This long body-hugging cardigan by Staud truly surprised me. When I pulled it over my head and then all the way down my body, I closed my eyes, fearing I would dislike my reflection. With one eye half-closed, I was compelled to open the other eye in utter amazement. This dress had a mind of its own, and one that I could completely get behind!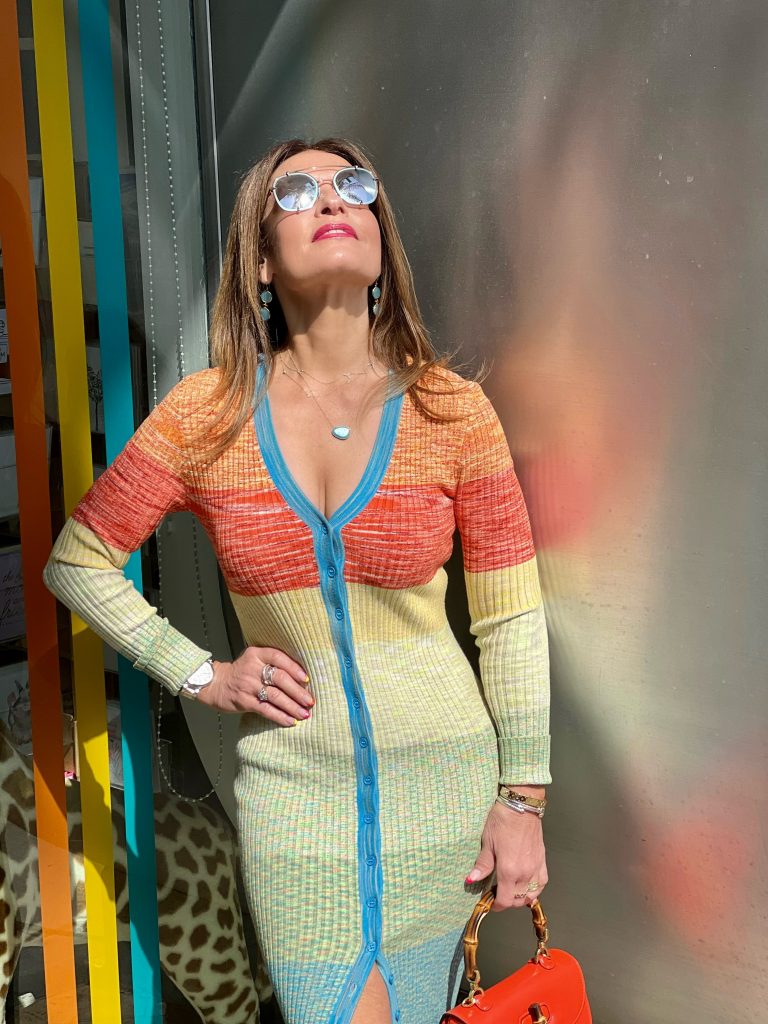 It hugs the body but doesn't squeeze it. There is room to breathe and you don't have to wear a Spanx or hold your tummy in. What a relief! I undid the bottom buttons so that it opens to just above the knee, making it easier to walk.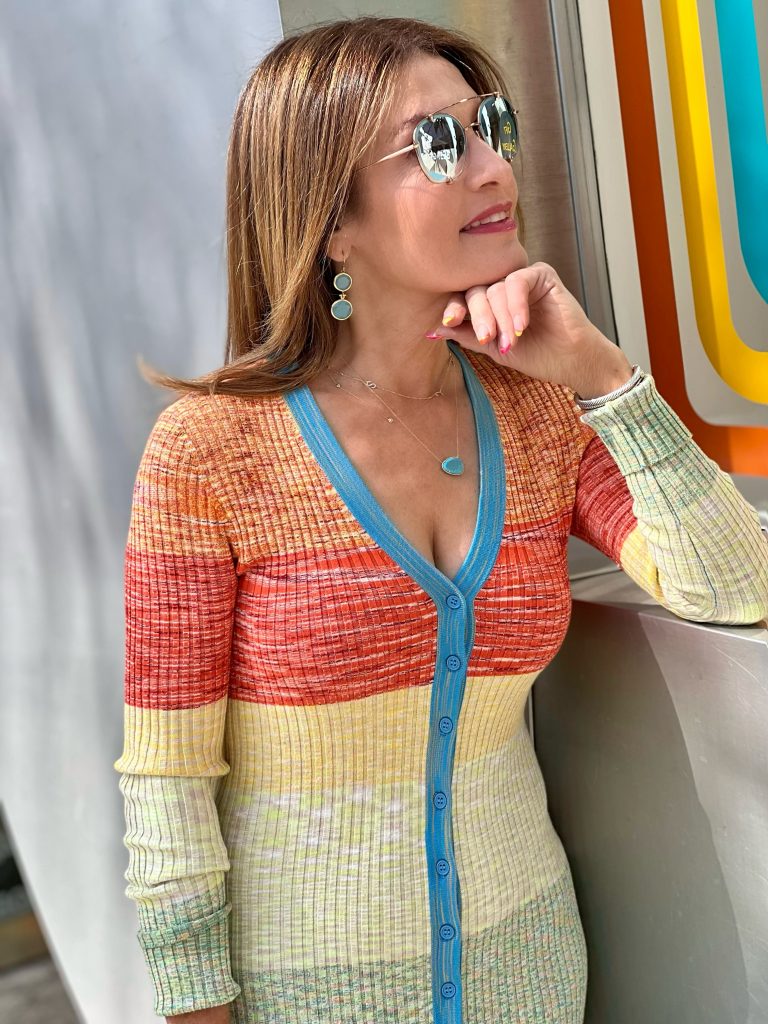 Pam, my amazing photographer and friend, and I could not believe how perfectly this dress went with the backdrop of the gift store Tesoro in Beverly Hills, owned by my friend Tara Riceberg. This store is exceptionally curated, and has fabulous gifts and beautiful home accessories.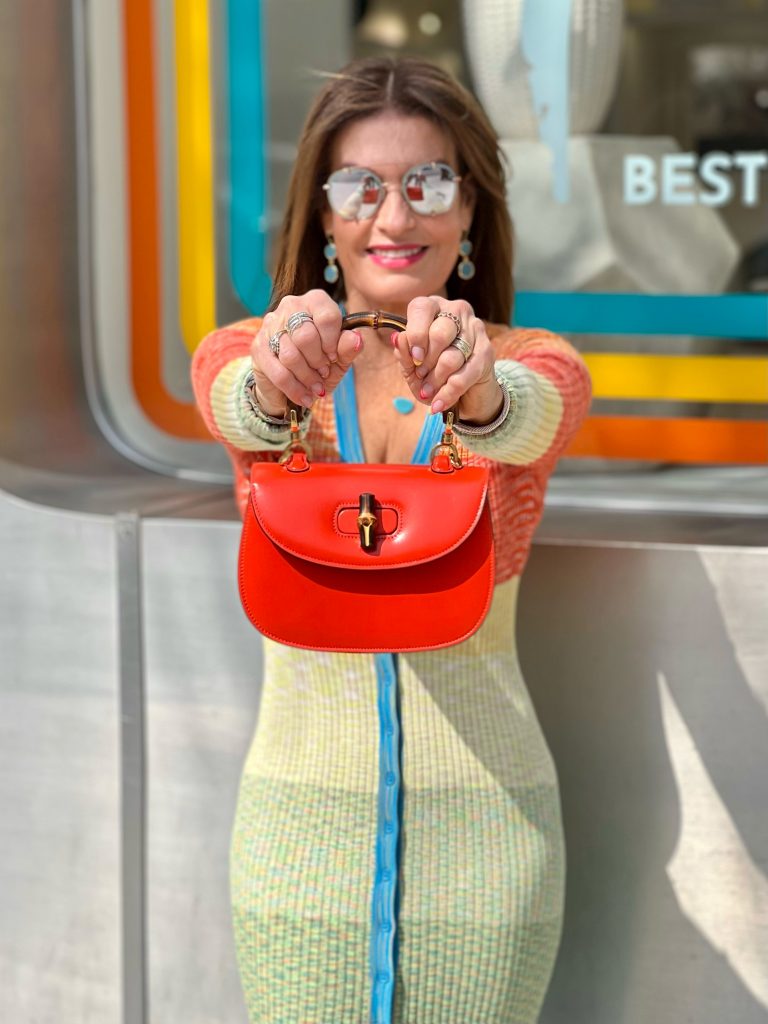 Can we talk about this amazing handbag? Orange (and other bright colors) have hallmarked this season in every fashion sense of the word. I have been pining for this bag for months. In fact, I asked the good people at the Gucci store inside of Bloomingdales, if they could hold one for me until my Bloomies rewards accrued. After shopping in the Home Sale, and purchasing 6 wedding gifts, I had amassed enough points so that this handbag cost half of its original price tag! Woo Hoo!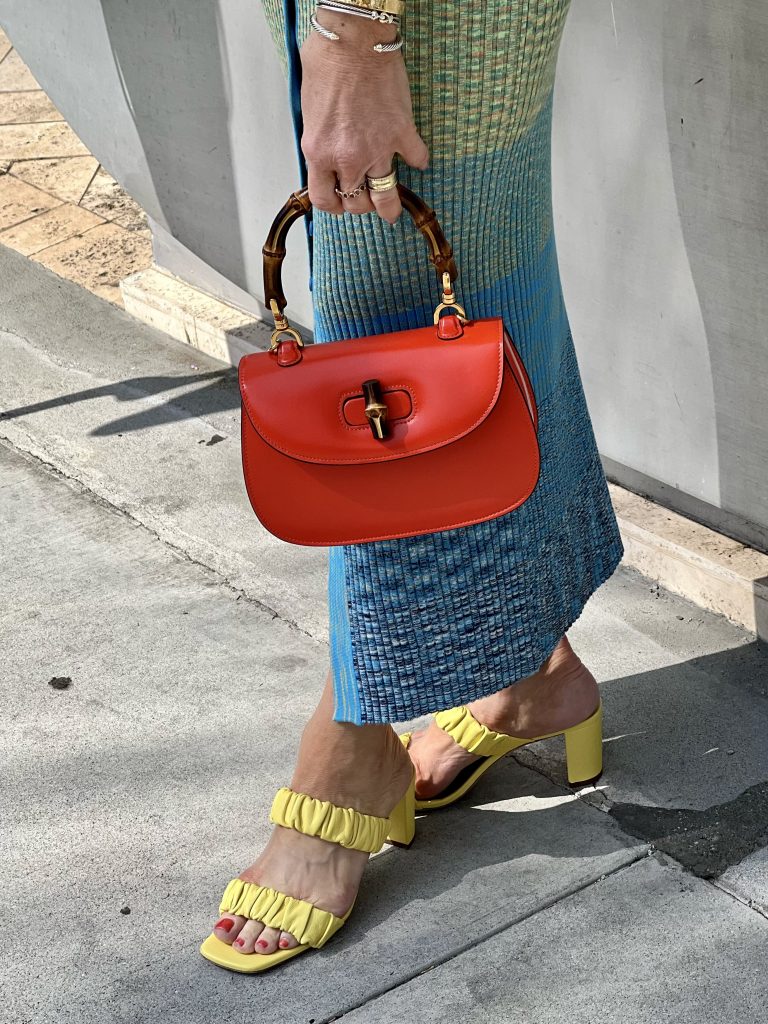 These Staud sandals are from last year and no longer available. However, I found a pair at DSW that are equally as fabulous. I tagged them in the Shop The Post carousel at the bottom of this post.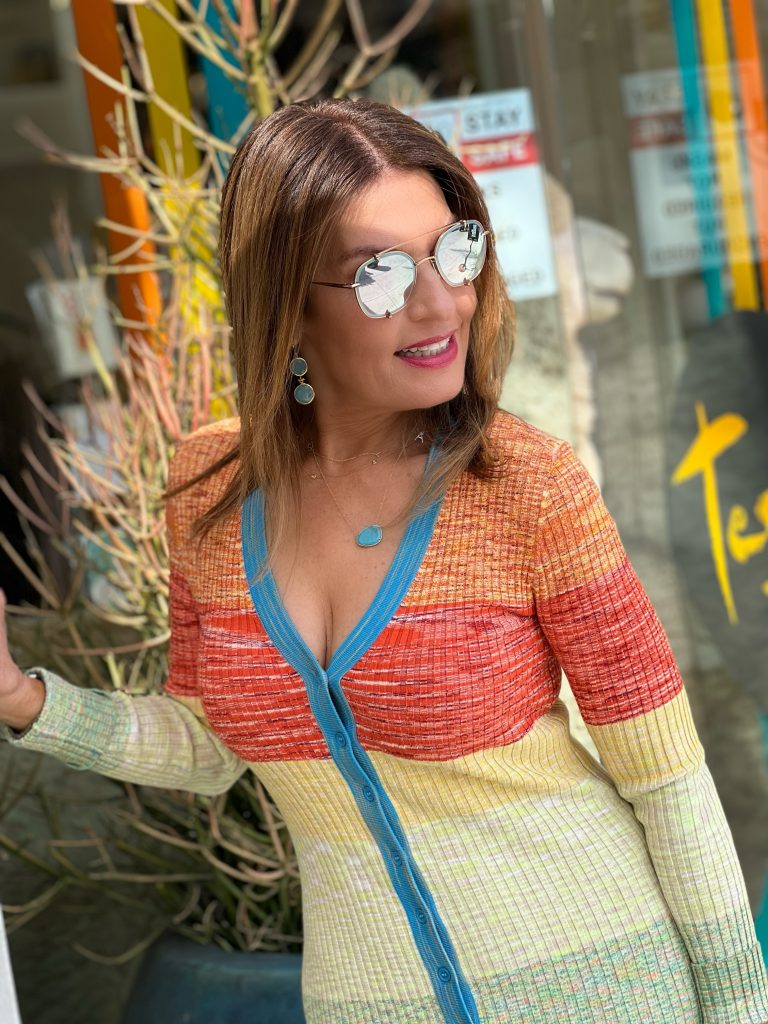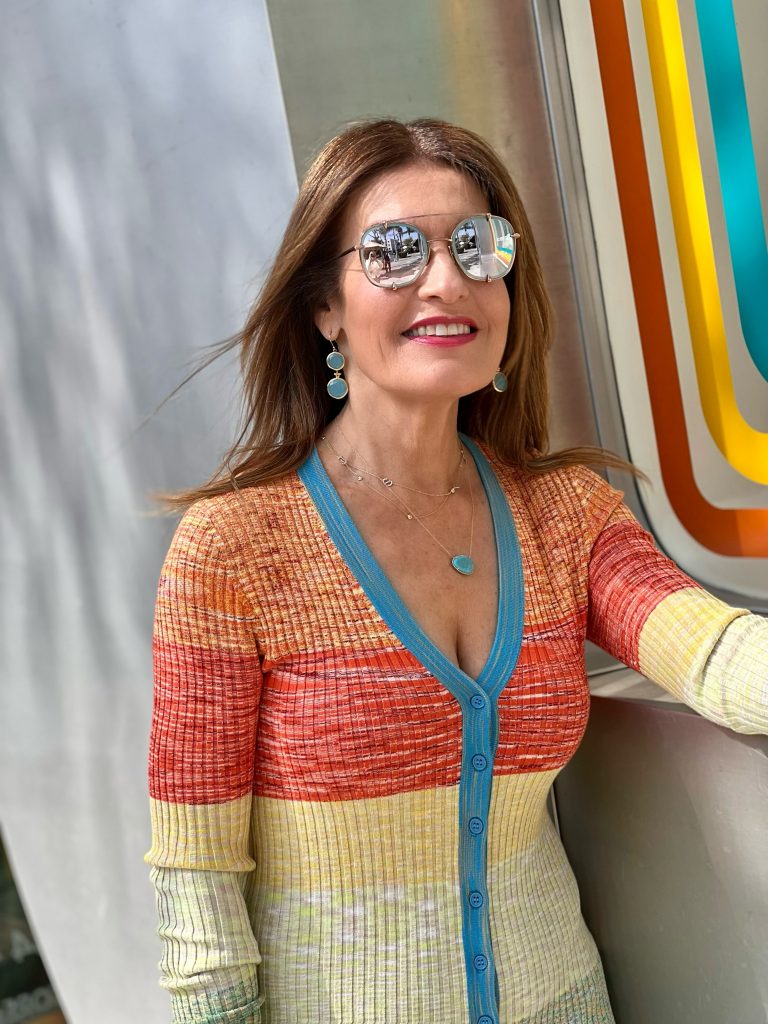 Shop The Post