Neon and over-the-knee socks are the topics of this fashion post. It may not be love at first glance for you, but it sure was for me. Now I will admit that when Elizabeth Reid sent me these over-the-knee socks, I was over the moon; but then I went to style them, I paused to create a look that was both relatable and age appropriate. I still wear short skirts and shorts, so I didn't have a problem with finding the right length skirt to show off the socks. However, I am 62 after all, and I didn't want to look like I was trying too hard. I always check with Jeff when I am in doubt. He green-lit it, but said that he wasn't certain that others would agree since he couldn't name one friend of mine who would style them this way, although he could name several of Serena's! He added that the real test would be when I walked through Beverly Hills during our photoshoot. He was right…I got stopped by women both younger and older than me who asked about the socks and gave me a thumbs up for the way I styled them! Phew!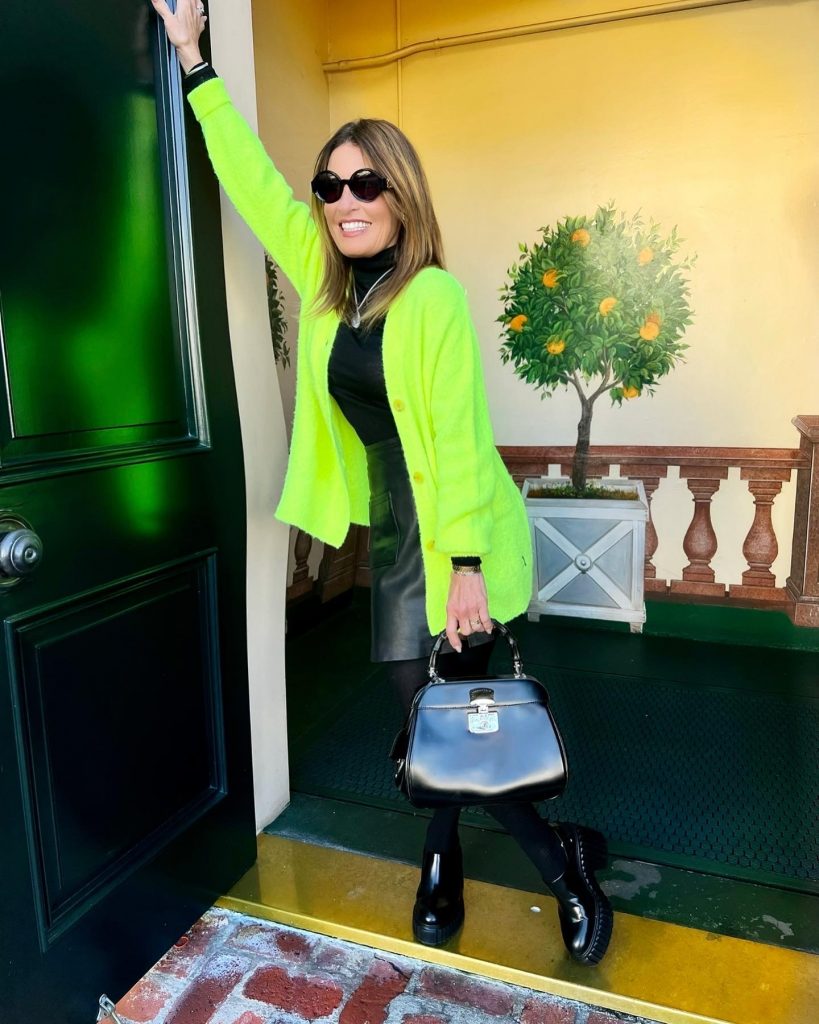 I found this sweater at my new favorite store, (which is located in Winnipeg), Girl Candy. It's by Actitude Twinset and it is on sale.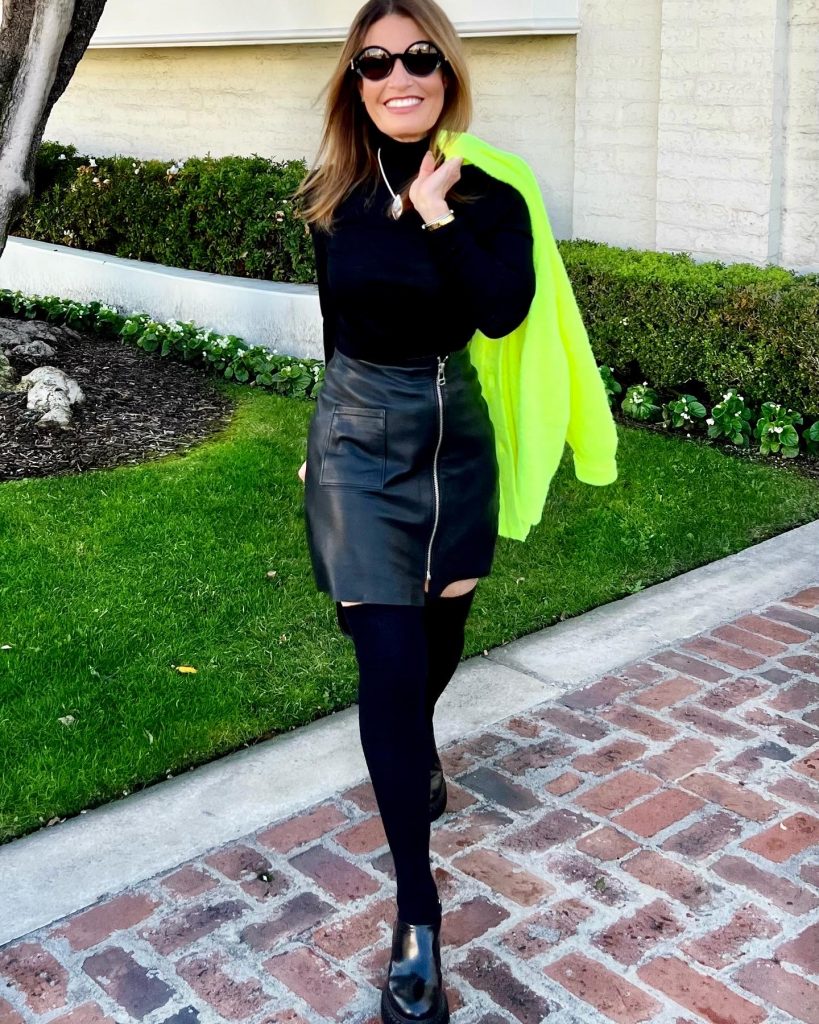 My silver necklace and earrings are by Pamela Lauz. Pamela has beautiful pieces and you should definitely check out her website. If you see something you love, use my discount code, Lesley15.