Instead of featuring just one outfit this week, I am featuring four. A couple of weeks ago I began to post my outfit of the day and/or night on my Instagram Stories which is also featured on my Facebook stories. The response was so positive, that I decided to keep it up. Granted, these shots are not professional by any means, since they are selfies taken in front of my dining room mirror with inadequate lighting. Yet there seems to be an appeal far beyond my expectations. Here are four of the outfits I wore and the story behind each:
Outfit #1:
I went out to meet friends for dinner in Beverly Hills. This Zadig and Voltaire dress, although fabulous, needed some waist definition; I defined my waist with my favorite Gucci belt, (to which I have added extra holes in order to be able to wear with both jeans and dresses). The guitar strap of my Fendi bag is perfect against the blue of the dress, and the sneakers, although a splurge, enabled me to park far away and walk comfortably to the restaurant. I was meeting sock designer, Elizabeth Reid, so I wore one of her fabulous pairs of socks!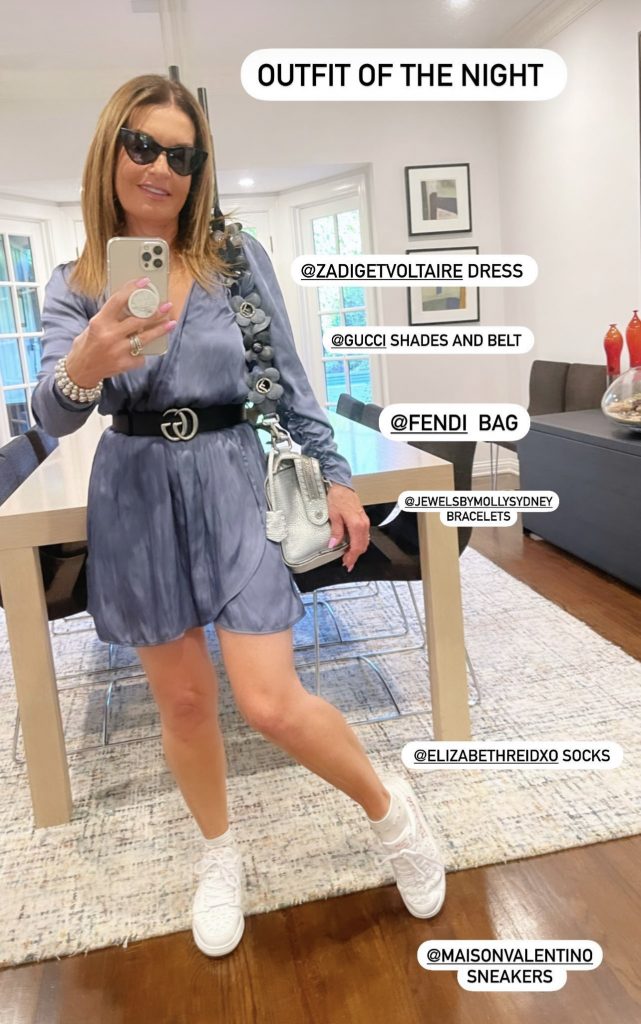 Outfit #2:
I was heading to the most incredible art experience, The Van Gogh Immersive. If you have not gone or are thinking about it, let me be the one to convince you that you must go as soon as you can. The exhibit is being featured in many cities all over the world, so check online and RUN to the nearest one. The entire experience will take about an hour, and you will not believe your eyes and ears. For this event, I dressed down (but cute) in Moussy jeans, a Moncler T-shirt and because I was going to be walking a lot, my tried and true Bells and Becks gold flats. I added this colorful Gucci belt and a tiny straw crossbody by Serpui, just large enough to fit my phone and keys. I think Van Gogh would have approved!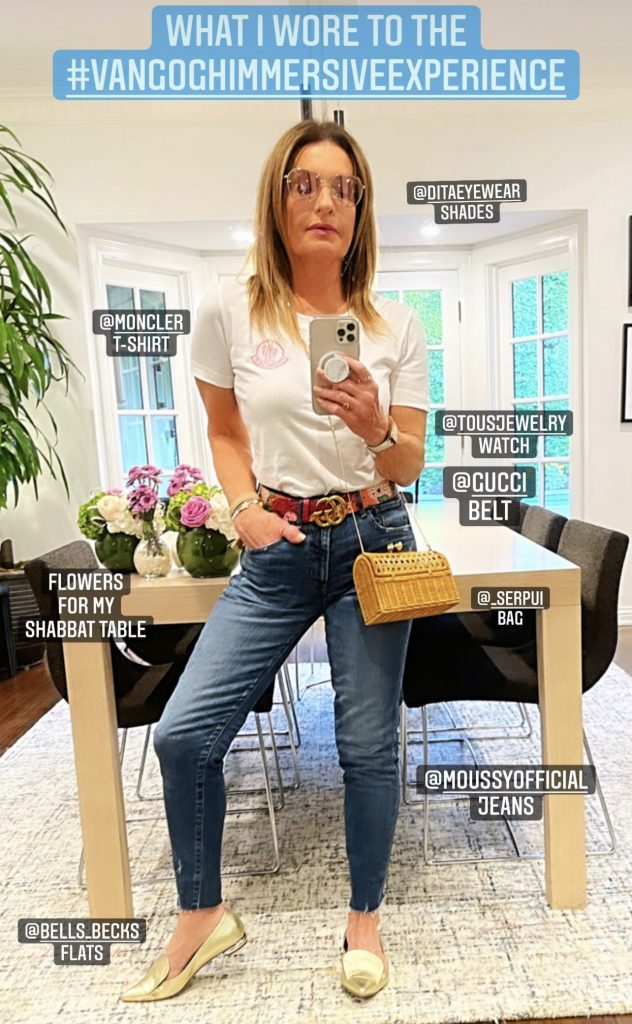 Outfit #3
A family birthday dinner for my 11-year-old niece, Lilly, called for an outfit that was lightweight and fun. I found these adorable overalls at Zara and bought them without even trying them on! The response to my stories was overwhelming YES! Lilly loved them!!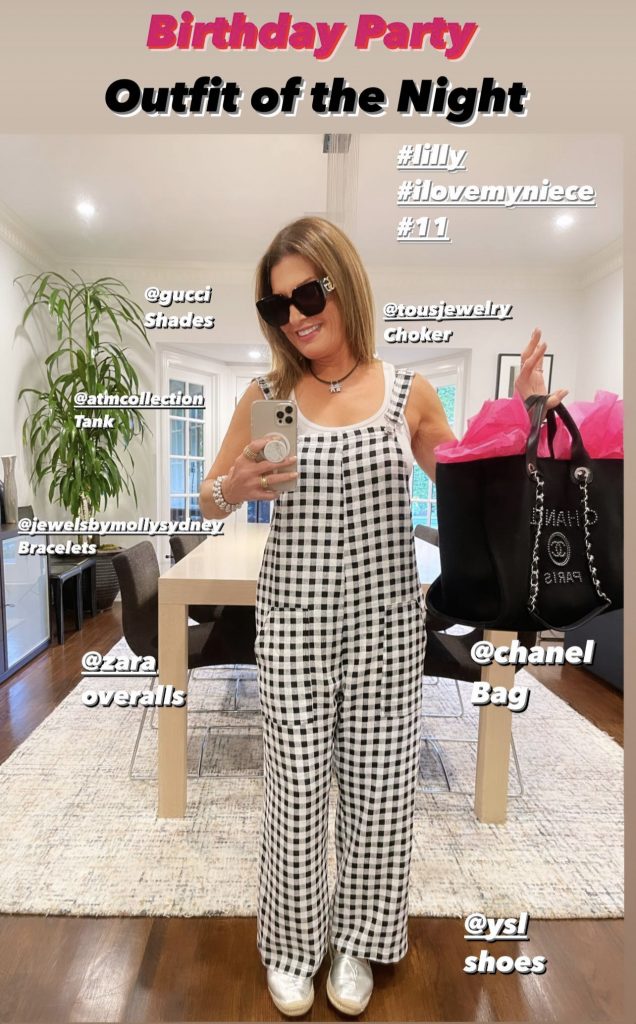 Outfit #4
This past Friday I hosted a Shabbat dinner where Jeff and I were the oldest people at the table… by far. Everyone ranged in age from 26-33. I decided to wear this little black dress by Clara Sun Woo, (also shown here), since it is both chic and age-appropriate! I cinched my waist with a classic belt, some low chunky heeled and fabulous sandals, (since I was running in and out of the house), and of course my favorite personalized necklace by Adornia.