When I tell you that this is the easiest and best recipe for a vegan lasagna that is also gluten-free, you probably will shake your head, "no, that's not possible." However, it is truly the easiest meal I have ever prepared, and all of the ingredients were readily available at Whole Foods.
click on the icon to print
Ingredients:
gluten-free lasagna noodles
vegan ricotta cheese
vegan mozzarella cheese
vegan parmesan cheese
tomato basil pasta sauce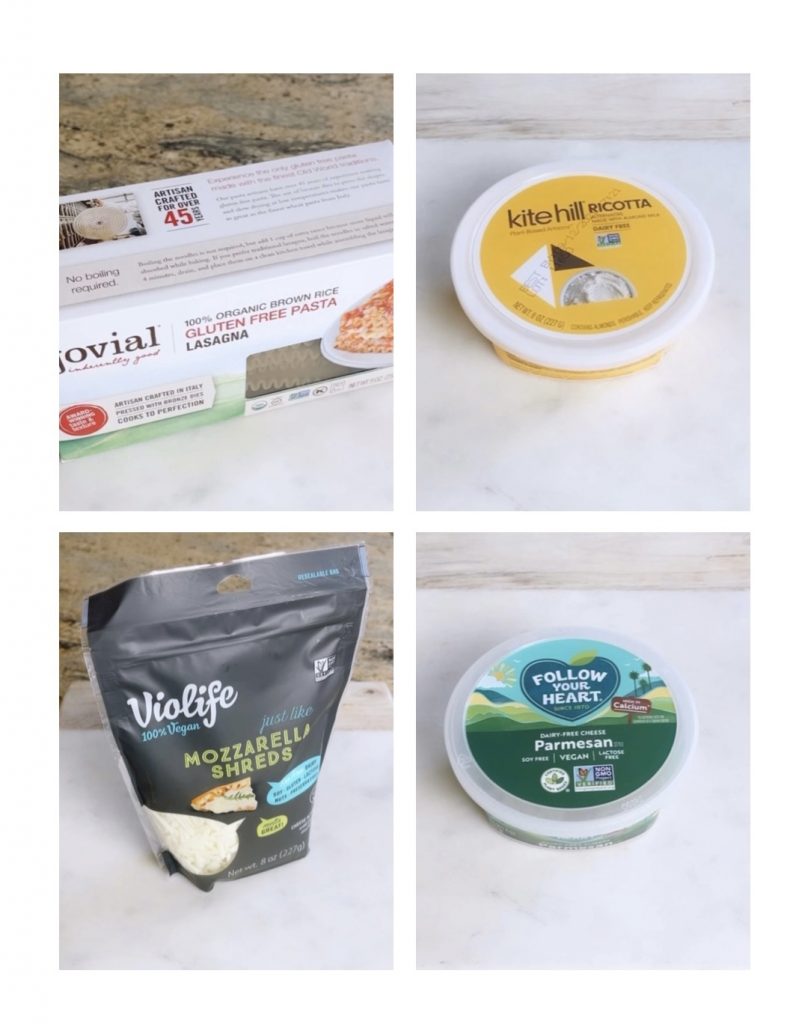 Directions:
Preheat the oven to 350° F.
Using a 9 X 13 lasagna pan, start with one layer of tomato sauce.
Then add a layer of uncooked lasagna noodles. Make sure that the entire bottom is covered. You can break the noodle to make it fit.
Add a layer of ricotta cheese, enough to cover the noodles, and a good amount of mozzarella.
Continue with this pattern of sauce, noodles, ricotta, and mozzarella. to the final layer of noodles add sauce, mozzarella, and a good amount of parmesan cheese.
Cover the pan with foil
Place on the middle rack of the oven and bake for about 30 minutes.
Remove the foil and brown (checking often) for another 10 minutes.
Serve immediately.