It all started with watching Instagram food reels and ended with this incredible sandwich. I loved how the sandwich sounds when it is prepared, and even more, how it tastes at the end. It is very easy to make and you will be the recipient of copious amounts of praise from anyone lucky enough to be devouring it!
I don't know if it's the pesto, that gets heated upright on the stove,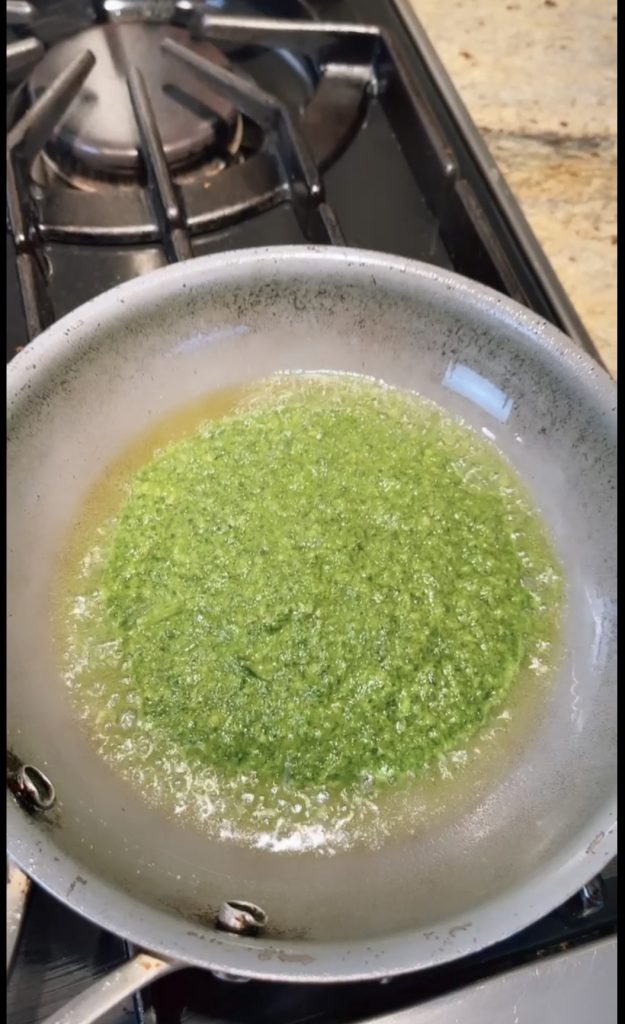 or the eggs that get cooked on top of it.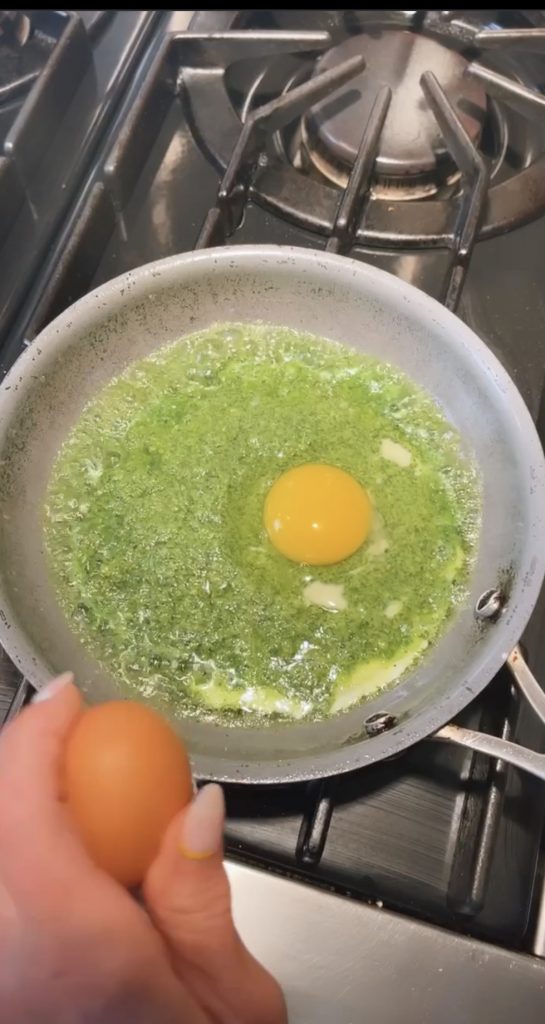 Or the grilled crusty bread that has the edge of a garlic clove swiped on top…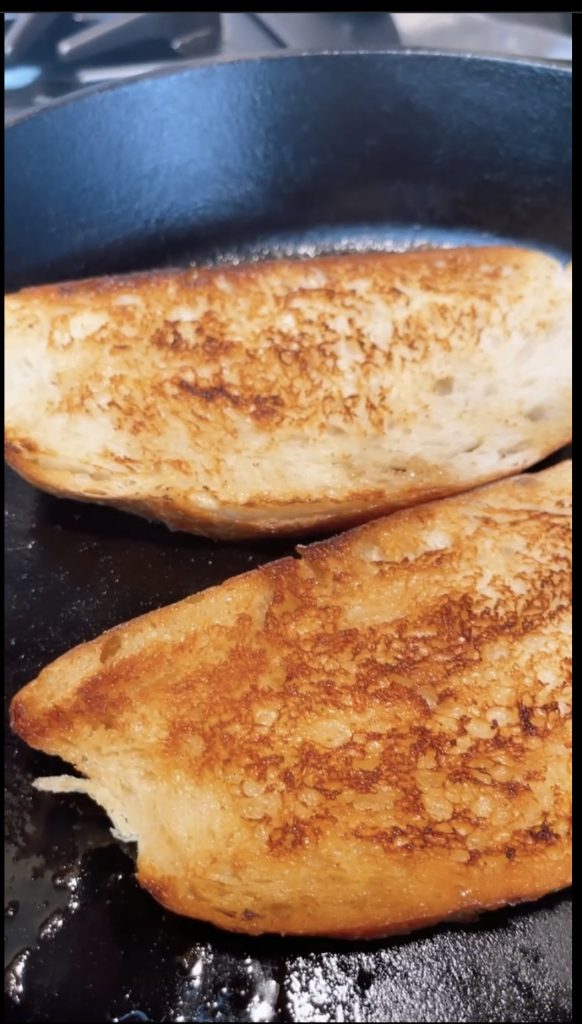 or the cream cheese that gets spread on top of the grilled crusty bread…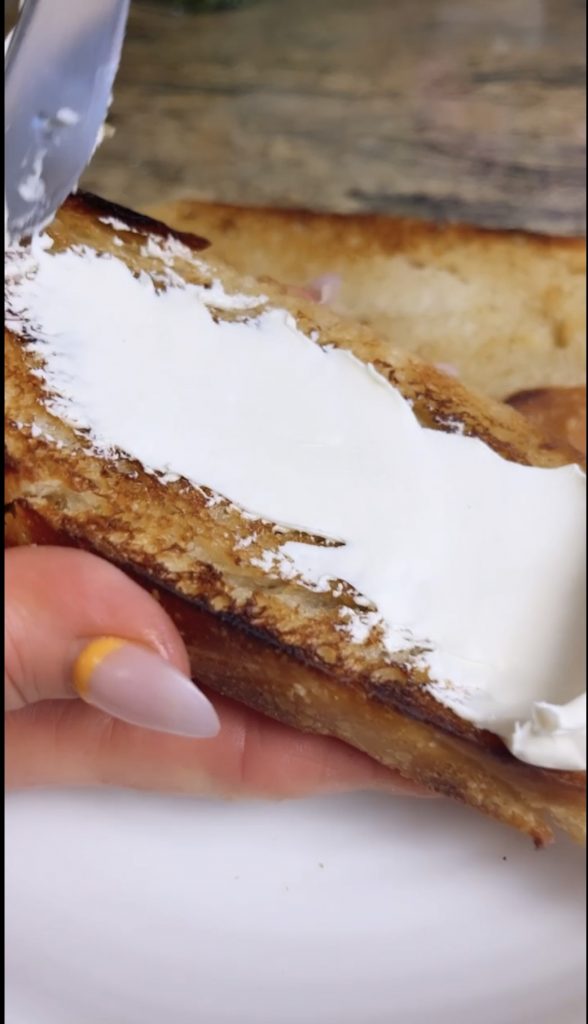 or the addition of very ripe tomatoes and some arugula…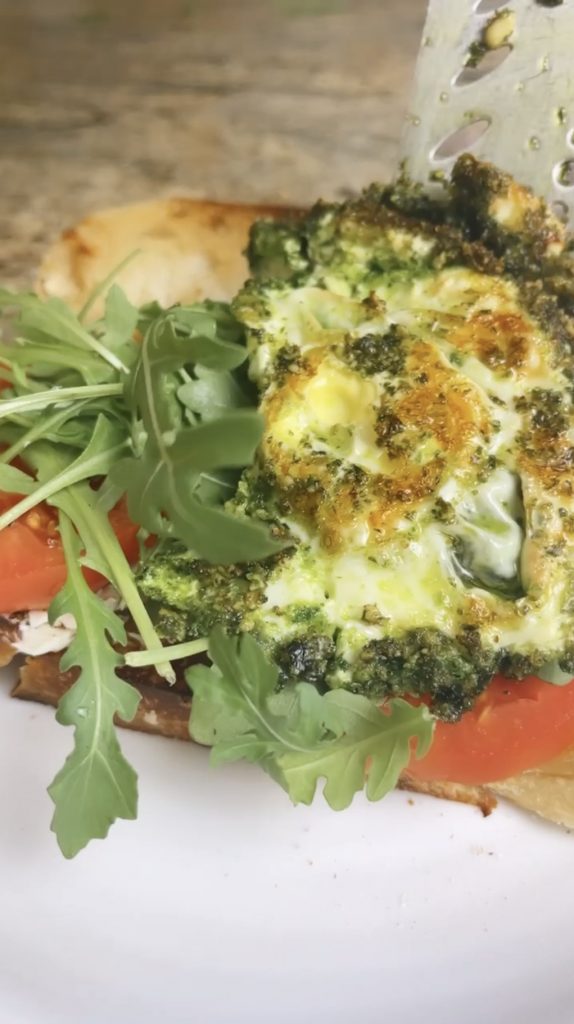 But trust me, it all works in perfect delicious harmony!!
click to print
Ingredients:
FOR THE PESTO
You may want to double the number of ingredients depending on how many sandwiches you are making.
2 cups of basil leaves stems removed
2 large garlic cloves
1/2 cup of extra virgin olive oil
1/2 cup of freshly grated parmesan cheese
2 tablespoons of pine nuts or walnuts
crusty bread
1 garlic clove to spread onto the grilled bread
1-2 tablespoons of olive oil
spreadable cream cheese
sliced ripe tomato
some arugula (optional
eggs (1-2 per sandwich)
Directions:
Make the pesto by combining the basil, garlic, parmesan, oil, and pine nuts or walnuts in a food processor. Process until smooth. Set aside.
Slice the bread into 3/4 inch slices.
Heat up a tablespoon of olive oil in a skillet and toast the bread on both sides. Remove from pan and gently spread the cut garlic clove onto the warm bread.
Next, in a nonstick pan, heat up the remaining 1 tablespoon of olive oil and add 1/4 cup of the pesto. Add the 1 or 2 eggs and cook through. Flip the entire thing once.
Spread a good amount of cream cheese on one of the slices of grilled bread, add tomato, a little kosher salt or salt flakes, and some arugula. Top with the egg pesto.