About a month ago, I received an email from the social media rep at Stein Mart, asking if I would like to be part of their fashion campaign. I must admit that I knew very little about Stein Mart. I had never shopped there, having driven by it multiple times whenever I was in Palm Desert, but never taking the time to stop in and have a look. That was then. The lovely woman with whom I was emailing, instructed me to go online and choose a few pieces. I must admit that I was surprised by the vast array of clothing, from casual to very dressy; they even have a vintage designer section complete with handbags by Louis Vuitton, Gucci, Prada, and Chanel, just to name a few! "Where had I been?" I said to myself, and have since been checking back to see what is on sale! But let us return to the dresses that I chose because I had to narrow it down to these three! Each dress is between $45-$65, and all run true to size. I took a size small, in every dress, which is my true size.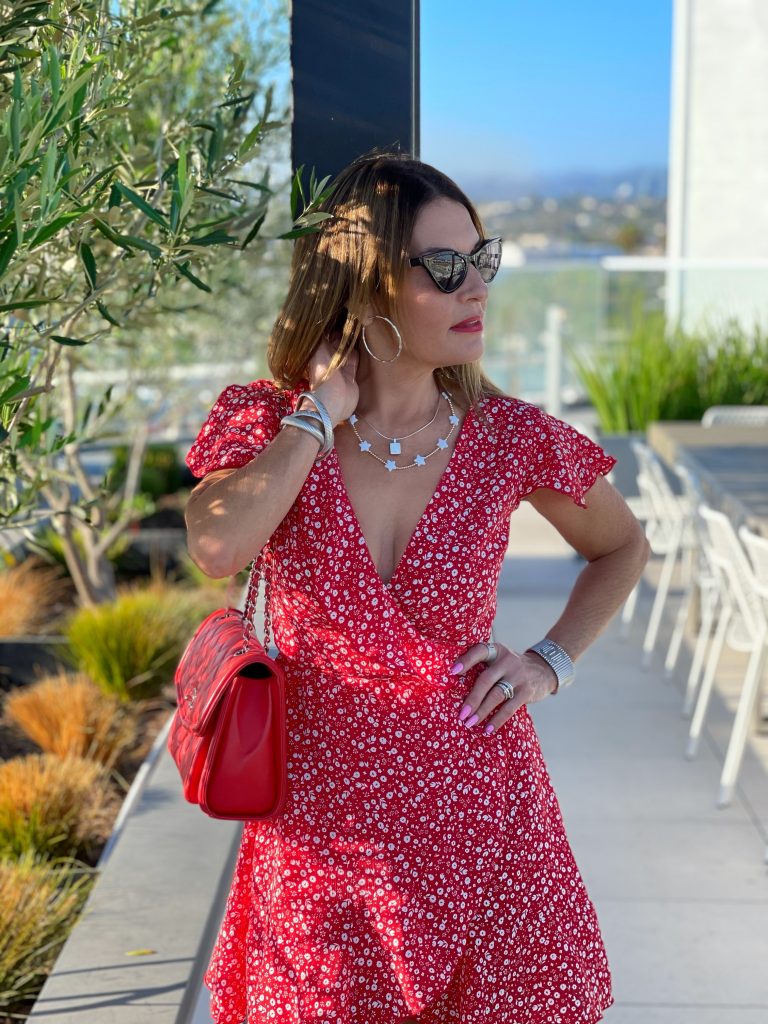 To me, styling any piece of clothing, whether it be high or low end, is key to creating a special look. I decided to style this dress with high-end accessories to give it a real upgrade. But I could easily wear it with white sneakers and a straw tote, for a day of running errands. This dress appealed to me since it has a wrap-around tie, making it extra comfortable and flattering.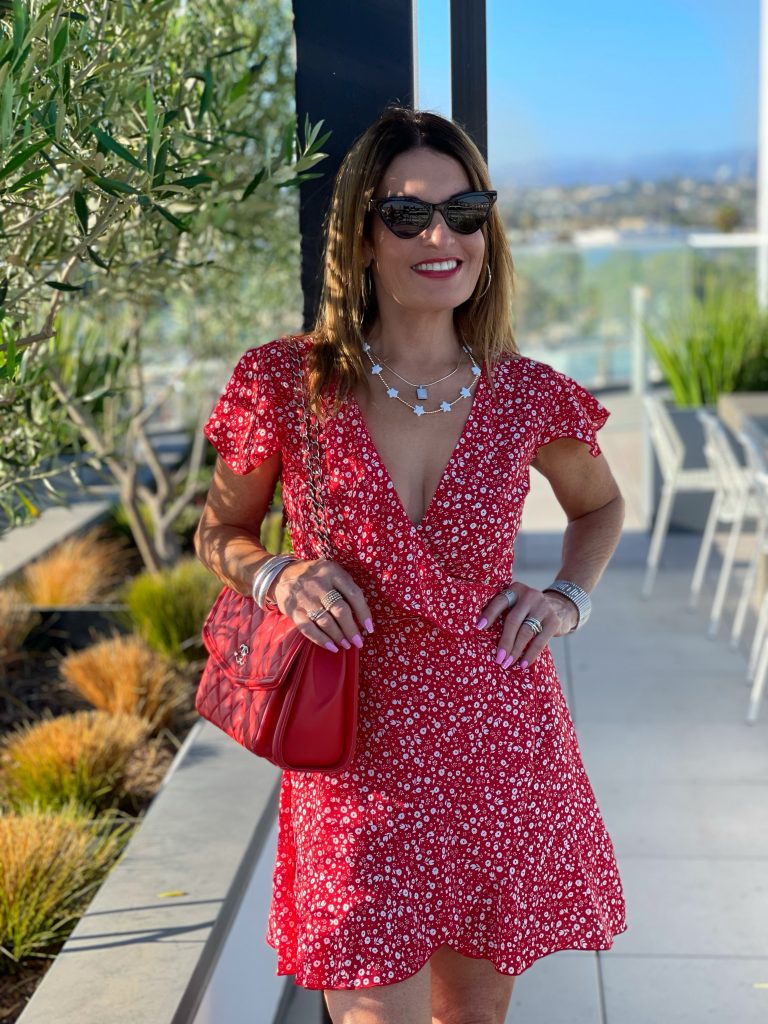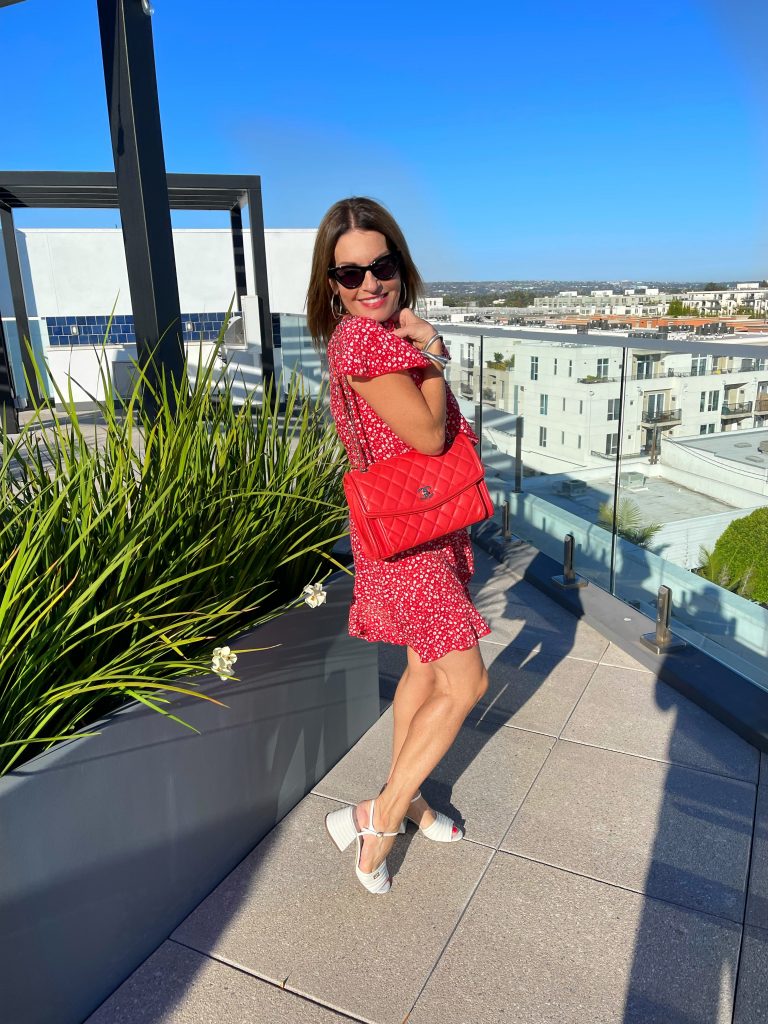 I love a good sweatshirt, so why not a sweatshirt dress? And this one is on sale for $44.00! Tie-dye fabric is very much on-trend and I love the colors of this dress. Oftentimes, when you order clothing, the piece arrives on your doorstep hardly resembling what it looked like in the photo. That cannot be said of these dresses from Stein Mart. The colors of blue and pink in this dress, are identical to how they looked online.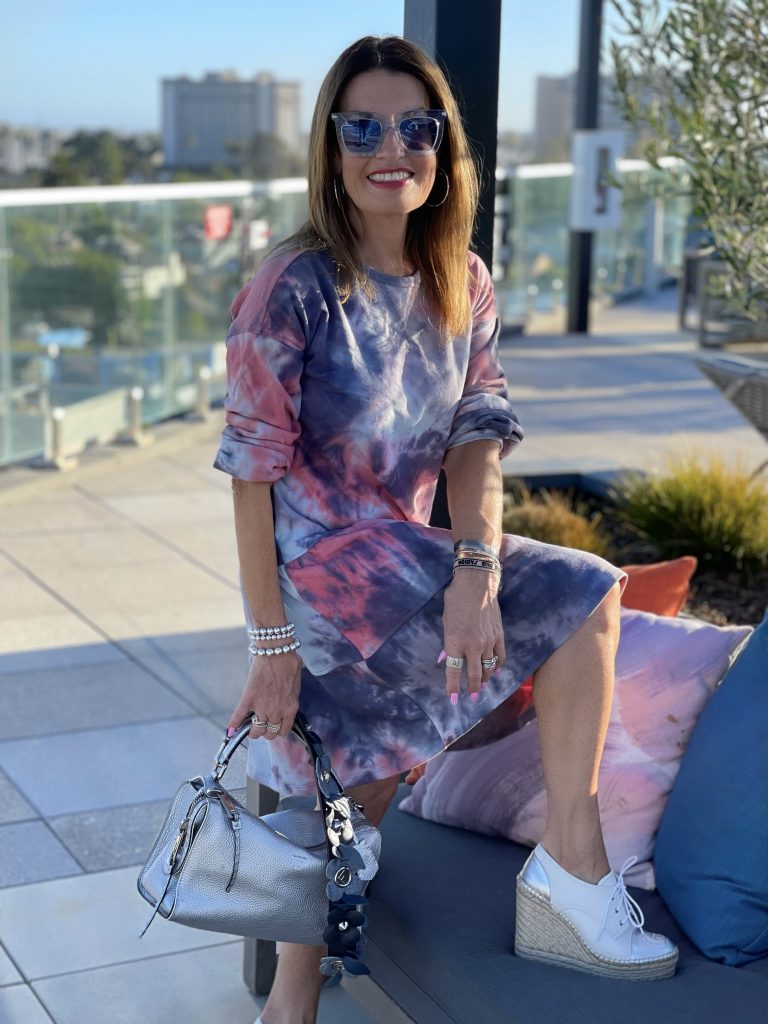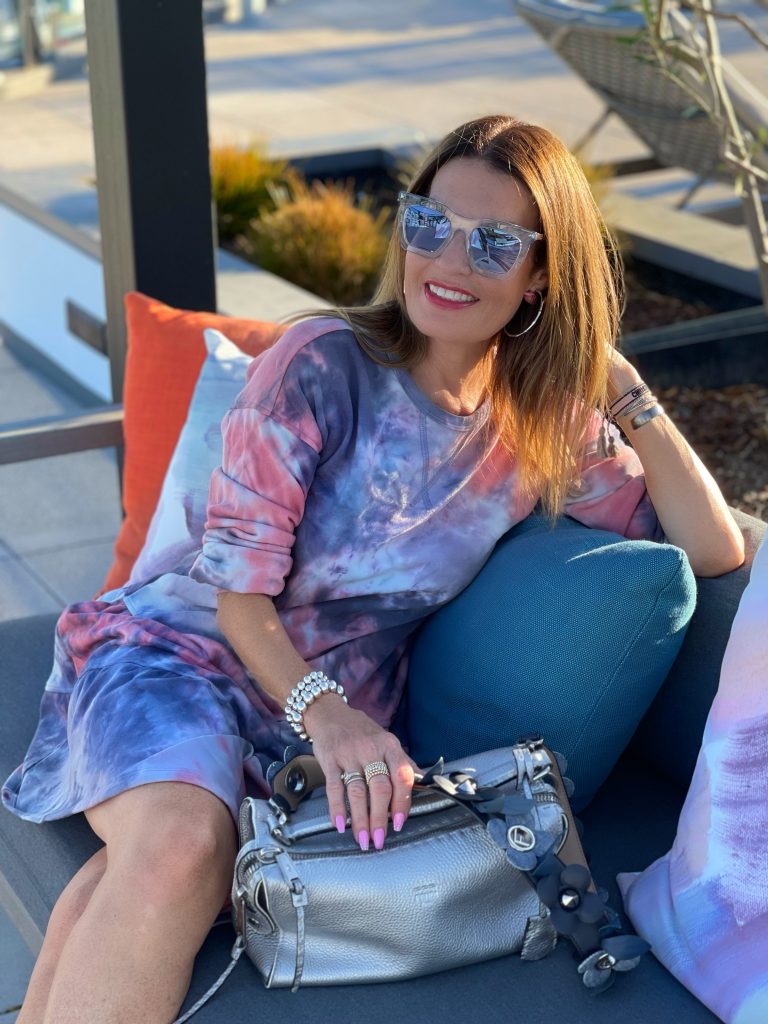 The third dress is this soft and flattering maxi dress, also a tie-dye but with a cold shoulder feature that gives it an extra something special. The fabric is remarkably soft, so much so, that Pam and Caroline, who were shooting me that day, could not stop touching it! I added the thin white belt to lend definition to my waist.
I am so pleased with these dresses, that I have worn them several times already. Stein Mart is now a part of my fashion vernacular, and I hope it will be a part of yours as well!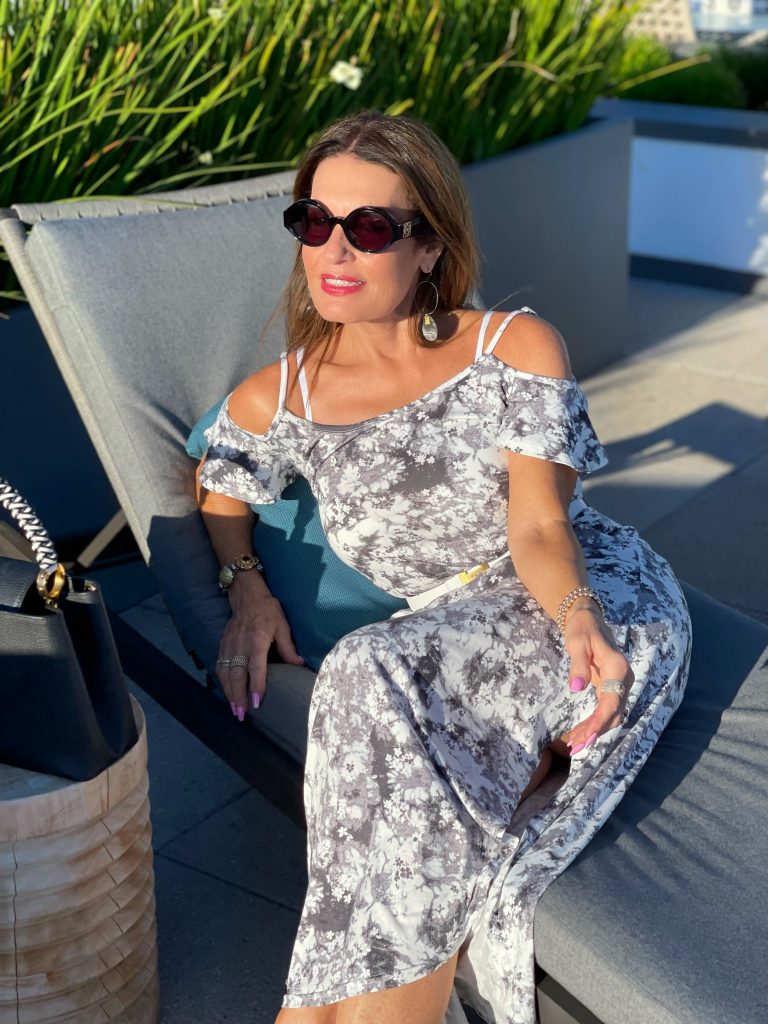 Stein Mart…..who knew? Now we all do!