If you ask me what is the one accessory that takes a look from drab to fab, the answer would be, a belt. A belt defines the waist or hips, adds color and interest to an outfit, and can literally change the entire look of an outfit in a snap.
Case in point, this lovely dress by the fashion brand, Nicholas. I love the flow and lady-like appeal of this dress, and it was fine all on its own, but I felt a tad frumpy in it. But I wasn't willing to give up on it since I loved the length and voluminous skirt.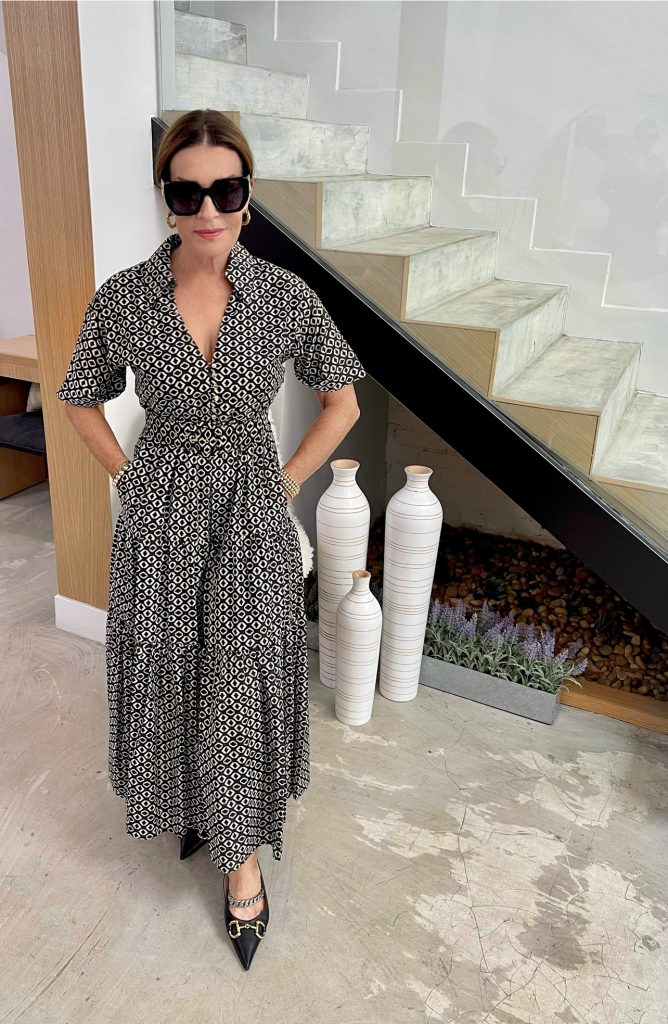 As you can see from the above photo, the dress is fine on its own, but there is a lot of print just begging to be interrupted. Adding a thin belt did not accomplish my mission; neither did a regular belt that I wear with jeans. What I was looking for, was drama…a real "diva belt," (typecasting duly noted), that would pop the eye.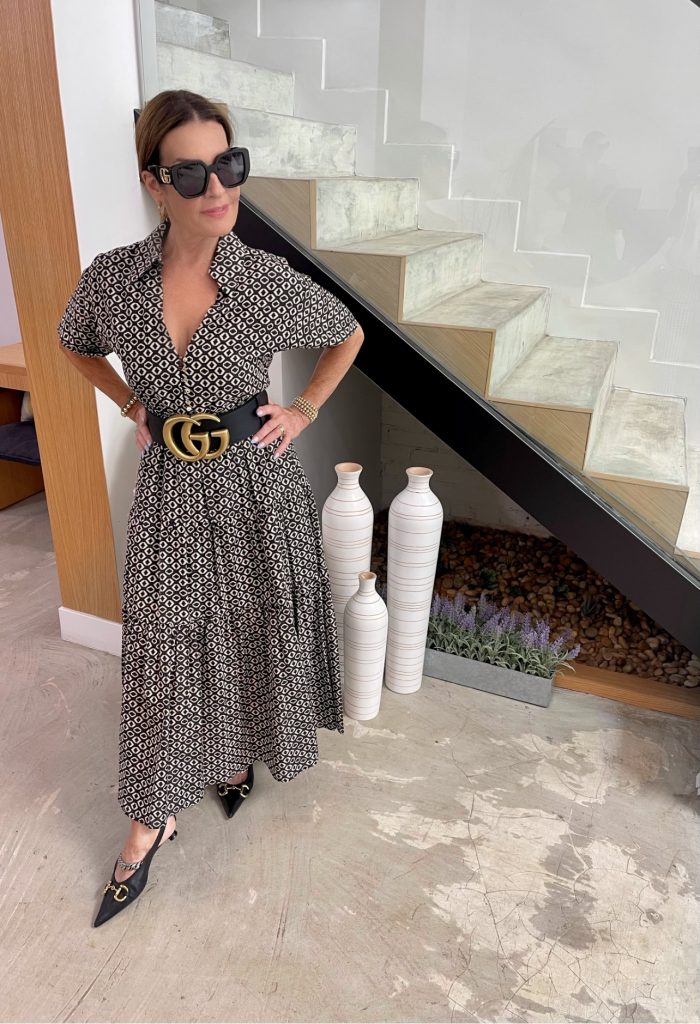 Mission accomplished: drama, definition, and all-around fabulousness.
I purchased this belt last year as I had seen it on one of my Instagram friends, to whom I have referred in an earlier post, Sunny Sherman, @oldfashionguru. I thought I could use it to belt an oversize coat or define a dress, and I have had success with both versions.
The next time that you are about to give up on a dress, or coat, think of taking it up a notch with the addition of a fabulous belt. Of course, great shoes and shades, don't hurt either!