It's official…I am the self-appointed president of the Zara fan cub! The only thing that amazes me about this, is that it too me so long! I have been "influenced," pun very much intended, by several of my influencer friends: like Sunny Sherman of Old Fashion Guru…if you are not following her, I strongly suggest that you start right now, because this newly turned 70-year-old will rock your fashion world! My dear friend, Janet Gunn of Janet's Grateful Gardenia is another one to follow; Janet's acting skills coupled with her impeccable sense of style make her a standout for me. She is also a Zara devotée as-is and our friend Clara Lee, creator of my favorite sheet mask and serum, Chok Chok; Clara arrived at my house in the most amazing jeans and informed me they were from Zara. My friend and photographer, Pam Monroe, lives in Zara and always looks like she just walked out of Vogue or Bazaar magazines. As you can see, the women whose styles I most admire "influenced" me to do my own Zara haul and
I, as well as Jeff, couldn't be happier since these prices don't break the bank!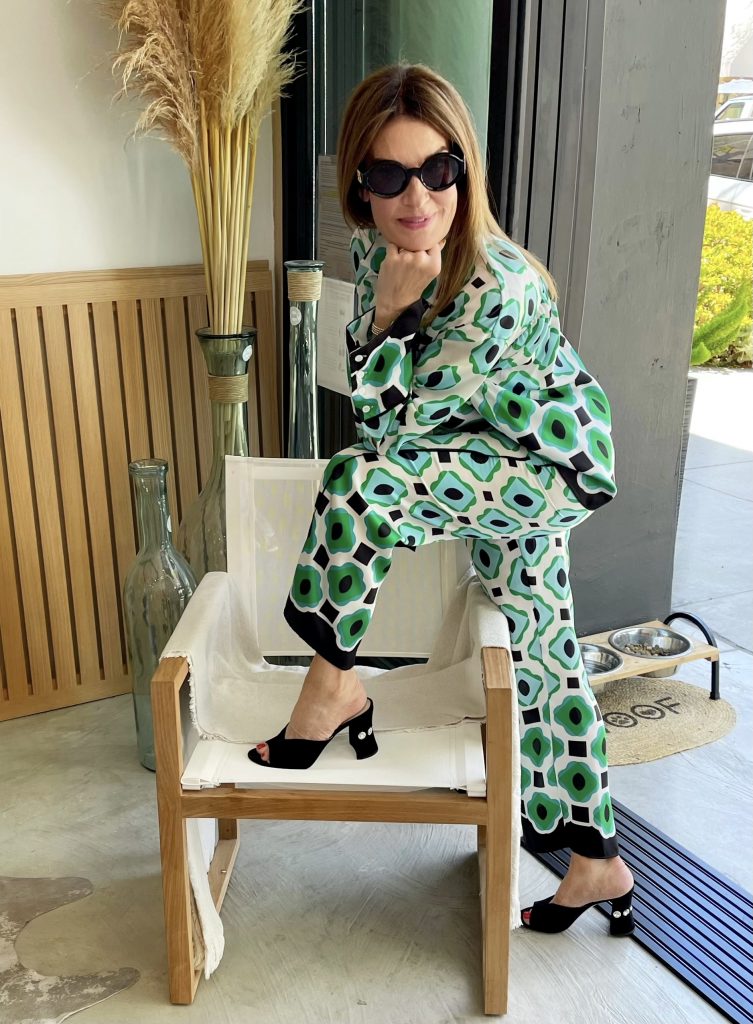 Upon scouring the racks at the massive Zara store in Century City, my eyes fell upon this fabulous flowered/geometric print set and I knew I had to buy it. Dressing rooms are still closed at Zara, so it is helpful to know your size. Even though this looks oversized, I advise you to get it in your normal size. I bought it size small thinking that the pants would be much too large; however, they are slightly fitted at the hip so the size small was just the right size for me.
The silk PJ look has been trending for a few seasons now and does not seem to be disappearing any time soon. I must admit that it has taken me a little time to warm up to this trend, but once I slipped into this set, I immediately jumped on board. I am all about the color and pattern of this outfit. I accessorized it with this old but bold Lanvin necklace, whose presence diminishes considerably against the bold pattern of the shirt.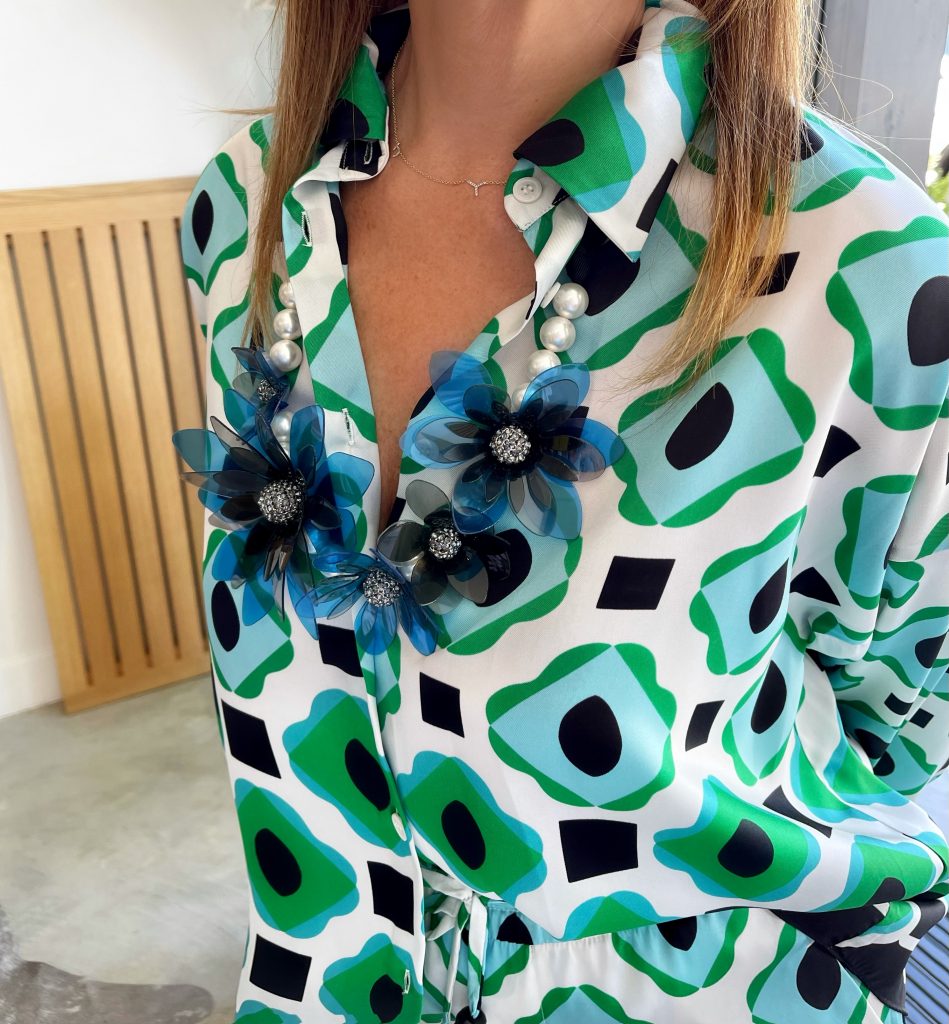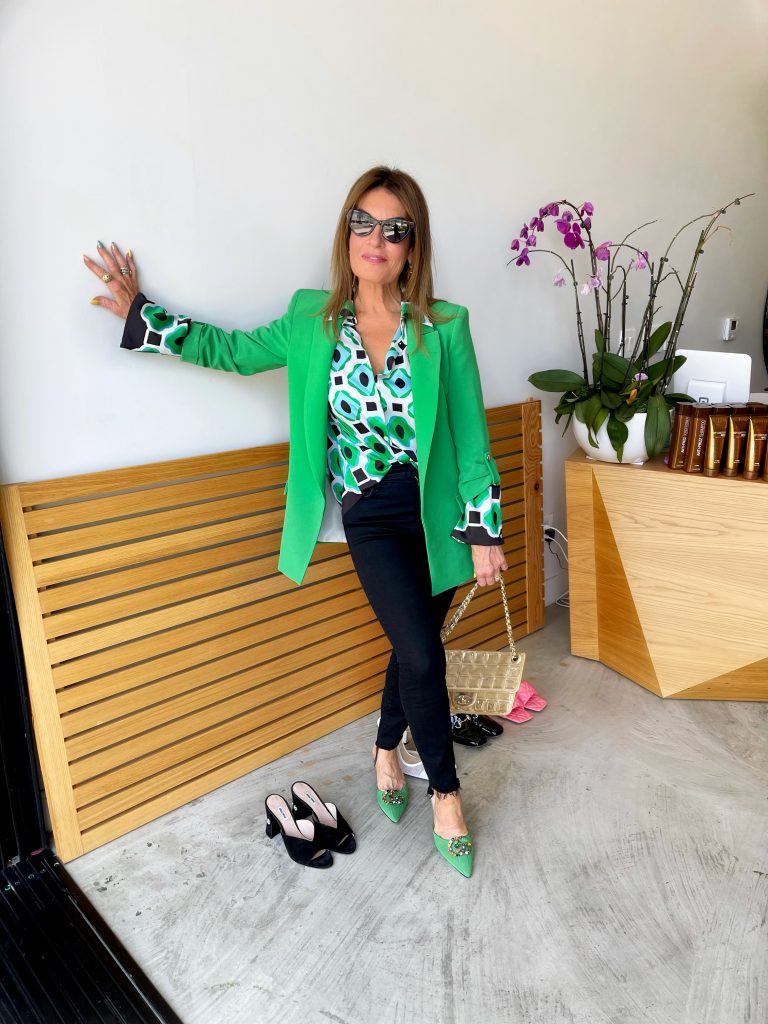 This green blazer was hanging at quite a distance from the set, but when my eye caught a glimpse of it, I knew I had to have it! I also knew that it would look perfect with the shirt. Breaking up an outfit such as this set, is a fashion DO, and this way you get a lot more mileage out of your clothes.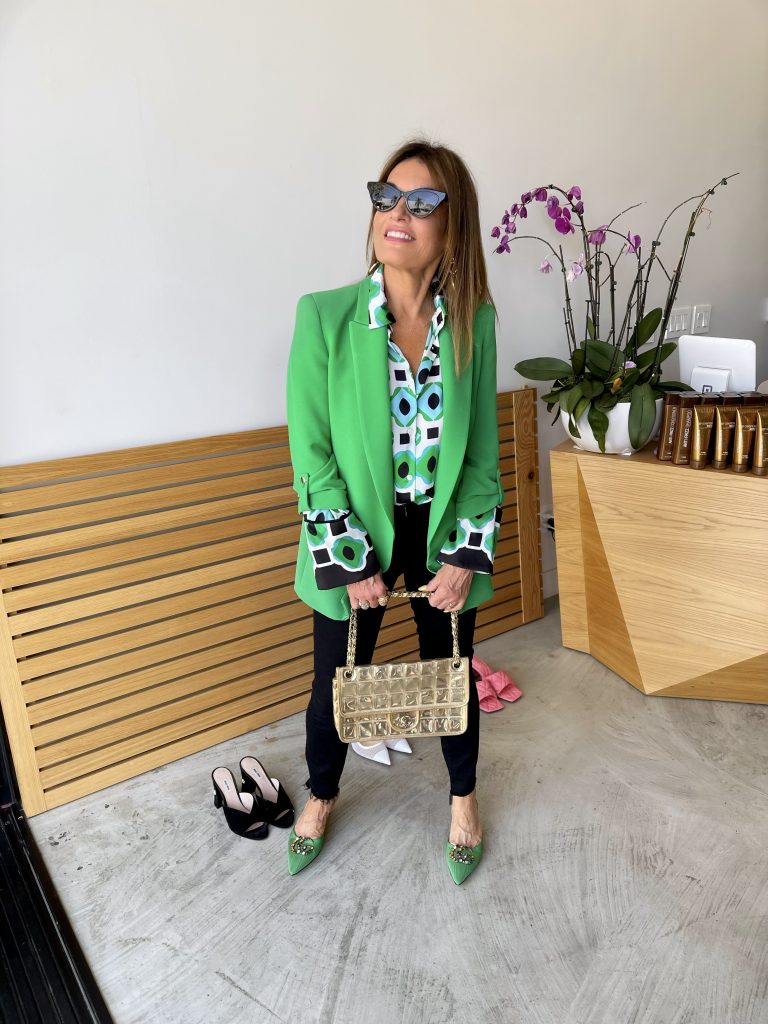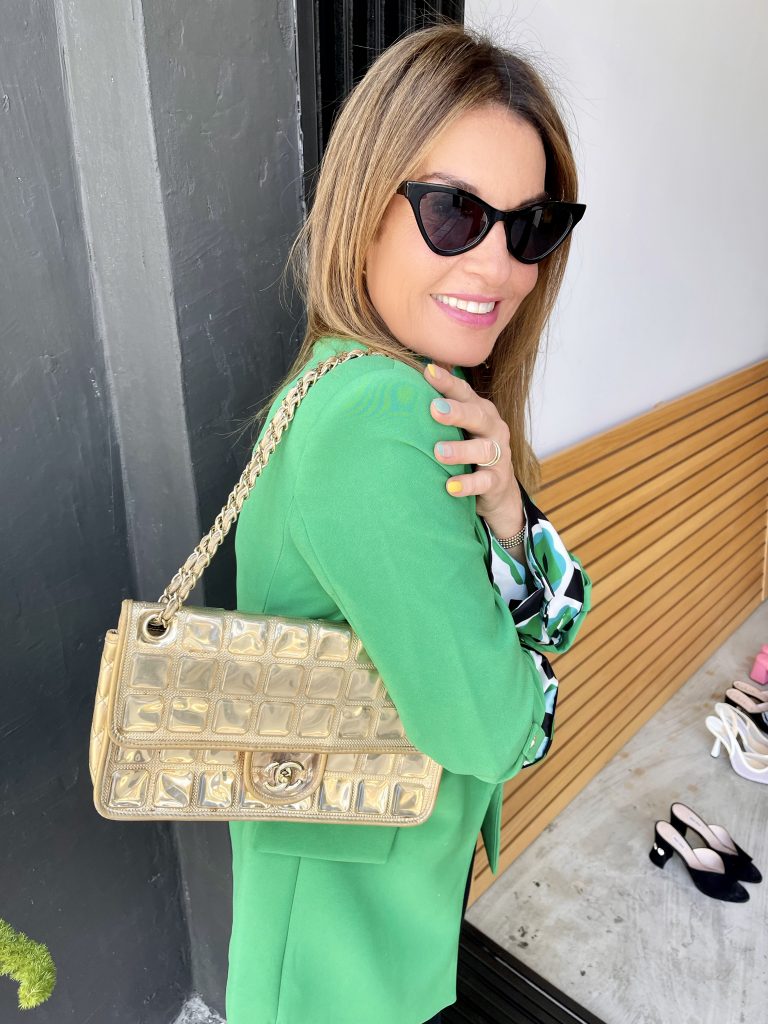 For a look at the rest of the "haul" watch my Instagram reels HERE!