Have you ever been told that your bra strap is showing? Whenever that happens to me, I discreetly cringe and pull it back into its place of hiding. A few years ago, it became acceptable and even trendy to let your bra strap show, especially if it was of a contrasting color. I never adopted this trend, since it still looked like a bra strap and didn't seem to add to the outfit.
Fast forward to a few months ago when I spotted these bras and straps on my Instagram feed and reached out to the brand to see if they would conider partnering with me. Lo and behold, they did, and that was the beginning of my current and likely long-term affair with Strap-Its.
What is remarkable about this bra, is that it comes in the universal "one size fits all." Skeptical at first, I am happy to report that a "one size fits all Strap-Its bra fits all sizes perfectly. In addition, the fabric is soft and comfortable and supports without that annoying underwire. In other words, this has now become my most favorite bra.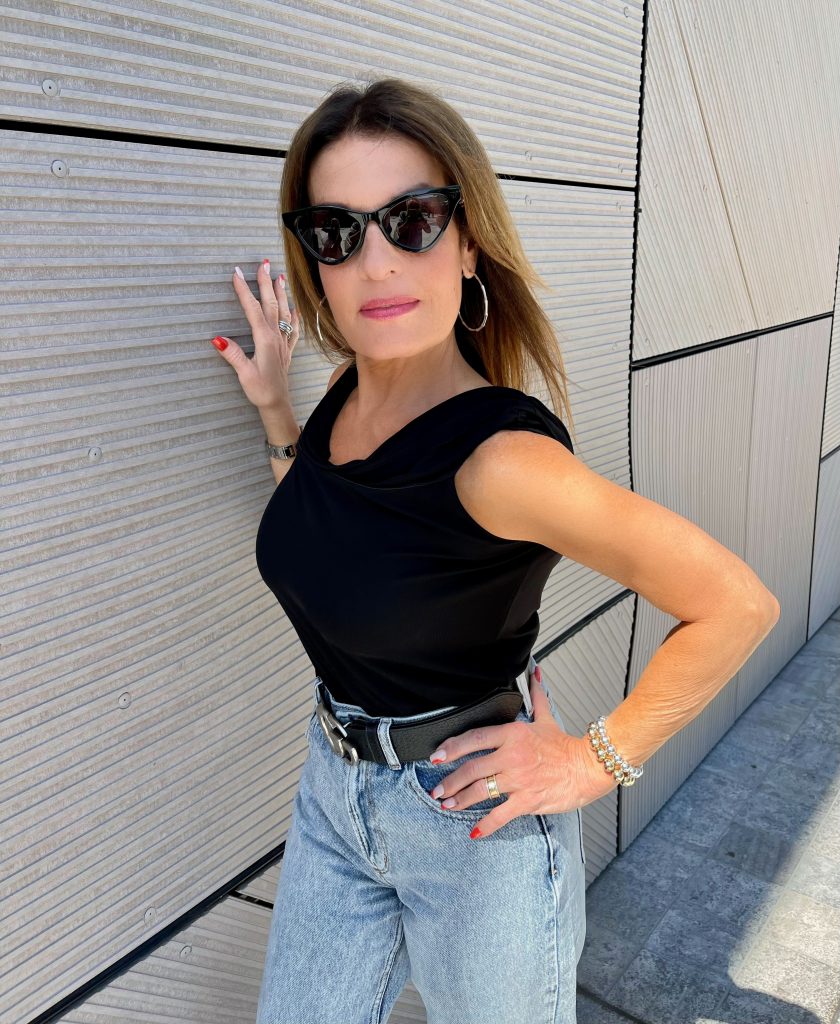 The straps that come with the bra are adorable and most definitely meant to be seen, and shown off. They are interchangeable and can easily be added to any bra in your wardrobe. I have several off-the-shoulder tops and slouch tees that bare these straps beautifully. I cannot take a step without someone asking me where I got them. I was obligated to do an Instagram post for the company, but after being approached about the straps on one recent grocery store outing, I decided to do an entire fashion post about this fabulous concept and let you in on this wonderful new accessory.
I also love wearing these bras under sheer tops since they have good coverage and the decorative straps get noticed.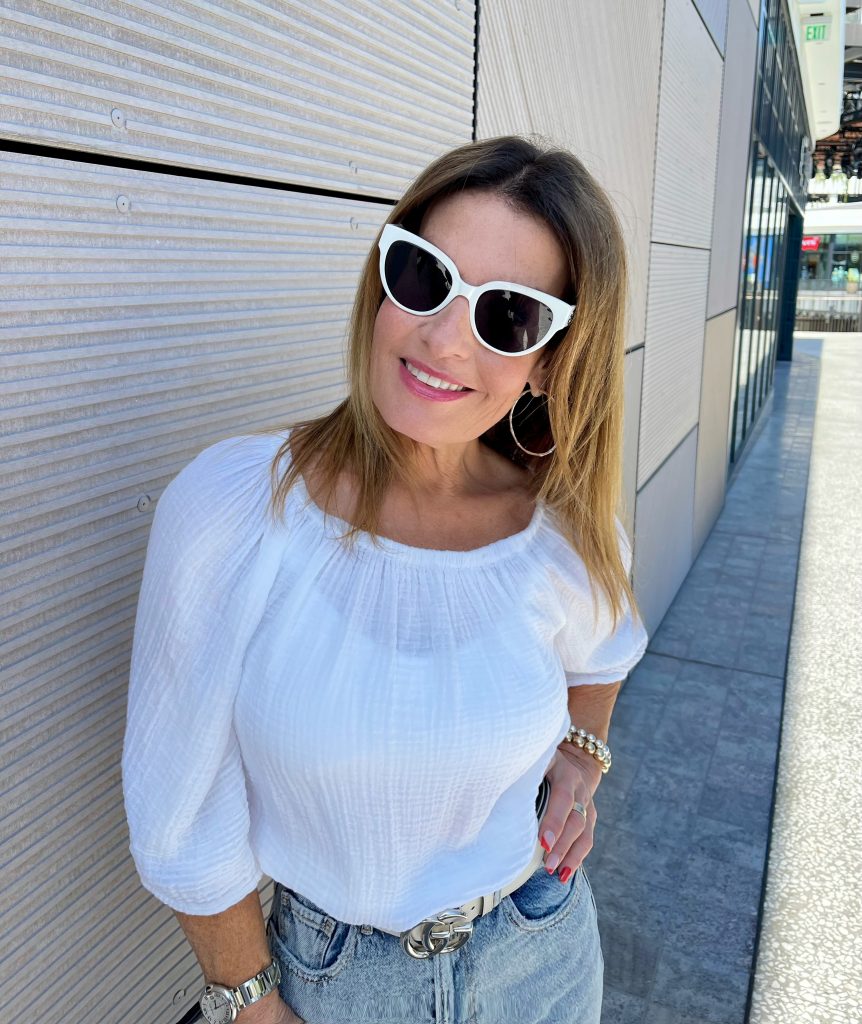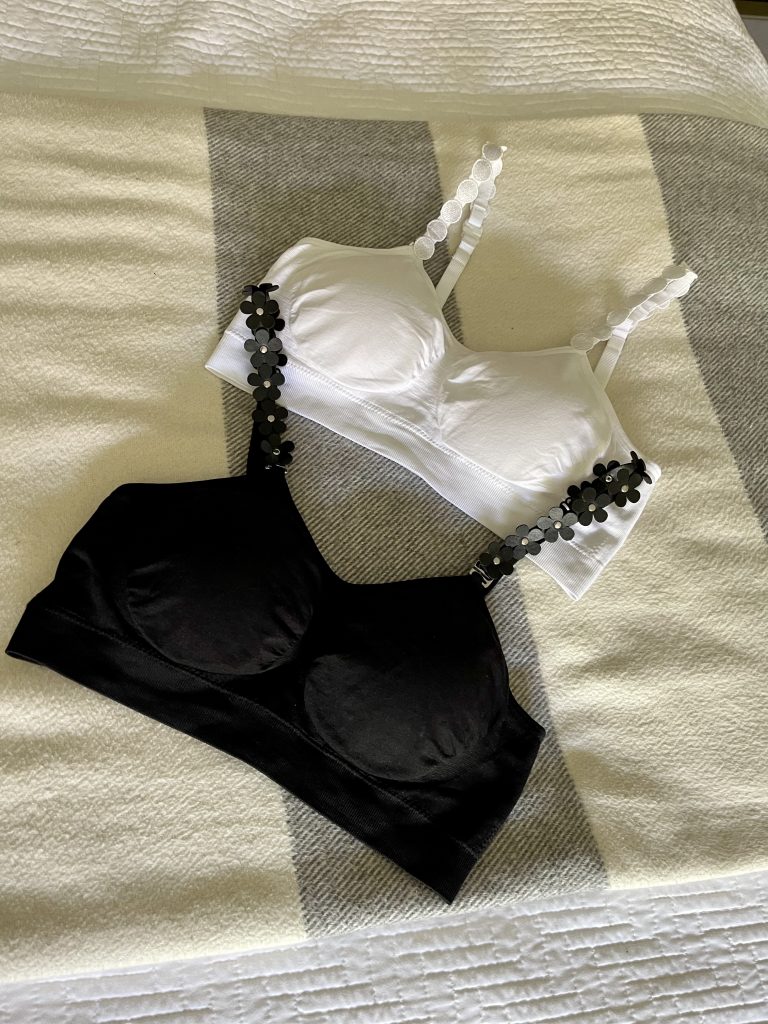 As you can see in the above photo, the bra has a soft, wideband and adjusts to any size. It supports without any discomfort whatsoever, and is seamless and virtually invisible under tighter tops, smoothing away any bumps…yay!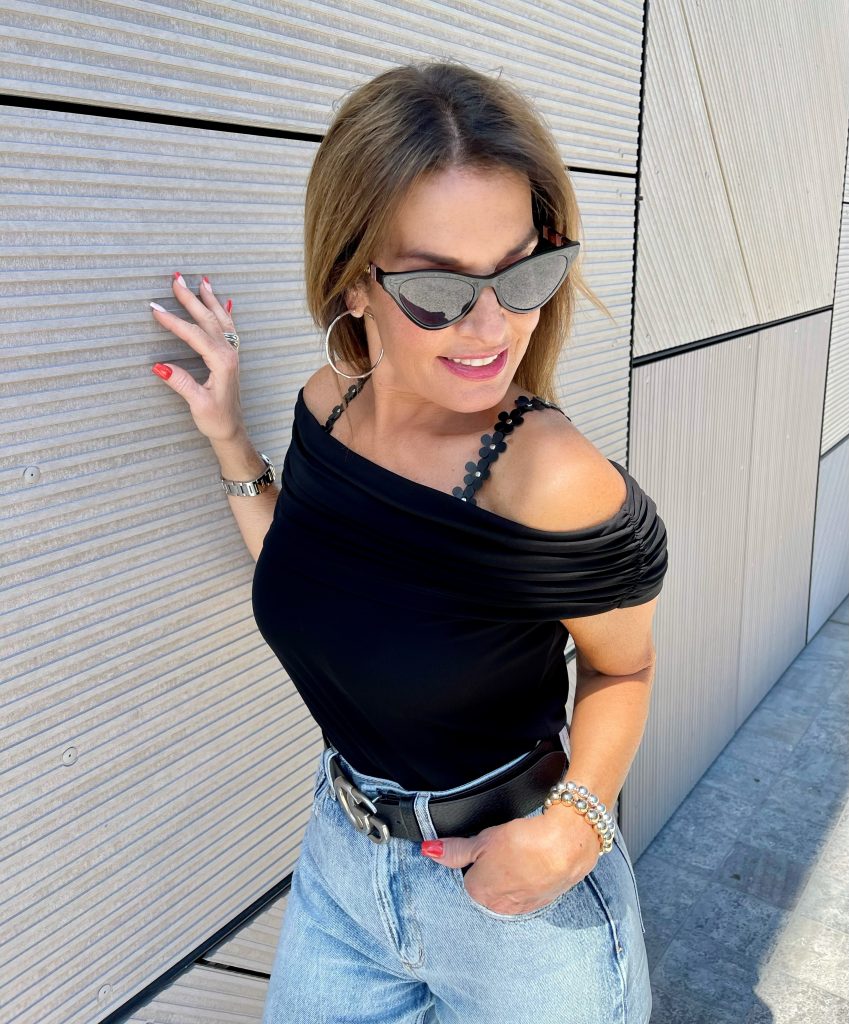 Order your Strap-Its of choice here and receive free shipping.