Jeff has been a fan of rice pudding for as long as I can remember. He loves it for breakfast just as much as for dessert. It can be served warm or cold, depending on your taste. It is the ideal comfort food, and it won't break the calorie bank. We added dried cherries to this version, and it was a superb choice. I have taken it to new heights with this dairy-free version, by using Oat Milk. You can use Almond Milk, as well, and the results are outstanding! YUM!
Ingredients:
1 cup of long grain white rice
2 1/2 cups of water
1 tablespoon of orange zest
1 teaspoon of vanilla
1 cinnamon stick
1/4 cup of maple syrup
1 cup of oat or almond milk
large handful of dried cherries
Directions:
Add the rice to the water and bring to a boil.
While cooking, add the orange zest, vanilla, cinnamon stick and maple syrup.
Cook until the rice is soft and water is nearly dissolved.
Tap to print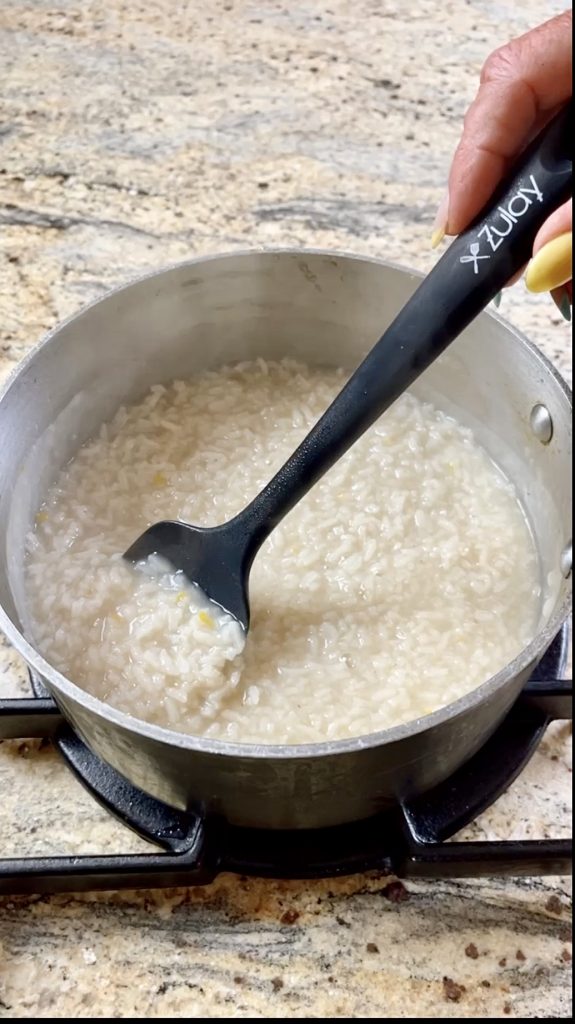 4. Add 1 cup of the oat or almond milk and stir to a creamy consistency. You can add more milk if needed to obtain the desired consistency.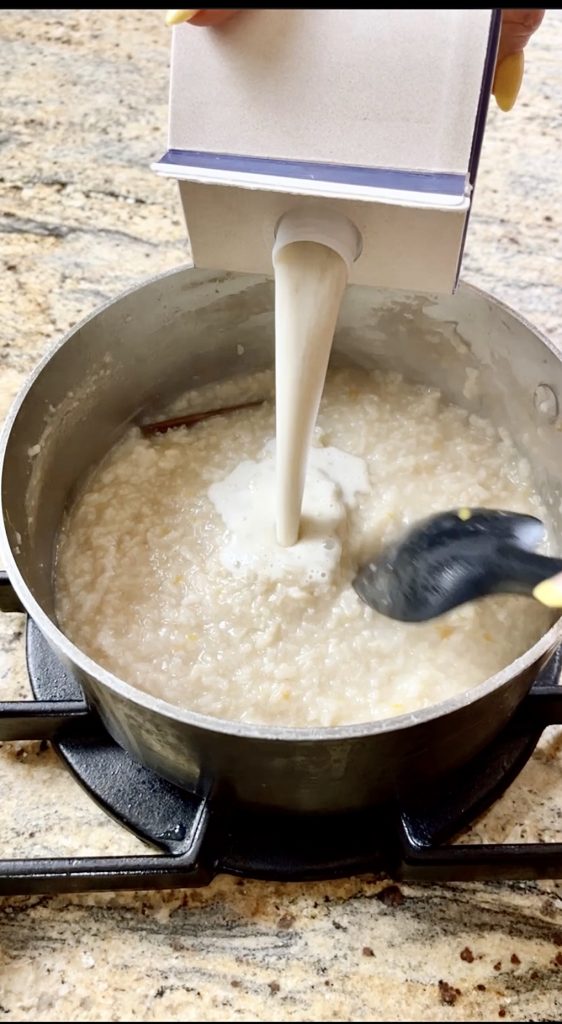 5. Add dried fruit of choice, or nuts such as chopped pecans, walnuts or sunflower seeds…get creative!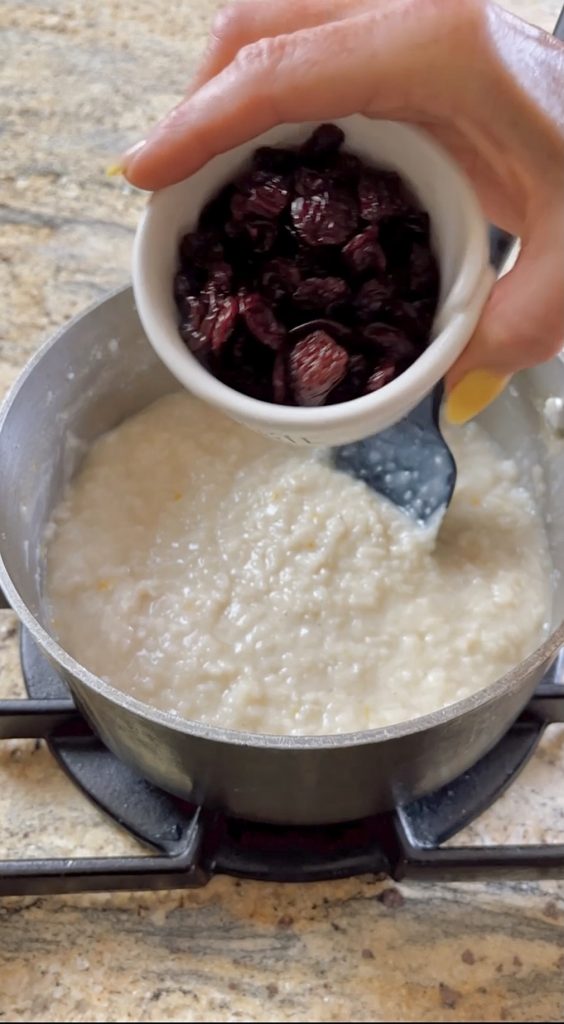 Serve warm or cold and enjoy! This one is fabulous!!