I used this photo in my newsletter last week and received so many responses about what I was wearing, that I decided to devote a style post to it. I have been posting all of my outfits on Instagram, and you will excuse me if we step out of order since I was not planning on using this for the blog. One of the reasons for this omission is that the star of the show, the graphic Gucci sweater, is no longer available. I purchased mine in a resale boutique a couple of years ago. I searched for it online, but could not locate it for you. However, I did find one in gray and have linked it at the bottom of the post. I also found a very cute graphic sweater for a fraction of the Gucci price and linked it as well.
Graphic sweaters, sweatshirts, and t-shirts are trending in a major way. I am quite certain that the events of this past year have struck a chord with many designers. There have been a plethora of quotes on every subject emanating from the pandemic as well as social unrest. Therefore, when I saw this sweater with its question, "what are we going to do with all this future?" the answer was simple… wear it and post it on Instagram, because it will resonate with a lot of people; it was, in fact, the recipient of a multitude of comments.
Since the sweater was created by Gucci I felt compelled to add Gucci accessories such as the belt, handbag, and tights. This leads me to my next style directive. One can wear tights with more than dresses and skirts. Ripped denim is a trend that appears to be sticking around for a while, as the runways were filled with them. I don't love the way my 61-year-old knees look in tight ripped denim.
It scrunches the skin in the most unflattering way! I prefer a high rise jean that has a looser fit around the knee or one with a huge rip so that there is plenty of room for my knee and it is "mature" looking skin. I have linked a couple of styles at the bottom of this post. In all of this talk of baggy jeans and saggy skin, I nearly forgot to mention the fact that a patterned tight peeking through the hole is so cool and so hot ( you will pardon the paradox of adjectives), that it is definitely a fashion DO!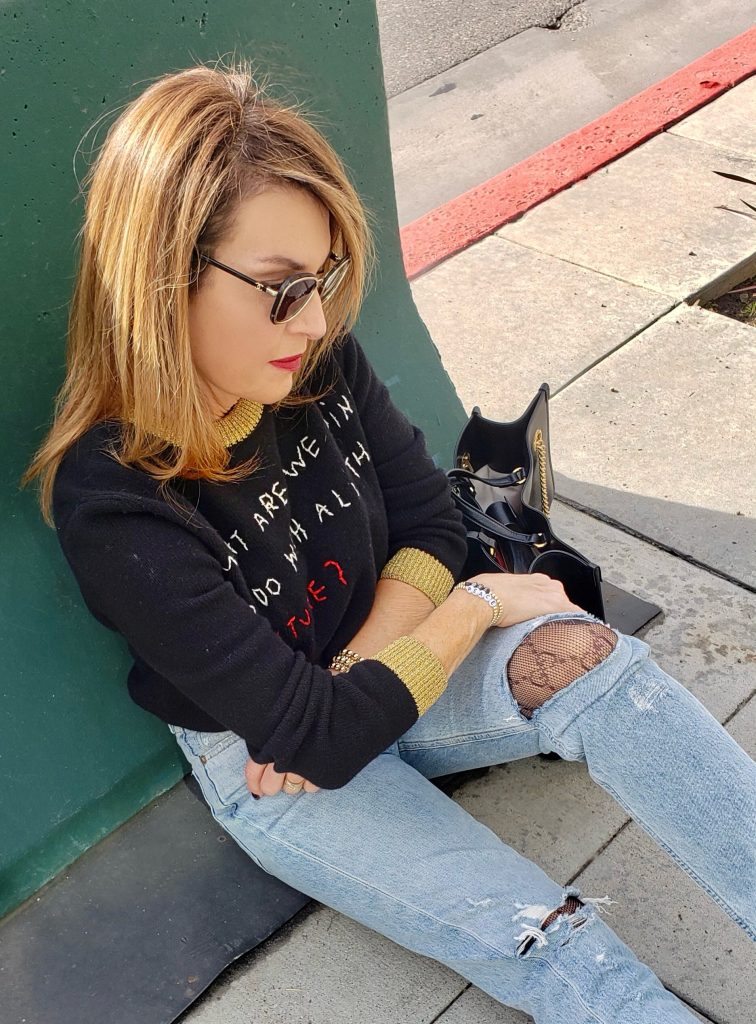 So what are we going to do with all this future and how will it affect fashion? First and foremost, I am planning on enjoying it. You won't see me in loungewear, but you also won't see me strutting my stuff in high heels and fancy dresses. I think I will stick to ripped jeans, a fabulous sweater, and some statement accessories.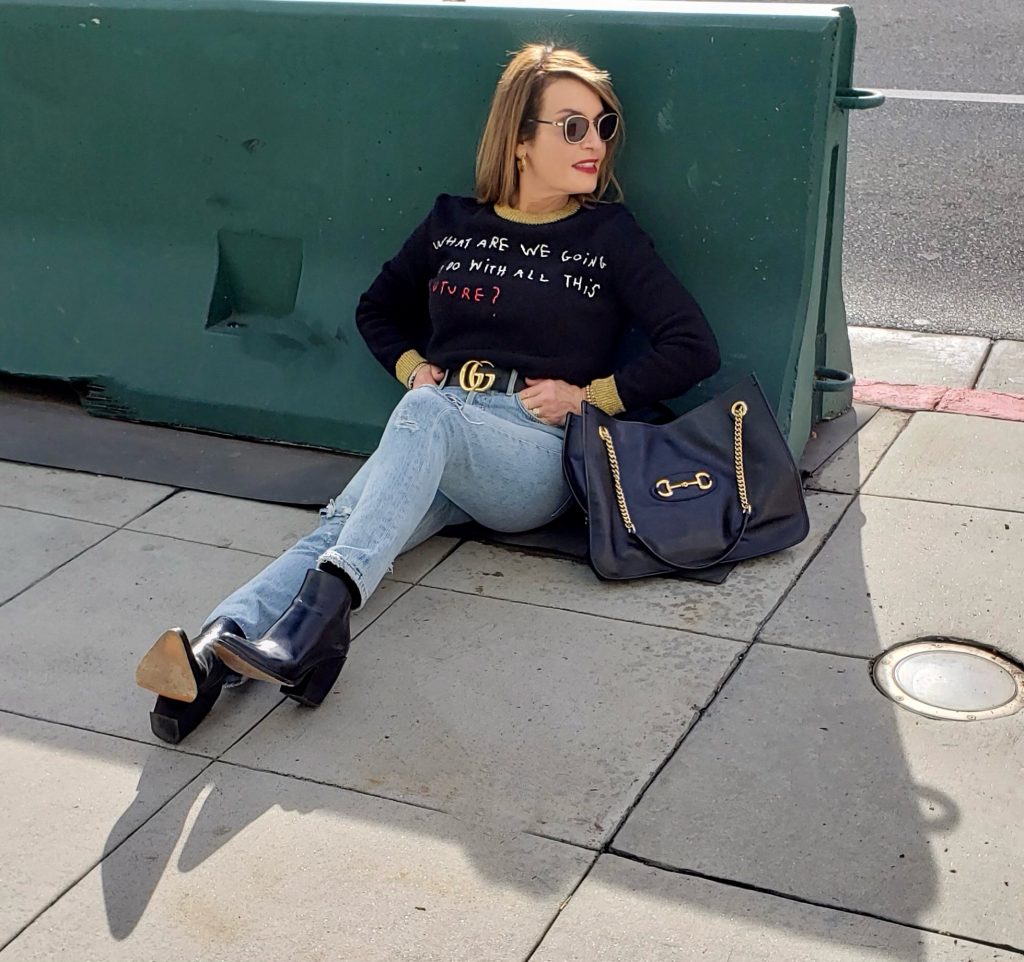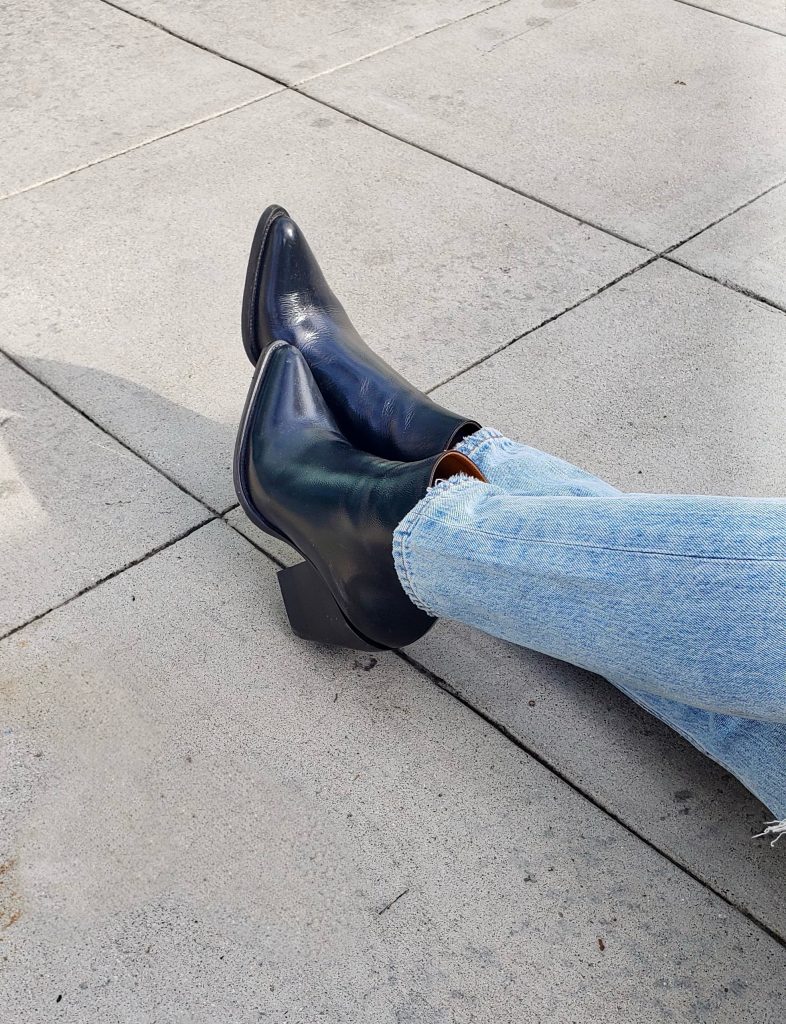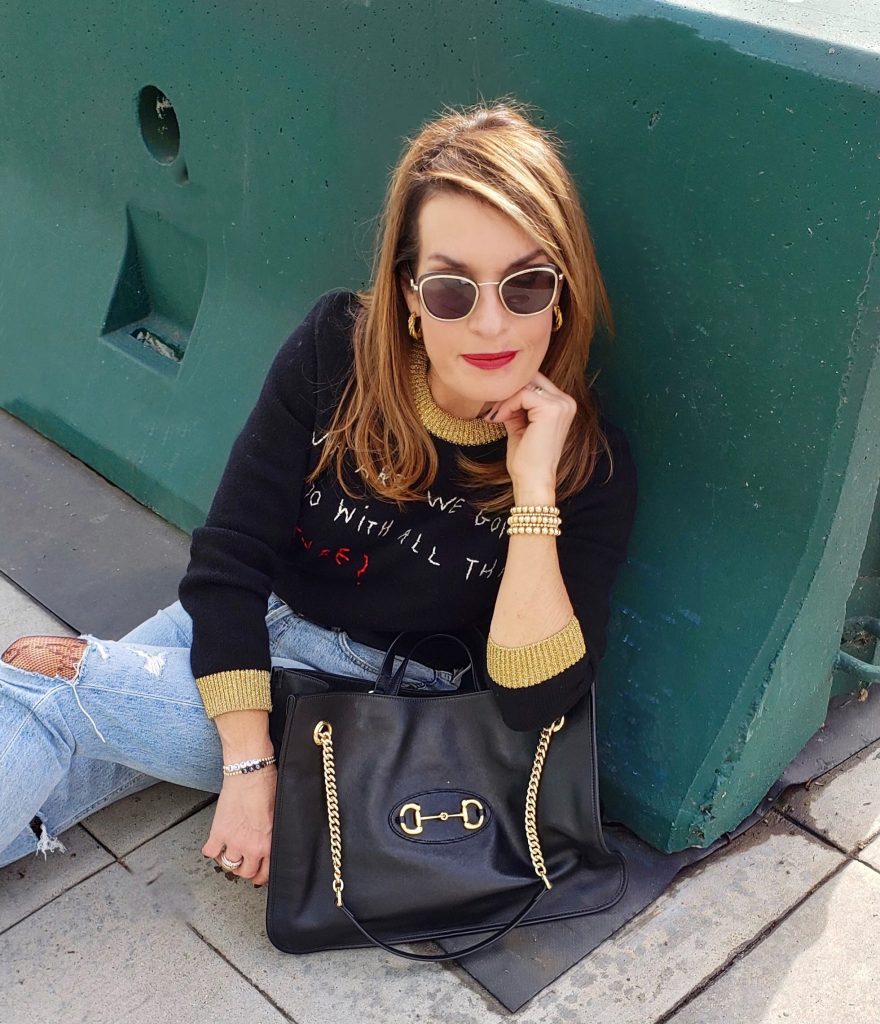 Shop The Post