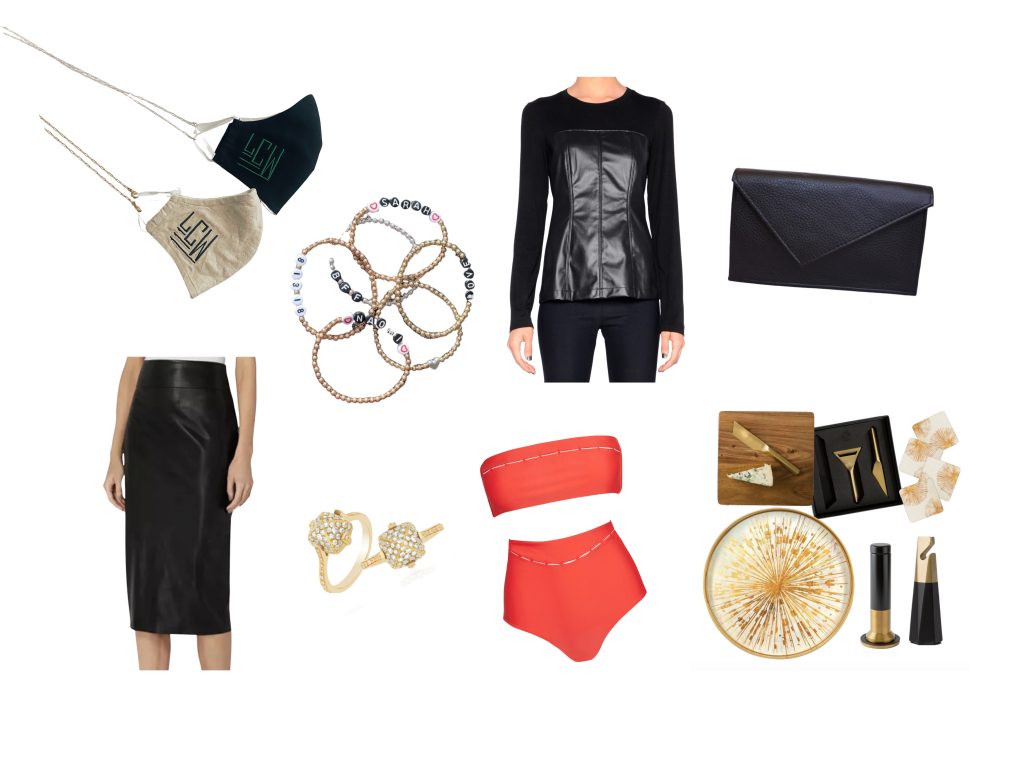 If there's one thing that I know how to do, it's to shop! But more importantly, I love uncovering local brands and boutiques because they offer more tailored, unique pieces. This Holiday season, I am doing my best to shop locally to help support many of the local brands that have supported my closet over the years and provided some of the pieces that I've worn to some of my most memorable days, evenings, and special events. Moreover, I have cultivated close personal relationships with the owners and staff, and that enhances the experience enormously. Shop small businesses in celebration of Small Business Saturday! Now, more than ever, it's important to support your favorite local boutiques, restaurants, and stores!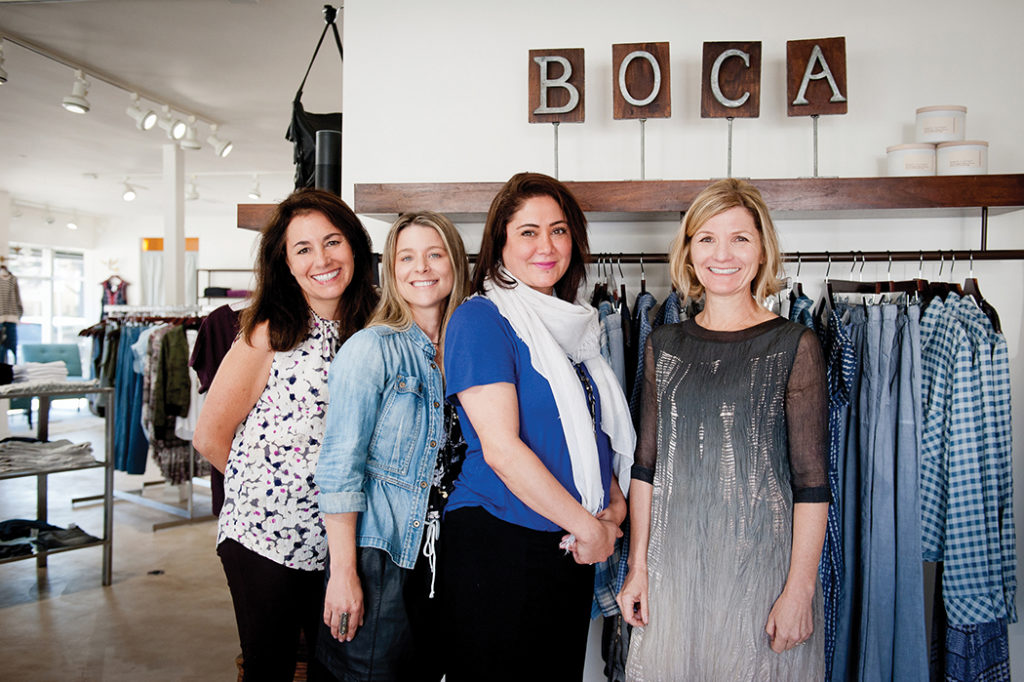 Owned by Denise Mangiameli, who has been a close friend of mine for over 20 years (ever since we moved to Los Angeles!), BOCA boutique is nestled in the Pacific Palisades. Inspired by the relaxed Southern California lifestyle, BOCA bodes some of the most effortless yet cool staples and standouts that have seriously elevated my wardrobe over the years. Denise is generously offering a discount to my followers, beginning Saturday, November 28 and ending Monday November 30…use code Lesley15 and save on BOCA's perfectly curated clothing and accessories! You can access the website HERE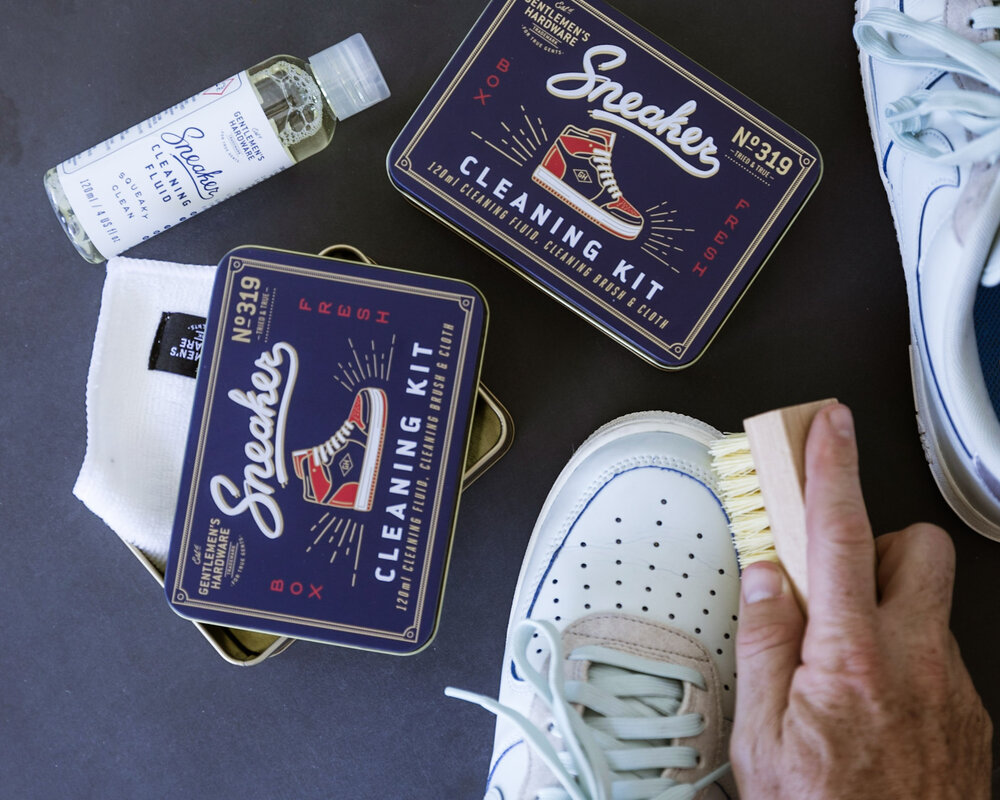 Gifted LA is another one of my favorite stories in Los Angeles, owned by a good friend of mine: Jill Leffreman. Gifted LA has a lovely array of curated gift boxes, executive gifting, entertaining needs, food, jewelry—you name it! Need a gift for the "Great Entertainer?" Or how about the "Flower Lover?" Gifted LA has got you covered!Gifted LA is offering a 15% discount for the holiday weekend, enter code GRATITUDESAVINGS15, and get busy!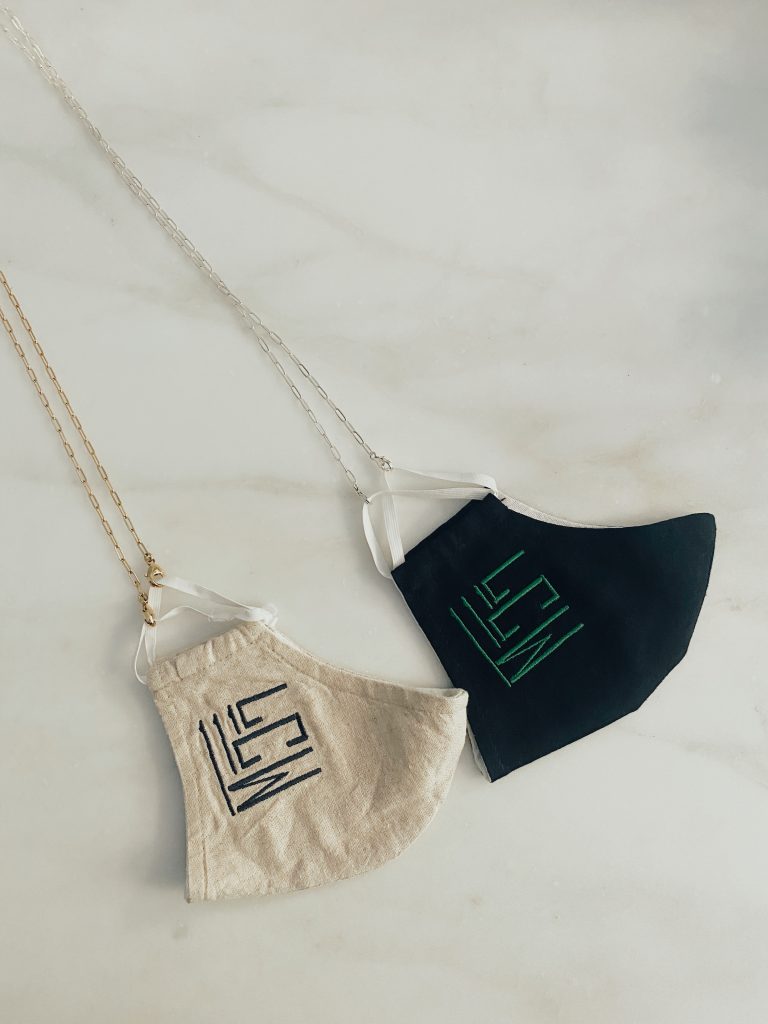 Owned by Elisa Nassirzadeh, also a friend of mine (and Janet Gunn of The Grateful Gardenia), Monogrammit Beverly Hills monograms everything from baby blankets to linen masks. From entertainment essentials to clothing and everything in between, head over to Monogrammit to personalize all of your most cherished possessions. During this time, I've purchased several linen masks that have instantly elevated my daily looks. Who said that masks couldn't also be fashionable?!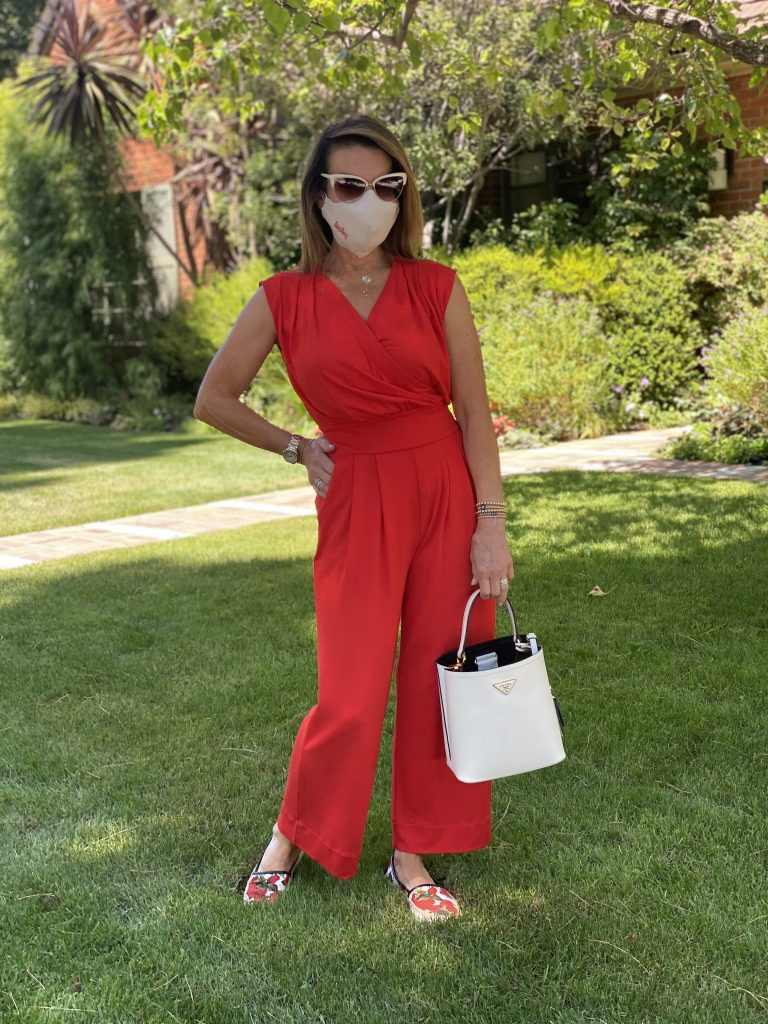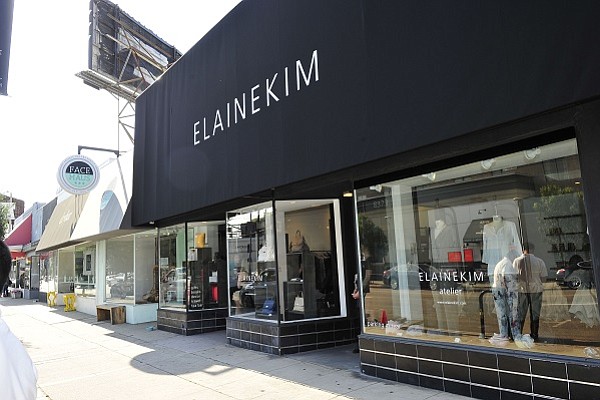 Elaine Kim truly designs some of the most fabulous clothing I've ever seen and purchased! She knows how to accentuate any part of a woman's body. Being that I am on the shorter side, it's hard for me to find oversized or more elongated pieces that do not drown me. I recently went to her boutique with my dear friend Janet Gunn, and I picked up some incredible pieces that will help me transition from fall to winter and even into spring! Her pieces are so versatile, even to the seasons! Elaine is offering 25% off everything except shoes, bags, and items already on sale. Enter code THANKSGIVING25 for 25% off.
To say that I am obsessed with Jewels by Molly Sydney would be an understatement. I discovered her through my ever-stylish cousin, Misha Starr. Molly is both creative and kind and always one step ahead. Now, I buy at least one new jewelry piece per month. My latest obsession is her mask chain; she has designed four beautiful ones…I have all four! I can't go anywhere without them! Molly is generously offering 15% off now through Monday. If you DM her your order, and mention "Fabulesley," you will save 15%. All of Molly's items will make wonderful gifts! Order HERE.
Camille and Jackie Brady are the fabulous sisters behind my favorite swimwear line, Cami and Jax. These swimsuits are flattering and comfortable; the fabric feels luxurious. Having grown up in Kauai, the sisters designed swimsuits meant to be moved in. Both Camille and Jackie are surfers, and they are aware that no one want s to be tugging, covering, or feeling overly exposed in a swimsuit; you will never ever experience that in one of their suits. If you live in LA, visit the sisters in their shop on Montana Ave. in Santa Monica… and tell them Lesley sent you! In the meantime, shop the collection online and save 30% this weekend.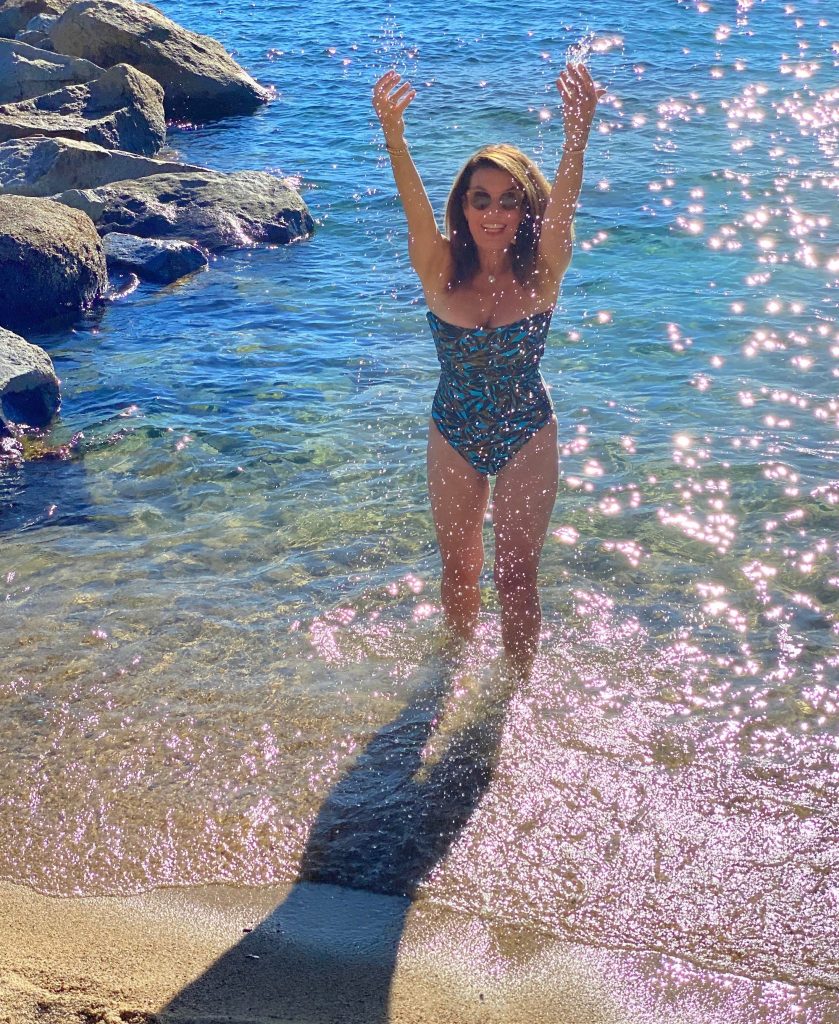 Owned and operated by another good friend of mine, Tani Isaacs. Tani has created the belt bag of your dreams. Perfect for running around and a travel essential, I have come to fully rely on this little bag. You may recall that I wrote about Tani back in 2017. Tani also sells fabulous mask chains, belts, and scarves. She is offering my followers a 20% discount now through Monday. Use code Lesley20 and save!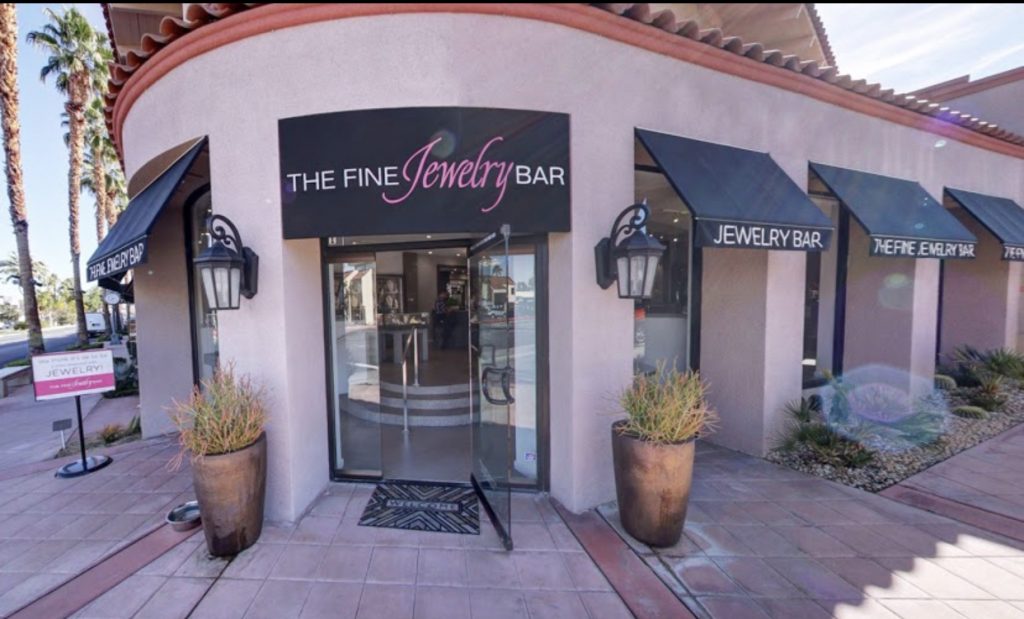 Located on beautiful El Paseo in Palm Desert, The Fine Jewelry Bar has become a home away from home for me as well as my mom, who has been friends with owner and jewelry designer, Ryan Ryan for many years. In fact, it was Ryan who redesigned my wedding band for Jeff and my 30th wedding anniversary! I cannot say enough good things about Ryan and the team at The Fine Jewelry Bar. Check out their sister store, The Elephant Bar, for lesser priced baubles! And just for you, Ryan is offering 20% off everything! Enter code Lesley20 at the checkout. Hurry, the offer ends on Monday at midnight PST!