There are some items of clothing that stop me dead in my tracks: this beautiful blouse by Cabi is definitely one of them. I knew as soon as I saw it that we were meant to be! The sleeve drapes and falls in perfect synchronicity; the colors are soft yet bold, a paradox that all fashionistas understand. As you have seen from my previous posts, here and here, this season, Cabi knocked their Fall 2020 collection out of the park!
Never one to shy away from the dramatic, this blouse has universal appeal; the colors, shape, and design are not overly dramatic, and it goes with black or white, lending it a seasonless quality.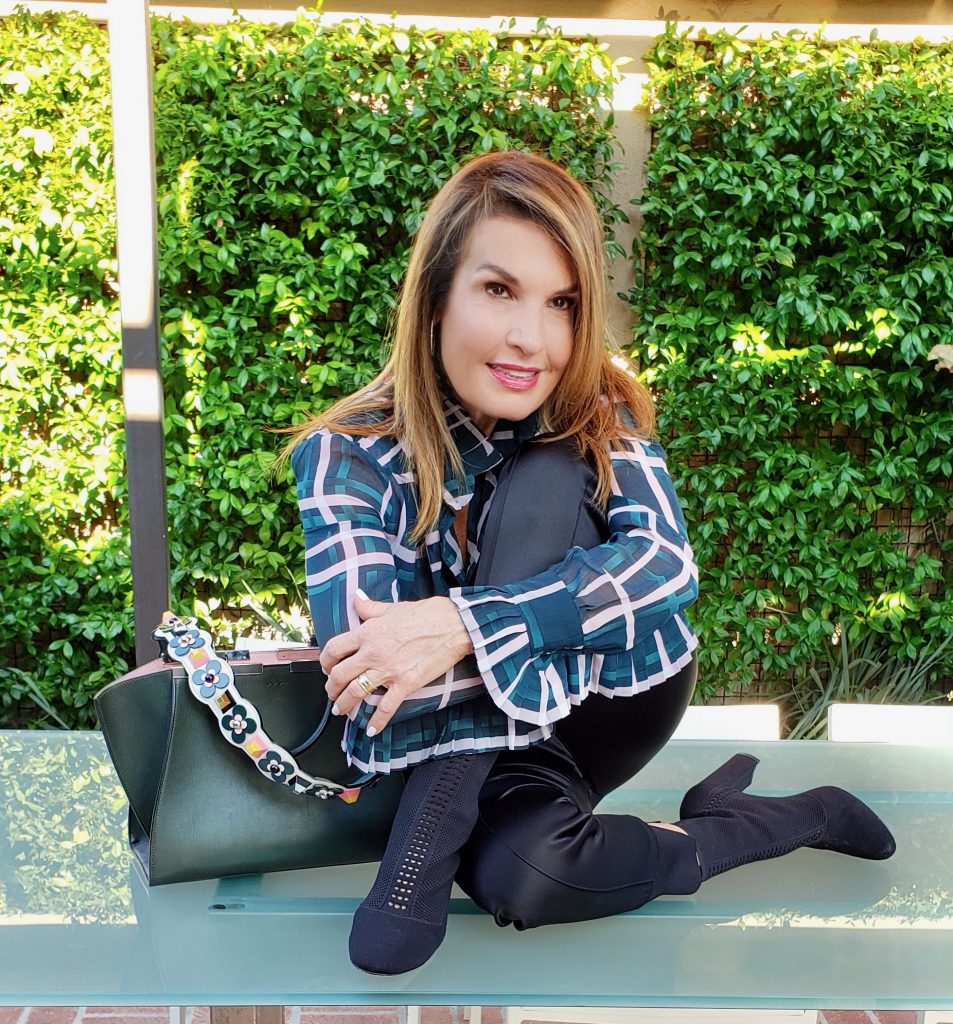 Whenever Serena comes home, I know where to look for these booties… her closet! She loves them because they are incredibly comfortable while adding height. The fabric is stretch cotton that allows for flexibility. I purchased these booties years ago at the final shoe sale at Bergdorf Goodman, and although I could not locate them for you, I found a pair that is equally as cute and priced low… definitely worth a look!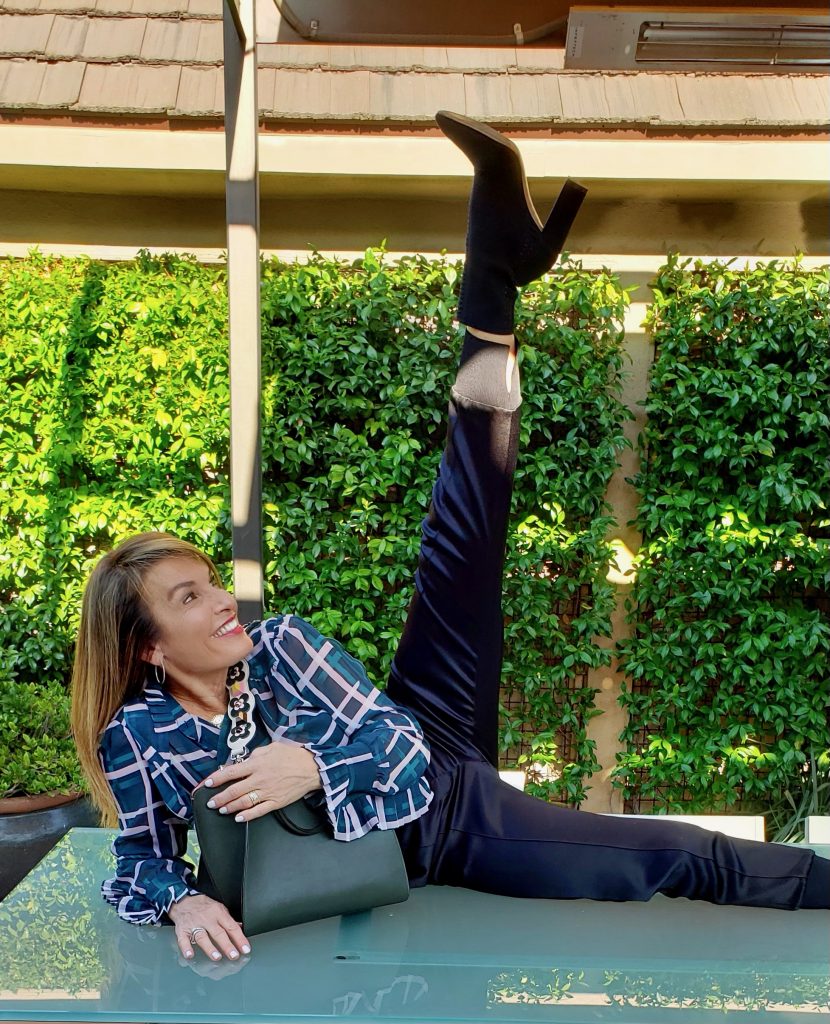 As you can see from the photo, you could probably do a yoga class in these gorgeous and comfortable joggers, but I would not recommend it. I would, however, highly recommend that you look at them since they are chic and flattering and are also on sale!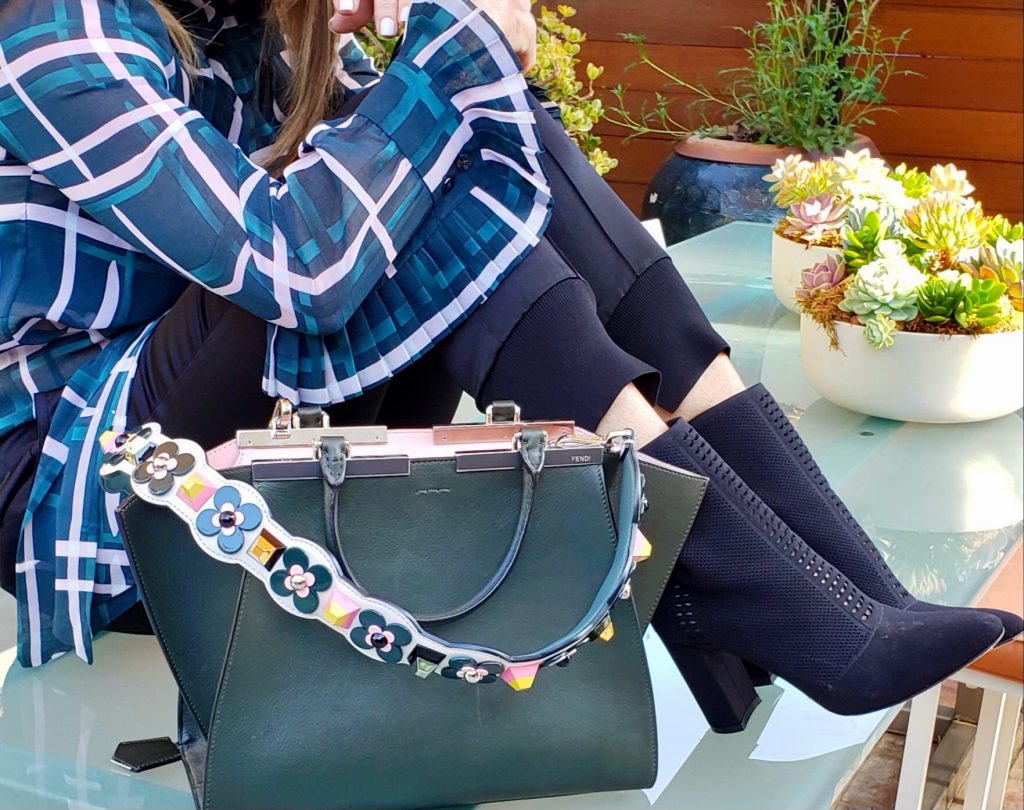 A guitar strap is a way of adding instant fashion, style, and pizzaz to a handbag. It's also a great way of updating an old purse that has made its way to the back of your closet. I highly recommend these below, that won't break the bank!
1) Shein 2) Maje 3) Etsy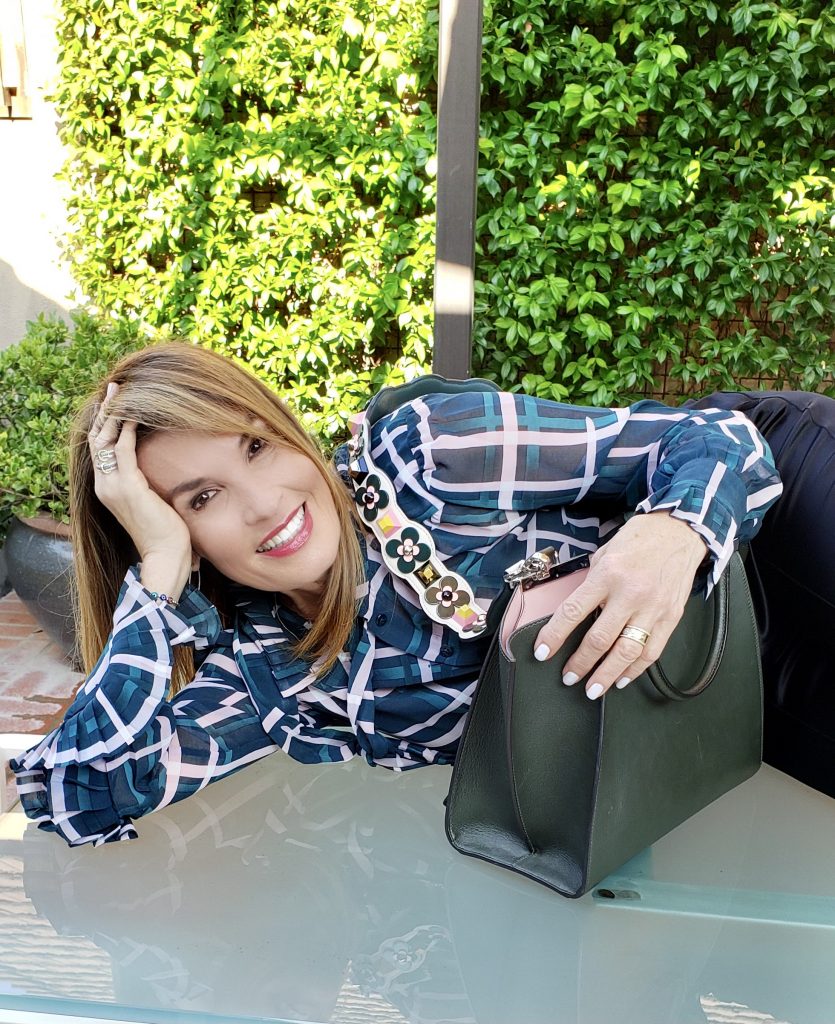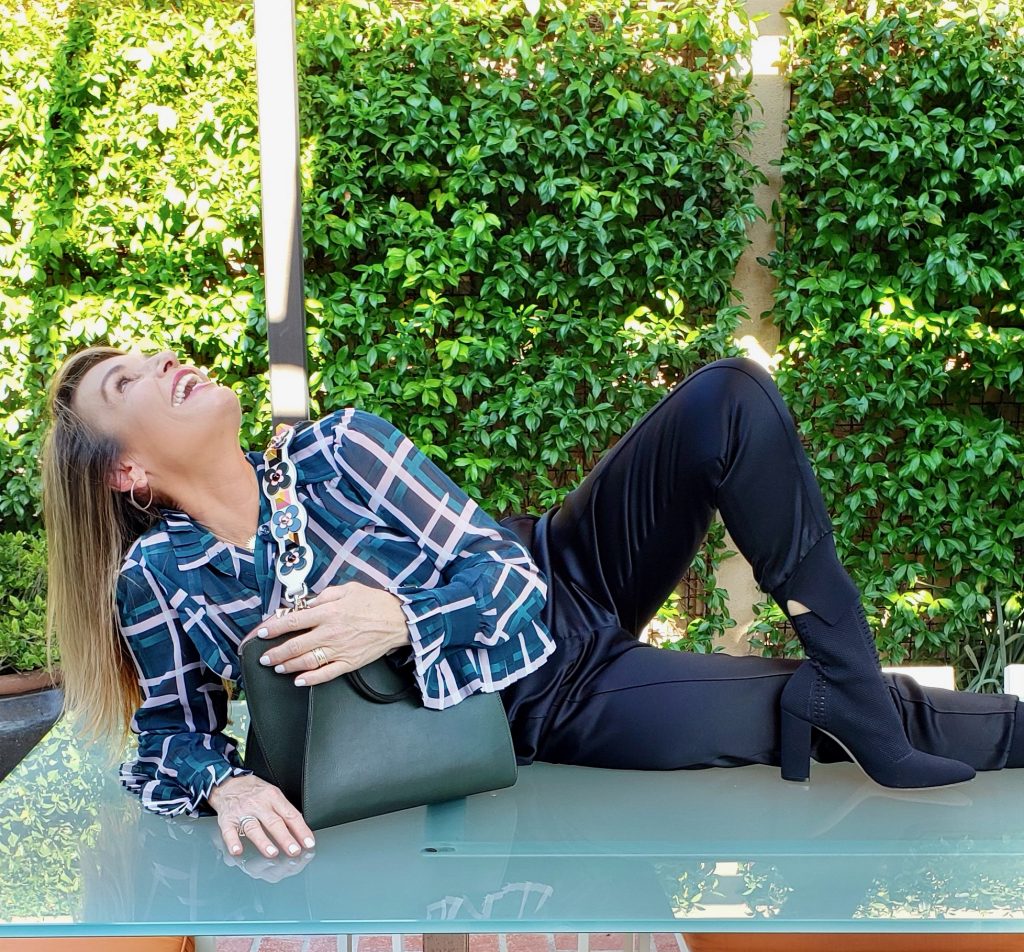 Festive, flirty, and fashionable is how I would describe this look. It is comfortable and the perfect example of a high low fashion statement that adapts beautifully for how we are living right now.