I was as skeptical as you may be at the moment when I received the Moondust Collection from Owa Haircare. I couldn't believe that a powder could lather up so richly. But I was very pleasantly surprised when I tried this innovative shampoo, and even more amazed when I achieved noticeably hydrated and bouncy hair!
Jeff was poised and ready to photograph me as I added water to the powder and lathered up. He was as equally as surprised to see how rich and creamy the lather became as I massaged it into my scalp!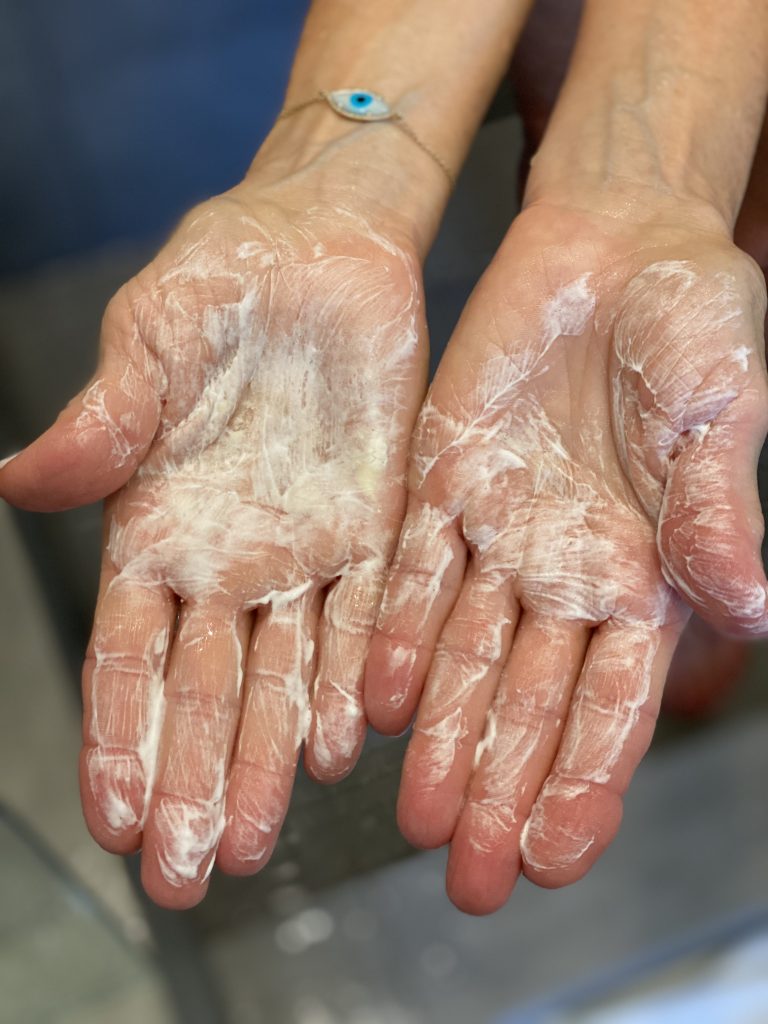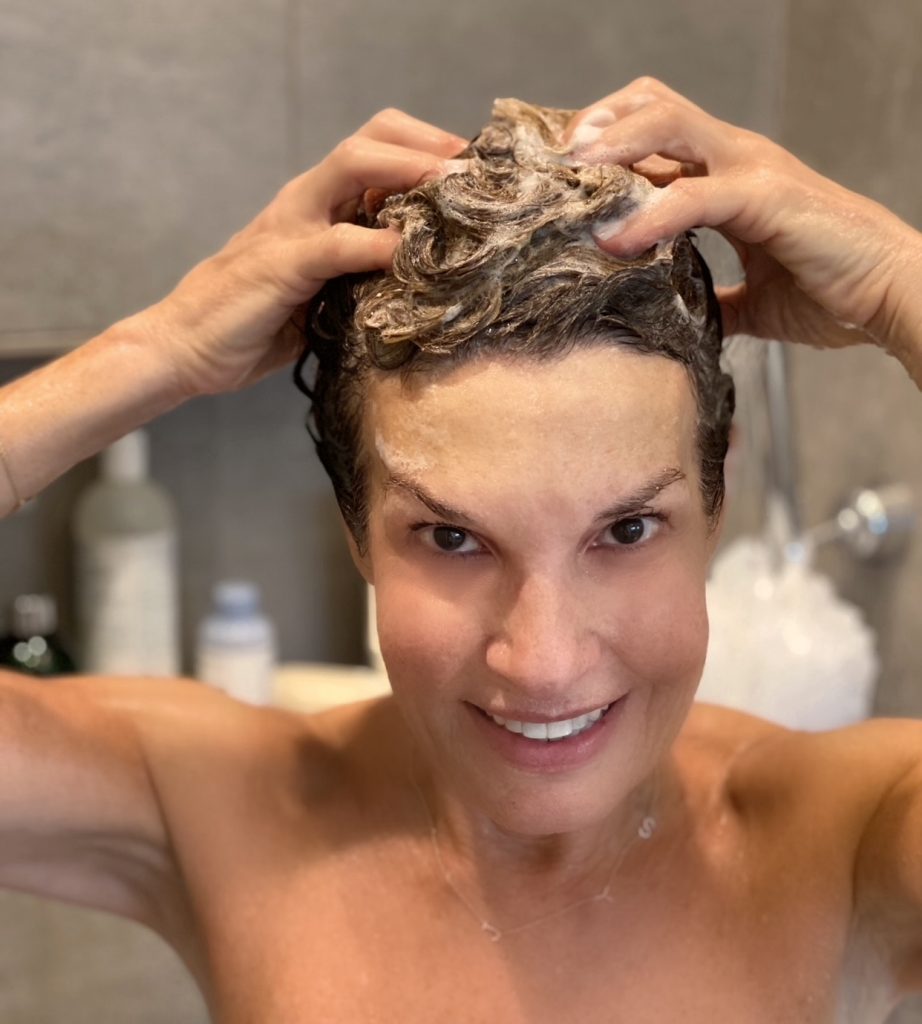 This shampoo, which is free from sulfates, parabens, phthalates, silicones, synthetic fragrances and color, is also packaged beautifully using sustainable and recyclable materials. This is a clean beauty shampoo that I endorse 100%!
And when we all can travel again, this will be the perfect shampoo to pack in my carry on bag, since it is not a liquid… brilliant!
After using the shampoo, I let my hair air dry in order to appreciate the results. I was so impressed by the way my hair felt and looked and quite surprised that it eliminated my frizz!! My hair had noticeable shine and bounce. This innovative shampoo gets high marks from me… Moondust Shampoo, I give you an A++!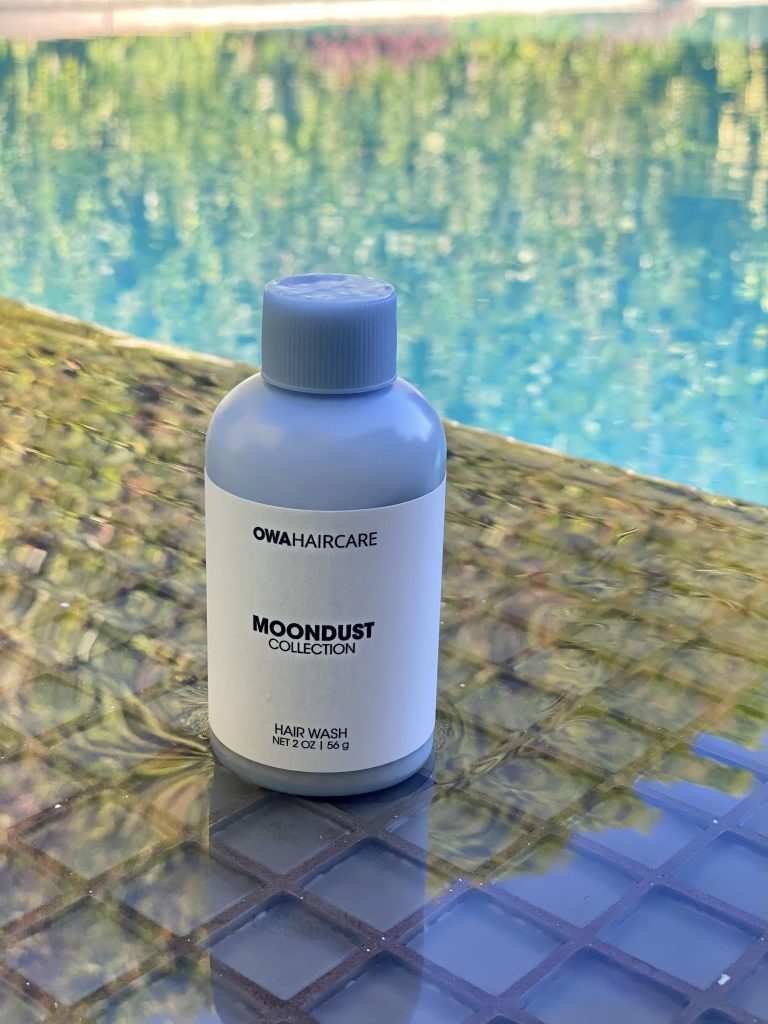 OWA Haircare: The Moondust Collection