I would classify my style as "classic with an edge" or "modern with a twist of the trend," but not characteristically "boho chic." I reserve that title for my daughter Serena. I love stepping out of character; I assume that stems from being an actor. I also love to experiment with different fashion statements. Thus, when I spotted this Autumn Dress (a two-piece ensemble of slip dress and duster), on the Cabi clothing runway show last June, I told my friend and Cabi stylist, Lois Kolker, that I had to have it! I have been a Cabi girl for well over a decade. And, I am happy to report, so are many of my friends. I have been hosting Cabi parties for years; there is nothing greater than to share fashion, food and fun with friends. This year, COVID presented quite a challenge for any Cabi shopping event; many of us were forced to shop online. However, every one of my friends is so familiar and fond of Cabi, that they were able to choose their favorites from the website, guided by Lois's expertise.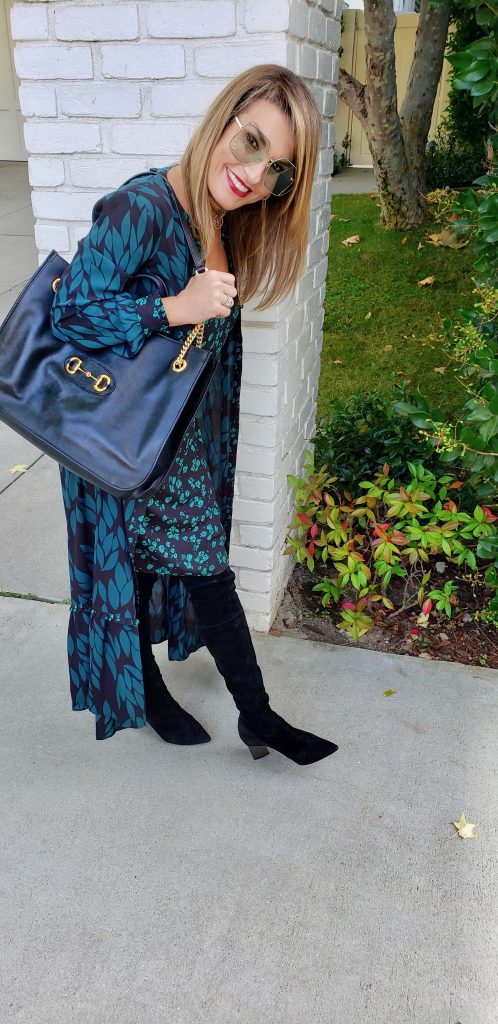 Like any ensemble, versatility is key; I will soon divide and conquer by wearing the dress separately and the coat over jeans and a tee. But for today I decided to go all out and wear these two together with over the knee boots and a cool pair of shades.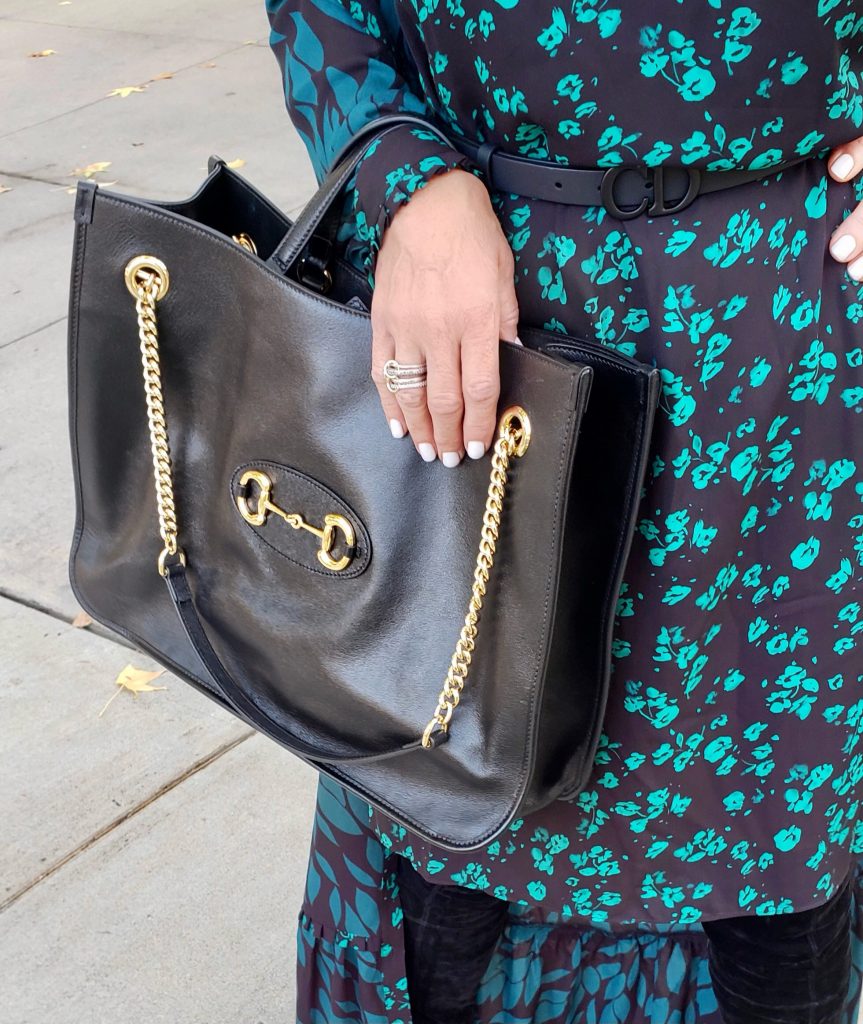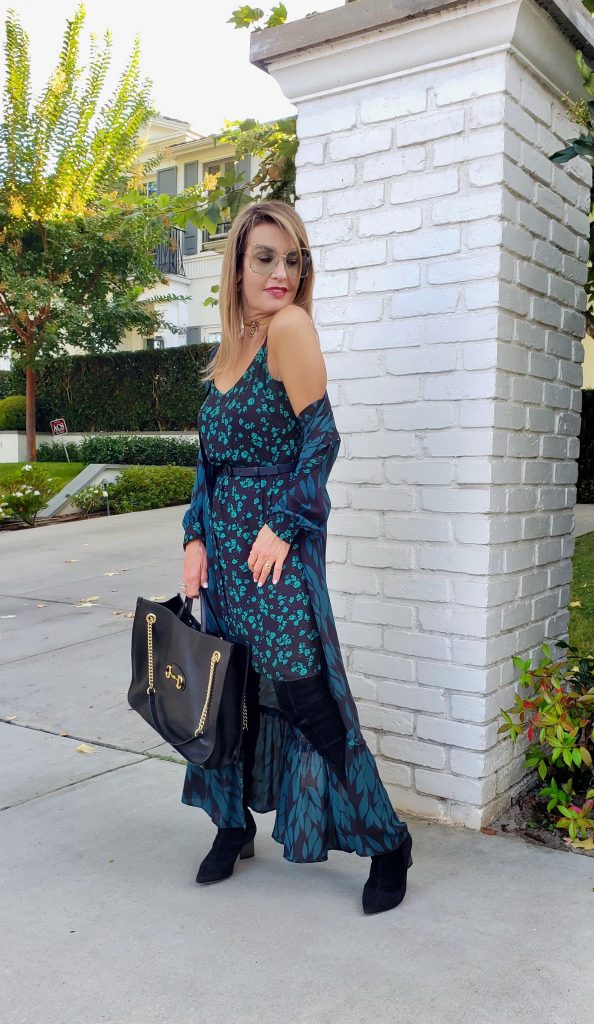 And though we're not conducting our lives in a normal way, hanging out all day in sweats or leggings, does not elevate my mood in any way. In fact, it does just the opposite. I need to dress and put makeup on every day, whether for a zoom meeting or simply for my own sanity.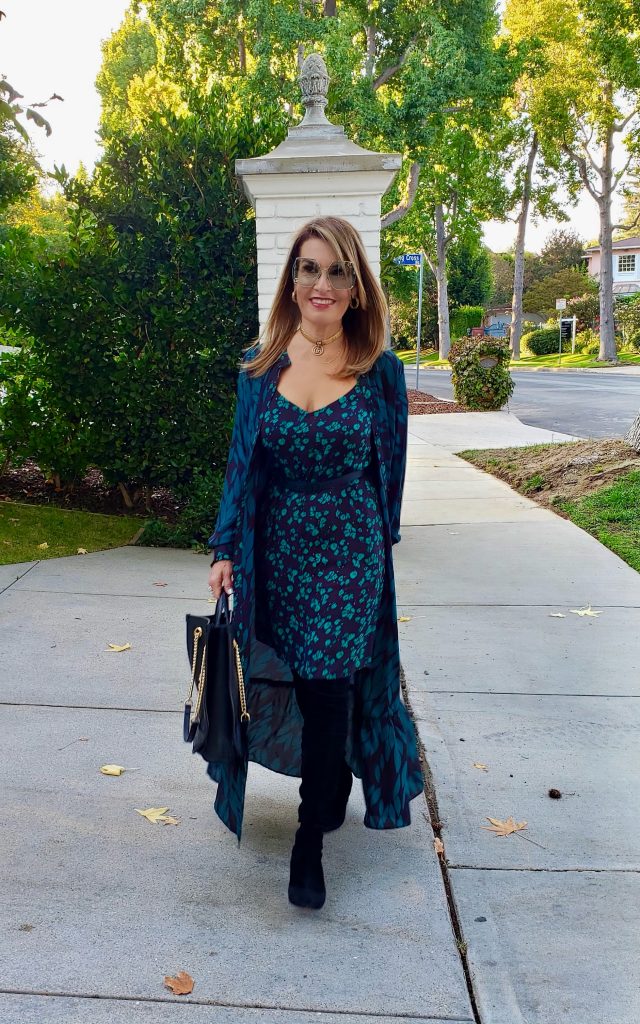 I realize that these days, we are not really going anywhere, but for a fun afternoon lunch al fresco, this outfit fits the Boho Chic bill!