Just in time for a weekend getaway, this Box Of Style arrived on my doorstep and is filled with all sorts of summer essentials. Created by fashion designer, stylist, entrepreneur, and author, Rachel Zoe, this Box Of Style is probably the most sought after subscription fashion and beauty edit out there. For less than $100, you receive over $500 worth of clothing, accessories, and beauty items. And if you sign up for all four seasons, the savings increase. Right now, they are offering a special: get all for seasons for $349. That's a $50 savings off of their regularly priced $399 subscription.
This was my very first box and I was so excited that I tore it open and inspected the contents immediately! Here is what was inside…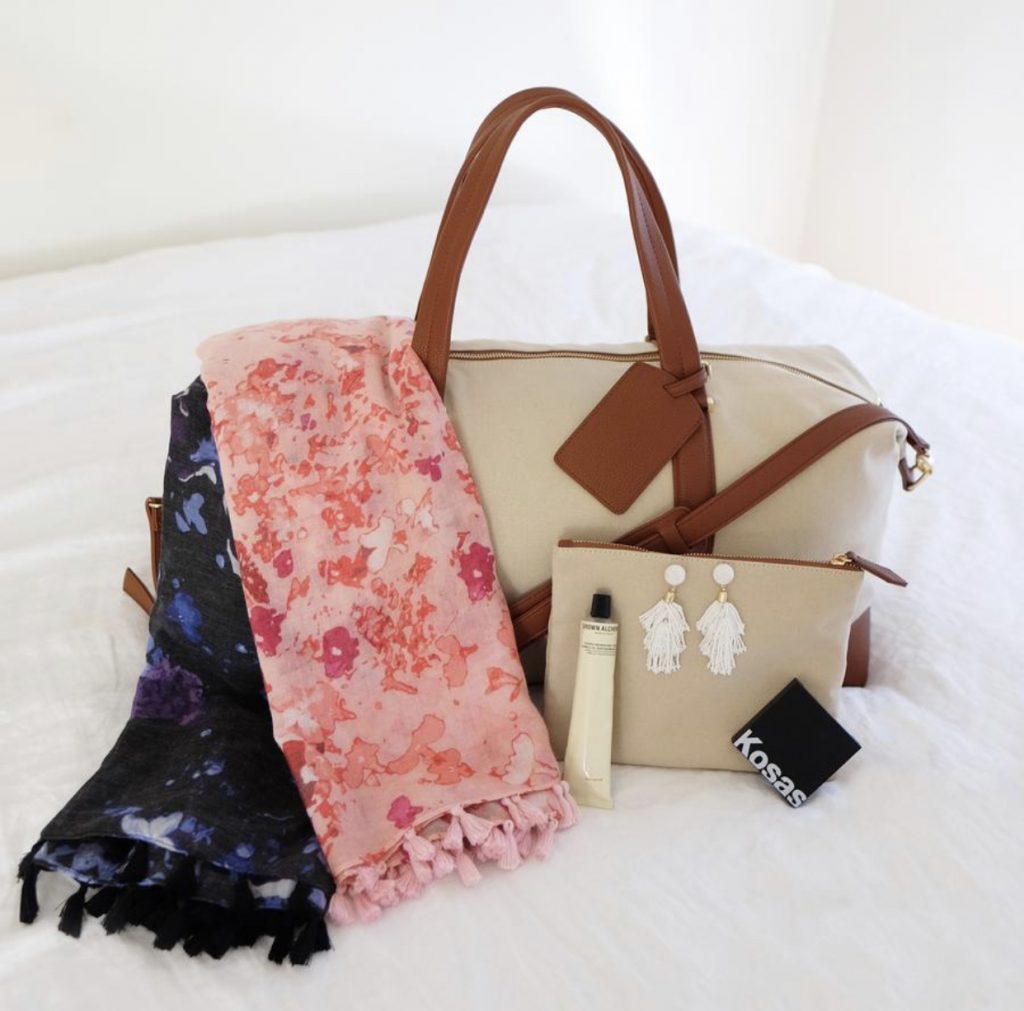 I love this roomy weekender bag by Henny and Lev. The color and trim are chic and you can stuff it with just about anything! Inside the weekender bag is the beautiful scarf by Peter Som. You can choose between purple or pink. I love the multifunctional aspect of this; wear it as a scarf, wrap, sarong, or even a belt!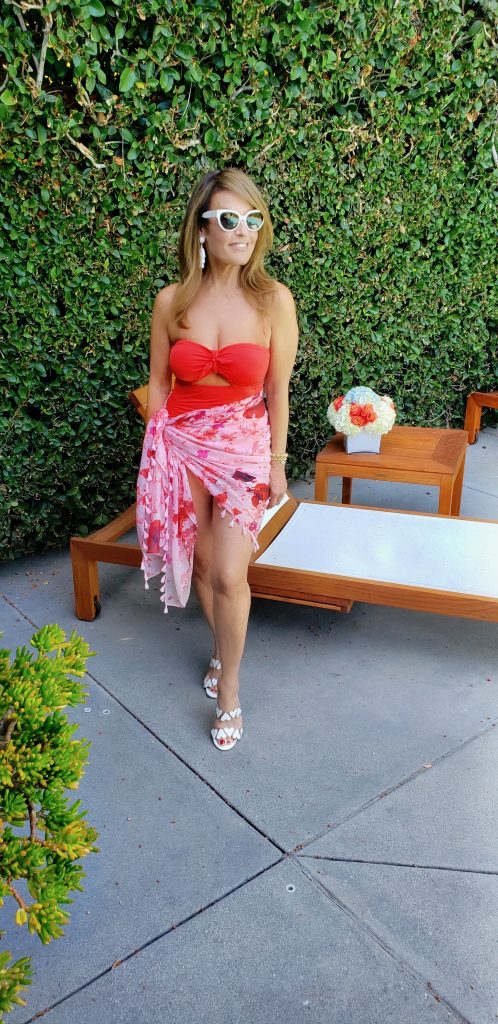 These white panacea beaded earrings scream summer, and I am obsessed with them. They dress up a white tee and jeans or add poolside glamour.
We all need a great summer moisturizer and this one by The Grown Alchemist is fabulous. Aside from being Vegan and eco friendly, it is light and the fragrance is fresh. It is the perfect summer moisturizer in that it is not too heavy. I use it on my hands and around the cuticles for added functionality!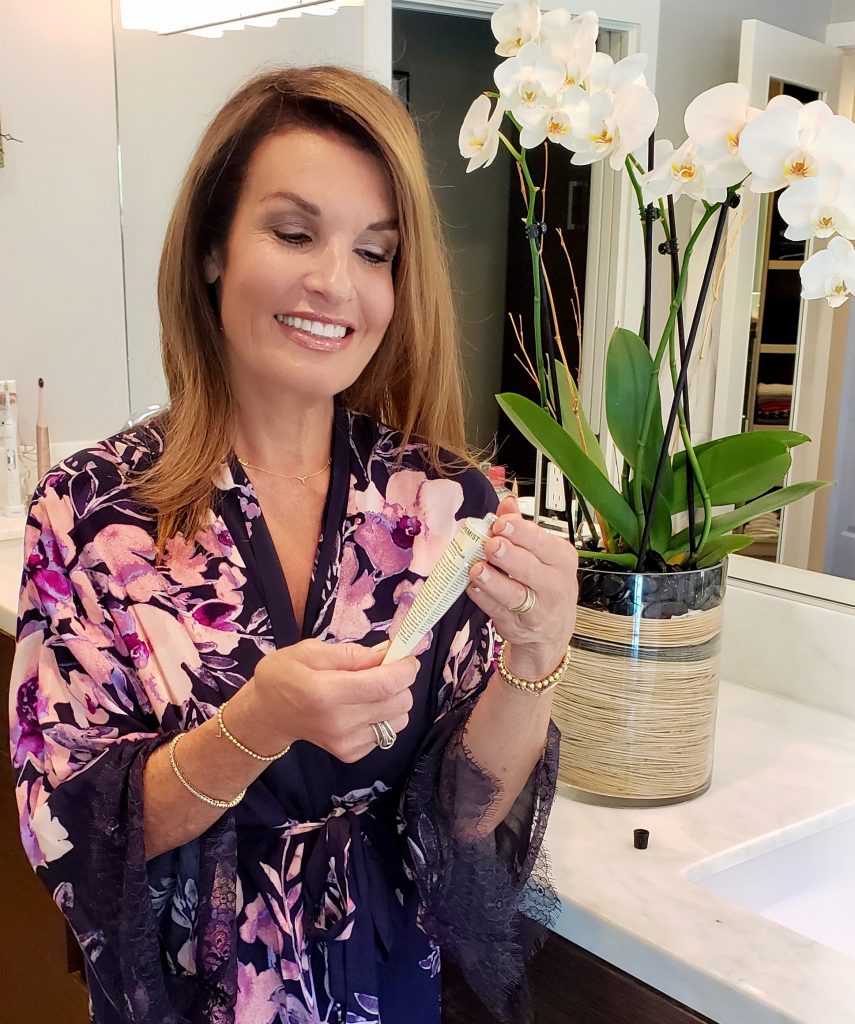 Kosas is known for its clean beauty makeup. All of their products are derived from non-toxic ingredients. Their philosophy is to enhance the skin, not cover it up. This Bronzer/Highlighter Duo is the perfect summer accessory. Don't use it only on your cheeks… use the bronzer color in the crease of your eyelid and the highlighter on your brow bone or inner corner of your eye Get creative with it… the possibilities are endless!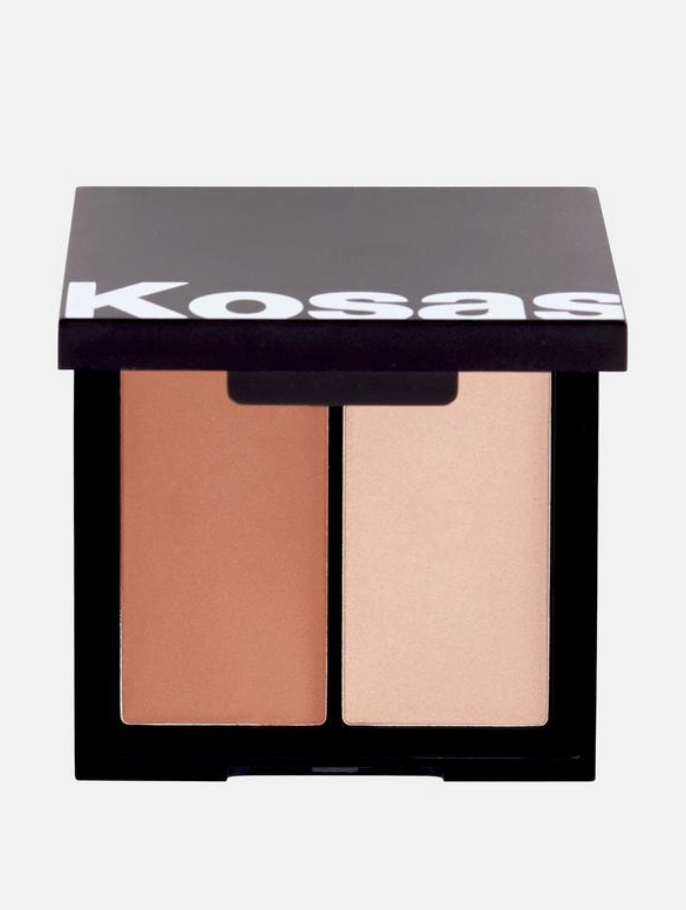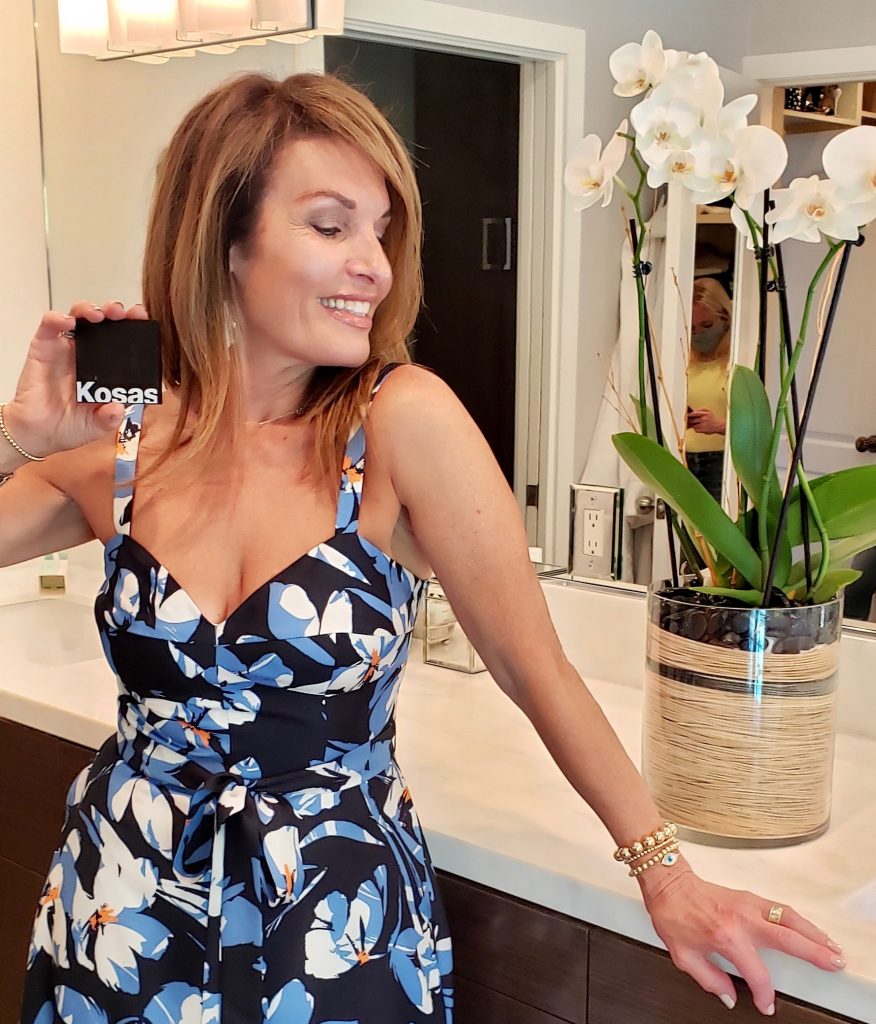 I don't know about you, but I think this box is a fabulous way to look forward to each season. Now, more than ever, we need little pick me ups like this; a box filled with happiness is what I call this!