For the past several months, I have been testing different facial cleansers. From clean beauty to popular department store brands, I have sifted through a plethora of face washes, and below are my absolute favorites. All of these cleansers are different, with ingredients ranging from superfoods and probiotics to plants, charcoal, and beyond.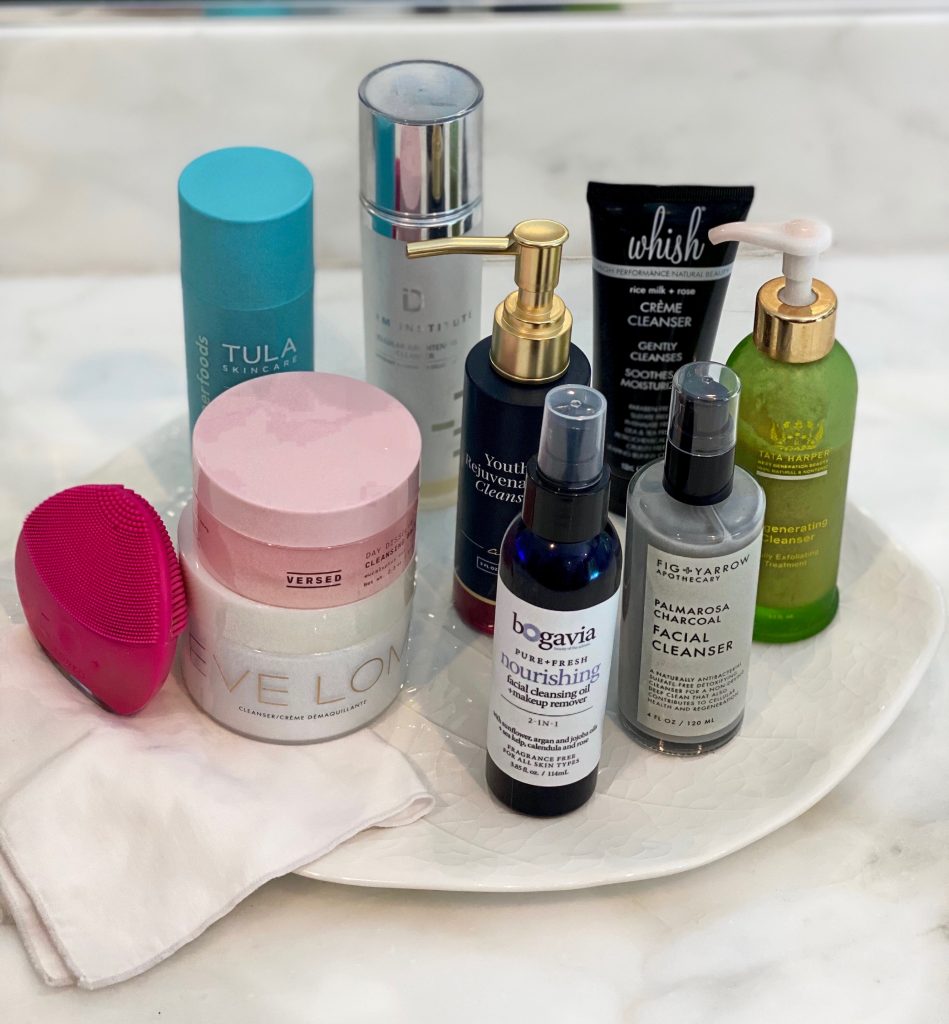 Before we get to the cleansers, let's start with a few basics on how to properly wash your face. Just as I learned as a nurse, to wet your hands thoroughly before lathering with soap, so too, with the face. I wet my skin before I apply cleanser, EXCEPT when I am using a balm. Then I warm it up by rubbing my hands together for about 20 seconds and rubbing it into my skin to "melt" away makeup and dirt.
Now let's talk about the tools. I have been a huge fan of the FOREO LUNA 2 Mini Cleansing Brush for years, having featured it as part of my Fab Four last summer.
I use this brush with every cleanser except the balm and the scrub.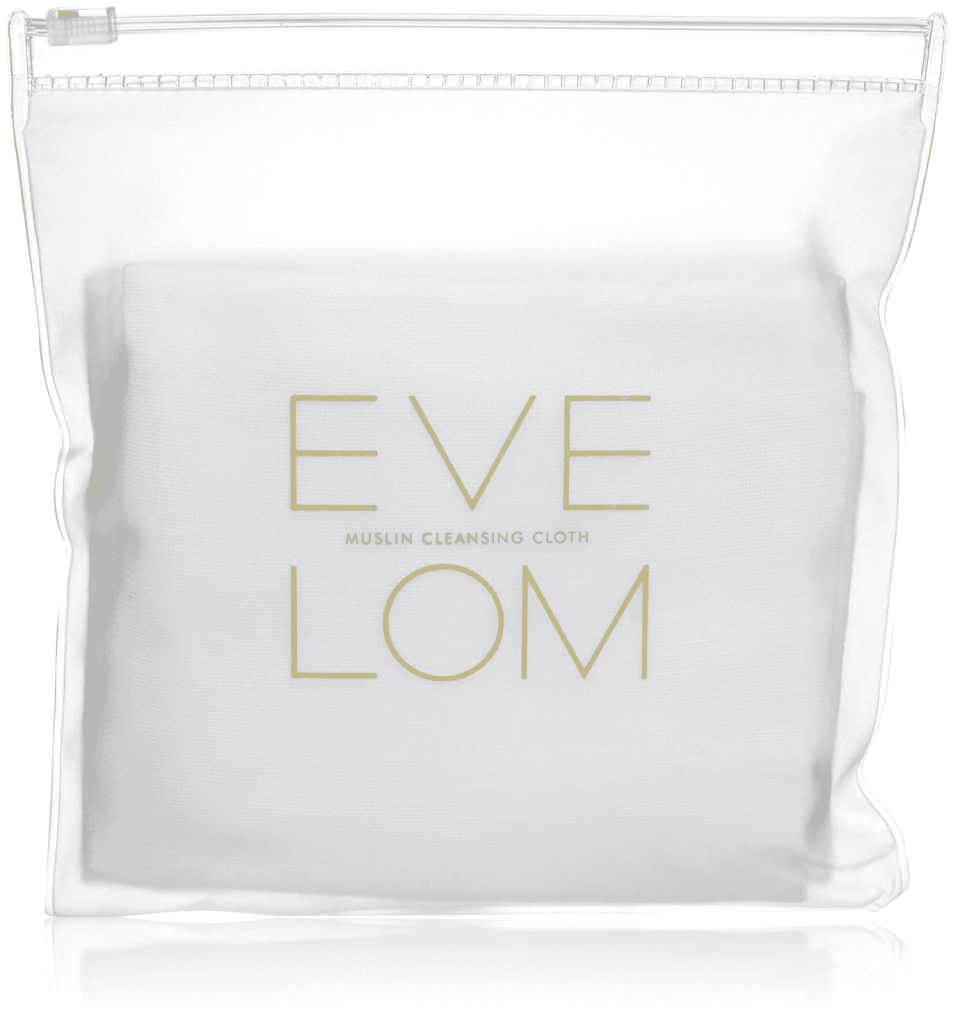 To remove my makeup, I prefer to use a cleansing balm like Eve Lom, Versed, or the Fig + Yarrow charcoal cleanser. I use a muslin cloth, heated it in very warm water, and applied it onto the skin for 10 seconds; then, I wipe away residue from all over my face until nothing remains on the cloth. I am addicted to this method because it gets rid of all traces of ANYTHING!
Cleansers:
Derm Institute Cellular Brightening Cleanser is good for a couple of reasons; it does not leave the skin feeling tight or dry, and it lathers up beautifully from just one pump. If you are someone who loves lather, then this is for you.
City Beauty's Youth Rejuvenating Cleanser comes with a good price if you use my discount code. I like to use it in the mornings after my workouts. The fragrance is pleasant and the pink color always puts me in a good mood! Use the code FABULESLEY25 at the checkout.
Whish is a wonderful clean beauty brand with an equally wonderful cleanser. The Rice Milk + Rose Crème Cleanser is a favorite of mine. Serena loves this one since it is "leaping bunny certified," meaning it is all-natural and cruelty-free.
Tula's Gentle Milk Cleanser made of probiotics and superfoods is intriguing all on its own. Add the fact that it is a milk cleanser that calms the skin and you've got yourself a winner. Tula is another clean beauty line that I love. This cleanser is made from cucumber, colloidal oatmeal, and aloe, which is why it is both soothing and calming.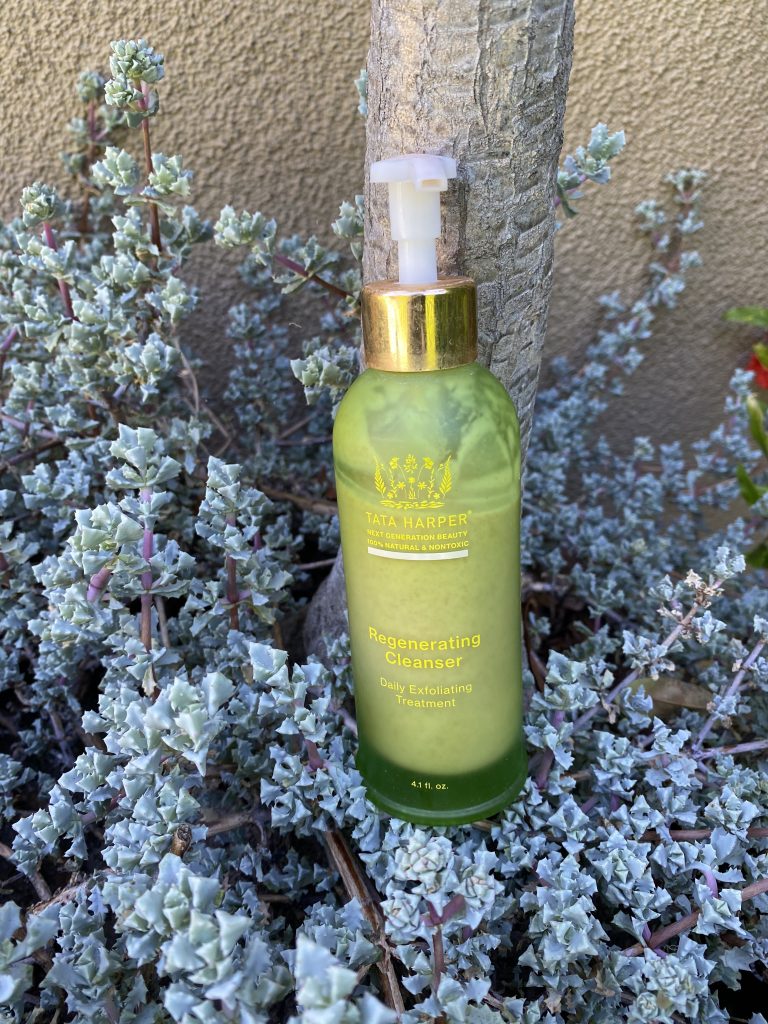 Tata Harper's Regenerating Cleanser is a mild scrub that could be used daily. Even though it is gentle, I use it every other day. this is a good clean beauty brand. I love the Tata Harper signature floral fragrance, and I highly recommend this cleanser as an addition to your regular face wash.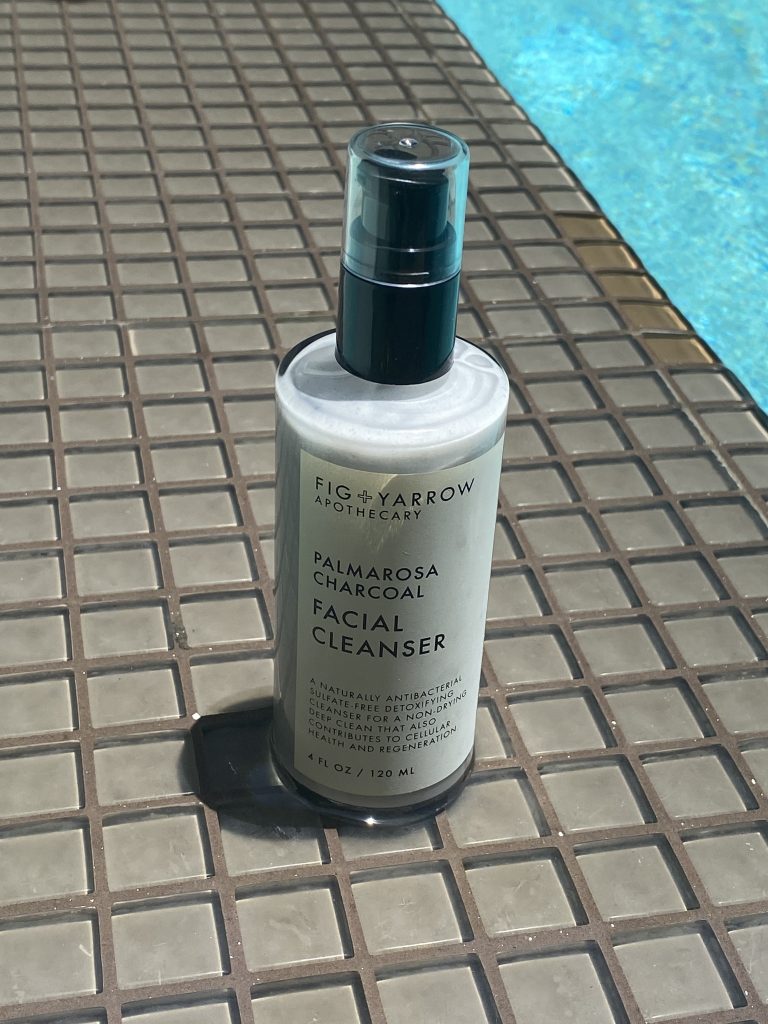 I have never used anything charcoal– not toothpaste and certainly not cleansers; therefore, I did not know what to expect from the Palmarosa Charcoal Facial Cleanser by Fig + Yarrow, but I was blown away by the results. I used it to remove my makeup and when combined with the muslin cloth, it yielded amazing results! Charcoal is naturally antibacterial, sulfate-free, and detoxifying; it is also non-drying. I really love this product and was extremely pleasantly surprised! Fig + Yarrow is also a clean beauty line. Use the code LESLEY20 for 20% off your order.
If you are looking for a clean beauty cleansing oil, then Bogavia's Nourishing Facial Cleansing Oil + Makeup Remover is the one I would recommend. It pumps out the perfect amount of oil and is made from sunflower, argan and jojoba oils which are excellent for the skin. It also contains sea kelp, calendula, and rose. If you use my discount could, you can save 10% off. Simply enter LESLEY10 at the checkout.
Versed Day Dissolve Cleansing Balm is fabulous. I was using it so often that I had to restrain myself since it is the perfect size for travel. I know that eventually I will be traveling again and this will be coming with me! When I am on the road, I wipe away the residue with the hotel's facecloth.
Last, but certainly not least is this cult classic. I have been using this Eve Lom cleanser for years (hence the humungous jar), and that speaks for itself. If you are looking for a balm with a wonderful fragrance, look no further! It cleans all traces of makeup and the Eve Lom muslin cloths are a must!