It's the middle of June, and we have been in quarantine for four months. Every time I say or write this, I am in complete disbelief. This week, phase three came into effect in Los Angeles, as restaurants and stores began to open. Our Westfield mall opened, and I ventured out to take photos in this cool skirt and top. Walking around the mall felt odd; there were not too many people, and it seemed to be stuck in a time warp. Nothing changed; the window displays were as they were back in March and most of the stores remained closed. We did not venture into any stores and just snapped these photos outdoors in some very good lighting.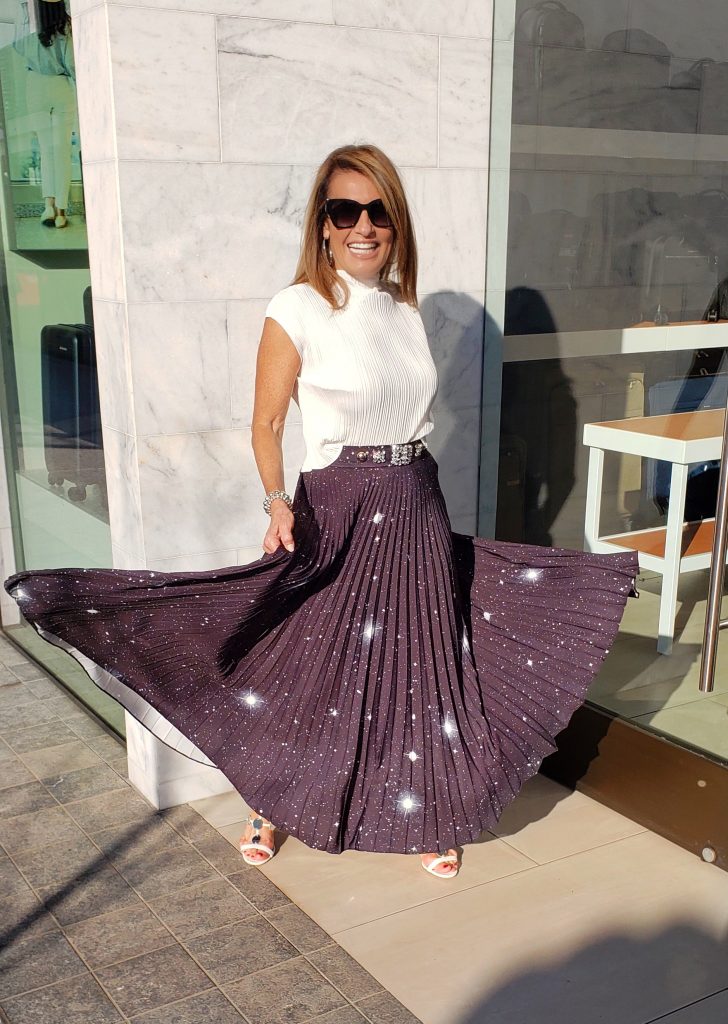 I bought this Christopher Kane Embellished Printed Maxi Skirt just before the COVID quarantine when Bloomies was having a designer sale. Luckily, it is still on sale!! I absolutely love this skirt and would even pair it with a white tee and flip flops. Its cosmic nod makes it otherworldly and completely au courant, given our current circumstances, where it often feels like we are living in the twilight zone.
This fabulous silk top by Philip Lim (the Pleated Voile Tank) is a keeper. It will go with a multitude of outfits, from conservative suits to high rise wide leg black jeans.