I cannot believe that since I began this blog, I have never added a travel section. This is particularly difficult to believe since I travel so much and so often. Therefore, I feel it is befitting that I inaugurate this section with our family's favorite destination, Lake Tahoe.
After vacationing in Lake Tahoe for a few years, Jeff and I decided to take the plunge and purchase a home here. We wanted a place where we could travel by car and yet still feel far from the topography and weather of Los Angeles. We were also looking for a destination that could be enjoyed all year long, and provide activities in which we could partake in every season. Lake Tahoe seemed to be the perfect spot since it fulfilled those requisites perfectly.
This week with the "stay at home" policy still in place, we drove the eight hours to Tahoe, with only two bathroom stops (or should I say nature pees). As much as I was dreading the long ride, it actually passed relatively quickly and painlessly. Before I knew it, I was driving down the winding road that provides spectacular views of the lake and mountains, all the way to our home in Zephyr Cove on the Southside of the Lake in Nevada. The lake is so large that it spans two states, California and Nevada. We decided to stay for a full week since everyone is currently working from home. We arrived on Friday and our kids pulled up on Saturday. We began the Memorial Day Weekend with a hike in Kingsbury Grade that provided marvelous views of the lake and surrounding snow-capped mountains.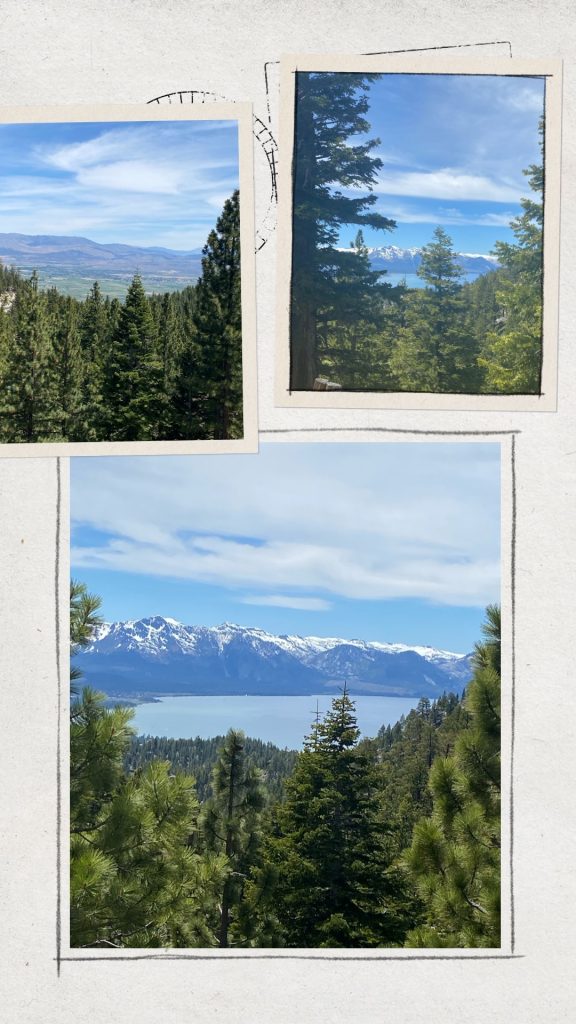 The climb was challenging but wonderful, and the rewards were the views like the ones pictured above and below.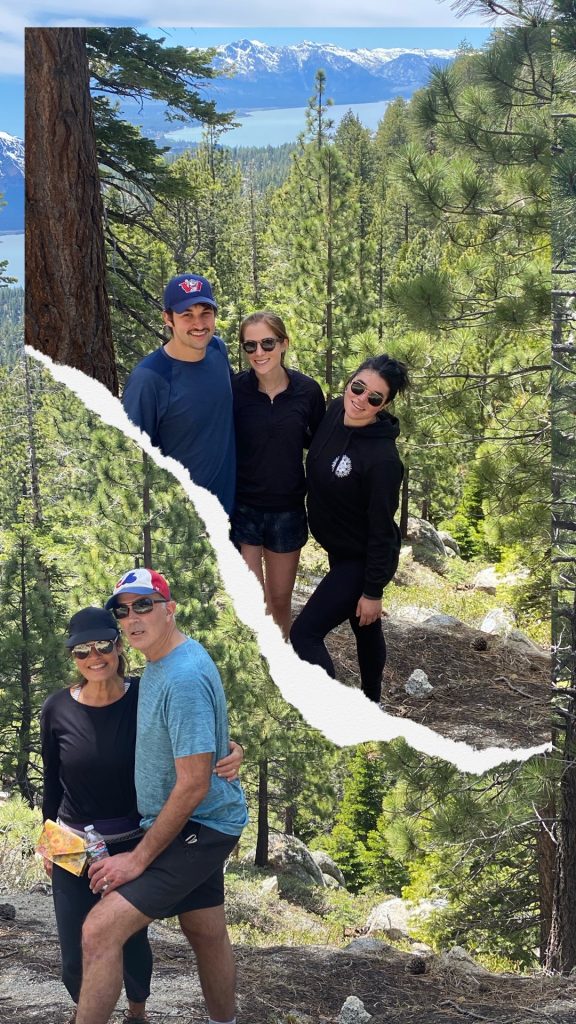 The next day we rented a boat. There is nothing like being on the open lake heading for Emerald Bay, where the water resembles its namesake. Lake Tahoe is an alpine lake, meaning that it is very deep and very cold. The beauty of Emerald Bay is that parts are shallow and the water is warmer since it is in an alcove.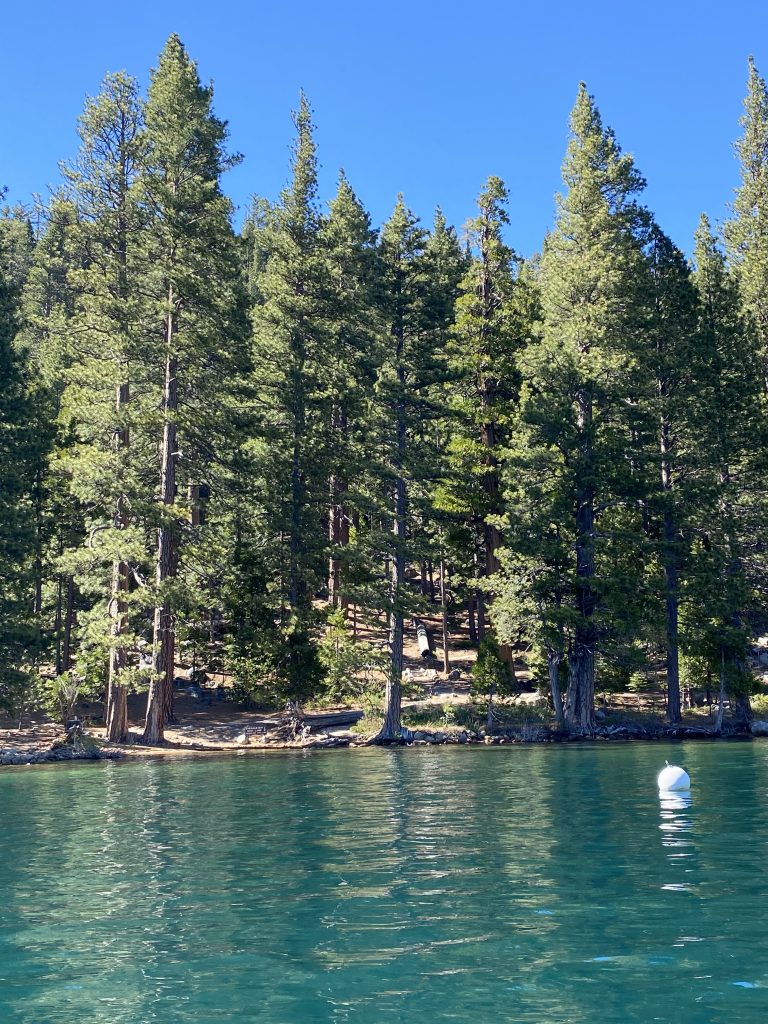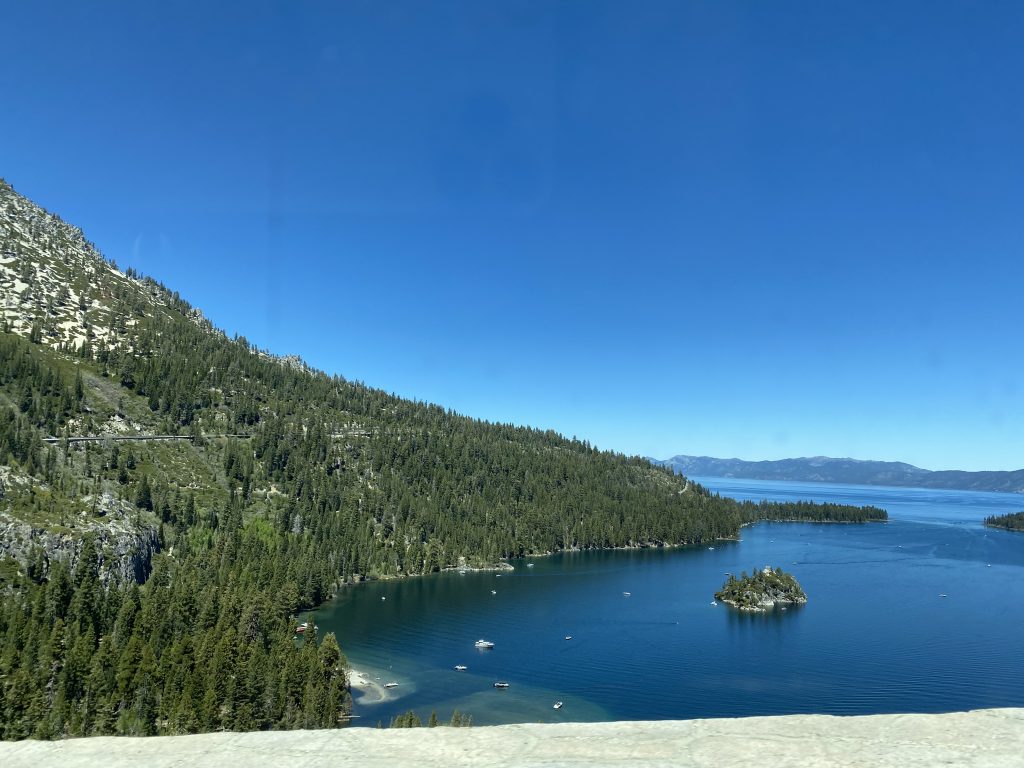 We anchored in the bay and enjoyed lunch. We were extremely fortunate that the weather was warm and sunny that day, and it continued for the remainder of the week.
The next day was Jeff's birthday, and since Lake Tahoe is Jeff's "happy place," he was a very contented Birthday Boy! He took a walk in the forest adjacent to our home, ate cake, and won at Trivial Pursuit. It was a close game, but he defeated us, as he always does!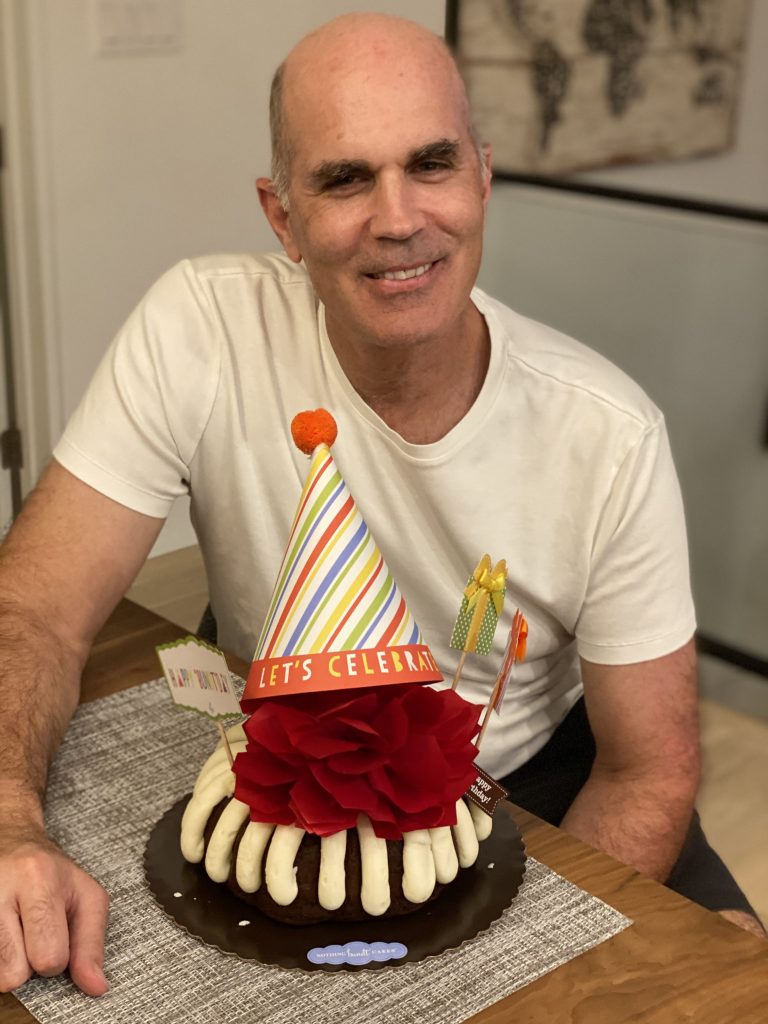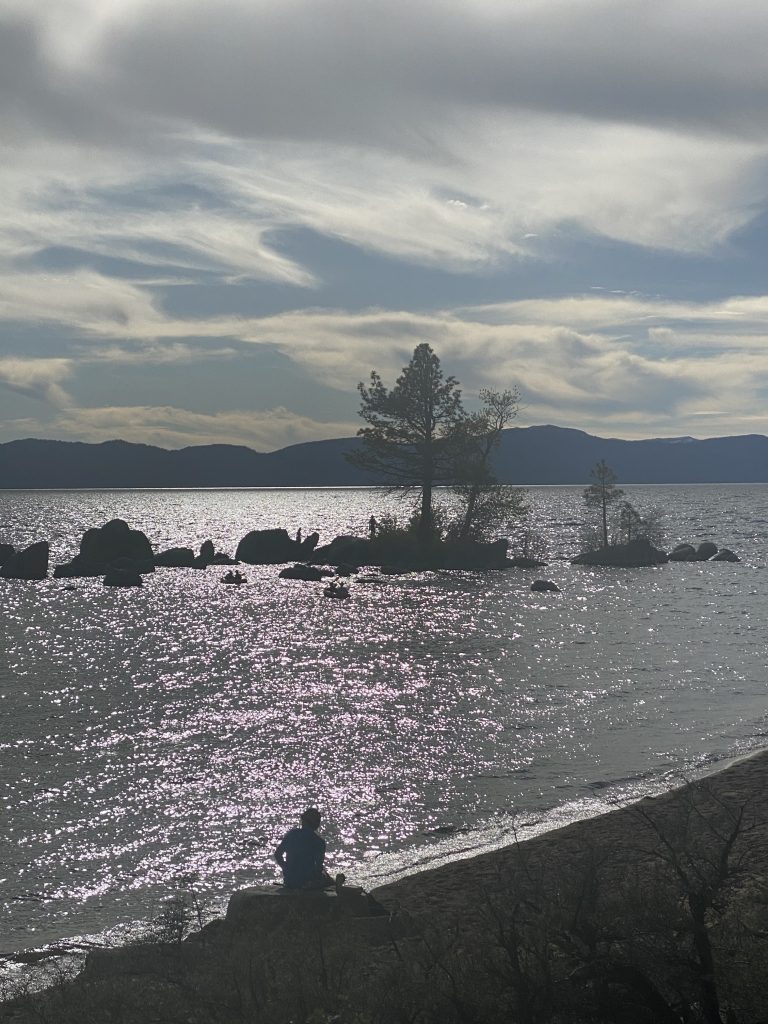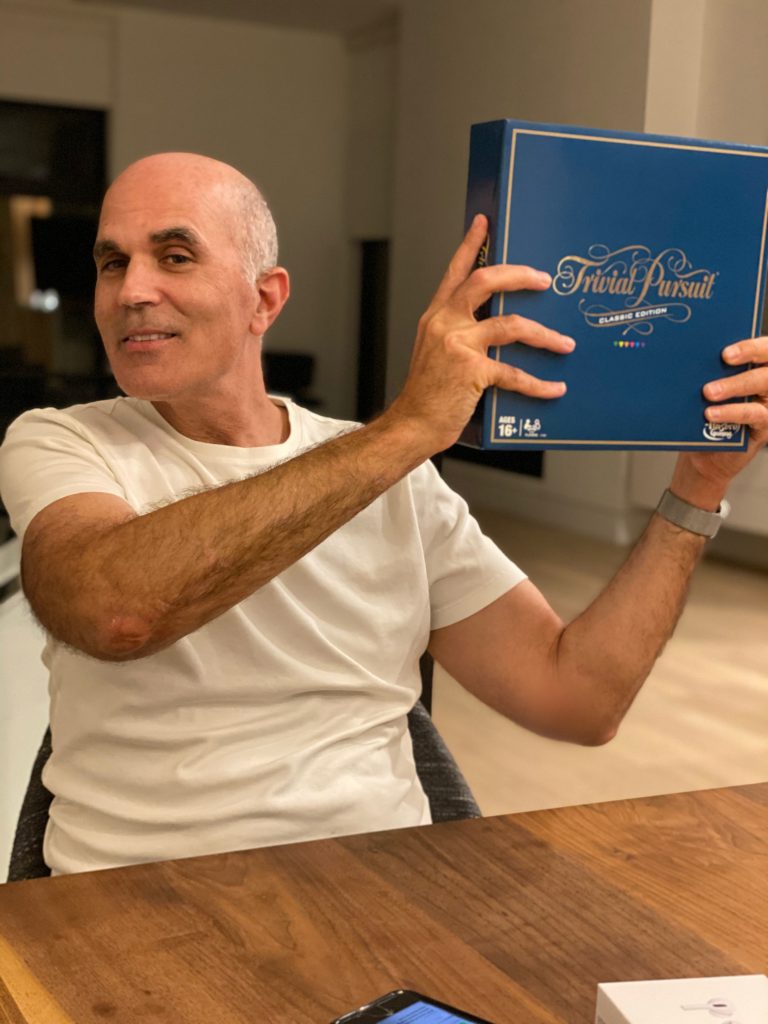 Kayaking is another sport we love, and when the lake is calm, we haul the boats down to the beach and launch them for a fabulously challenging ride with more breathtaking views.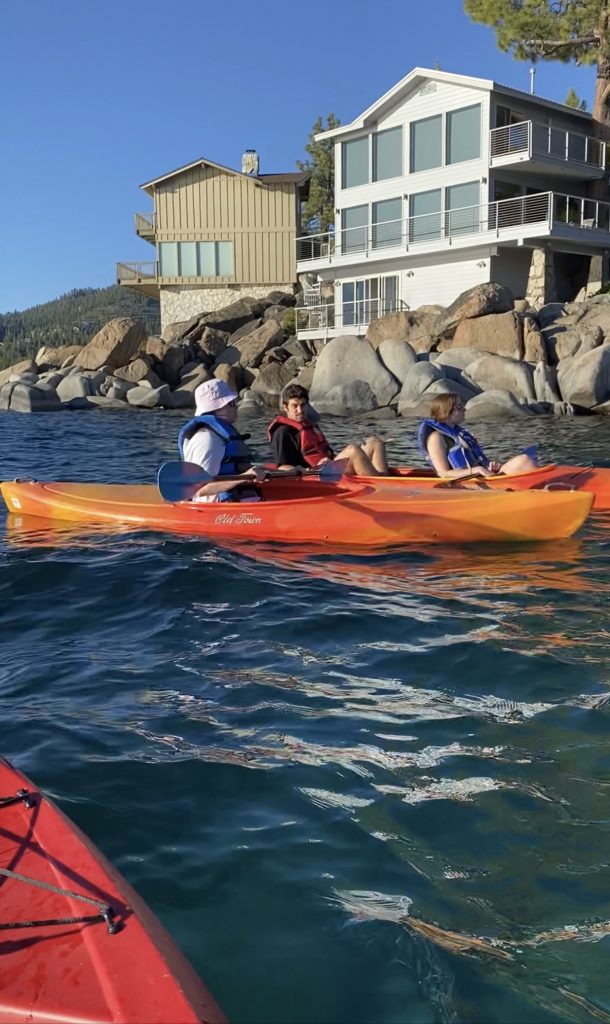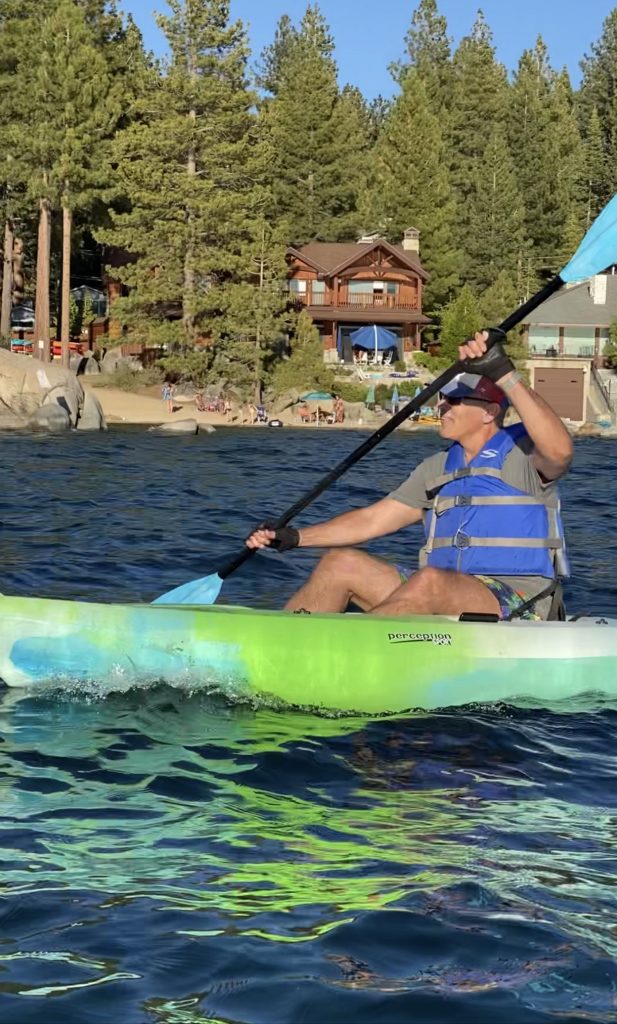 Since beginning this blog, I am always in search of great backdrops for fashion posts and Lake Tahoe never disappoints, as witnessed here and here and here.
There will always be more additional information to come, so stay tuned!