With Mother's Day around the corner, here are some fabulous gift ideas!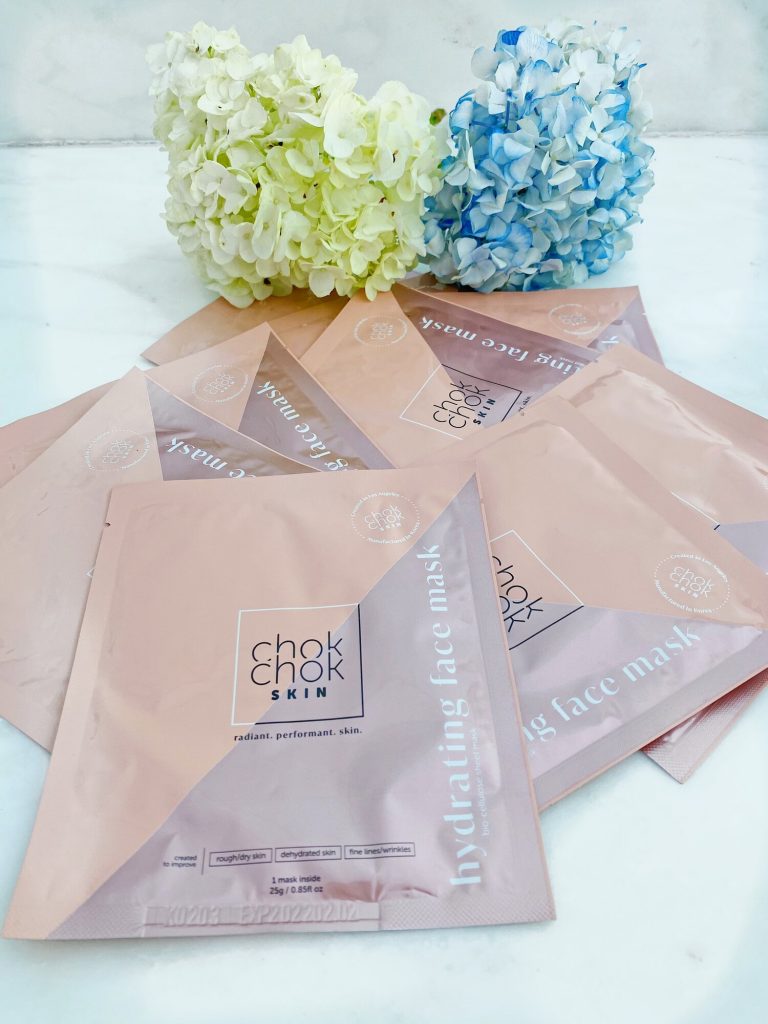 Dewy glowy skin is what Chok Chok means in Korean, and that is exactly how your skin will look after using this mask! Creator Clara Lee is now offering 40% off these sheet masks and these proceeds will go towards sheet masks for health care workers. That's what I call a Mother's Day gift that keeps on giving!
Enter Lesley40 at the checkout.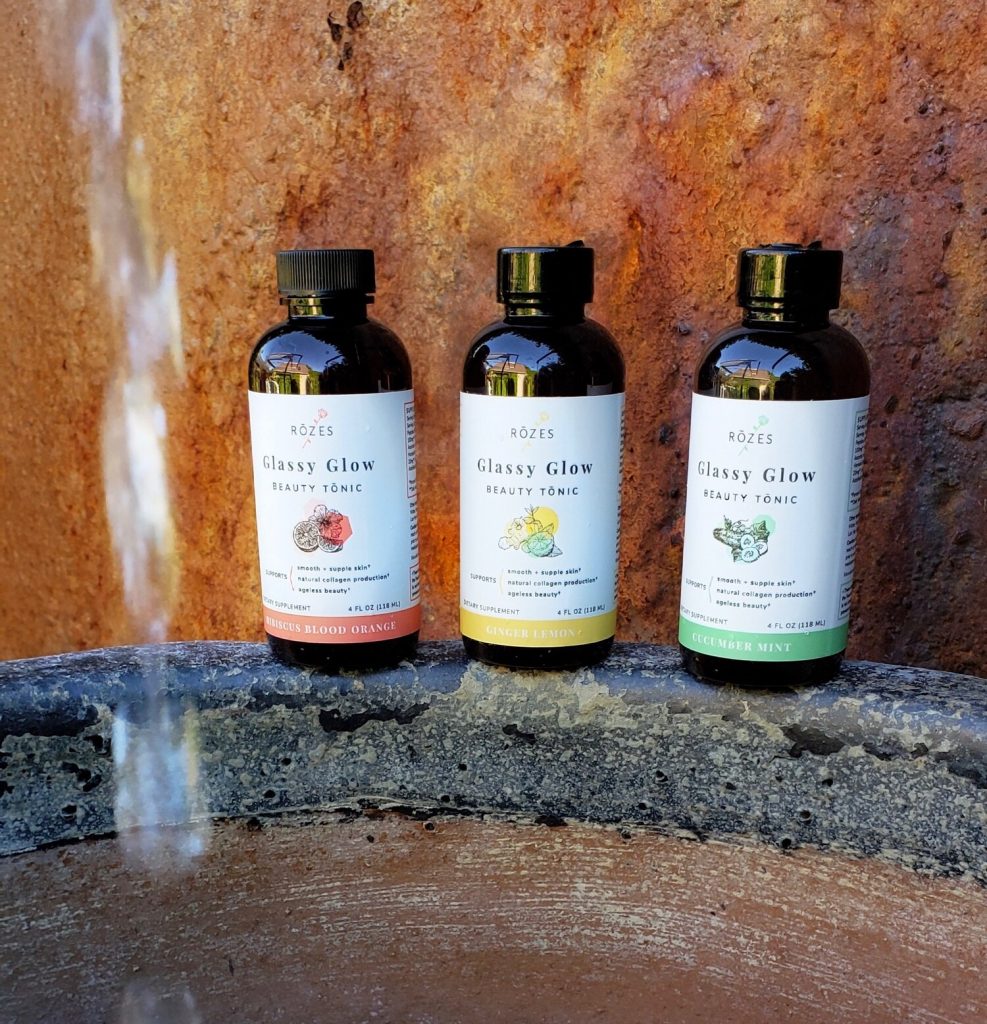 Beauty is skin deep and that is why these beauty tonics from Rozes Beauty work from the inside out to nourish your skin with natural and result–driven ingredients such as Marine Collagen Vitamin C, Horsetail, Roses, and Goggi Berry, to name but a few. Delicious and refreshing, these tonics come in three flavors: Ginger Lemon, Hibiscus Blood Orange, and Cucumber Mint. Beautifully packaged, this would make a great gift for any special mom in your life.
Use code LESLEY25 at check out to save 25% off your order.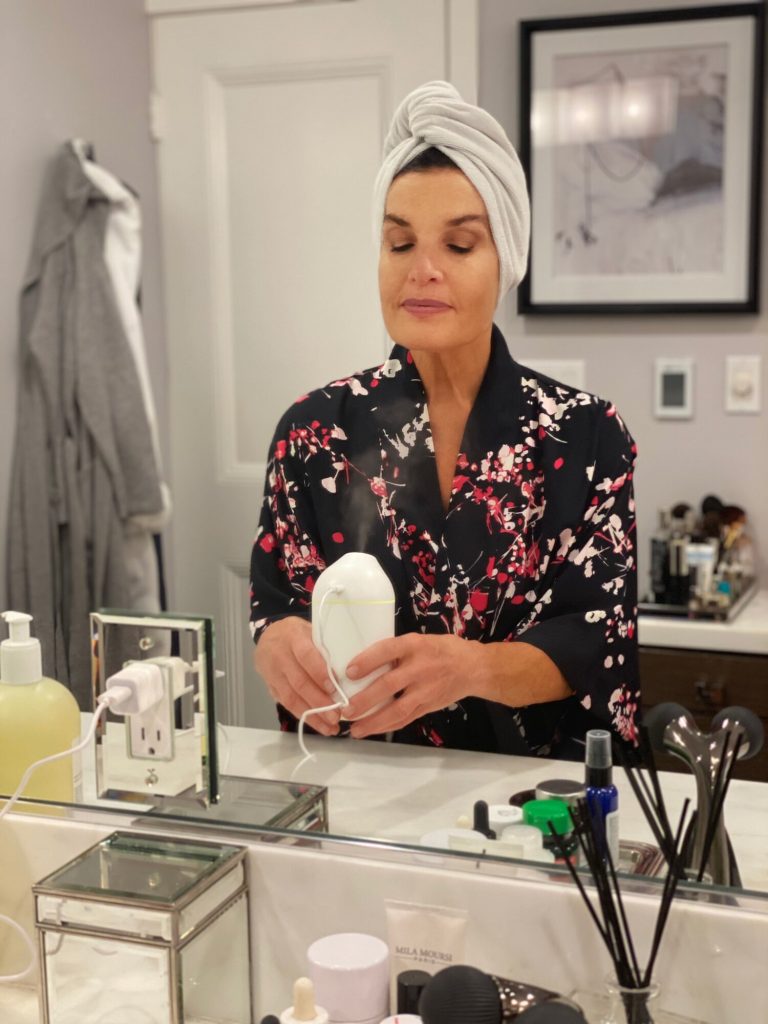 3. Hey Dewy Portable Facial Humidifier
This portable facial humidifier is the best way to hydrate your skin and your environment. Use it at your desk, as part of your morning and evening skincare routine, or if you're a singer like me, to keep your vocal cords lubricated! Easy, lightweight, and even has a nightlight for use at the bedside. This makes a wonderful gift!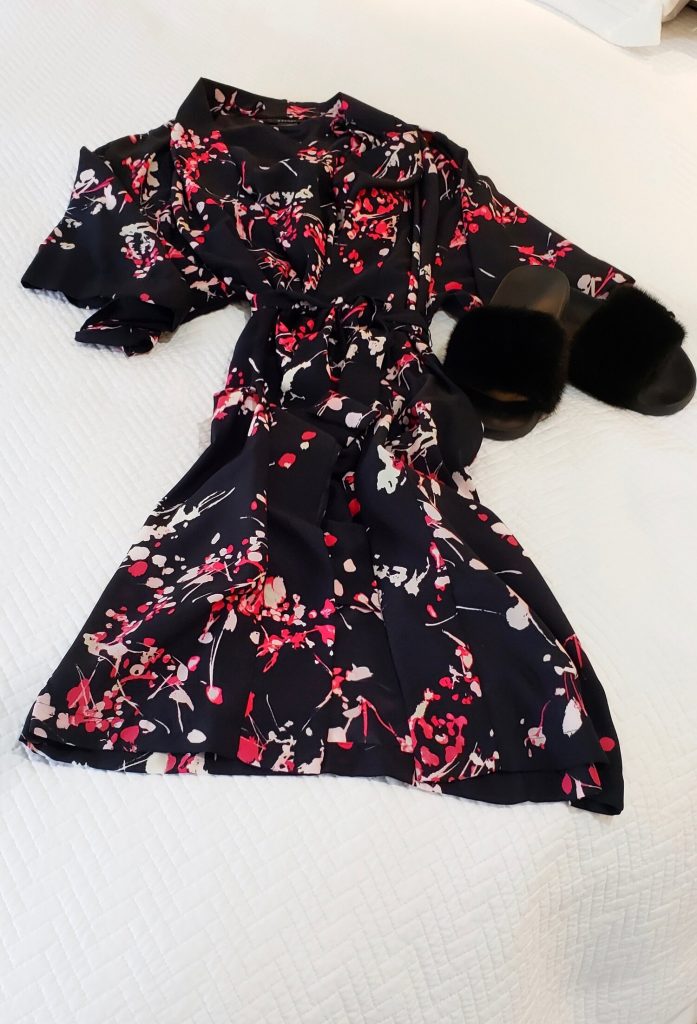 Who doesn't love a beautiful matching robe and nightgown? It's the classic Mother's Day gift and for a very good reason… it's beautiful, chic, and comfortable.
I am obsessed with Elizabeth Reid socks! They are super chic, fun, and oh so comfortable. Made from the softest yarns sourced in Italy, these socks will be a show stopper gift for their originality alone. I am stocking up on these special socks to give as gifts all year long, but for now, I am suggesting that you peruse her website to find the perfect ones to give to a special mom! Stay tuned for an entire post on Elizabeth Reid and her fabulous sock collection.
Use code LESLEYLOVES15 to receive 15% off your order!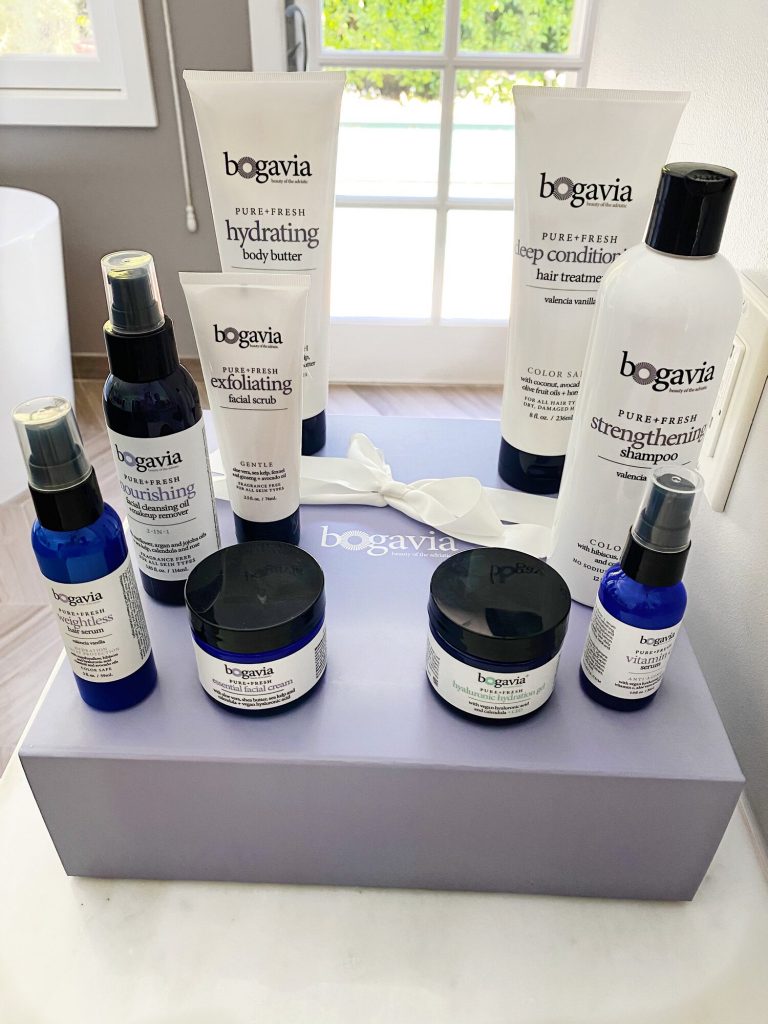 I just received two boxes of goodies from Bogavia, an all–natural beauty line that I have already been using and loving! From their haircare products to serums and body butter, this would make a wonderful gift and the packaging is outstanding. I would suggest that you create a gift box from the items on their website; you can't go wrong!
7. Parker Thatch Mimi Camo Tote – Love
How fabulous is this tote by Parker Thatch? I recently came across this fabulous fashion line and am now a huge fan! From personalized handbags to cool accessories, this husband and wife team have captured the magic formula for every woman's IT bag and accessories! Whether you are looking for a whimsy tote or a classic shoulder bag, you are sure to find it here… and what a special Mother's Day gift it will make, because it can be personalized!
These are my new favorite workout legging for a whole host of reasons! First, and most important, is that these leggings hold you in and flatter your tummy like no other leggings I have ever worn. They stay put throughout your workout, and they are cute enough to wear all over town. I am now a huge fan. They are made in England but ship out quickly as they have warehouses in the US. This is a great gift and one that you should consider gifting to yourself since they are having a huge sale right now!
Enter sbelesley20 at the checkout.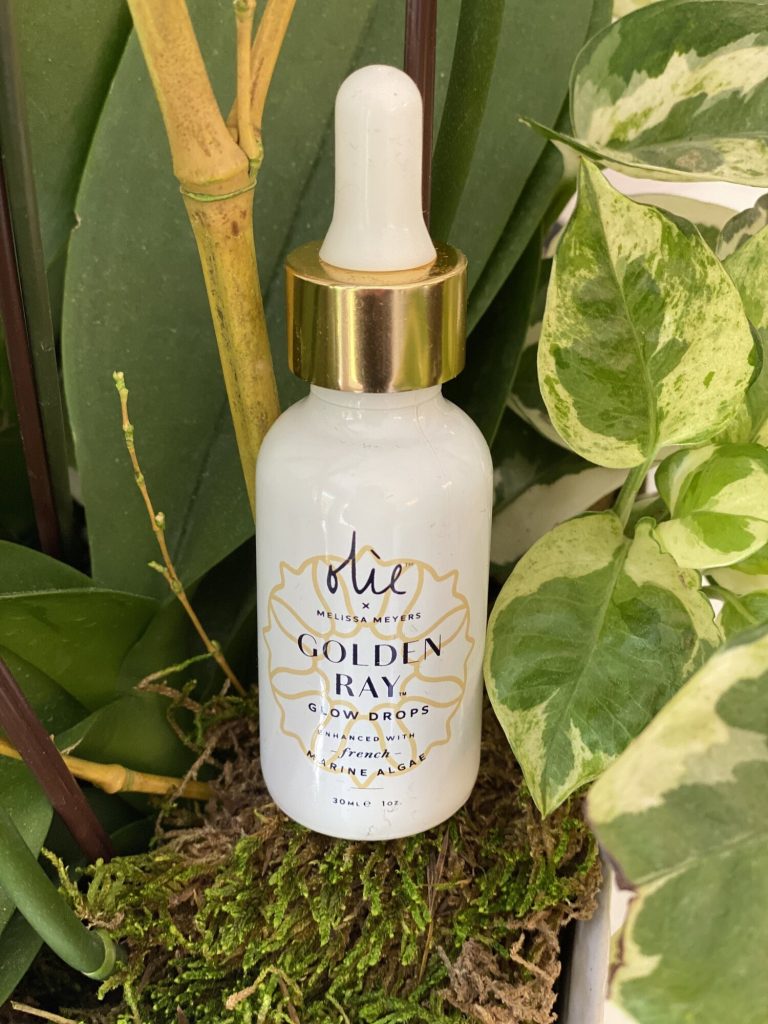 9. Olie x Melissa Meyers Golden Ray Glow Drops
As you well know by now, I am addicted to these Olie X Melissa Meyers Golden Ray Glow Drops. I devoted an entire post to them because I am such an avid and loyal fan. For Mother's Day, they are offering a limited edition gift set of a full-sized bottle of Golden Ray Glow Drops, travel minis, and a complimentary cosmetic bag. If you haven't already tried these transformative drops, I suggest this as the perfect time!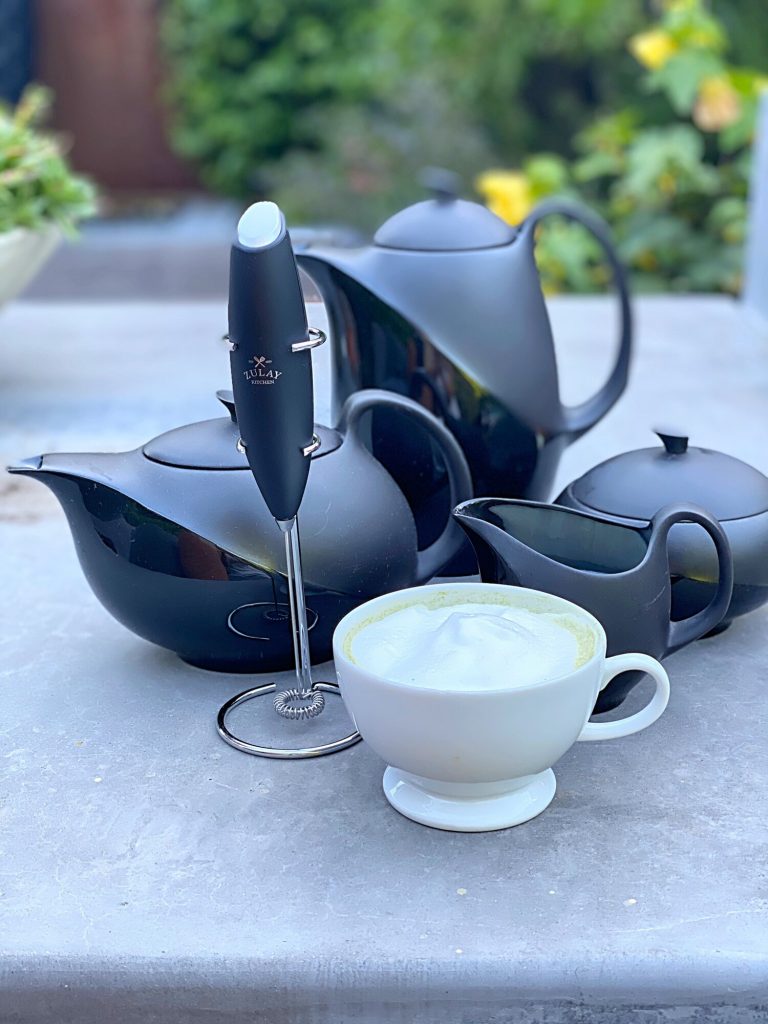 10. Zulay Milk Boss Handheld Frother
This is one ingenious gift! What could be better than making your own cappuccino or matcha latte in the convenience of your own kitchen? For these days of quarantine, this is a real godsend! Not only does it froth milk, but it aerates eggs for a perfect scramble or omelet!
Soft and comfortable with great support, this bra top is perfect all on its own or under a cute tank top. Perfect for yoga or pilates, this top comes in several colors and a couple of these would make any mom say, "namaste!"