Looking for an easy and delicious alternative to the chocolate chip cookie and brownie, look no further. I have tried many a "blondie" recipes, and this one leaves them all in the dust!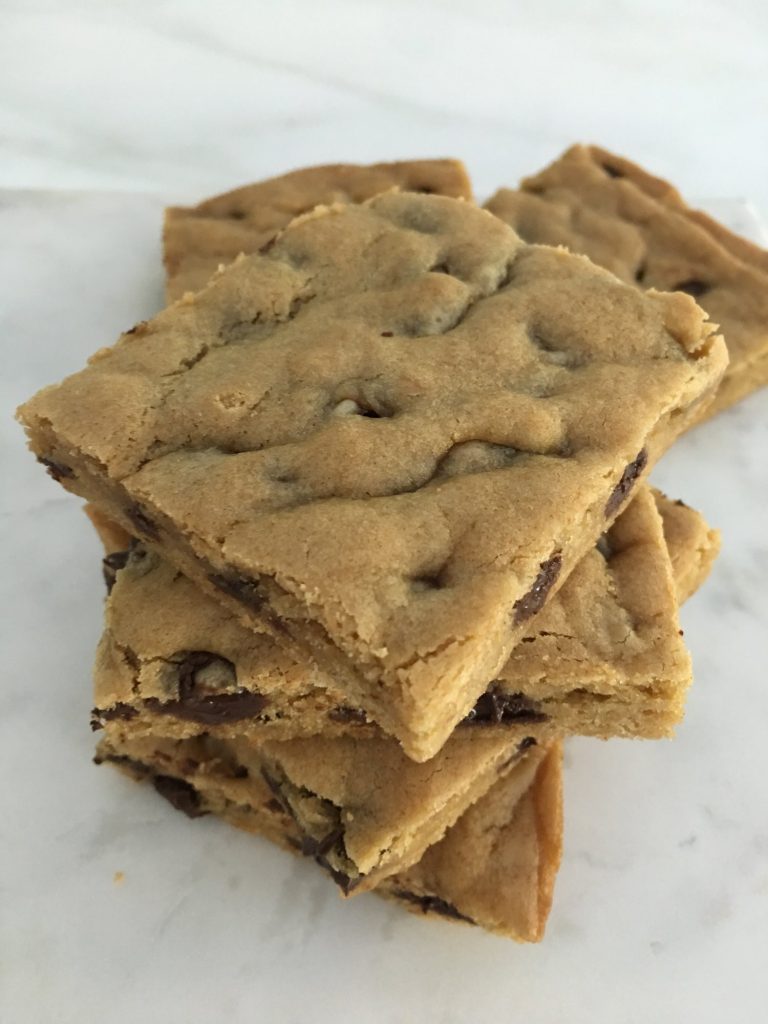 Ingredients:
1 cup of all-purpose flour
1 teaspoon of baking powder
1/4 teaspoon of fine sea salt
1/2 cup, 1 stick, of unsalted butter or margarine
1 cup of firmly packed brown sugar
1 large egg
1 teaspoon of pure vanilla extract
1/4 cup of semi-sweet chocolate chips
other add-in options: walnuts, pecans, coconut or heath bits
Directions:
Preheat the oven to 350 degrees. Line a 9×9 inch baking pan with parchment paper and lightly grease then set aside.
In a medium bowl, whisk the flour, baking powder and sea salt. Set aside.
Place the butter or margarine into a large pot over low heat. Gently melt it. Remove from heat and, using a wooden spoon, mix in the light brown sugar and stir until mixed well and the sugar is melted. Cool for 5 minutes.
Quickly whisk in the egg. Add the vanilla and whisk again. With the wooden spoon, slowly add the flour mixture, stirring to incorporate. Mix the chocolate chips or any other add-ins such as nuts, heath bits or coconut.
Scrape the batter into the prepared pan, using a small spatula to smooth it evenly into the corners. Level the top. Bake for 25-30 minutes.
Cool completely before cutting into bars. Don't over bake or the blondies will lose their signature chewiness!