I got this blazer way back in the summer when we shot the Bloomingdales promo video in New York, details on the video to be revealed soon! Getting back to this blazer… I had never heard of this designer before but I am completely obsessed with her now. Hellessy was created by Sylvie Millstein in 2012. This designer is of French-Japanese heritage, Parisian born and has worked as a senior merchant for such prestigious fashion houses such as Chanel, Givenchy, Harrods in Europe and Japan. Her clothes are amazing and I am an enormous fan. I would classify this look as fashion-forward with its utter charm and detail. I think you could easily recreate this look by taking a blazer that you own, but are tired of, and shortening the sleeves. Any tailor will shorten the sleeves of a blazer, and if you are really out to achieve this look, simply take an old white blouse and ask the tailor to sew in the bottom half of each sleeve; you will have a Hellessy blazer look alike but at a DIY cost!
Layering jewelry is my favorite look, especially when it comes to beautiful stand out necklaces such as these. You can get a closer look at them below. Layering is a very popular way to style fine jewelry, and works well, especially if you are like me and cannot decide on in one specific necklace!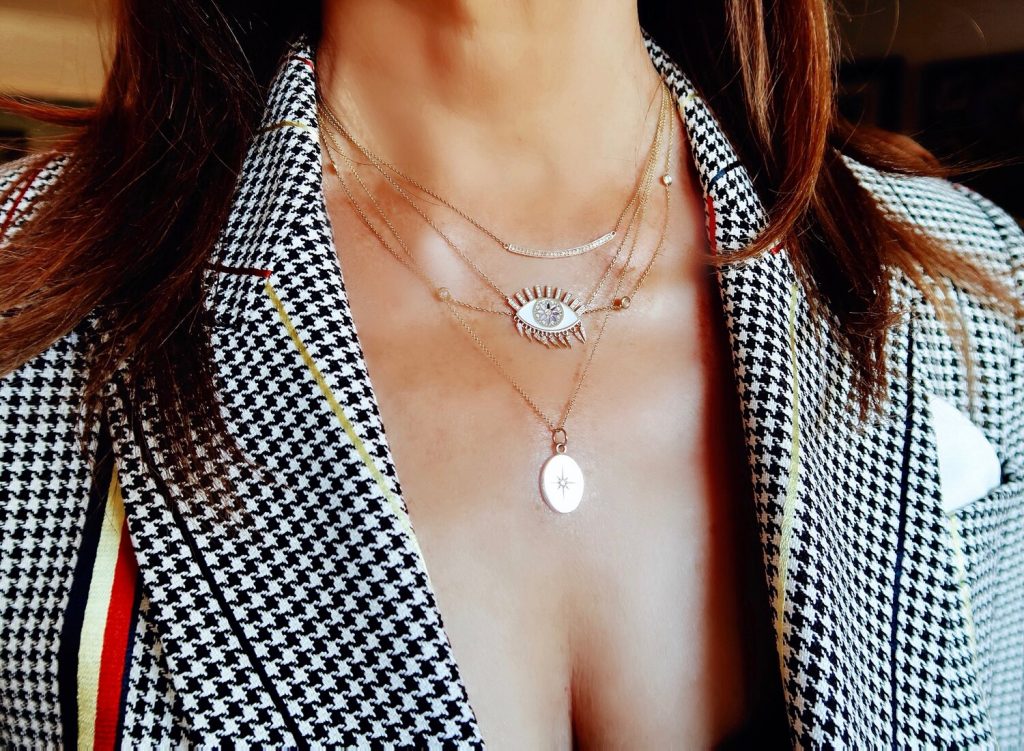 This Dior Saddle Bag with its unique shape has been one of those bags that will be in my closet forever! It's a classic design.