Are you a Glow Girl? I know that I am. And after you read my interview with Melissa Meyers, author of the popular blog, "The Glow Girl," I guarantee that you will be as well.
I met Melissa a year and a half ago at a Fierce Con weekend dedicated to women of a certain age. We hit it off immediately and became fast friends. We support each other's endeavors and our husbands are now friends as well. Melissa is one of those women who is comfortable in her skin. Smart, beautiful, confident, talented and driven… all these words that come to my mind when describing her. Born on Long Island New York, Melissa, 54, has a background in both journalism and finance. She graduated from Syracuse University with a major in Marketing and a minor in Communications and used her educational background for ten years as an Associate Director of Marketing at Bear Sterns.
While Melissa has had many incarnations, from NBC spokesperson to Red Carpet interviews and front row seats at Fashion Week, she began her career as an influencer long before it was a thing. She was known as the "go-to" girl for many of her friends, and it was actually her husband, Investment Banker, Michael Meyers, who suggested that she launch a business… and "Ask Melissa" was born. A series of events led her to curate a page of her "favorites," which she churned out and into a viable business called "The Page Daily," where she was the CEO, managing twelve employees and twenty-eight interns. This led to segments on NBC's "The Today Show," and features in People Magazine, among countless others; before she knew it, Melissa was everyone's "go-to girl."
Then in 2013 for lifestyle reasons, Melissa, her husband, Michael and their two children, Rachel and Alex, headed west to Los Angeles; and they have never looked back. Being fearless is one of Melissa's best attributes. It has led her from her native New York to Los Angeles, and she has reinvented herself. While in Los Angeles, Melissa began exploring its hot spots, one of which was Melrose Place. It was there that she observed millennials being photographed by their boyfriends for blogs and social media. This sparked the idea for her to create her own blog and Instagram handle, @MelissaMeyers. From there she created her Glow Girl brand with the tagline "how to look and feel 10 years younger." She claims that this infuses everything about which she writes. Her goal is to help women look and feel better in order to be the best versions of themselves.
The creation of her brand, The Glow Girl, allows Melissa the freedom to collaborate with other talented people and companies. She and jewelry designer, Looma, created The Glow Girl necklace, which I received as a birthday gift from Melissa, and I wear almost daily.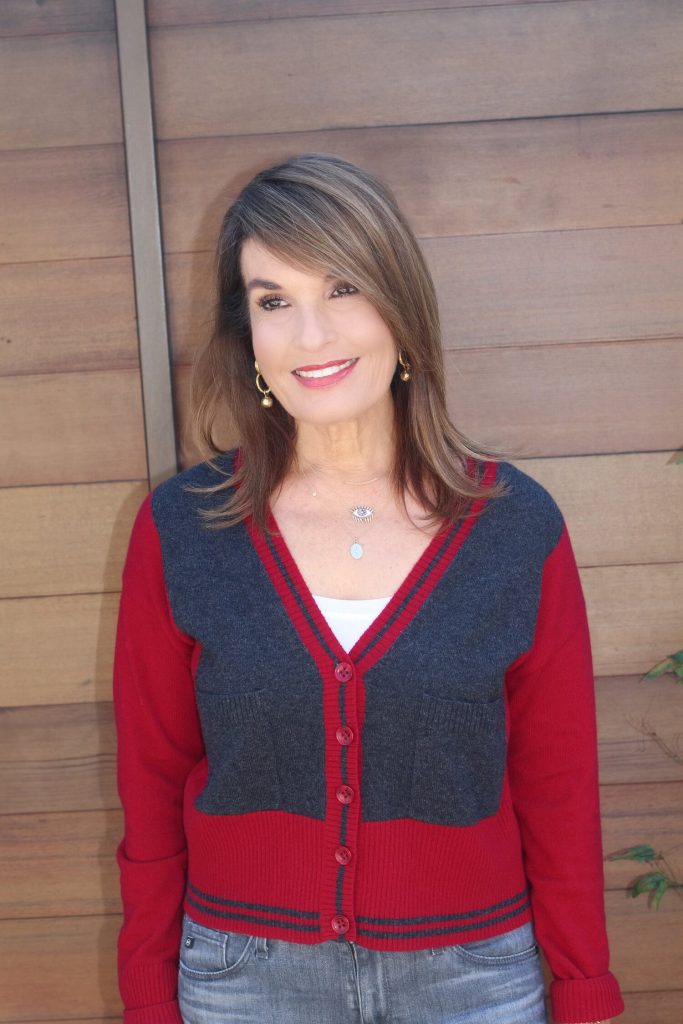 Ever the businesswoman, Melissa has collaborated with many brands, but perhaps her most successful partnership to date is the one with Linda Thompson of Olie Organics Face Oils. I am a huge fan of this brand of face oil, having been introduced to it a year ago by Melissa. All organic with no parabens, fillers or synthetics, you feel its goodness after the first drops are applied to your skin, and the fragrance is absolutely divine! You have probably seen me applying it in my Instagram stories, with a crying emoji when I am about to use the last drop in the bottle… it's that good!
Melissa was a long time fan of Olie Organics Face Oils, and she approached Linda about collaborating on a face oil and naming it "Rose Glow Drops." It was infused with a blend of camelia, rosehip, carrot seed and pomegranate oil and was featured on The Today Show. I loved this face oil and thought it couldn't be improved upon. That is until the two women created their newest version of the oil, "Golden Ray Glow Drops," which I am assuming was inspired by Melissa's having become a California girl. I am equally, if not more obsessed, with this face oil.
The powerful transformative ingredient is french marine algae, which is clinically proven to increase collagen production up to +17.2% after continued daily use. French marine algae strengthens the skin while hydrating and restoring its natural suppleness. I warm the oil in my hands and press it into my skin. I then use a face roller to massage it into the skin for deeper penetration and better results. I do this every morning and evening, and sometimes throughout the day depending on how my face looks and feels and whether or not I am traveling.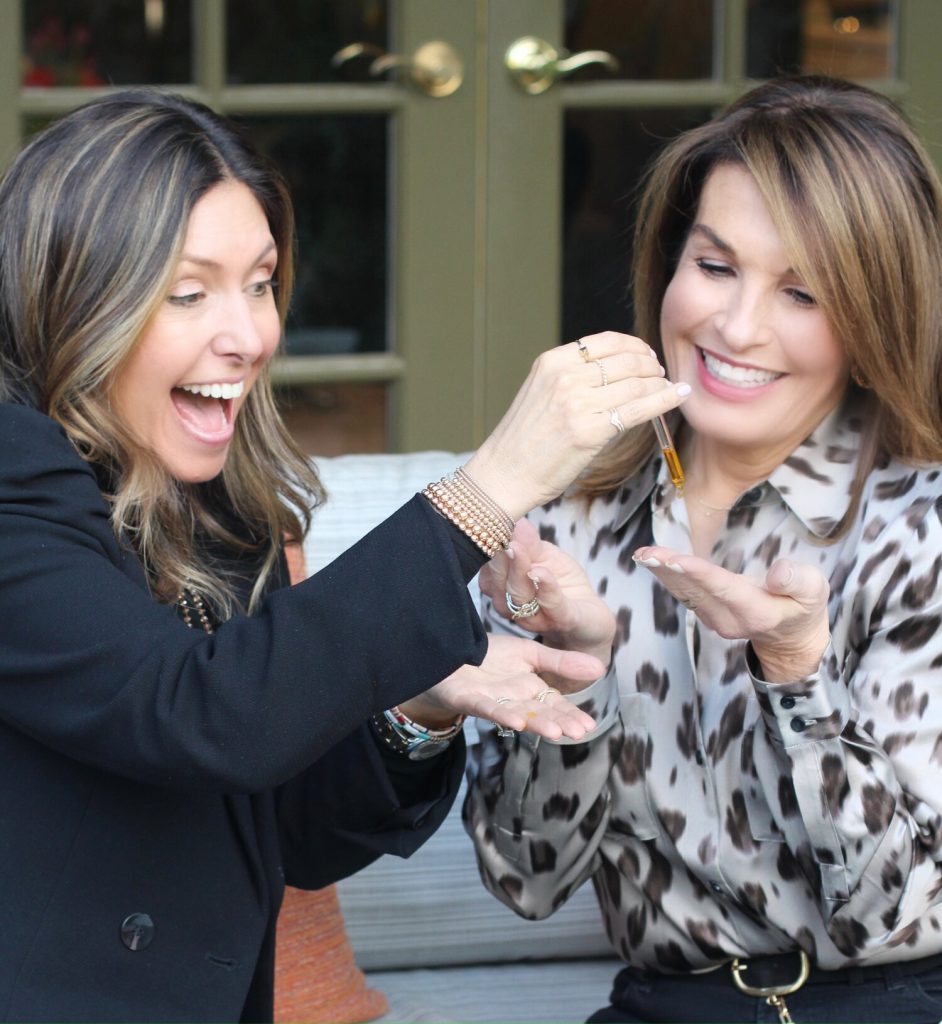 Melissa knows about the powers of giving back and being philanthropic. As a Jewish girl growing up on Long Island, Melissa was always very Zionistic, having spent summers in Israel as a teen and young adult, and furthering her Jewish commitment as an active member of the UJA Federation in New York. Melissa Meyers and Olie Organics give back in many ways. Five dollars of all sales of their Rose Glow Drops went to Project Angel Food. Last weekend, as a response to the devastating fires in Australia, the two decided to donate 100% of the sales of The Golden Ray Drops for a forty-eight-hour period last Sunday to the Australian Red Cross. Plans are currently in the works about donating a portion for Golden Ray Drops sales to an organization that cleans up the ocean. Stay tuned for more about that.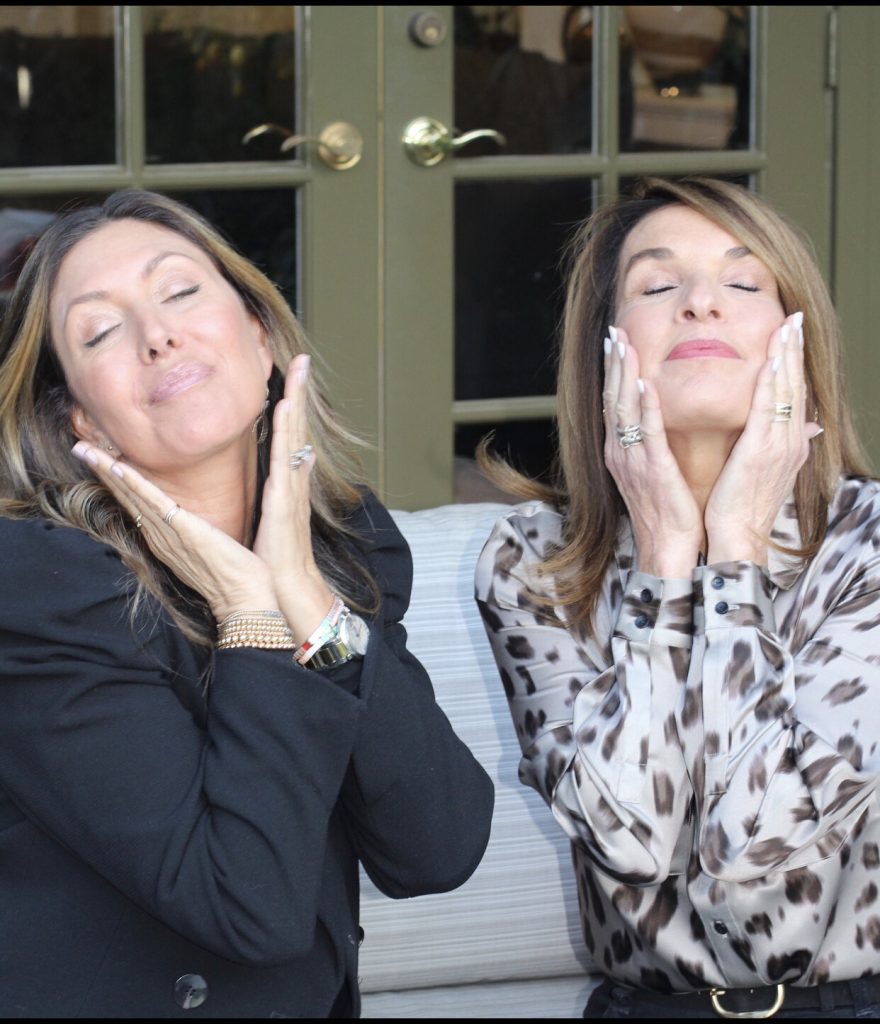 Melissa has become a treasured friend and my go-to person for ways to improve upon my role as an influencer, so that I can continue to bring you the best of the best and ensure that you are living as the best version of yourself. I have always surrounded myself with people who are at the top of their game, ones who are kind and generous with their time and resources. They inspire me to be the best version of myself. Melissa is that kind of woman. She is living her best life and doing it "fabulesley."