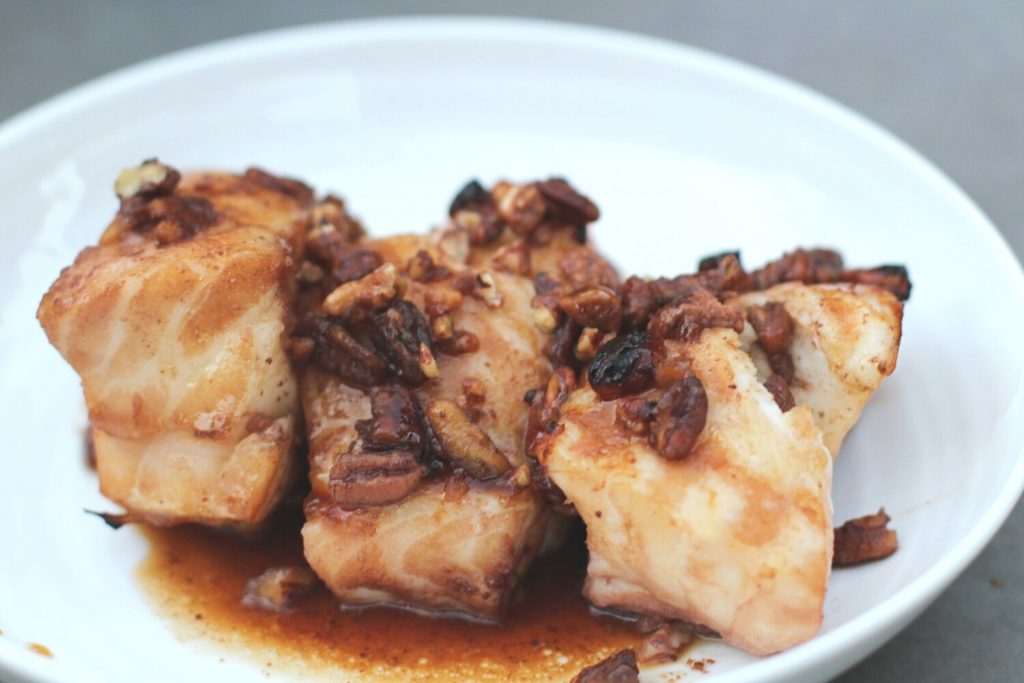 Stop the presses! This is hands-down the easiest and most delicious fish recipe I have tasted and cooked! If you are looking for a fish recipe, look no further. This one is a winner!
Ingredients:
Chilean sea bass fillets, about 3 pounds
1/2 cup candied pecans, chopped
1/2 cup low sodium soy sauce
1/4 cup honey
1/4 cup light brown sugar
2 tablespoons olive oil
Additional candied pecans for garnish
Directions:
Preheat oven to 350 ° F.
Spray a 9 x 13-inch pan with non-stick cooking spray. Rinse the sea bass and pat dry. Place in prepared pan. In a bowl, mix together pecans, soy sauce, honey, brown sugar and olive oil. Spoon over sea bass, bake, uncovered, at 350° for 20-25 minutes. Garnish with a few whole candied pecans. Serve immediately.