Have you ever tried wearing some of your favorite knit sleeveless tops as a vest? Don't worry, neither have I. That is until I saw it displayed like this at one of my favorite hunts, "Yellow Dog", which is located at the top of Beverly Glen and Mulholland Drive in the Glen Center. I have known the gals who own and run the shop for many many years. Venetta, whom I have written about before, had displayed the blouse and top just like this. I, along with owner Bettie Goldie, though it was so original and clever that we both remarked, "why didn't I think of that!" I love the little flowers printed on this blouse… they are so French. These black jeans are by L'Agence and this may become my newest favorite brand.
Let's move onto my Hermes belt. I believe in investment pieces, and this belt definitely falls into that category. I waited for a very long time until I took the plunge and I have truly never looked back. It adds panache to any outfit, be it one that is dressy or casual. It is timeless, classic and worth every penny. I am not the only one who realizes its value. A few years ago, I accidentally left it behind after exiting the security checkpoint at the Toronto airport. When I realized it, after already reaching the gate for our flight to LA, I panicked and the look on my face prompted the Air Canada Flight attendant to ask if I was alright. After telling her my sob story, she bolted down the long corridor and returned with my belt! Yes, Canadians are nice… and if you have to lose something valuable, have it be in Canada! I have never been so grateful to a stranger as I was to this incredible woman, who like me, realized that it was worth the investment!
Equipment Blouse, John and Jenn Top Worn As a Vest, Hermes Belt, L'Agence Jeans, Proenza Schouler Heels, Nancy Gonzales Handbag, Chanel Shades.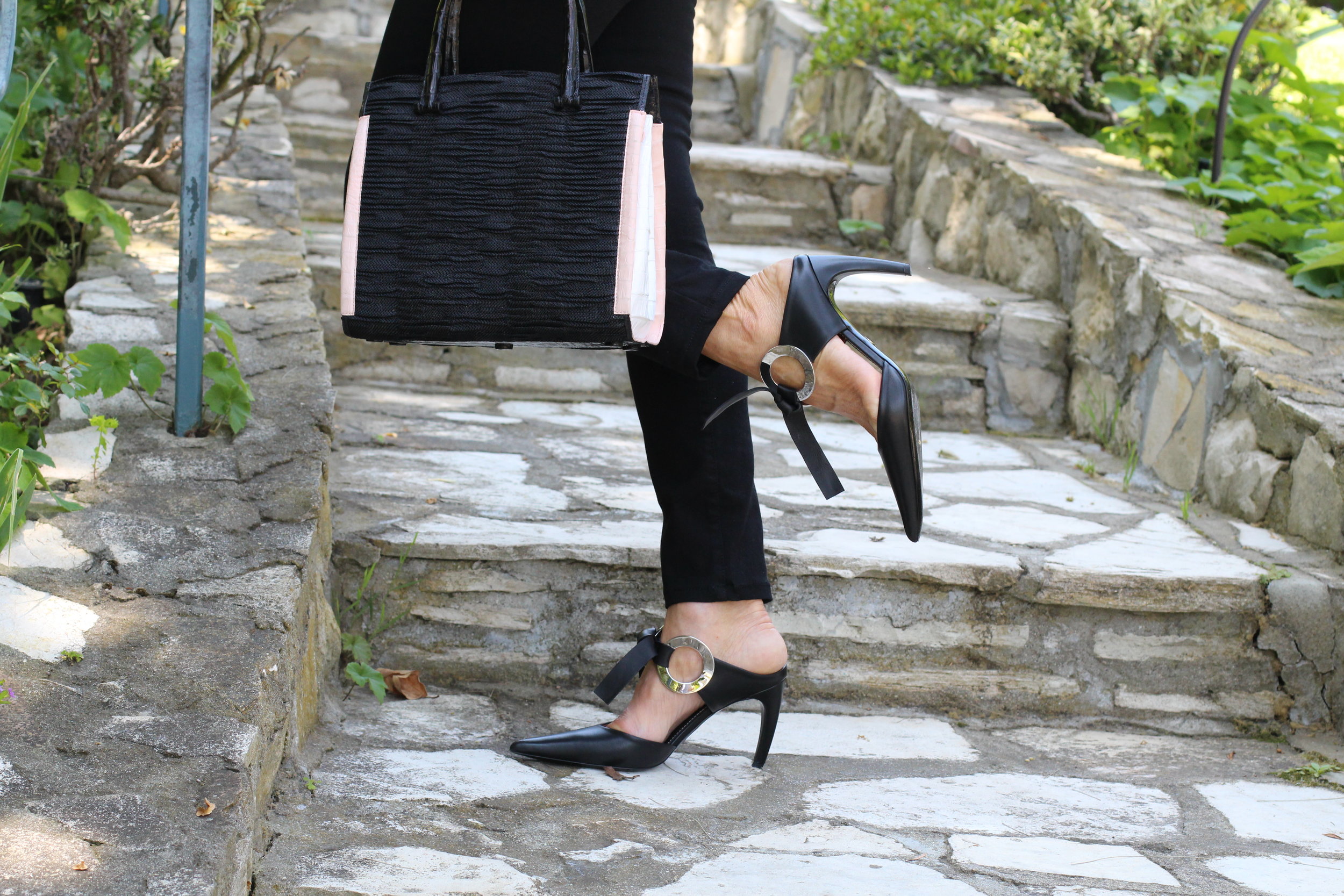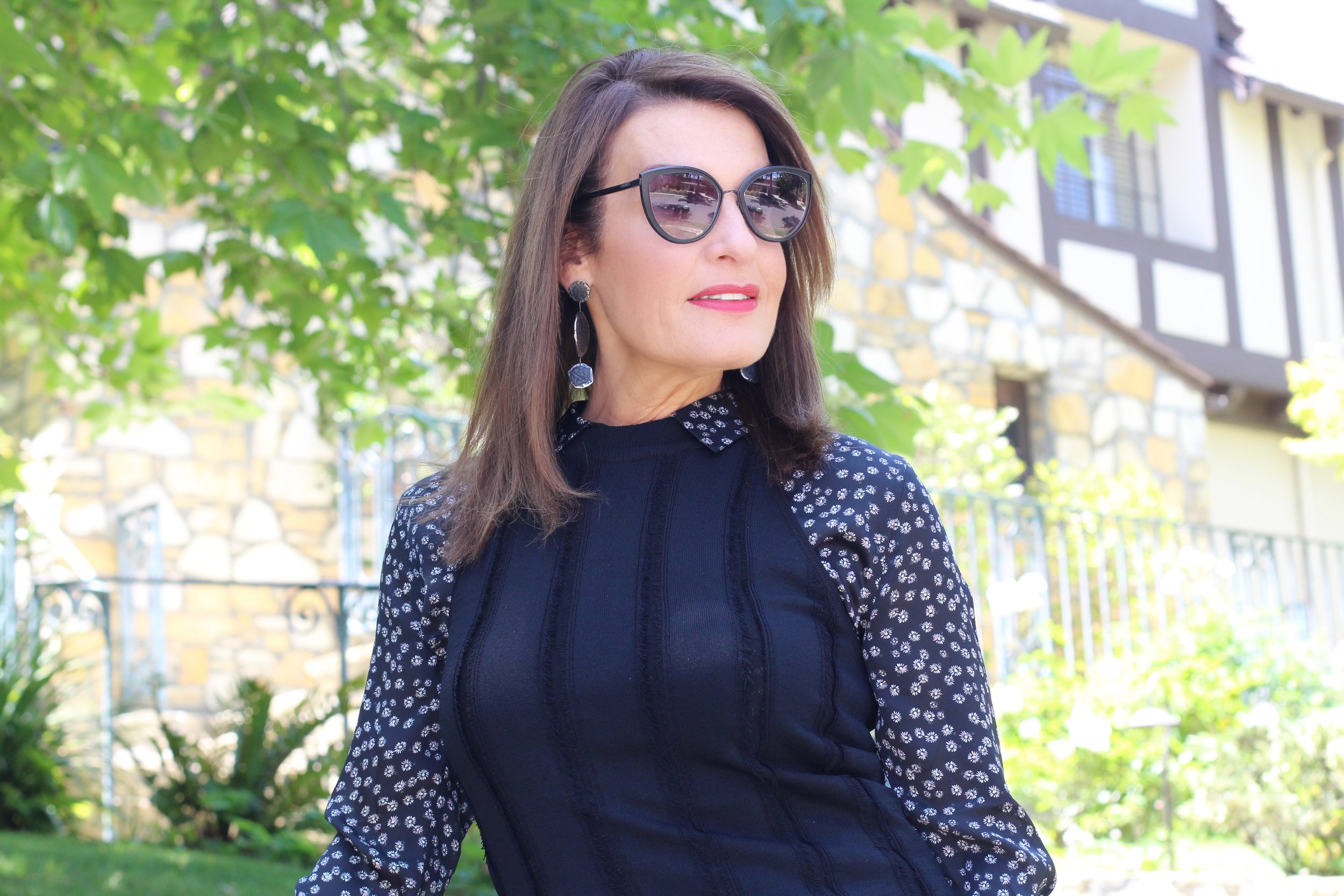 I bought these earrings at Earth's Spirits in Palm Desert.