This past week I attended a charity event at Milk Boutique in Brentwood. A portion of the sales went to help victims of the recent horrific fires in Malibu. I met up with my blogger friends, Melissa Meyers of Glow Girl, and Janet Gunn of The Grateful Gardenia, who co-hosted the event. Not one to shy away from a "shop for a cause event," I decided to try on this pretty wrap dress. When I emerged from the dressing room to a lot of cheers, I was hesitant. I asked Melissa, "where am I going in this dress?" She proceeded to list its virtues by telling me to wear it during the day with boots or flats and change into heels for night. " It only took that much of an explanation, plus its fabulous price of $290.00, to convince me to purchase it. I am pleased to report that I have already worn it both ways! I love it when a dress does double duty, don't you?
I must also share with you the secret to my new glowing skin! At the event, I had the pleasure of meeting and getting to know Linda Thompson, who created Olie Biologique Face Oils for women and men. These oils target different needs depending on whether you want to calm redness, hydrate, or add a little glow, which is what I needed. I have been using Olie x Melissa Meyers Rose Oil Glow Drops that Melissa and Linda partnered on! I've added it to my daily regimen and am loving the results that my skin has already achieved. Aside from smelling divine, these drops give my dull complexion a radiant glow. As an added bonus, five dollars of every purchase goes to Project Angel Food, which provides food for those battling critical illnesses.
With Fellow Influencers, Melissa Meyers, Catherine O'Connell, Clara Lee and Janet Gunn at Milk Boutique.
Ganni Dress, Barbara Bui Leather Jacket, Valentino Boots, John Hardy Earrings, Chanel Handbag, Cuff and Sunglasses, Gianvanito Rossi Heels, Gucci Clutch.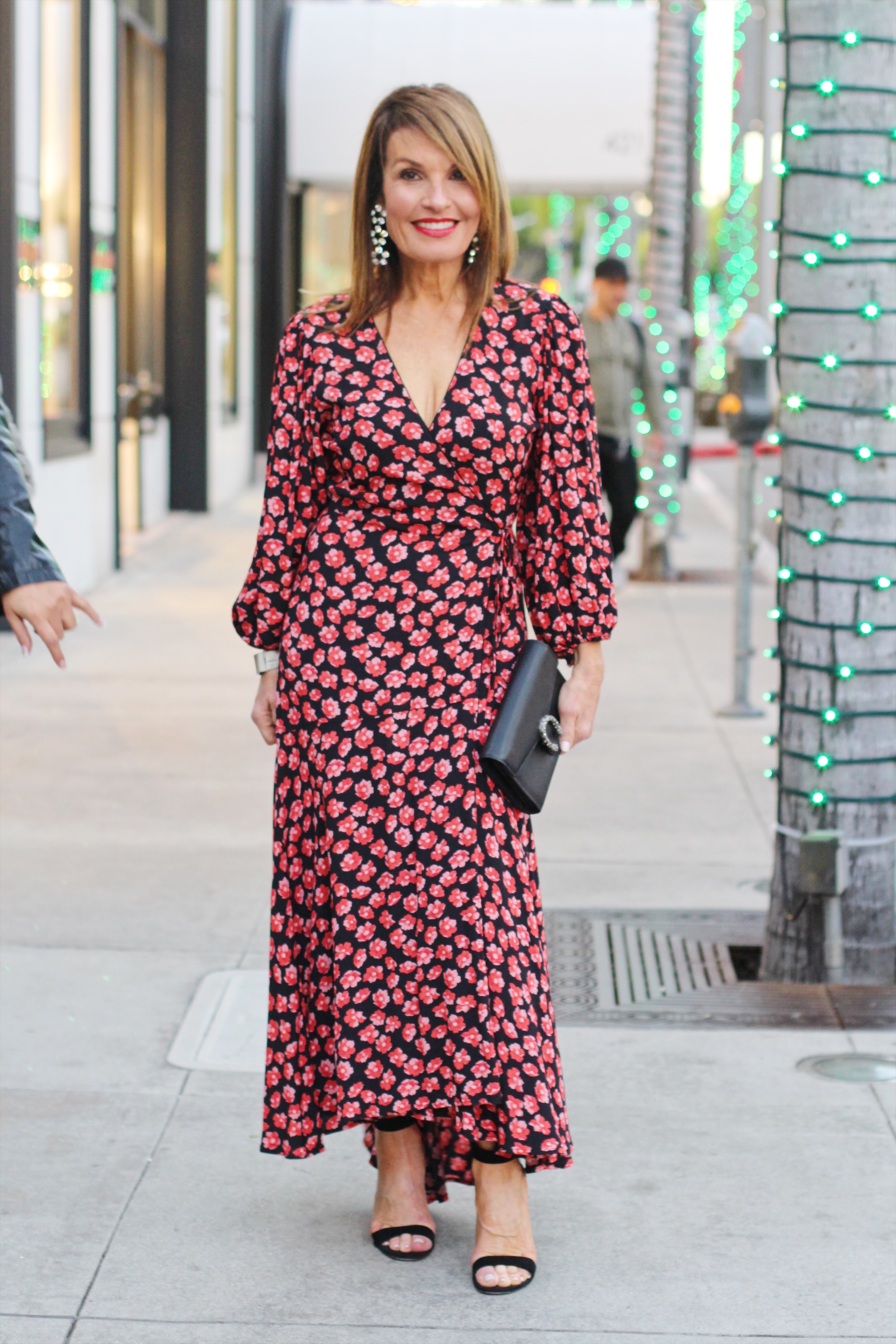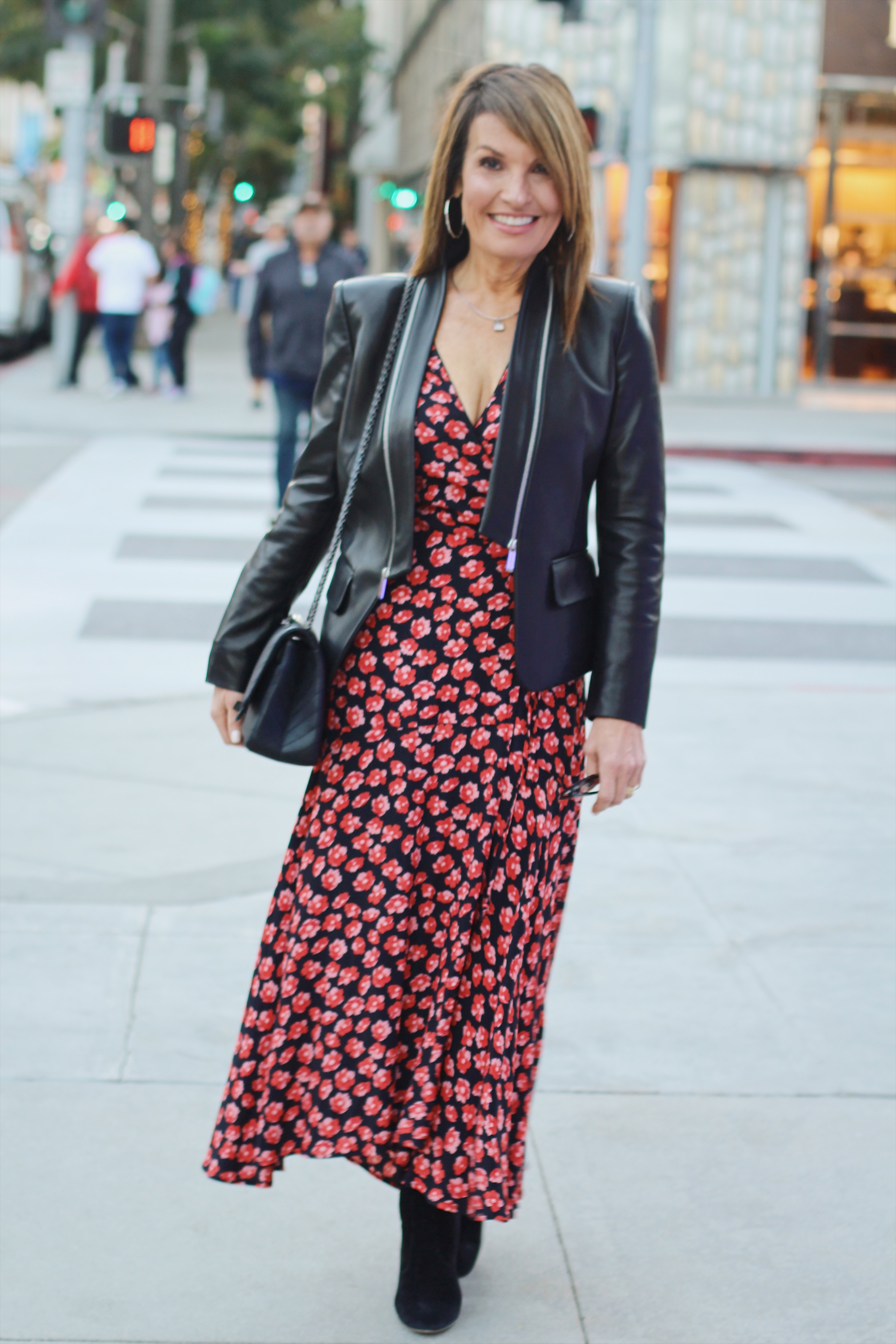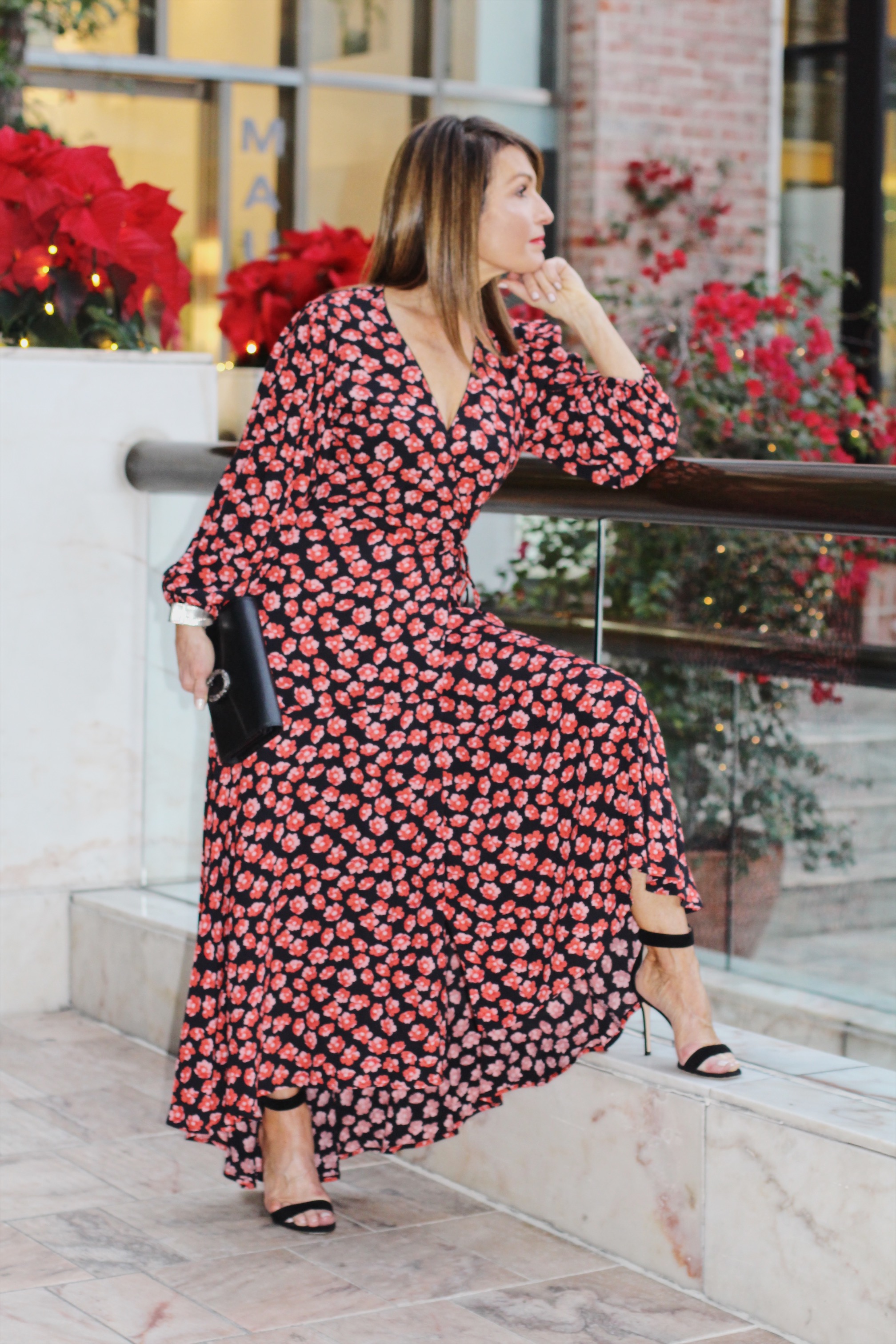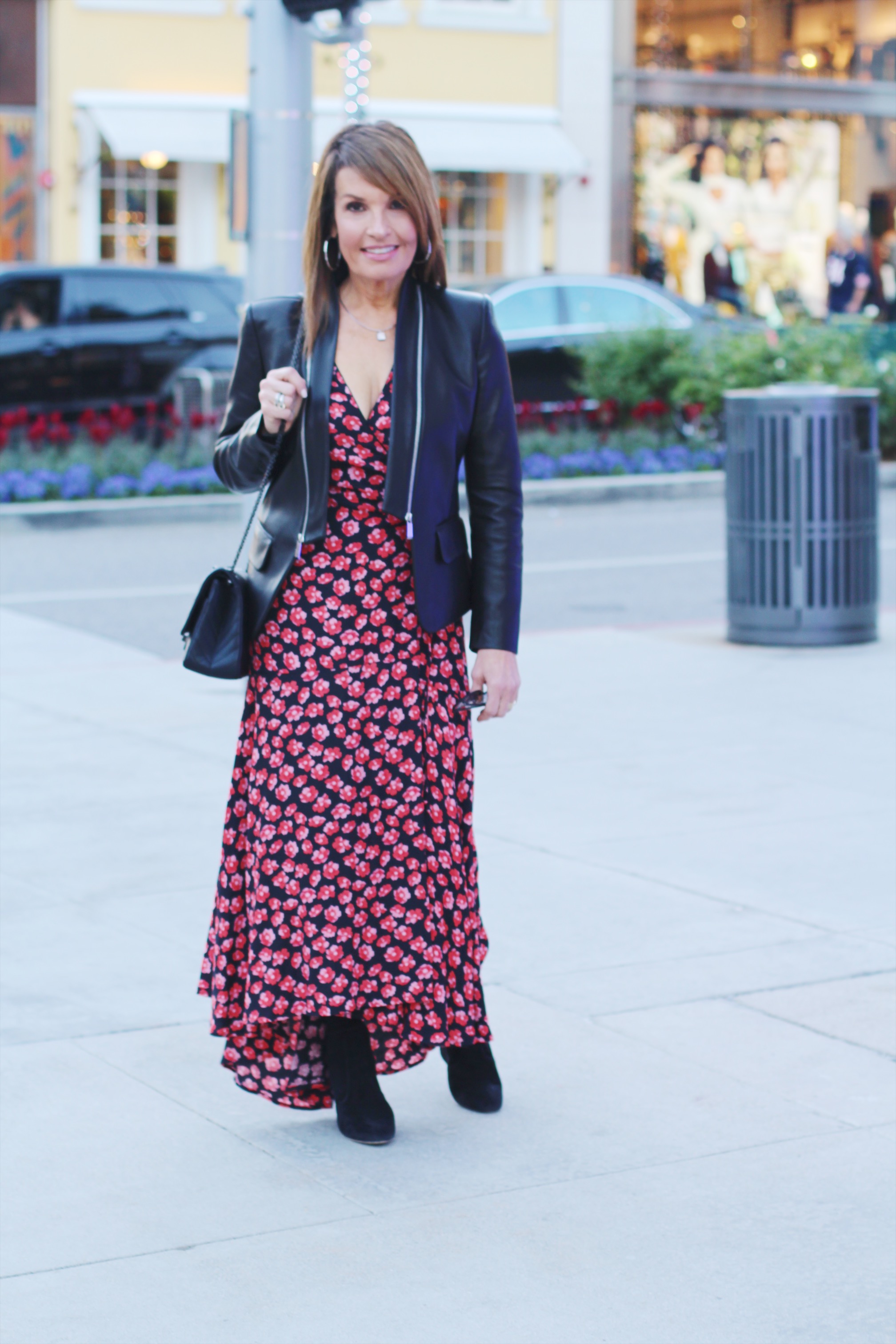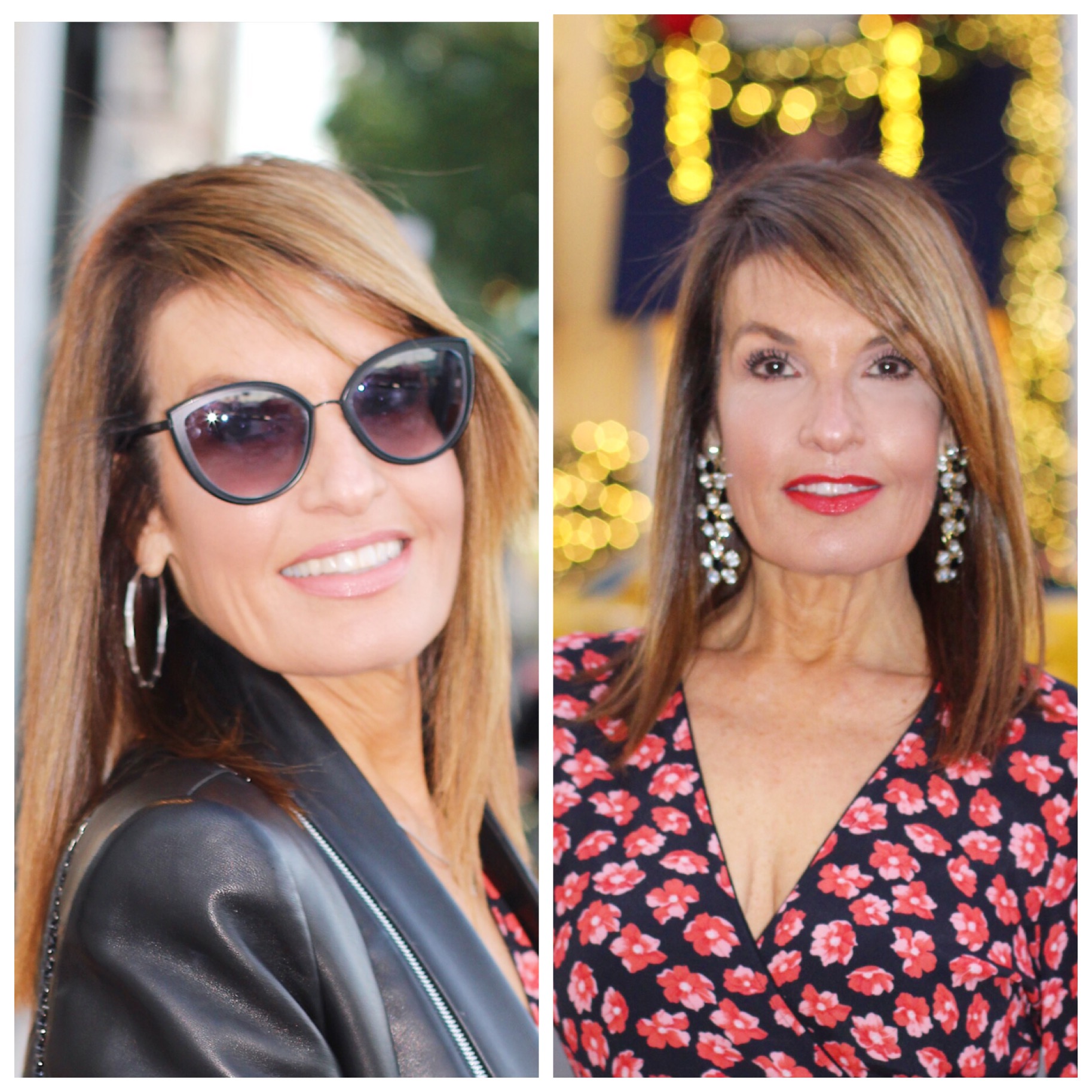 For the day look I lined my lips with Nars Liner in Lérins then added Fresh Sugar tinted lip treatment in Petal as my base, it has SPF 15. I then applied Urban Decay cream lip color in Liar and added MAC lip color in Cream Cup on top. For a night look I used By Terry Velvet Rouge #8. I have introduced Olie x Melissa Meyers Rose Glow Drops to my daily skin regimen, adding a few drops to my moisturizer. The results are dewy, glowy skin!