Shula Singer Arbel and I go way back… to when our boys were camp buddies and band-mates. Back then, I knew that Shula was an artist but she had not pursued her painting while she was raising her two children.
Ten years ago, Shula's husband, architect Uri Arbel, strongly encouraged Shula to return to her love of painting. He was so insistent that he designed and built a home studio for her.
I recently visited her studio where I got a glimpse of Shula's enormous talent and creativity. Shula has an MFA in film from UCLA and worked in the film industry for ten years. She then returned to school where she earned her teaching credentials and taught second grade at Adat Ari El elementary school and became the Director of Education at Camp Ramah.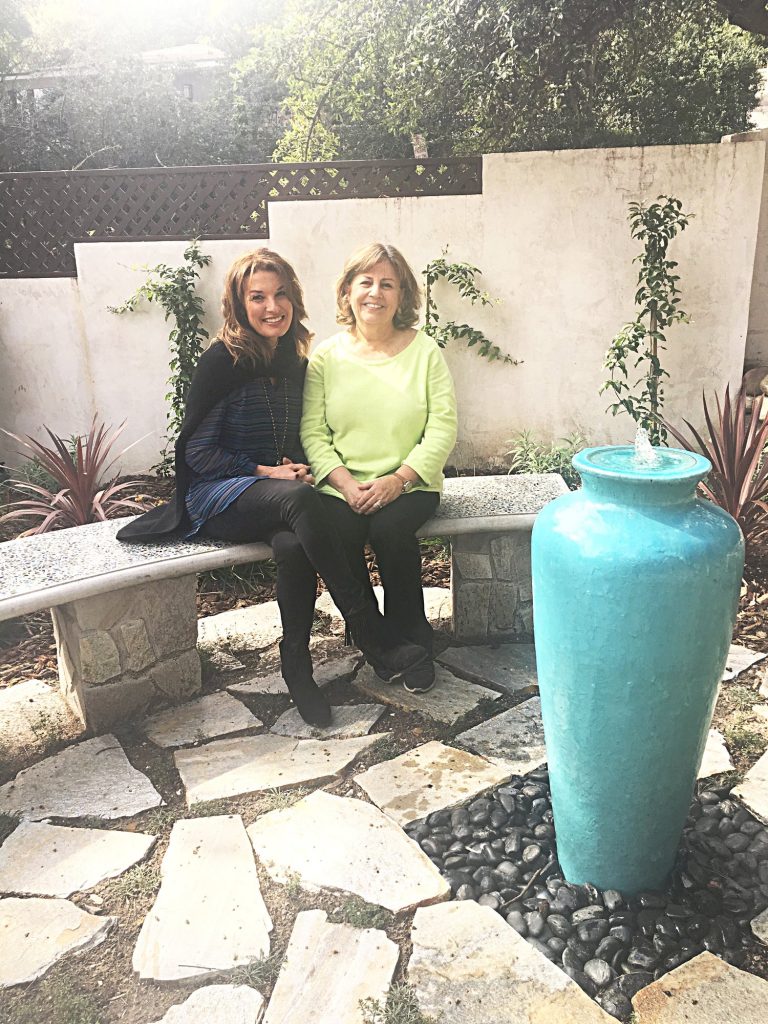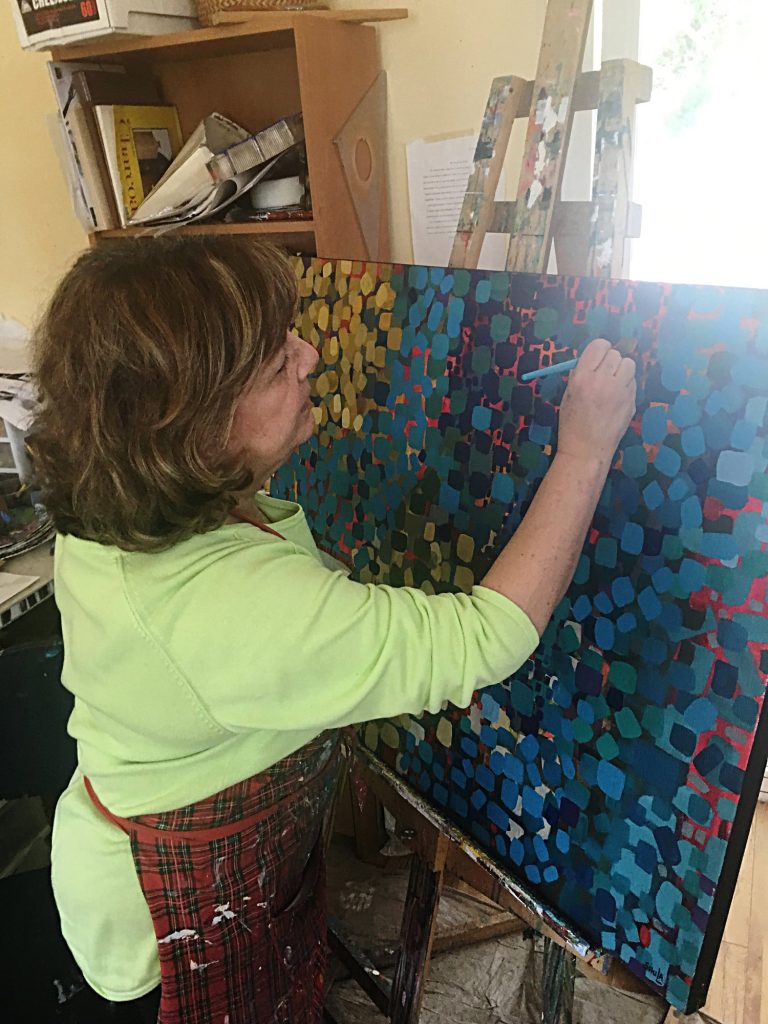 Ms. Arbel claims "painting has changed my life and how I perceive the world. I found my purpose the second I started painting."
Immediately following her first show, she began selling her art and exclaimed that creating art validated lots of feelings in her life. Her work has been shown in galleries around the Los Angeles area.
Ms. Arbel's painting falls into different series. For example, her Memory Series was inspired by her parents, who are Holocaust survivors and met in a Displaced Persons Camp after the war. The faceless men and women of this series mean different things to different people. One woman felt the couple in the painting was part of a love story, while another person interpreted the couple as victims of the Holocaust.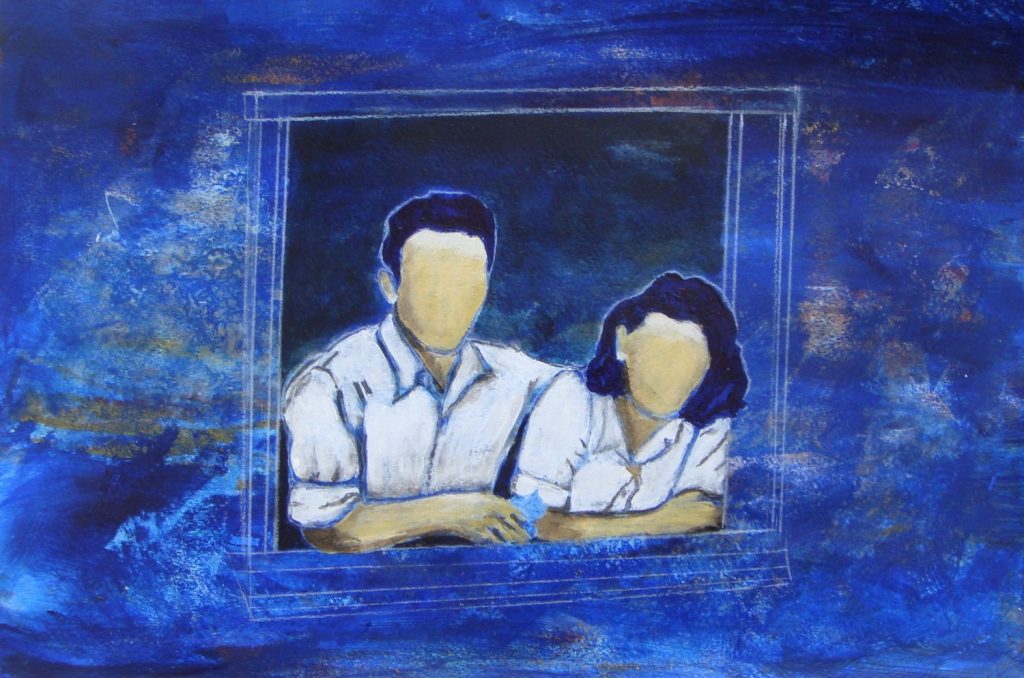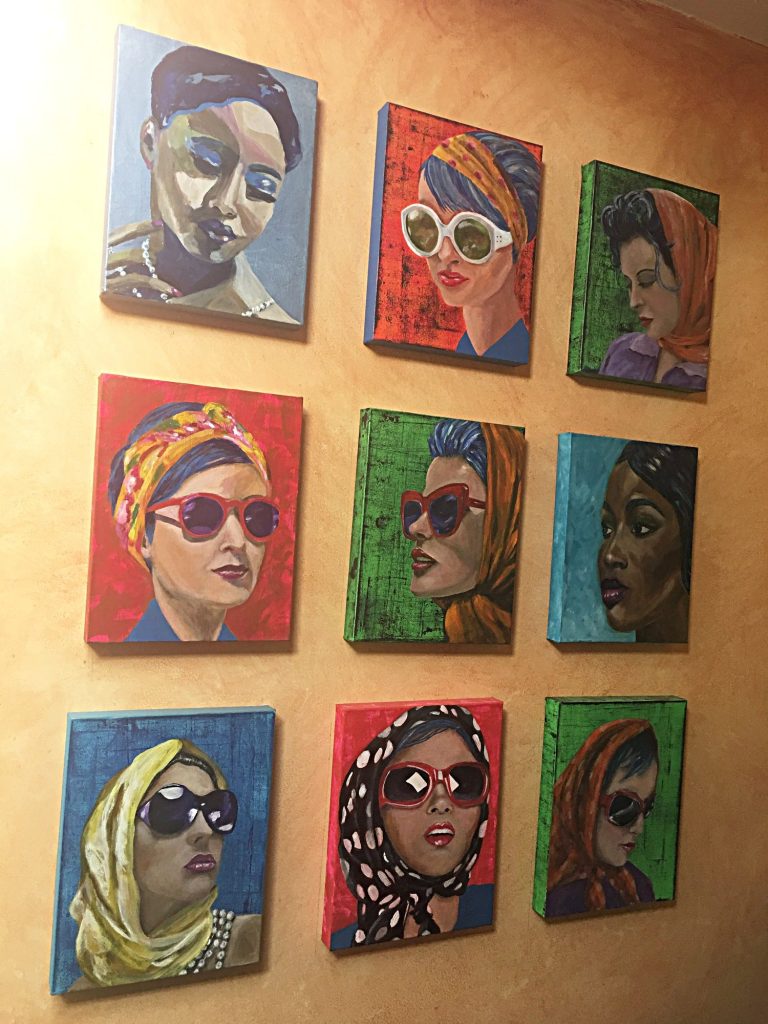 The paintings of Ms. Arbel's various series developed organically. Oftentimes, she does not know which painting will be the impetus for a series. She works in acrylics because they are non-toxic and dry quickly.
She derives her inspiration from "everything… even an invitation," she said citing my daughter. Serena's (my daughter) vibrant Bat Mitzvah invitation was a source of inspiration for one of her series.
Ms. Arbel is in her studio every day. She has a need to "putter" because as she says, "I work while waiting for the big idea to take hold" after which she works tirelessly.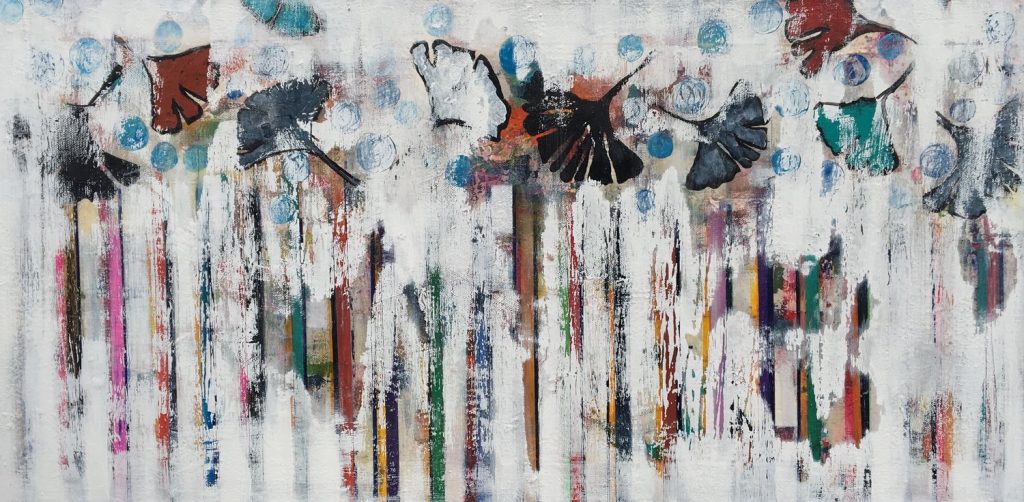 Some of her collaborations include USC Keck School of Medicine and the USC Norris Comprehensive Cancer Center where she has paired with a cancer research scientist. Here she used images of slides of cancer cells juxtaposed with the handwritten lab notes of the scientist.
Ms. Arbel, who has exhibited in over one hundred shows, donates work to benefit philanthropic causes such as the ADL, de Toledo High School, and the Los Angeles Art Association.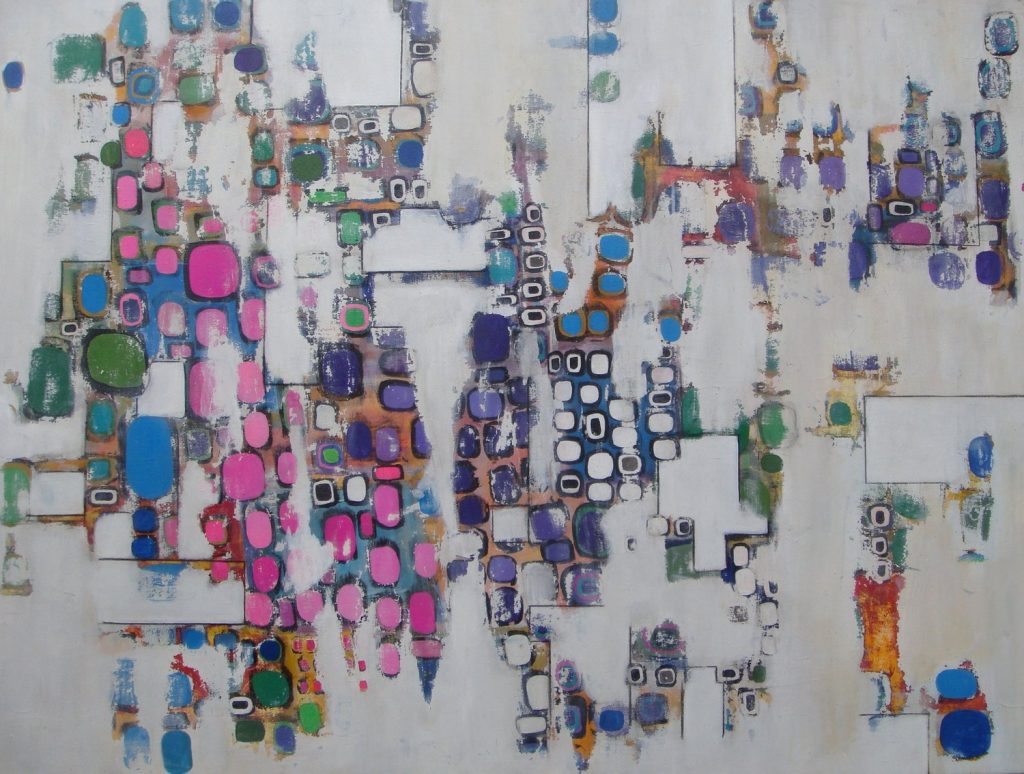 My personal favorite series is her "Women of Colors" which I find particularly beautiful and expressive. What could be better than a wonderful female artist who paints beautiful and interesting women, full of strength, love, and confidence, much like Shula Singer Arbel herself?
To purchase these or other works by Shula, visit her website: shulasingerarbel.com.