"Love looks not with the eyes, but with the mind,
And therefore is winged Cupid painted blind."
~William Shakespeare
Midsummer Night's Dream
Ethereal and romantic all at once, this gown  conjures  images of "A Midsummer Night's Dream." Wearing something so unstructured and flowy was a style departure for me, since I tend to wear more fitted, body-conscious clothing, especially given my 5'3" frame. Based on the plethora of compliments I received when I wore this to a friend's wedding a couple of weeks ago, I'd say I am now a true fan of Black Halo.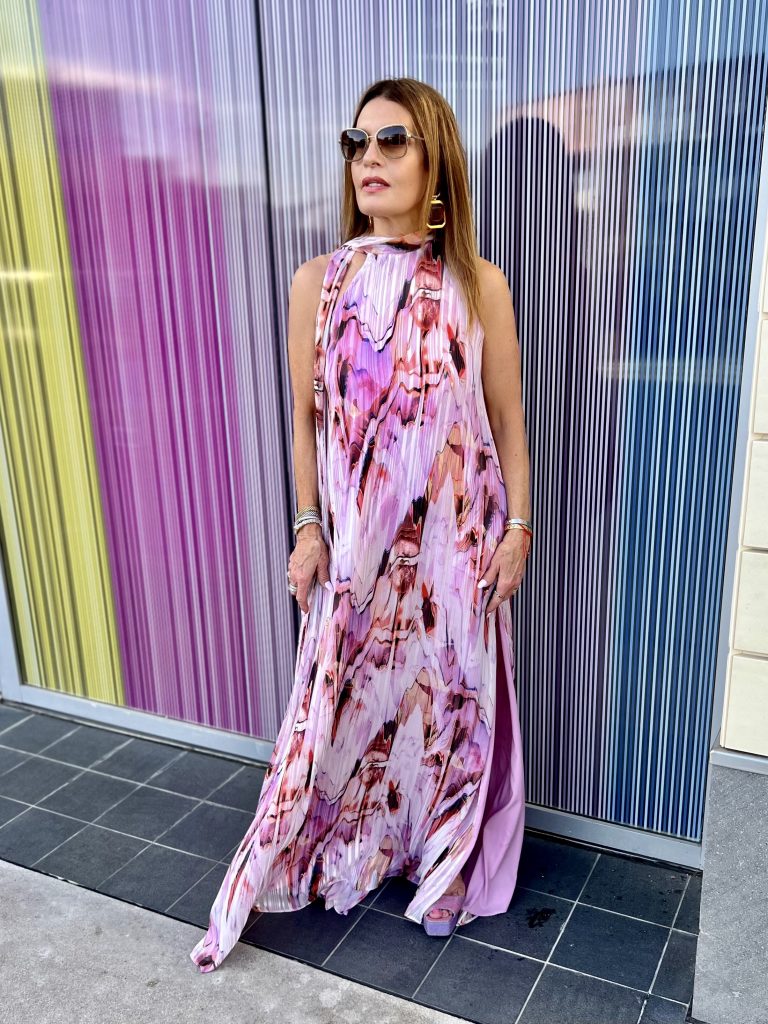 The draping of this luxurious fabric is beautiful and flattering. The tie can be worn in various ways,, however I kept it simple with a toss to the back, rather than tying it in a bow at the front.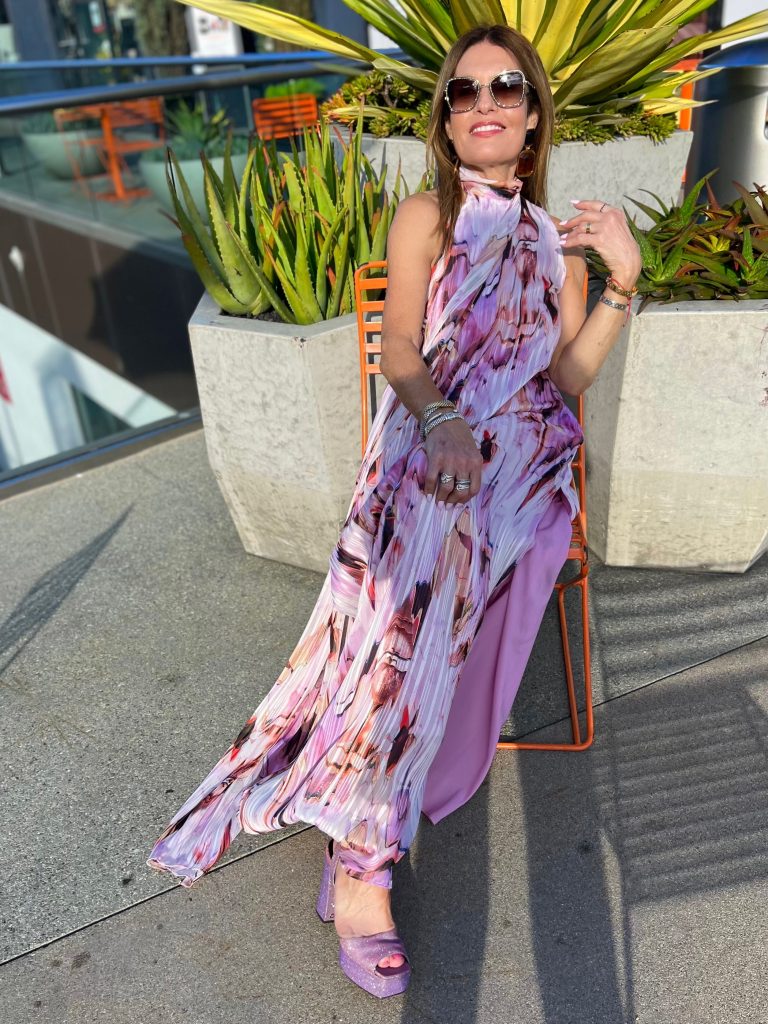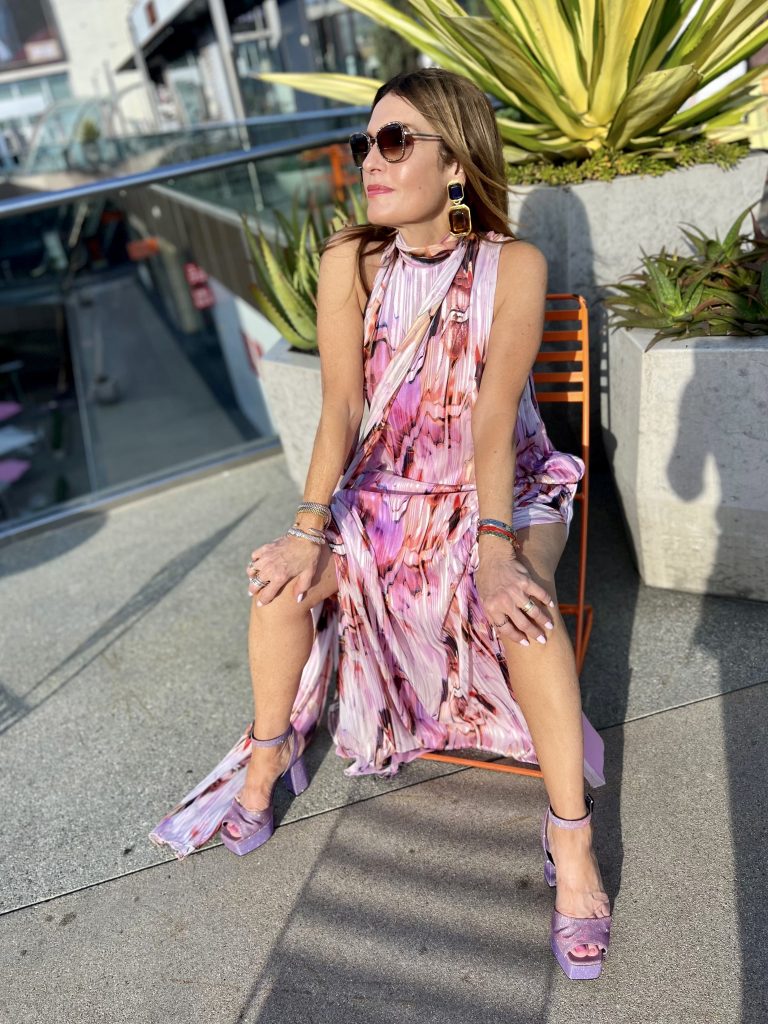 The side slits are really the piéce de resistance for me, since I am not tall, so a show of leg is always a good move for me!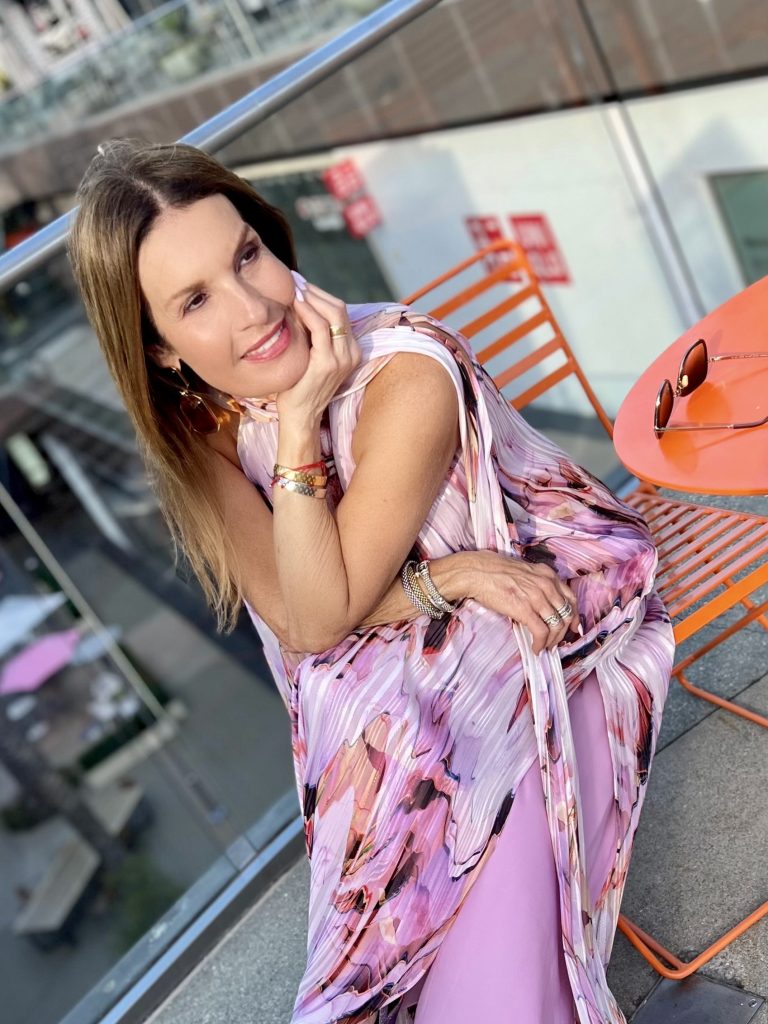 If you've never heard of Black Halo by Laurel Berman, let me be the first to introduce you. Go online and check out the entire collection of beautiful and unique pieces. Who knows….you may be starring in a Shakespearean classic as well!
You can view the short video I posted in Instagram and Tik Tok HERE