It's always wonderful when I discover fashion brands that are both high quality and affordable. Such is the case with Cofi Leather Goods. The array of cute and original sneakers made choosing one pair difficult! I finally settled on these (pictured below), because I wanted something happy and bright for Spring and Summer, and for my upcoming trip overseas!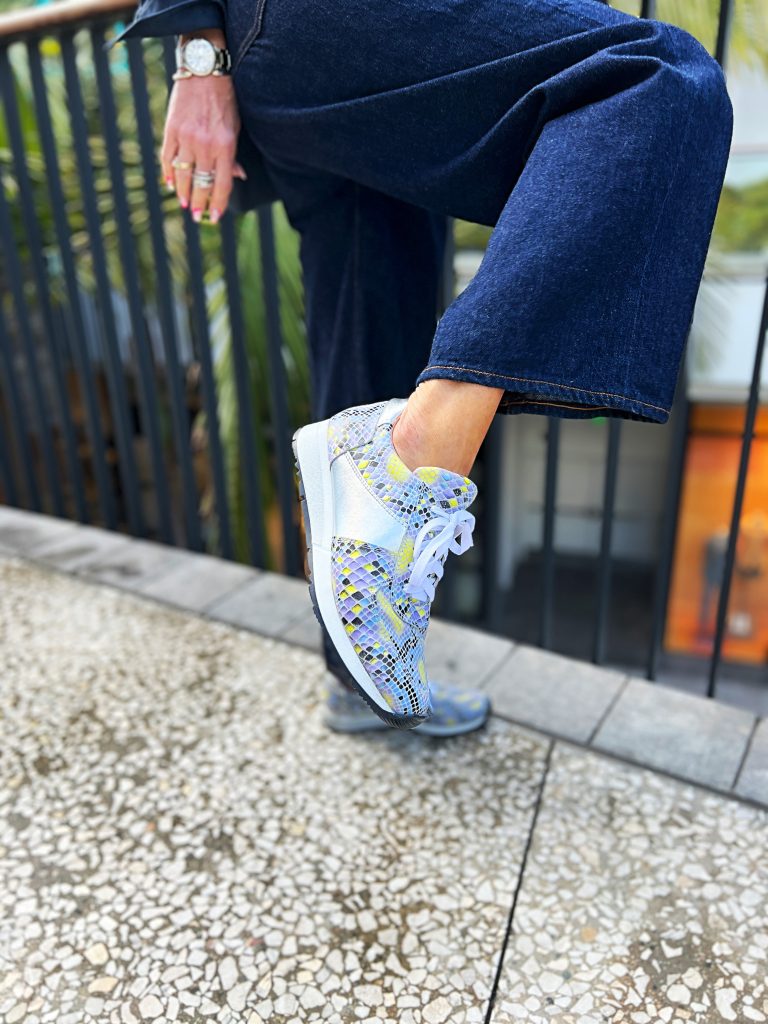 Cofi uses Italian transfer foils to create their European-inspired printed leathers: metallics, animal prints, and camouflage.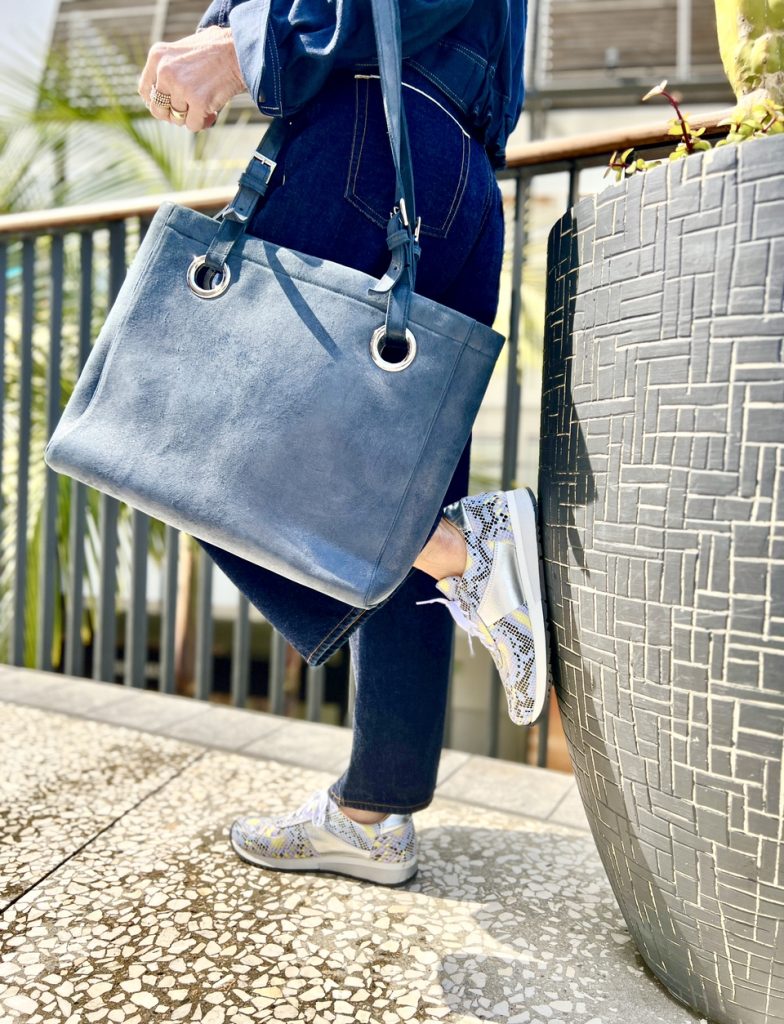 Cofi also makes wallets and handbags, which would make wonderful Mother's Day gifts! All are fashionable and functional. I settled on this large navy tote because of its roominess and packability…if that's even a word… well it is now! I love both the color and the metallic sheen.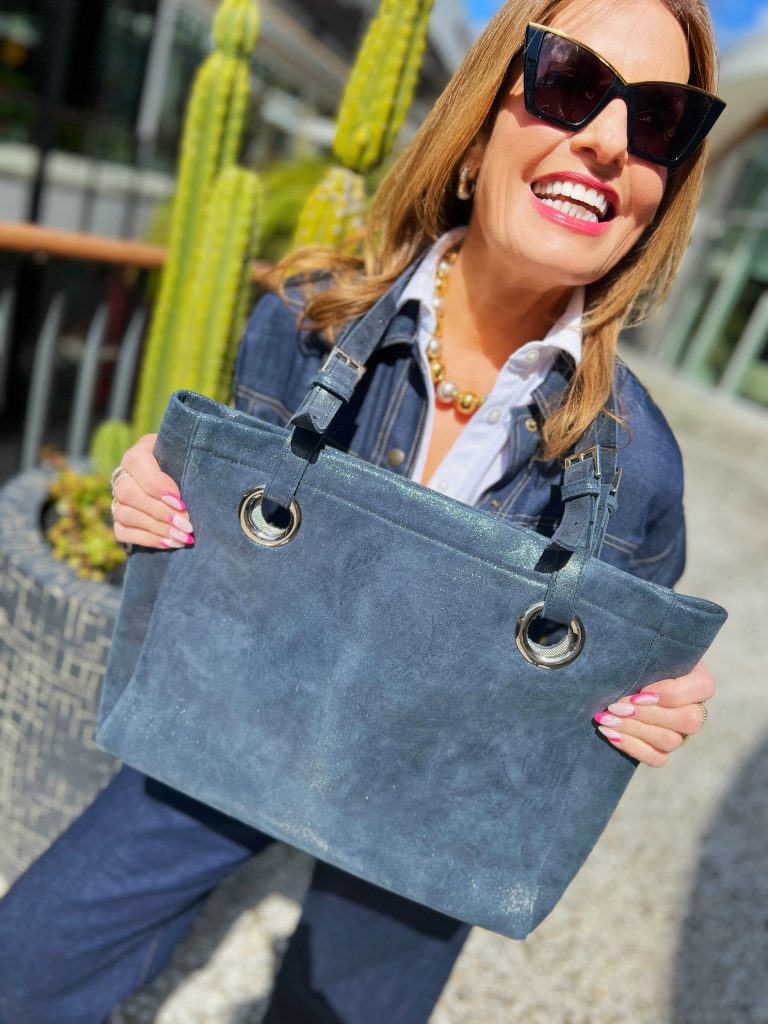 Cofi is generously offering you a 25% discount in your purchase. Use my code: lesley. Now that's an amazing deal!!! Check out all of the Cofi Leather items and choose your favorites! Don't say that I didn't warn you…the choice will be difficult!