For so long I have been in search of a gluten-free kosher for Passover chocolate chip cookie. And now, the search is over! I was watching my friend, Kim Kushner's IG story and saw that she had posted a KFP chocolate chip cookie that her son claimed to be better than Levain's (a famous bakery in NYC). I immediately wrote to her to ask for the recipe. She responded promptly and now I can share it with you. And by the way, Kim's son is right..these are better than Levain's! These gluten-free chocolate chip cookies are not only for Passover, they are forever!
Ingredients:
2 cups pecans
1 cup sugar (white, brown or coconut)
1 egg
1 tablespoon water
a good pinch of kosher salt
1/2 cup mini chocolate chips
Directions:
Preheat oven to 350°
In a food processor, fitted with a metal blade, grind the pecans (they should NOT be ground to flour consistency but should have a little texture to them) see photo below.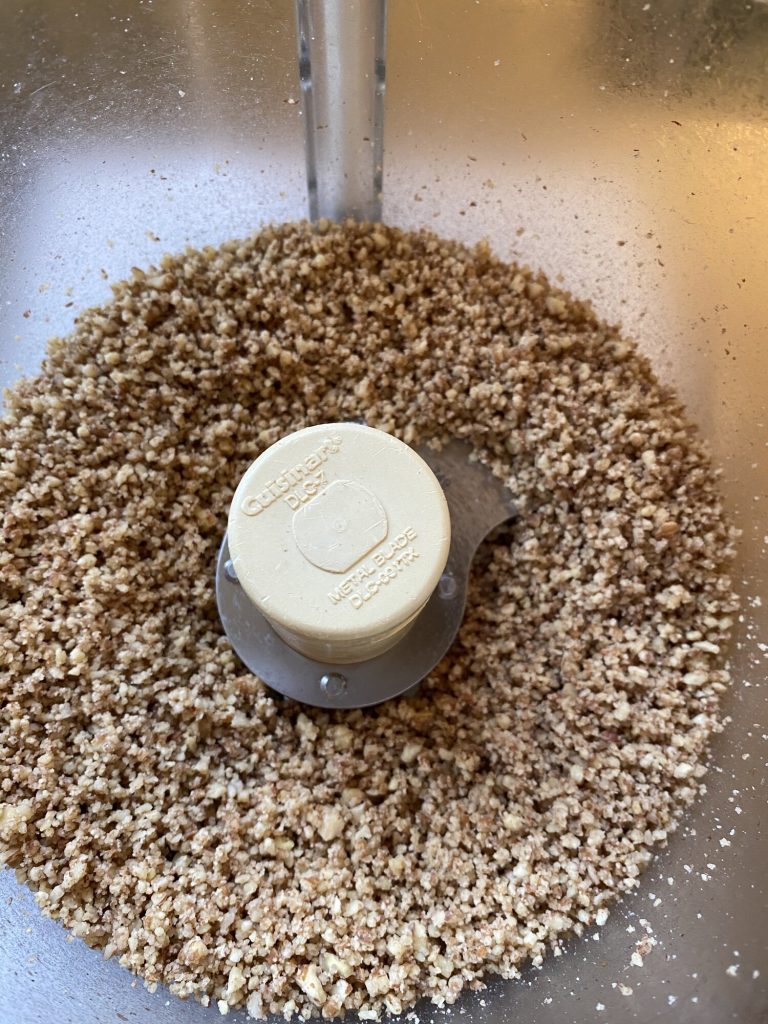 3. In a separate bowl, mix together the sugar, egg, water and salt.
4. Add the pecans and mix together; then add the chocolate chips onto a parchment-lined baking sheet, drop by rounded teaspoons leaving about an inch between each cookie as they will spread in the oven.
5. Bake for 8-10 minutes.

6. Remove and let cool on rack.

7. Yields about 12-15 cookies.