Blue jeans have had many iterations and they usually originate in LA home of chic denim. As a Canadian ex-pat and LA transplant, I live in denim, so I am always in search of something unusual, comfortable and flattering. And I know I found it here in these ultra cool high waist baggy jeans by A Golde with their unusual but cool separated waistband. Designed in LA but worn by blue jean women all over the world!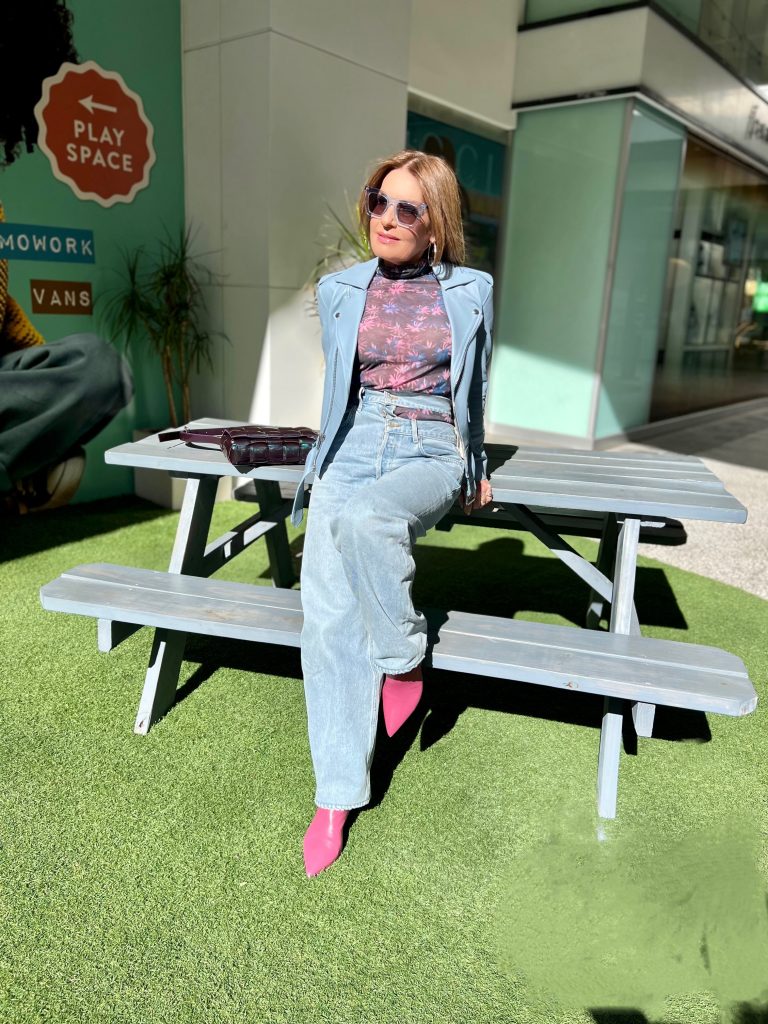 Younger women will probably opt to wear them sans anything tucked in, but not this 63-year-old. There comes a time when age should determine some of the ways in which one styles an outfit. I wanted these jeans but not the revealing skin neath them. However, a white tee or a body-conscious, second-skin top, like this one by Ganni, does the job quite nicely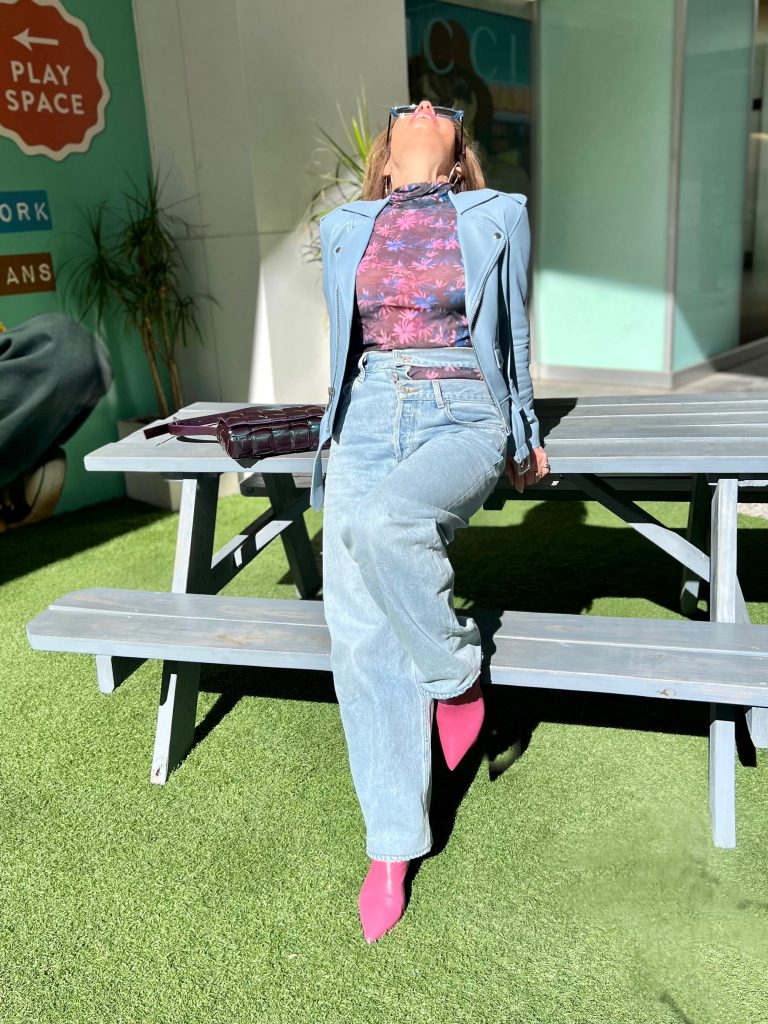 You can still show off the originality of this look while maintaining some semblance of modesty (wink and nod).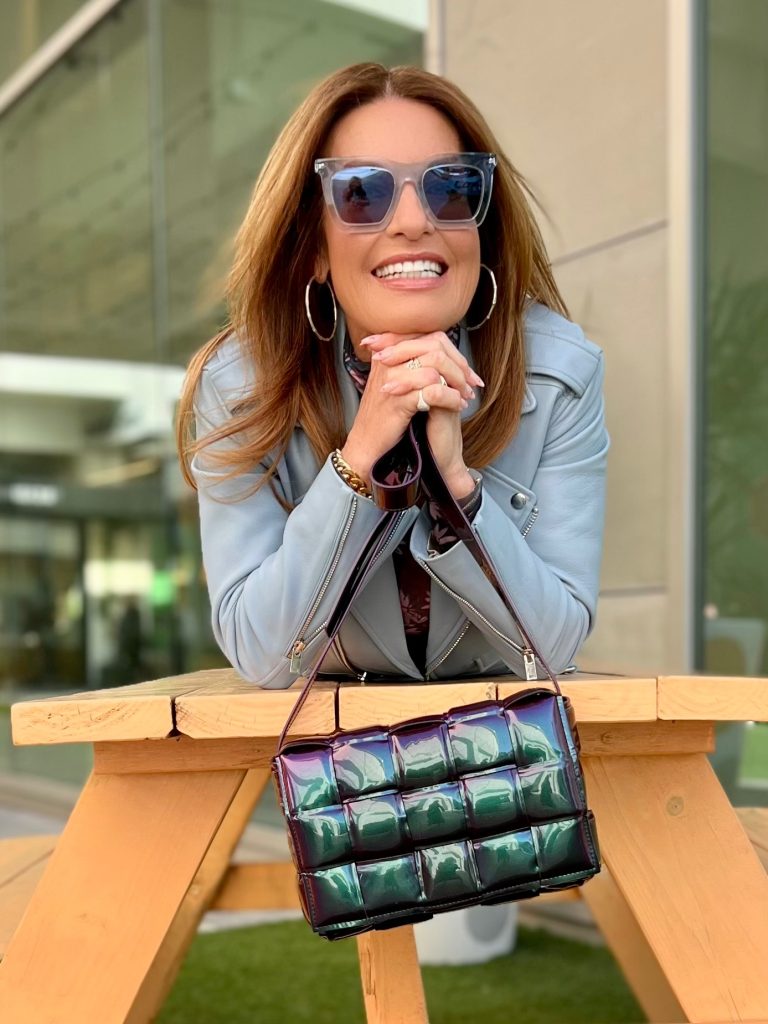 A leather jacket in baby blue is a no-brainer when it comes to tying in light-colored denim, and this one by Theory was a perfect choice. The fact that I also had blue sunnies, tells you that I have shades in every color! This bag, by Bottega Veneta, was purchased with my Bloomies rewards and has become my go-to bag for the season. The iridescent purple goes with far more than I had anticipated when I first purchased it.
Shop The Post