Classic chic, is what I deem this outfit: a pair of sleek black fitted pants, a silk blouse, a sophisticated handbag and black pumps. Oh, and I mustn't forget a modern take on the Jackie O sunnies. But the most important accessory that one can wear, is a smile. That will make or break an outfit in an instant! How we feel in our clothes gets communicated in an instant. If one is not sure of the length of a skirt or the fit of a pant, the observer will also be in doubt. However, if you wear your clothes with comfort and confidence, that will tell a completely different story. And that is why your smile is one of the best things you could wear.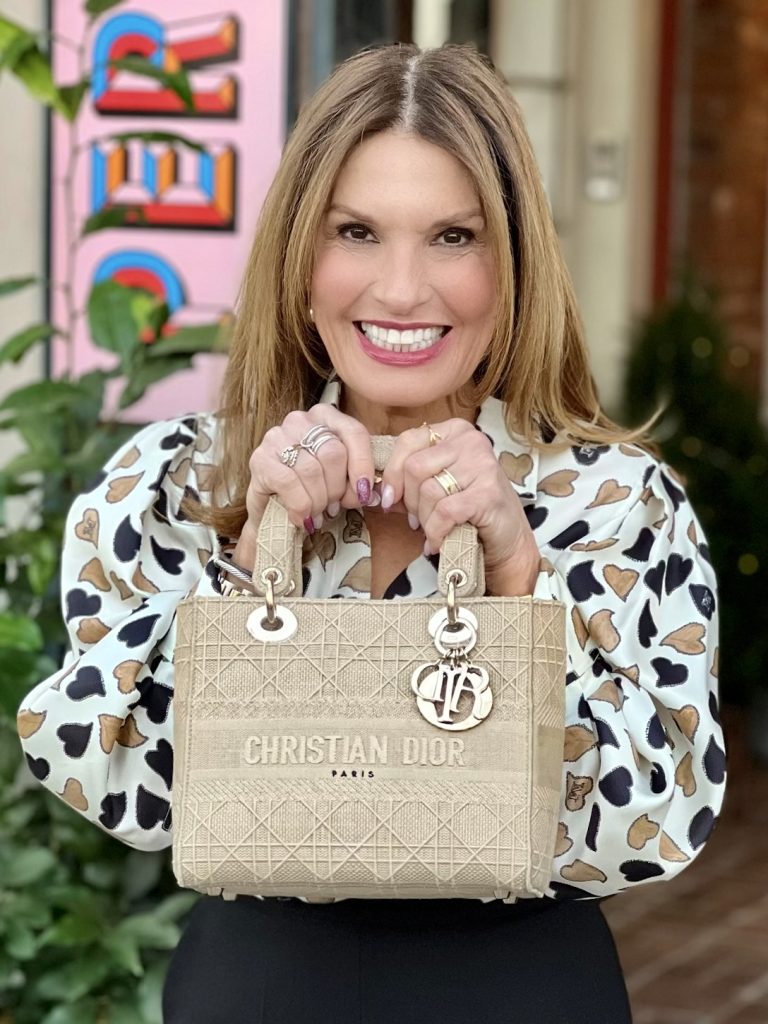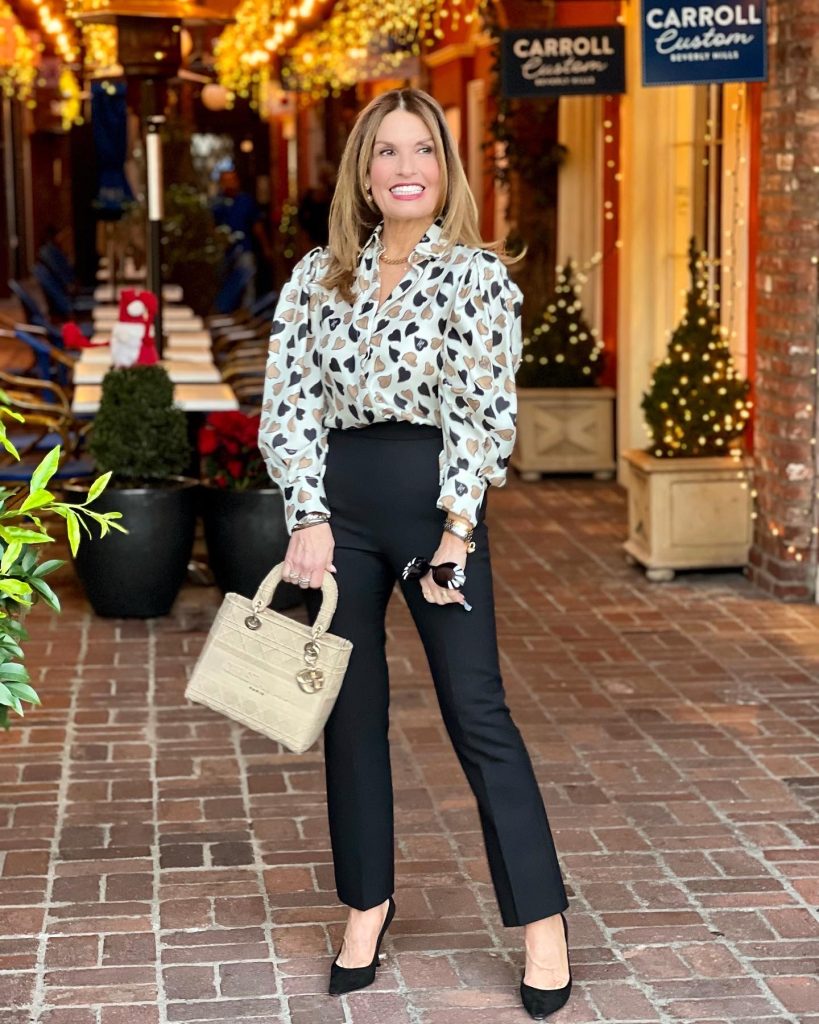 Max Mara is a designer I have known about for years, but rarely wear. There is no particular reason for this, I have just never been drawn to the line. That is, until now. The new collection is fabulous, and I indulged un these two pieces. The puffy sleeve of this blouse with its cute heart pattern is slightly whimsical, yet classic in the cuff detail. The fit of these pants is super flattering and I love the little flare kick at the bottom.
I chose to go with a beige colored bag in place of the predictable black, and added these amazing heels, both by Christian Dior.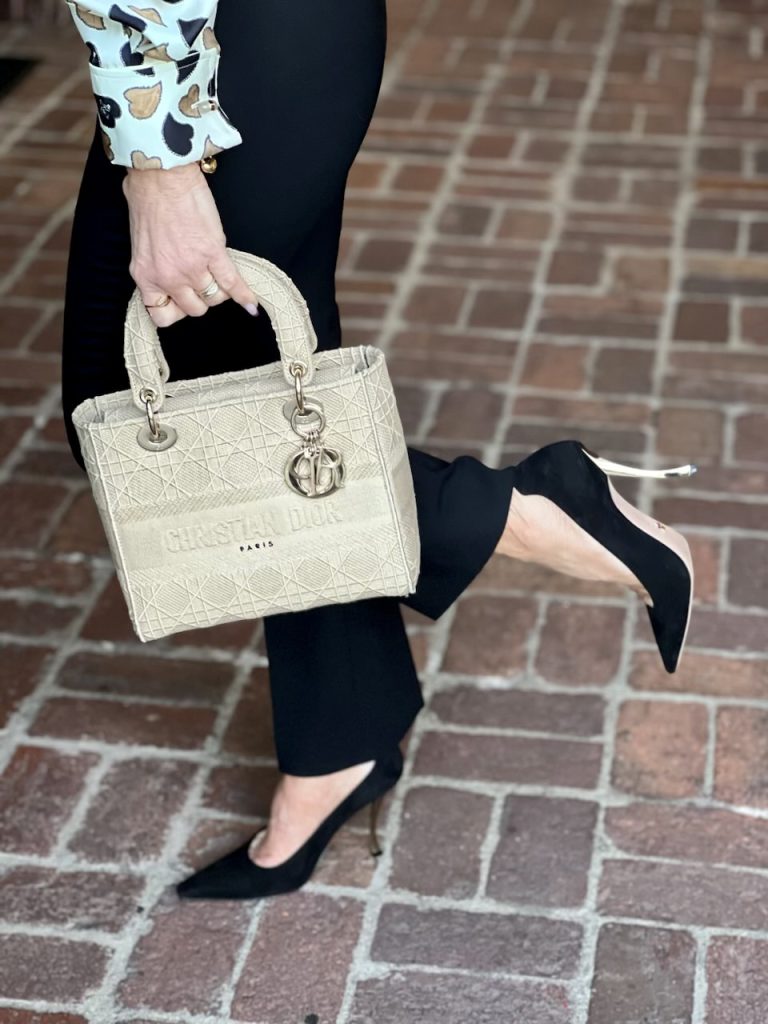 These frames by Loewe are classic yet fun.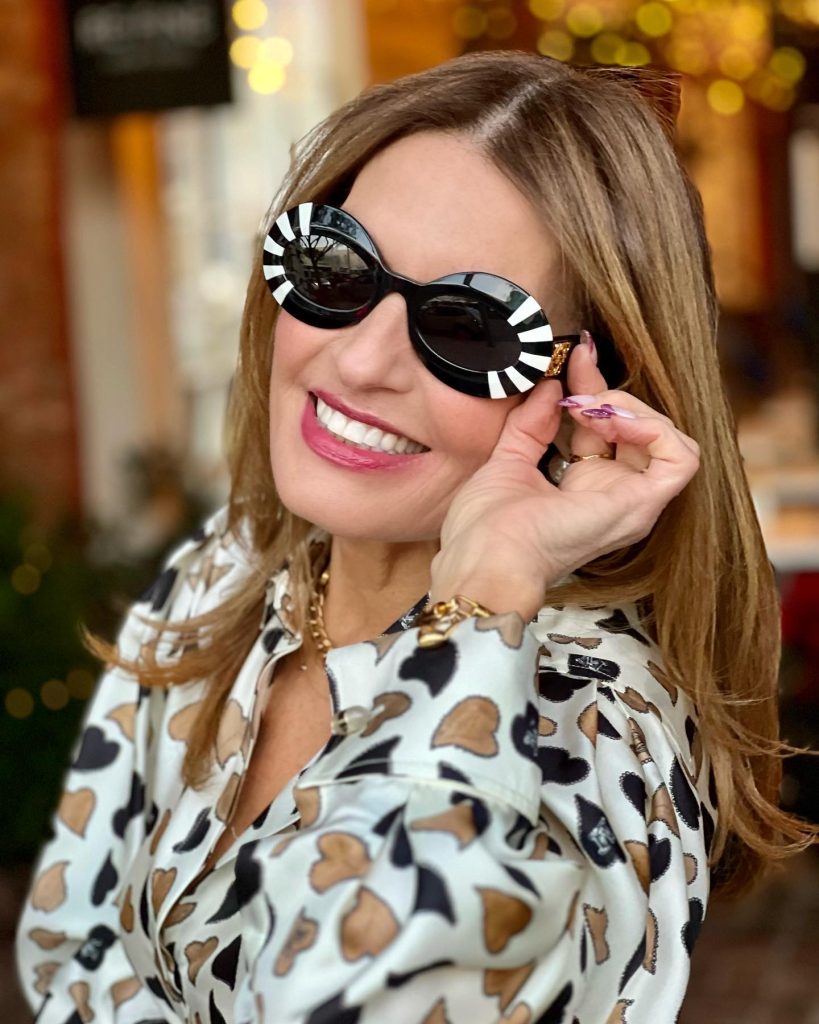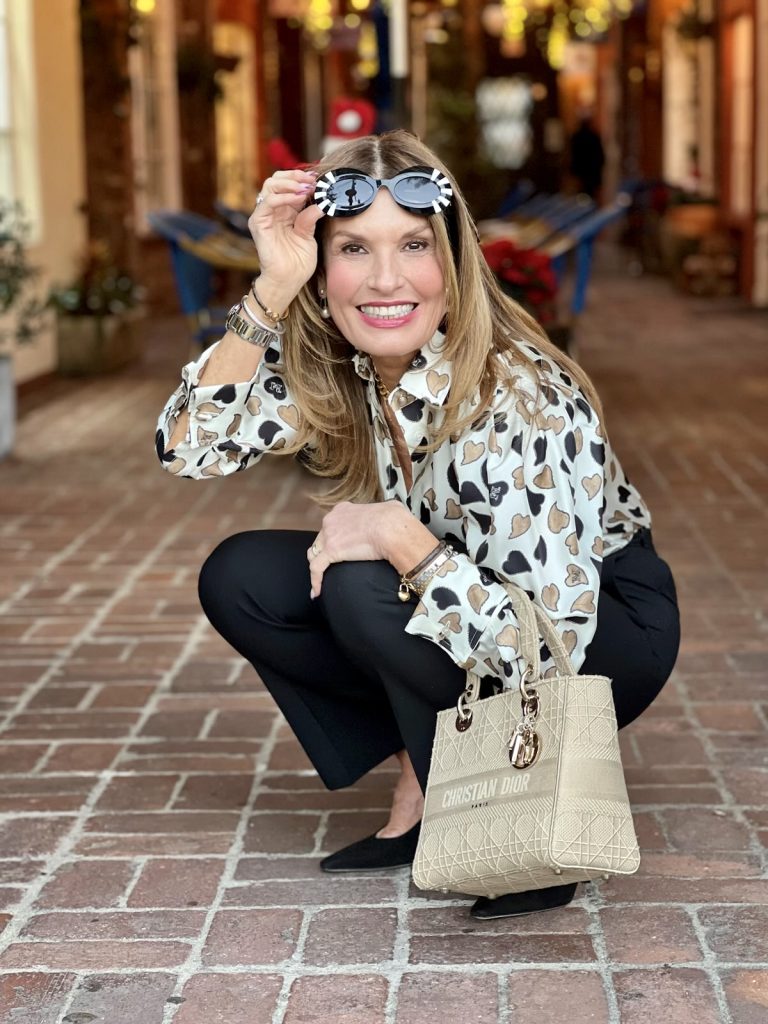 Shop The Post