When I first spotted these pajamas, I thought they might be fun for all of my beauty product videos. However, when I looked at them hanging on my outfit rack, I decided they were fun and festive enough to take to the streets. And that's exactly what I did!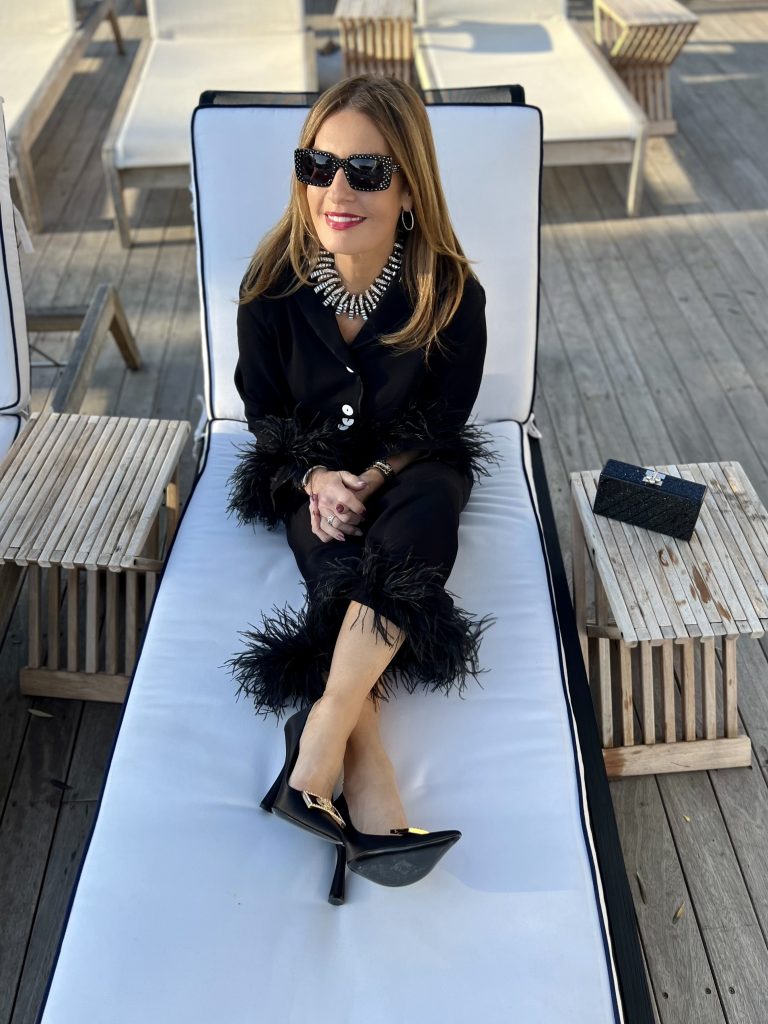 I decided that since we were shooting a holiday video, I should add some sparkle to the pajamas. They were already festive with the feather trim, which I should mention, is removable! It simply attaches by velcro; talk about multifunctional!
I added a fabulous vintage choker that I bought many years ago for my show, "In Hollywood," these amazing Versace pumps, my fancy Celine sunglasses and my tried and true black sparkle clutch by Edie Parker, with its built-in mirror.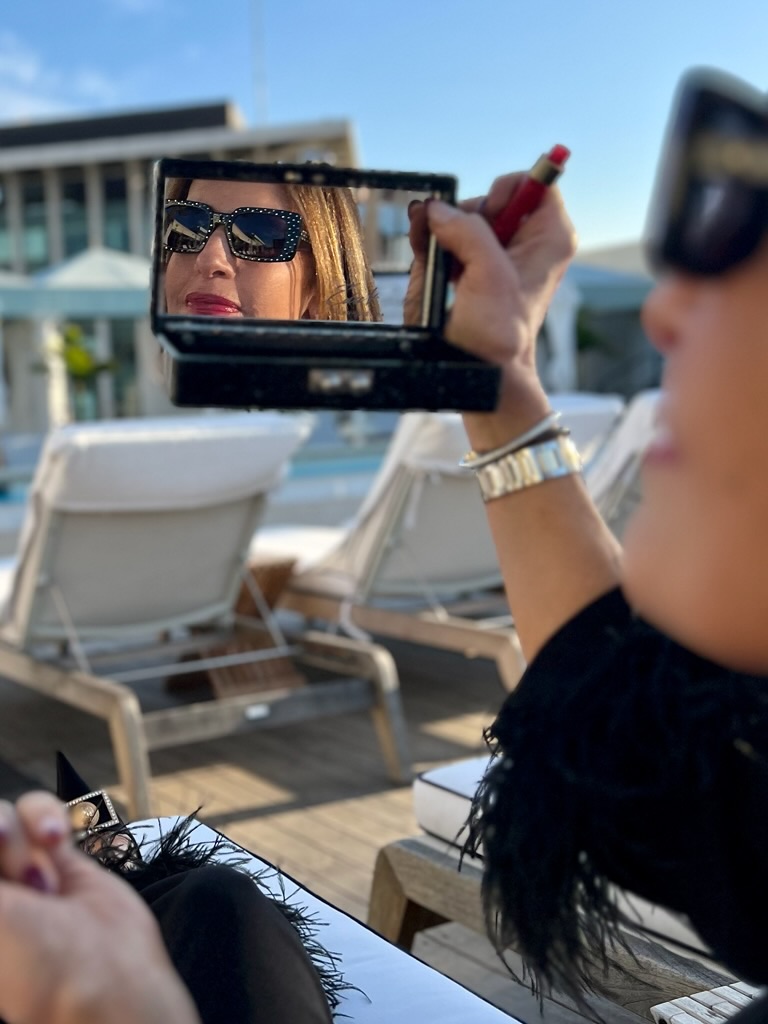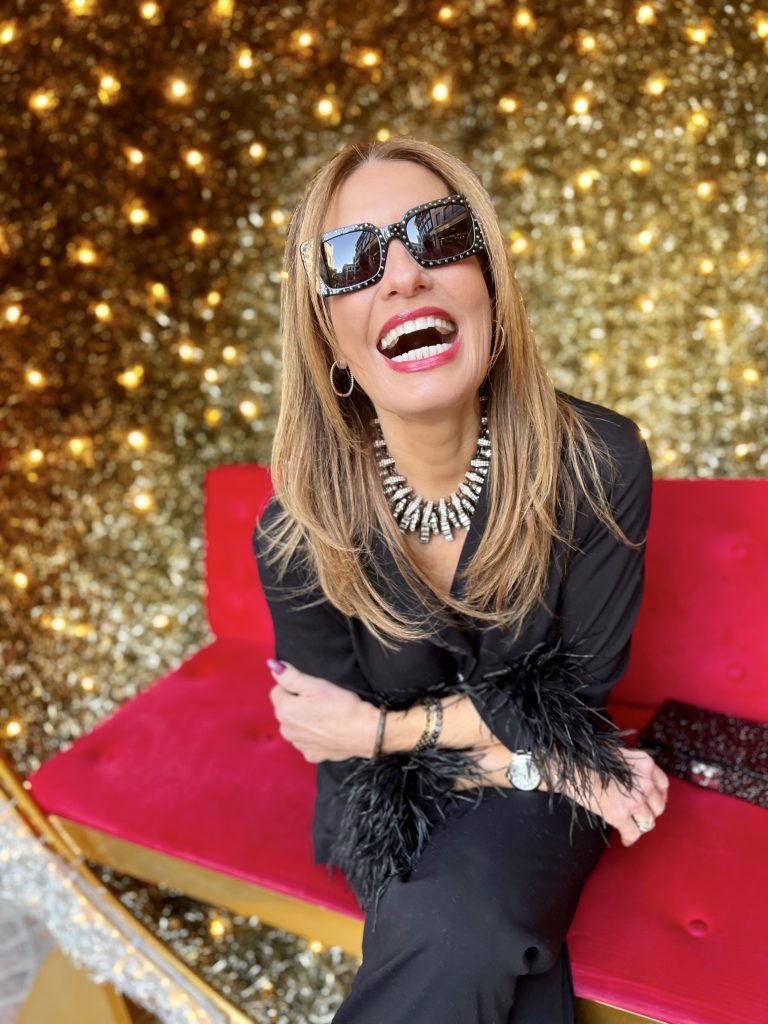 Adding a red lip was a no-brainer for this dressed-up look. My new favorite is this one by Chanel.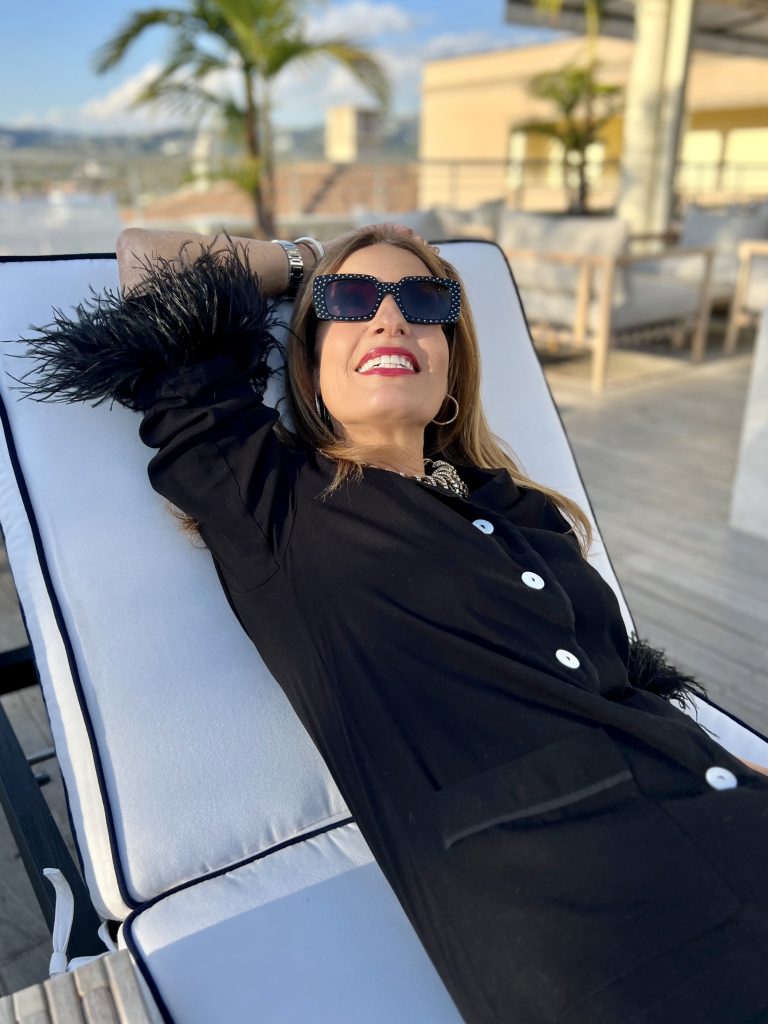 As we strolled down Rodeo, I received a multitude of compliments on my "outfit." Not one person asked me if I was wearing pajamas. On the contrary, a few women asked where I bought it! You should have seen their faces when I disclosed that these were in fact PJs!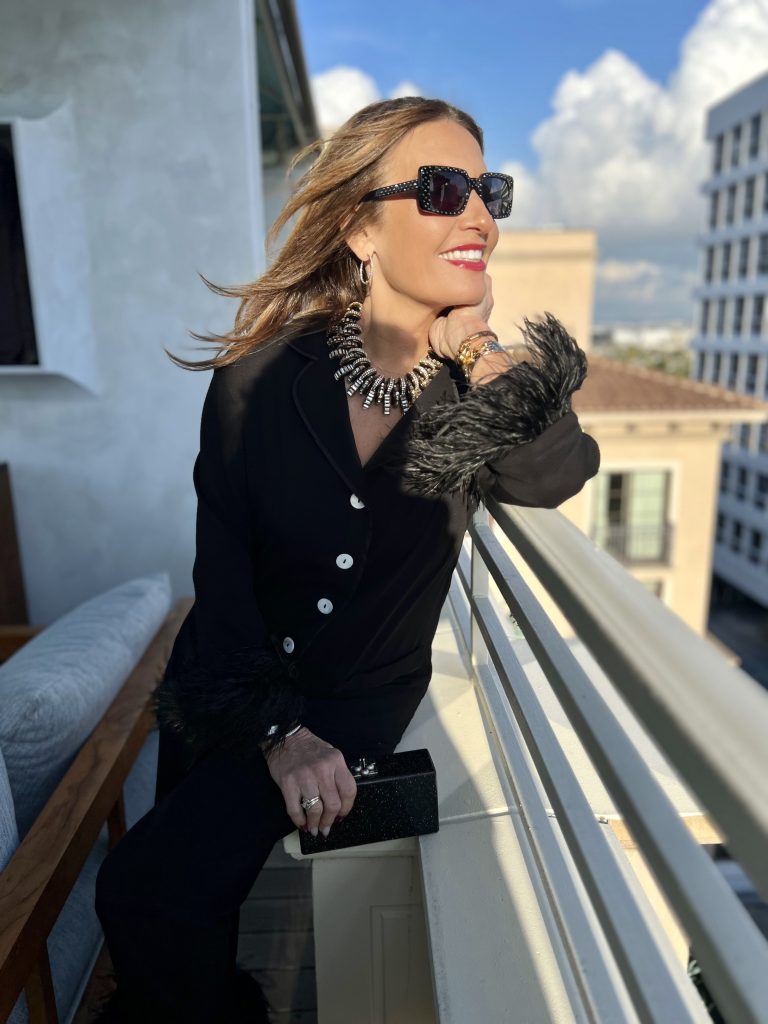 We decided to shoot the photos at the top of the Maybourne Hotel in Beverly Hills. It's beautiful up at the top!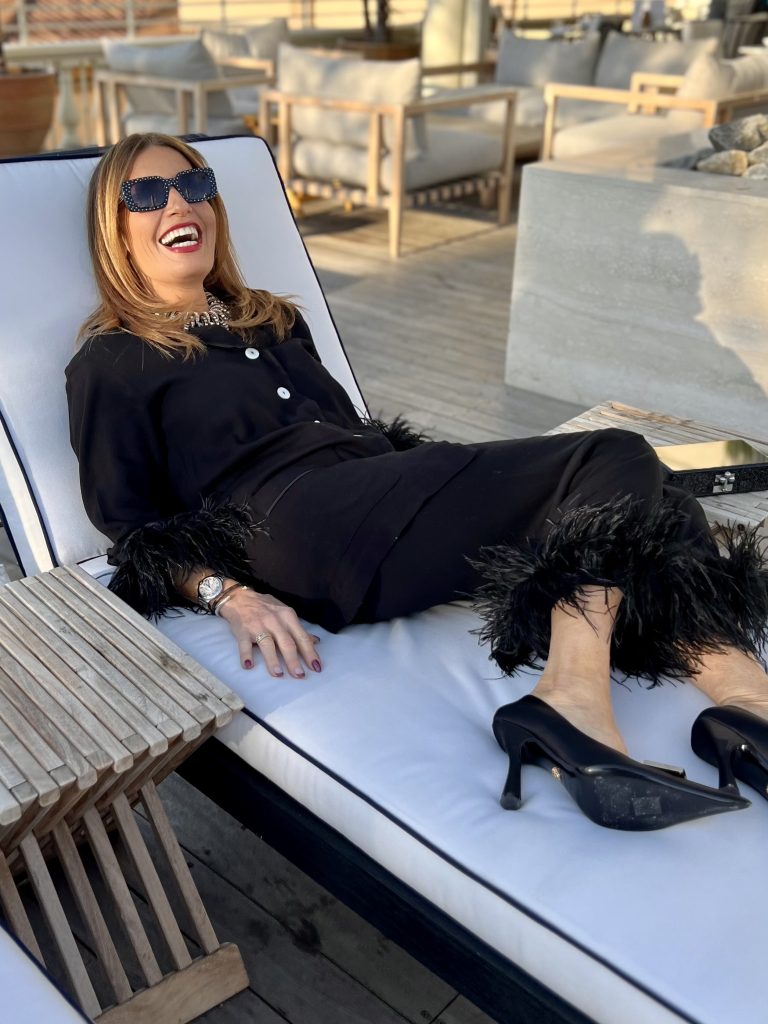 Getting the last laugh in my fancy Sleeper pajamas!
Shop The Post