The denim dress is a wardrobe staple. Versatile and timeless, it can be dressed up or down. Most important is to find the right one, and this style, by Veronica Beard is wonderful. It is comfortable and flattering, and can be styled in a number of ways. Since it's the Fourth Of July, I decided to tie a red white and blue silk scarf around the waist.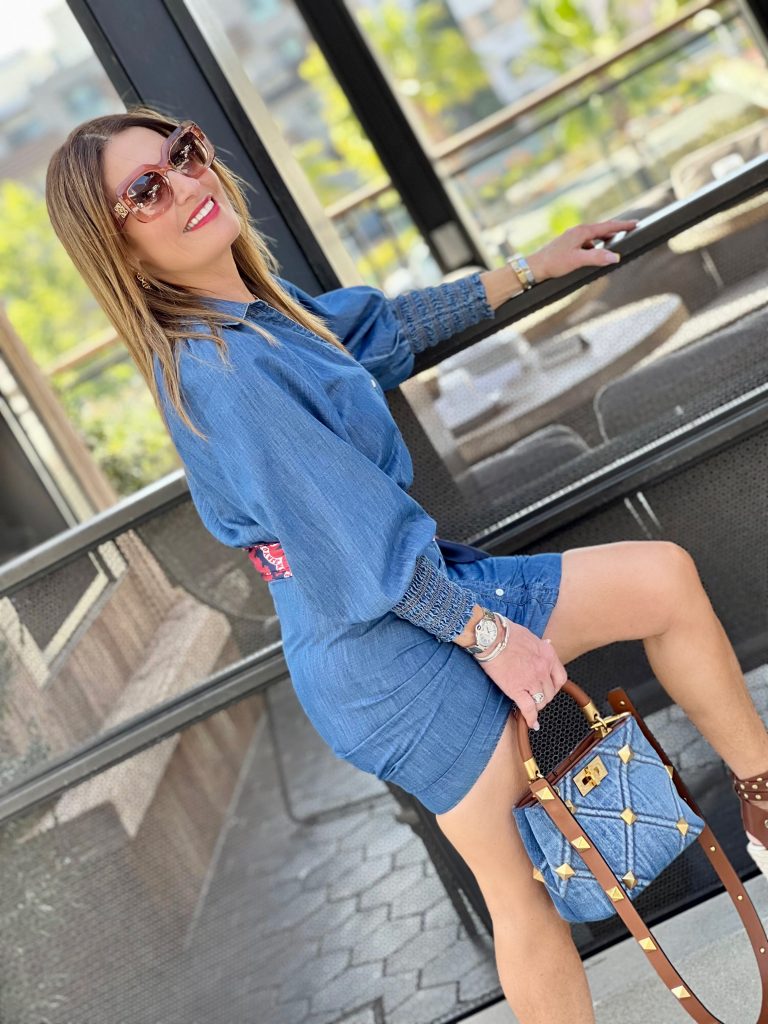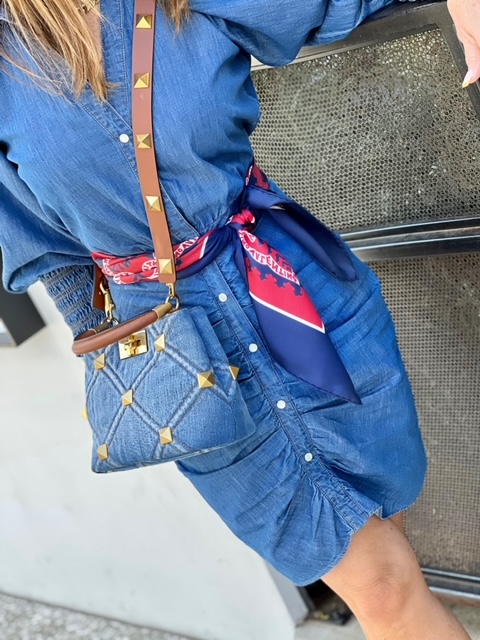 Thee are a myriad of ways to style a silk scarf. Here, I have used it as a belt.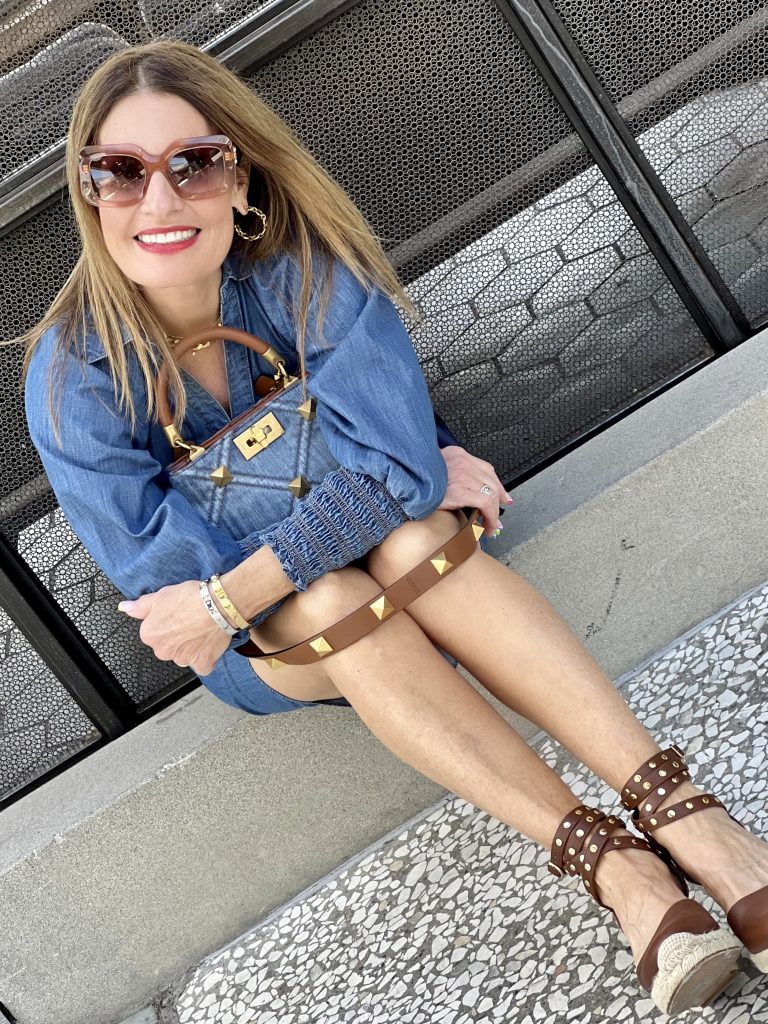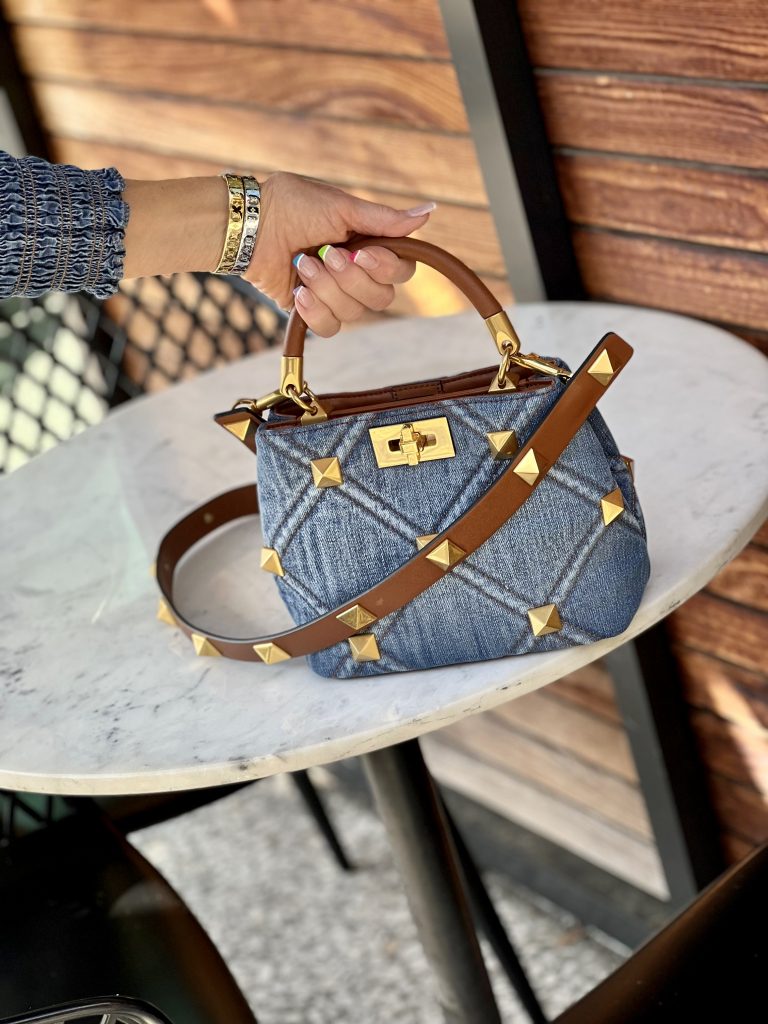 Denim handbags are the new "IT" bag and for good reason. It's casual, hip, and cool. I have found a lesser-priced version, by Rebecca Minkoff, that is just as cute as this one by Valentino, in the carousel below.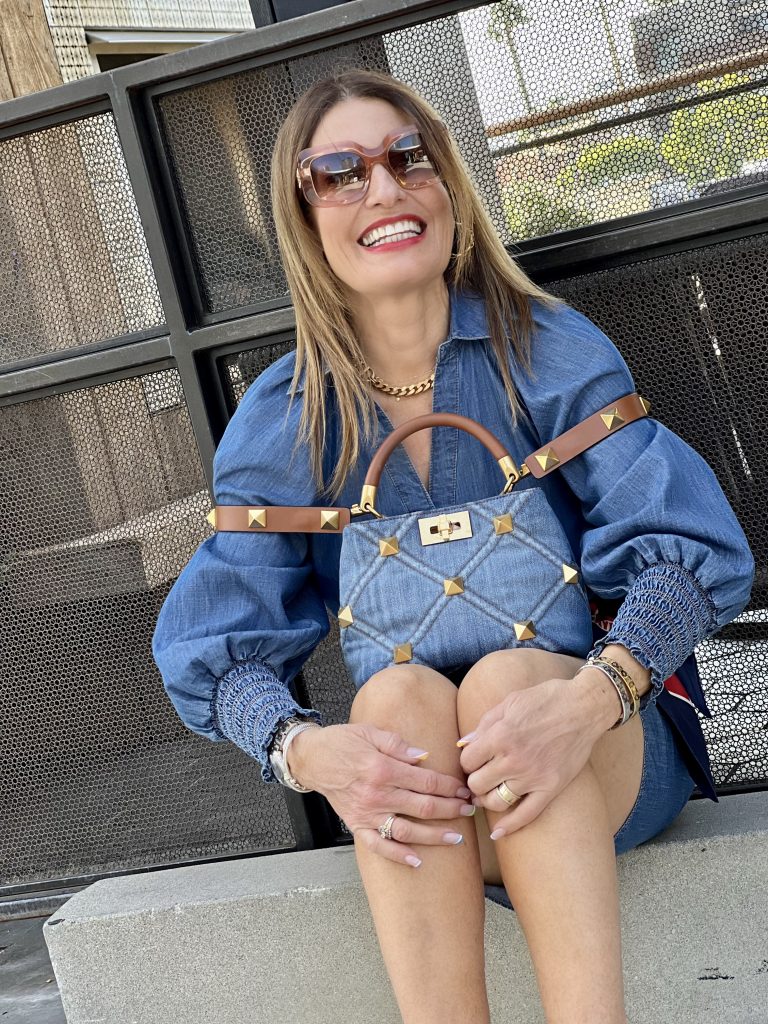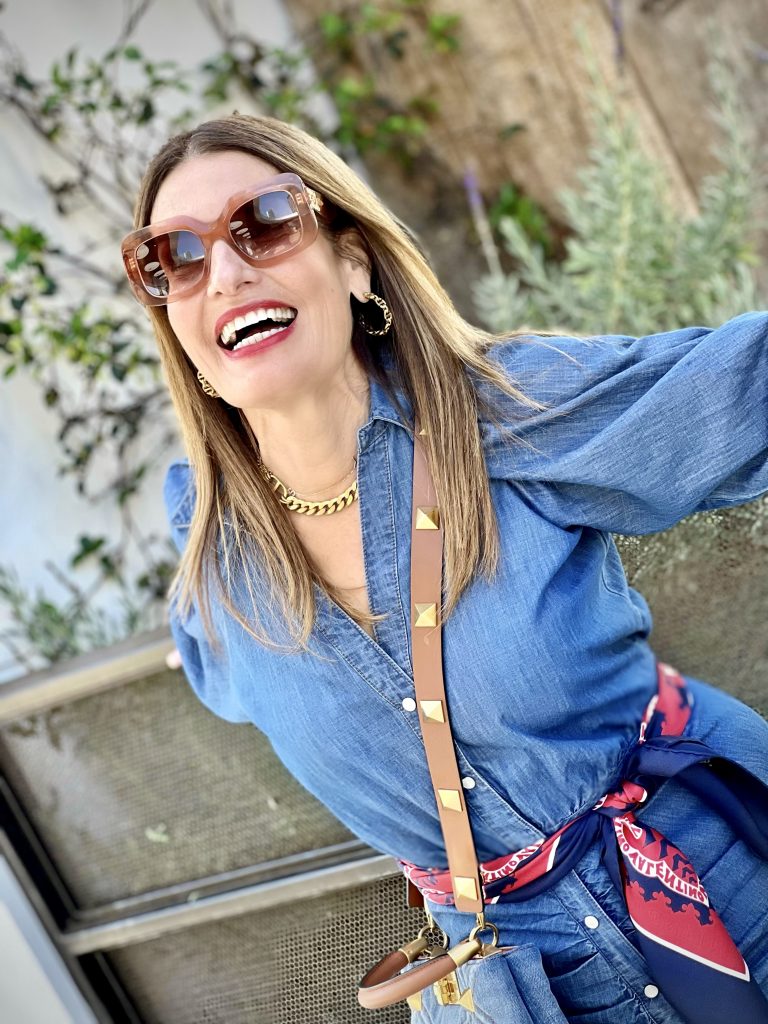 Shop The Post