Denim on denim is always right. Don't get caught up in matching the jacket to the bottoms. If you do this, you will never get out the door. I know, because I used to fall victim to this, until someone finally set me straight! Now I never fret about the exact shade. Matchy-matchy is so yesterday! The trend now is to blend shades and combine patterns that feature the same colors. It's far more refreshing and allows you to be much more creative with your outfits and not so restricted. I shopped my closet for this version of "The Canadian Tuxedo," the term coined for denim on denim.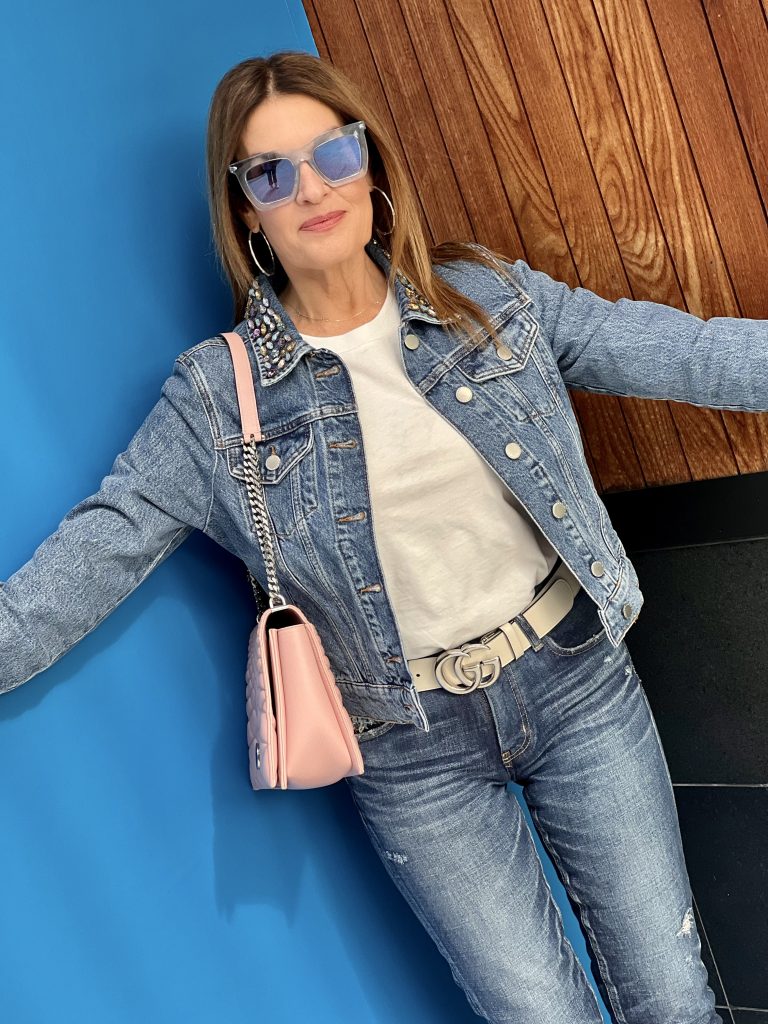 I have owned this embellished jacket by Maje, for several years, and admittedly, have not worn it all that much. My friend, Caroline, couldn't believe that; nor could she keep herself from trying it on! She was such a fan, that I decided to incorporate it into a "shopped my closet outfit!"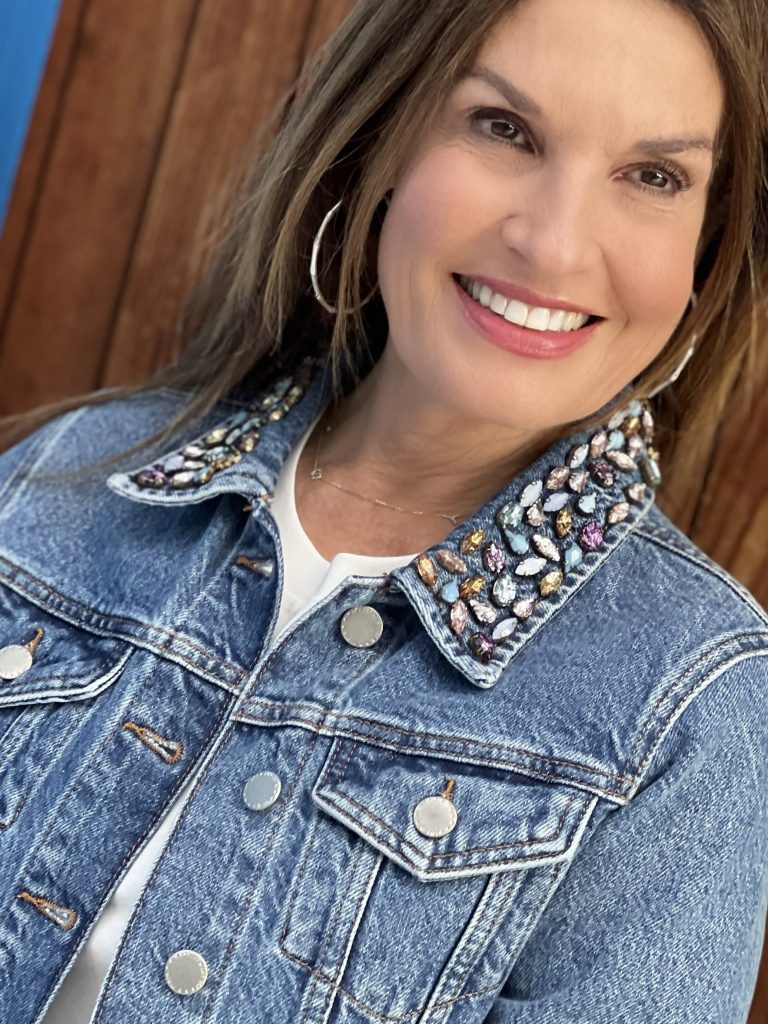 There is no need for much jewelry when you have an embellished collar. I stuck with my tried and true silver bamboo hoops by Jonathan Hardy. (see below in Shop The Post section).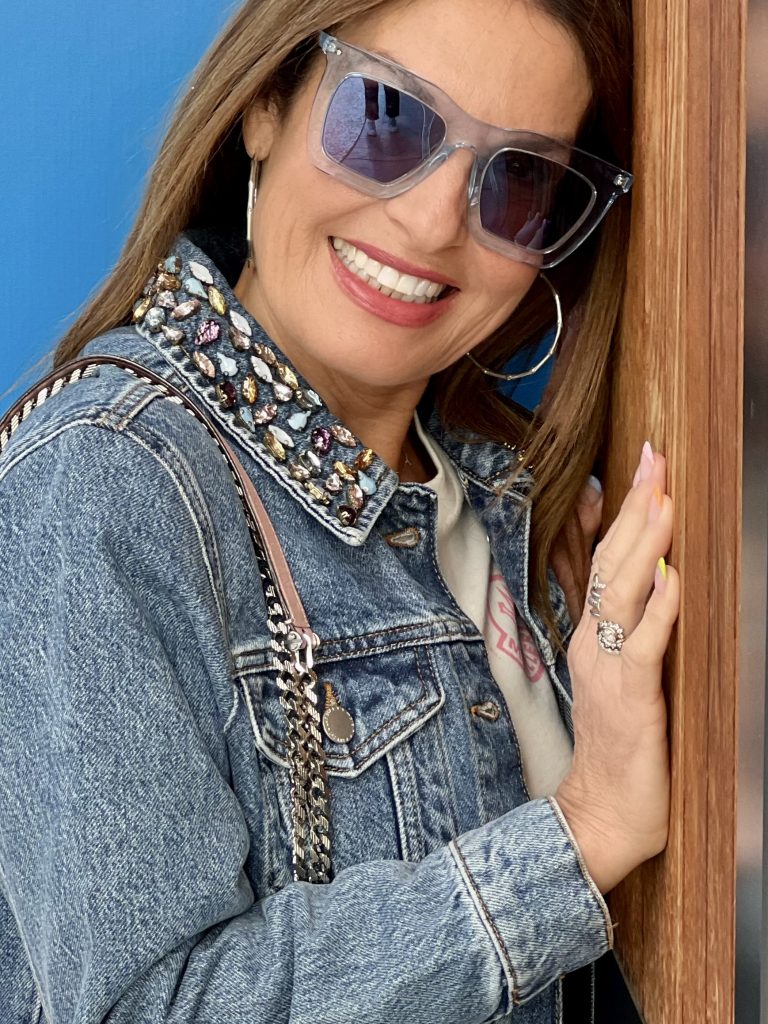 And a great pair of lucite light-colored sunnies keep everything else in focus! I couldn't locate this exact pair, but found some similar ones in the Shop The Post section below.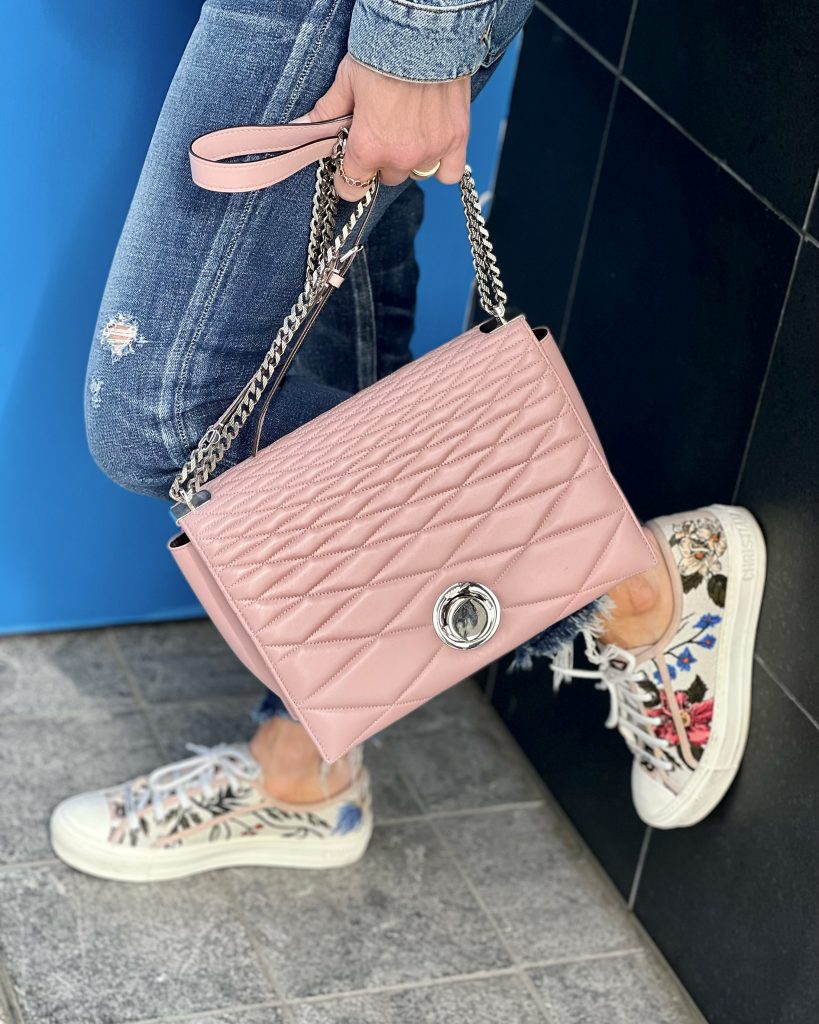 To me, accessories can make or break an outfit, so choose wisely. I wanted to keep this outfit casual, perfect for running errands or meeting up with a friend for a latté. My flat sneakers add pattern and color and my vintage Bally handbag pulls it all together.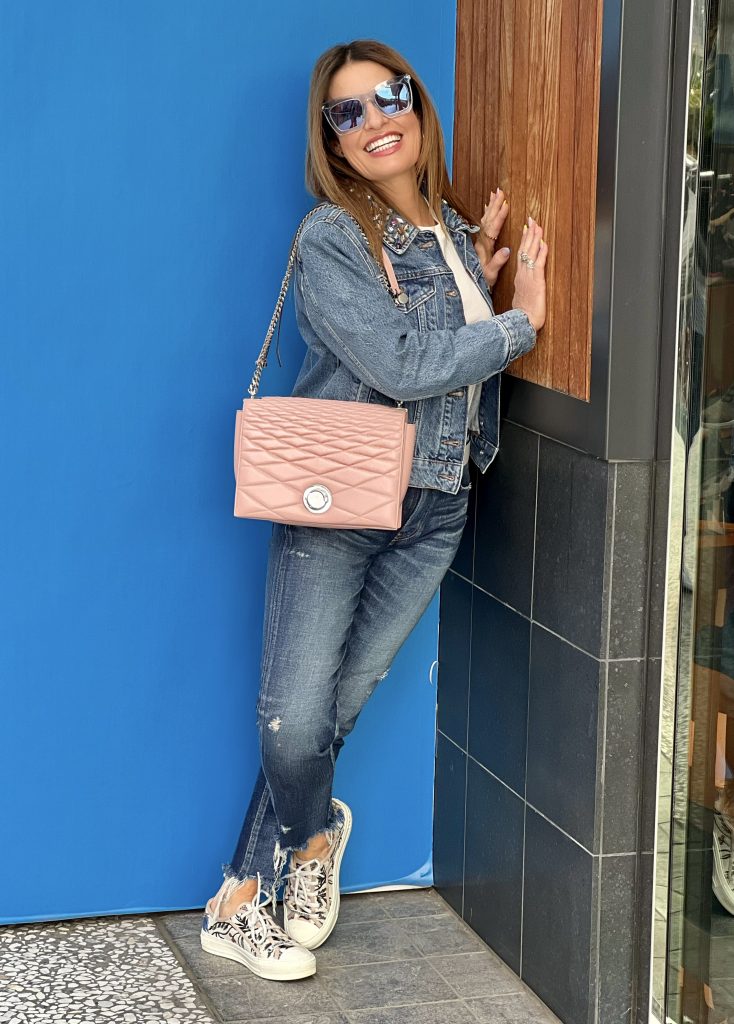 Shop The Post