New meets old in this outfit, with which I am obsessed. Half of this outfit is new, while the accessories are old. These fabulous houndstooth pants by Etro were 40% off at a store I love to shop at in Winnipeg. The store, The Eyelet Dove, specializes in lingerie and swimwear. However, owner Mindy Greenberg, who is the bra expert, (being fitted in a bra by Mindy is considered a rite of passage, but that's another blog story), expanded her store to include a top floor featuring a selection of highly curated designer brands like Etro, Akris and Max Mara. I found these Etro pants on a sale rack and high-fived myself!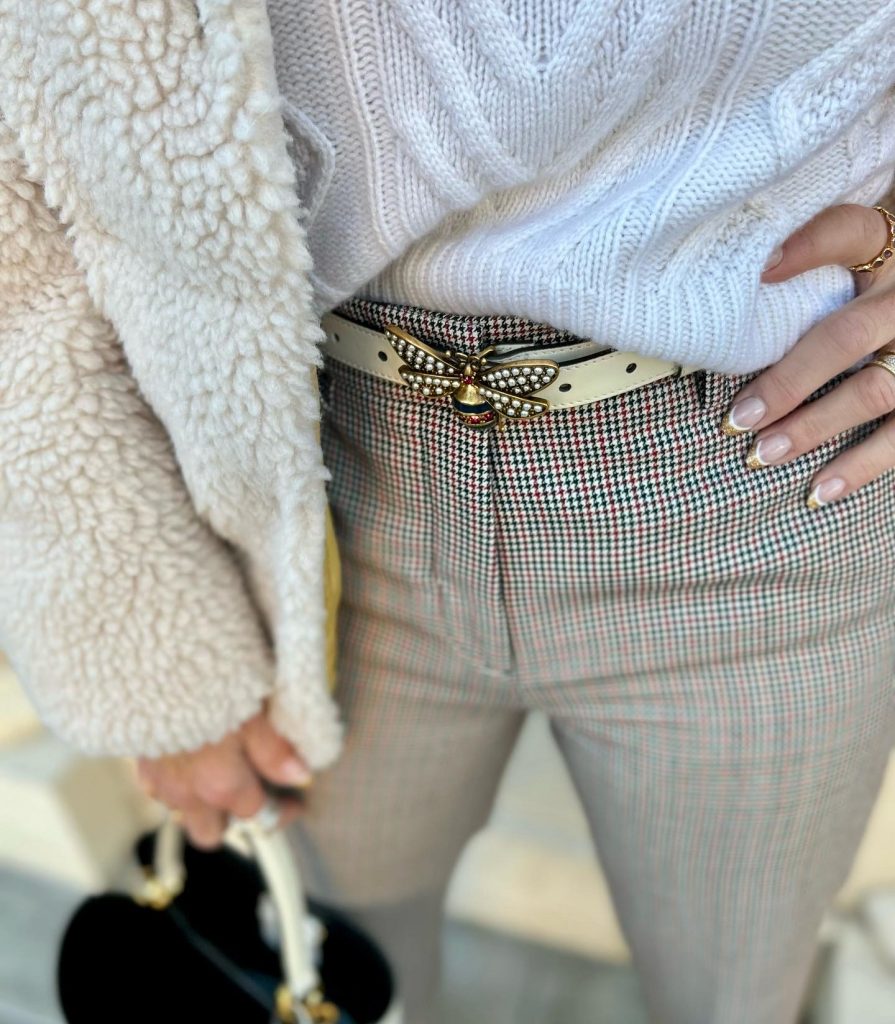 I have been on the hunt for winter white or cream sweaters. I love this color because it brightens an outfit and goes with nearly everything. It is also very hard to come by, so when I saw this one, by rag ad Bone I grabbed it. It is soft and cropped in just the right way.
This puffer jacket, also by Rag ad Bone is a show stopper. I literally get stopped and asked about it every time that I wear it. It is warm and the perfect weight for Los Angeles winters.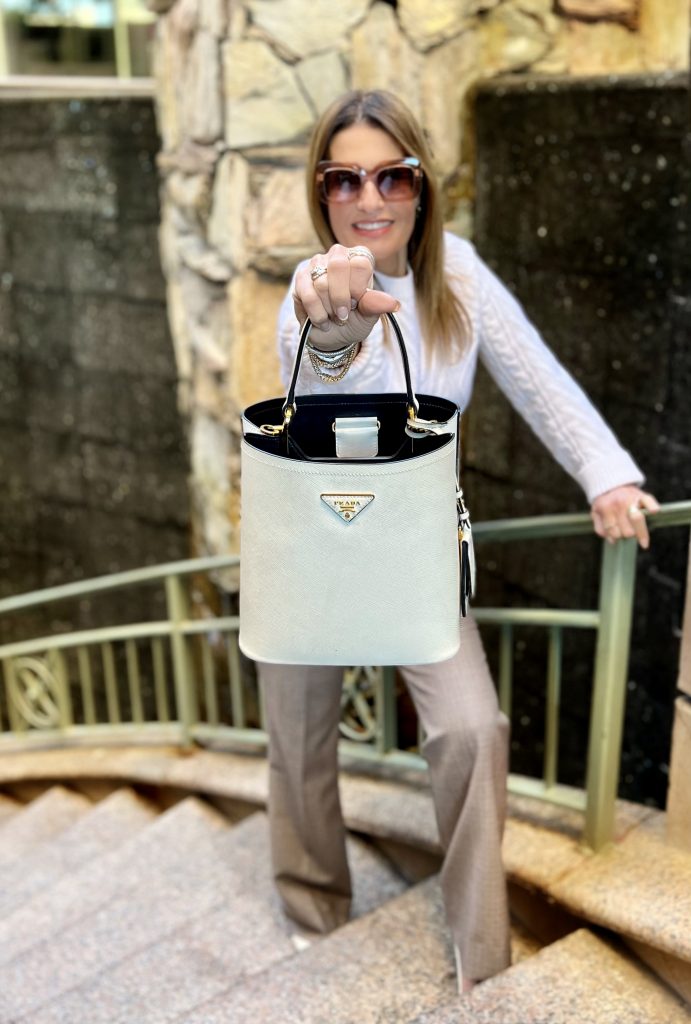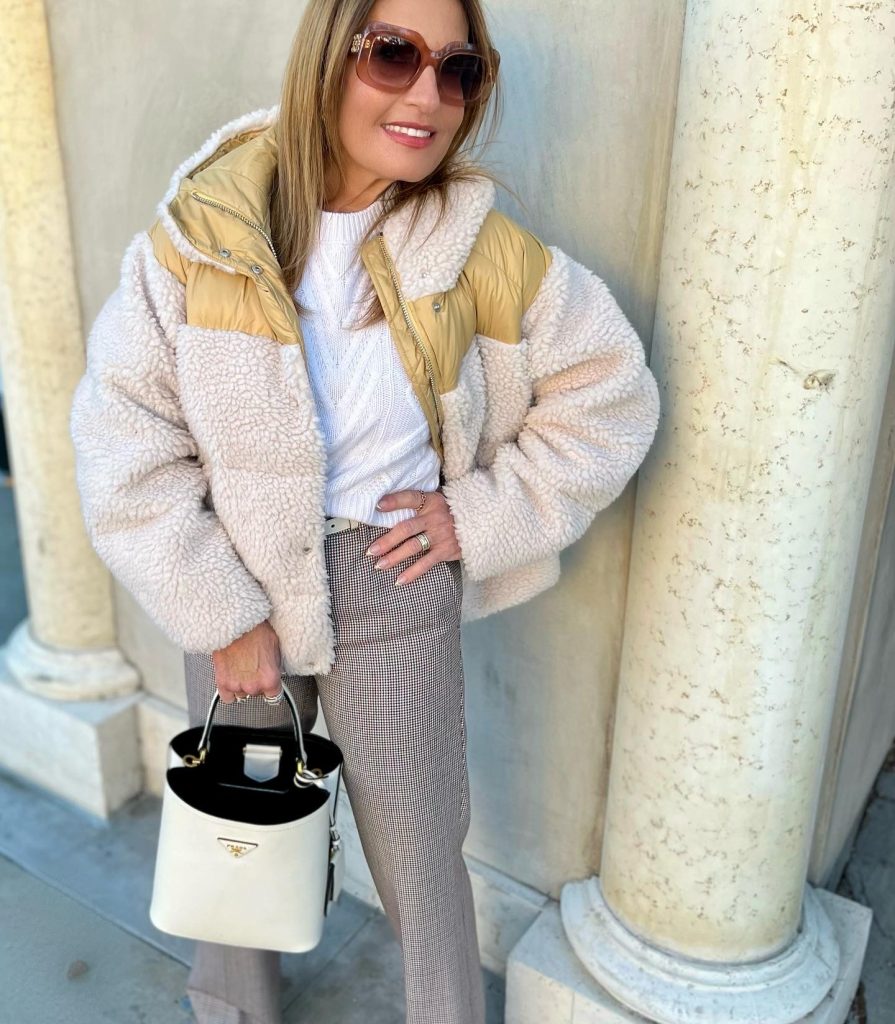 Shop The Post