"How do you decide what to wear everyday?' This is my most asked question. My answer is aways the same: "it depends on my mood." If I am feeling upbeat and energetic, my clothes reflect that. I may grab a bold color, some cool bottoms or a fabulous dress, great shoes or boots, maybe even a hat and some great jewelry, and I am out the door. In all honesty, that is a rare occurrence. Usually I try on at least 3-4 different versions of an outfit before I give it two thumbs up. There are days when "nothing looks good to me," and on those days I take a deep breath and don't try anything that hasn't been test-driven before. In other words, I have those outfits which I deem safe and at the ready. Most times, when it comes to fashion, I like to make bold choices. That should not imply that everything in one's outfit must be bold. The striking choice could be a shoe, a boot or a hat.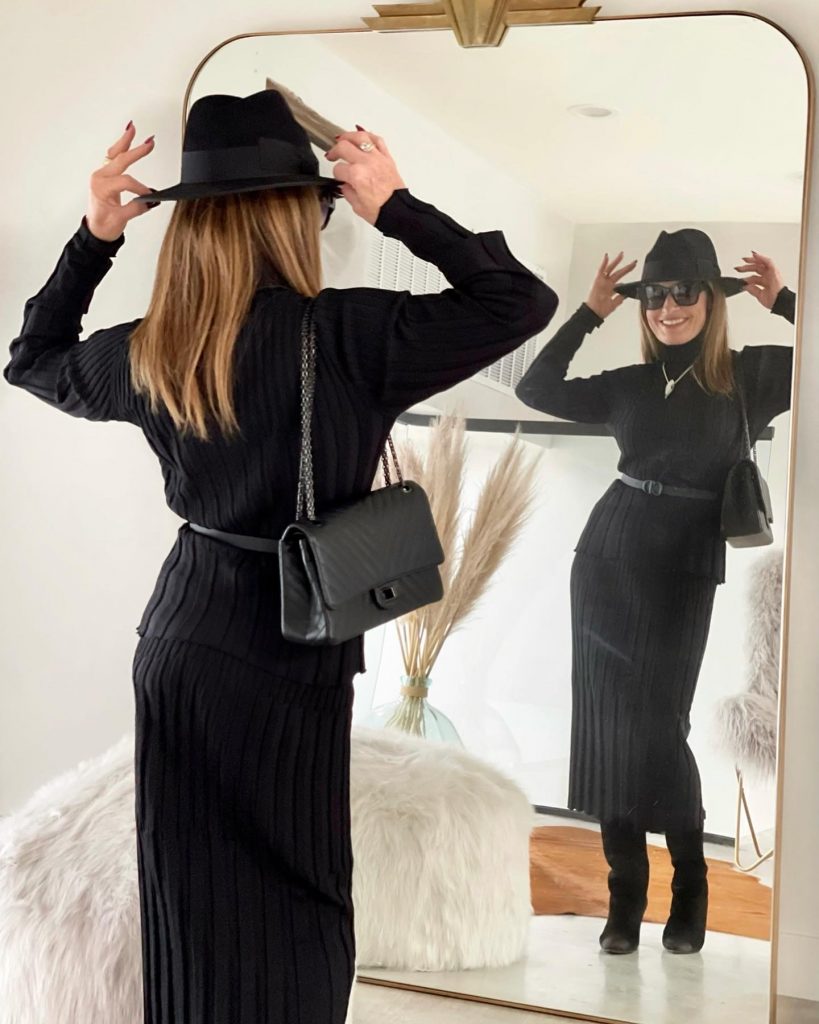 Although this entire outfit is in black, the hat and shades make it bold. A hat is a great way to heighten an outfit. You don't have to make an entrance in lime green (although there is nothing wrong with that color if it suits you), to be considered a bold dresser. An accessory can often reflect your mood -perfectly.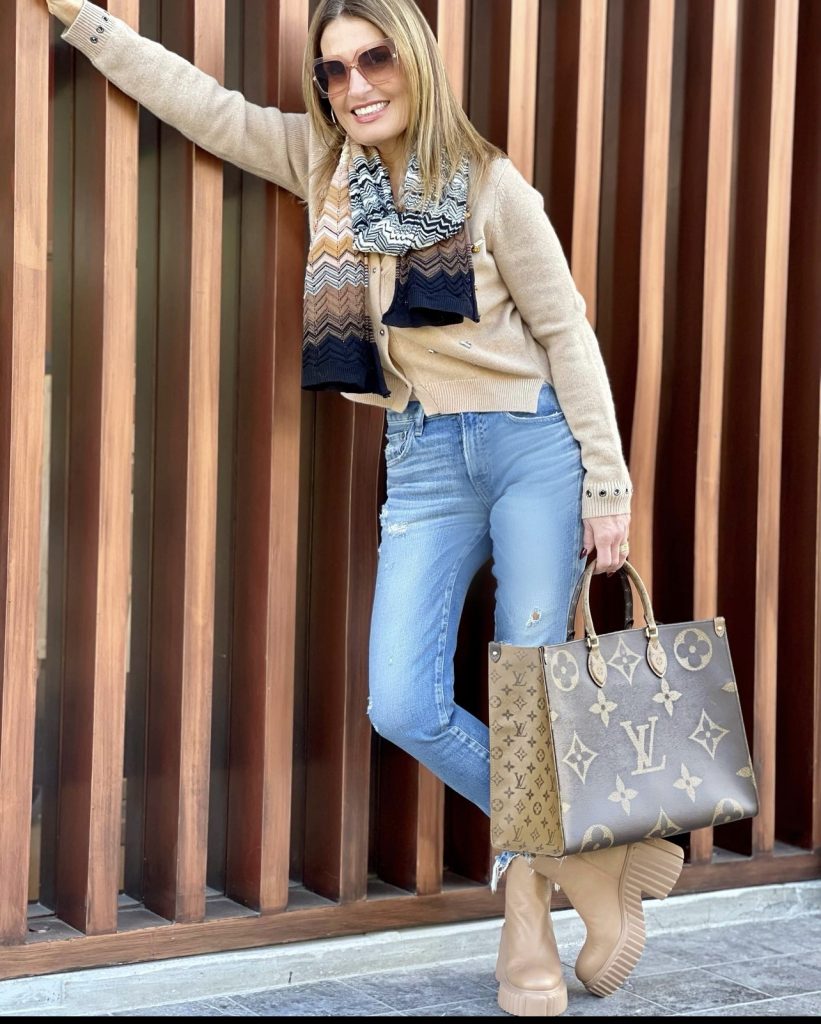 Neutrals keep it subdued for me. I feel as though beige and tan keep things quiet and neutral. Beige and tan also enable you to move from tone to tone and eventually build a monochromatic look. You can add depth with a rich chocolate brown as I did with this Missoni scarf and the LV tote.
I have received so many compliments on these AGL booties, a new brand for me. But AGL has become my number one go-to for cool edgy with a great deal of comfort. Last week I ran a mile through the Vancouver airport in another pair of AGL booties and I made it on the plane just minutes before they closed the door, no harm endured.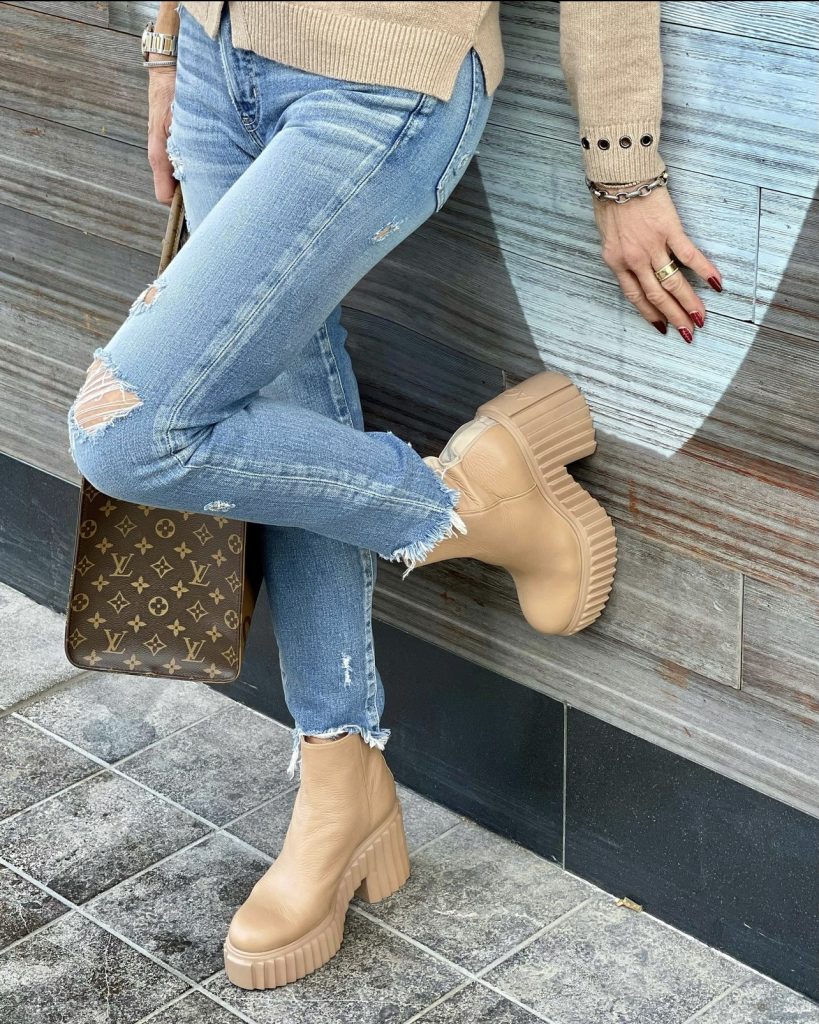 An embellished cardigan is a must for everyone. It can go from casual if you wear it with jeans, or pair it with black pants or over a dress for something a little more dressy. Unfortunately, after combing the internet, I could not locate this exact cardigan…which would explain why it was marked down at the shop Girl Candy, located in my hometown of Winnipeg, Canada. Buyer and manager, (and now my new best friend), Andie (Palay) Solomon has curated a beautiful selection of clothing and accessories for her clientele. Check out the store HERE on their Instagram page and if something appeals to you, DM Andie and tell that I sent you. Remember that everything is Canadian dollars so you start saving 20% automatically!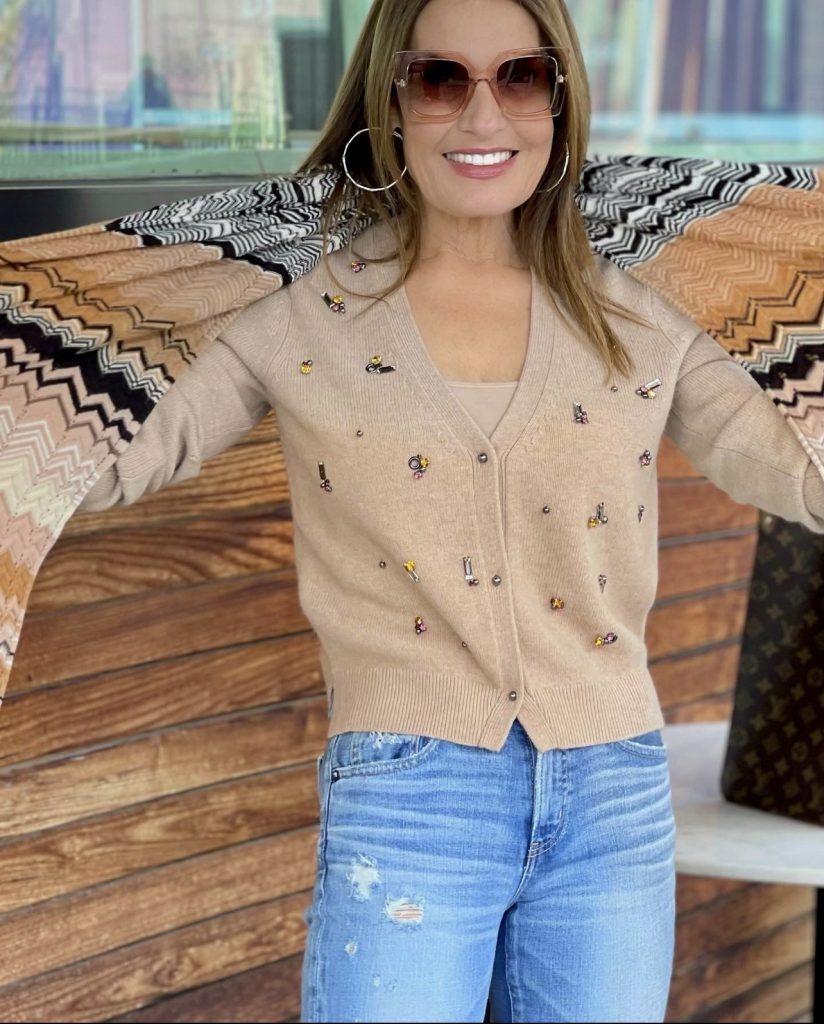 No matter where you fall on the bold or neutral dresser scale, one thing s for certain; fashion choices are guided by mood and emotion, but it's always fun to step out of one's comfort zone.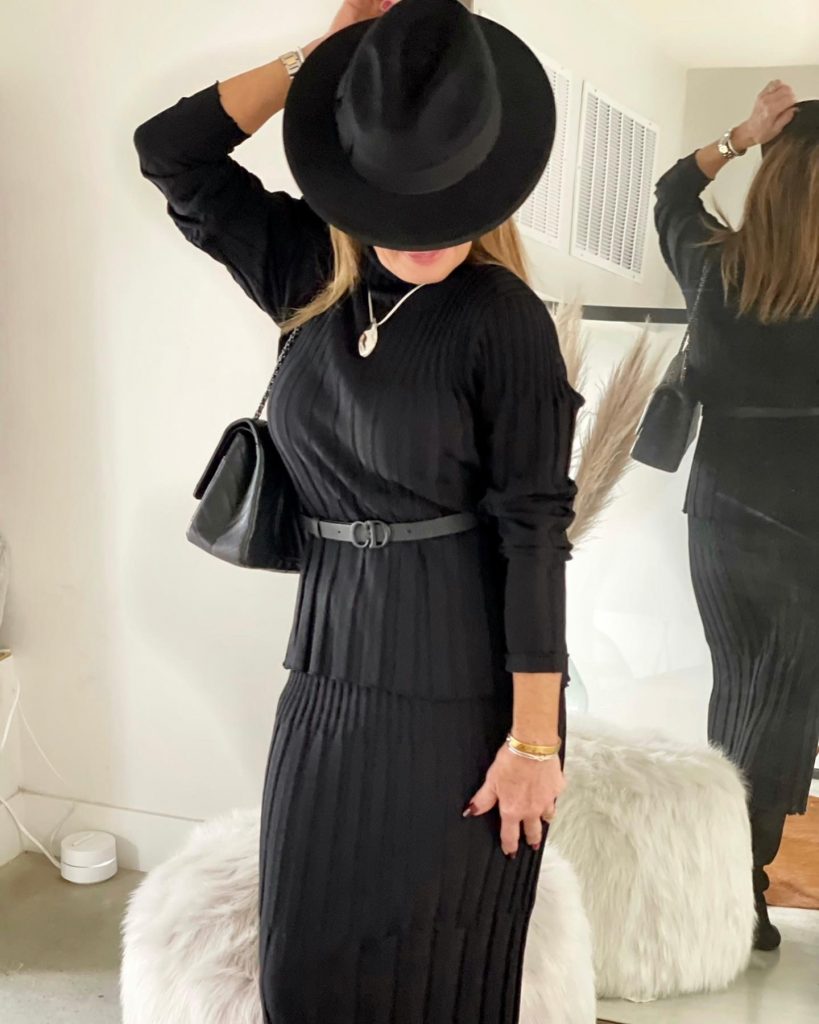 Shop The Post