A shirt dress is always a good thing to have in one's closet, for its comfort alone. Add its versatility, and you've got a travel piece that can take you from day to night in a flash. This photoshoot happened spontaneously, as my parents and I were taking advantage of the unseasonably warm weather and went off to explore the beautiful Leo Mol Sculpture Gardens at Assiniboine Park. We were looking for a beautiful background in which to take one photo of me in a horizontal scape for an article that was being written about me on the blog, 1010 Park Place, by writer, Brenda Coffee. I met Brenda via our Instagram community of women bloggers over 50. I instantly fell in love with Brenda's candor and writing style. Her stories and opinions resonated with me, so I was incredibly honored when she asked if she could feature me on her blog. You can view the article here. Brenda asked me to please send her a photograph in horizontal perspective. I could not find one horizontal photo of myself, so off we set to the park to capture an image in exactly the correct proportions.
My father dabbled in photography as a hobby when we were growing so I did not hesitate to ask for his assistance and the results speak for themselves.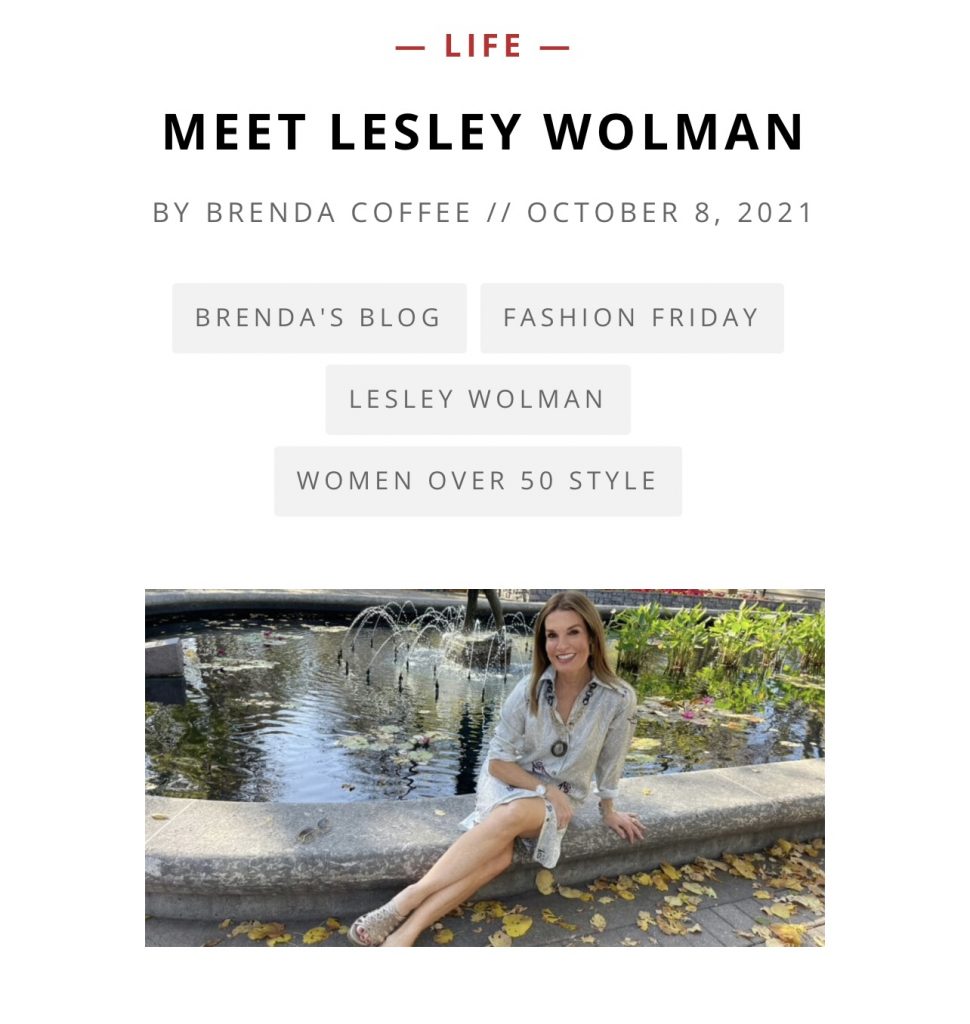 Since I was staying with my parents, and I love to go through my mother's accessories and clothing, I decided that her necklaces and earrings were going to add far more to this shirt dress, than the ones I grabbed before I left Los Angeles. And I was right; these lightweight earrings made of paper, along with this fabulous necklace and cuff, added so much to the dress.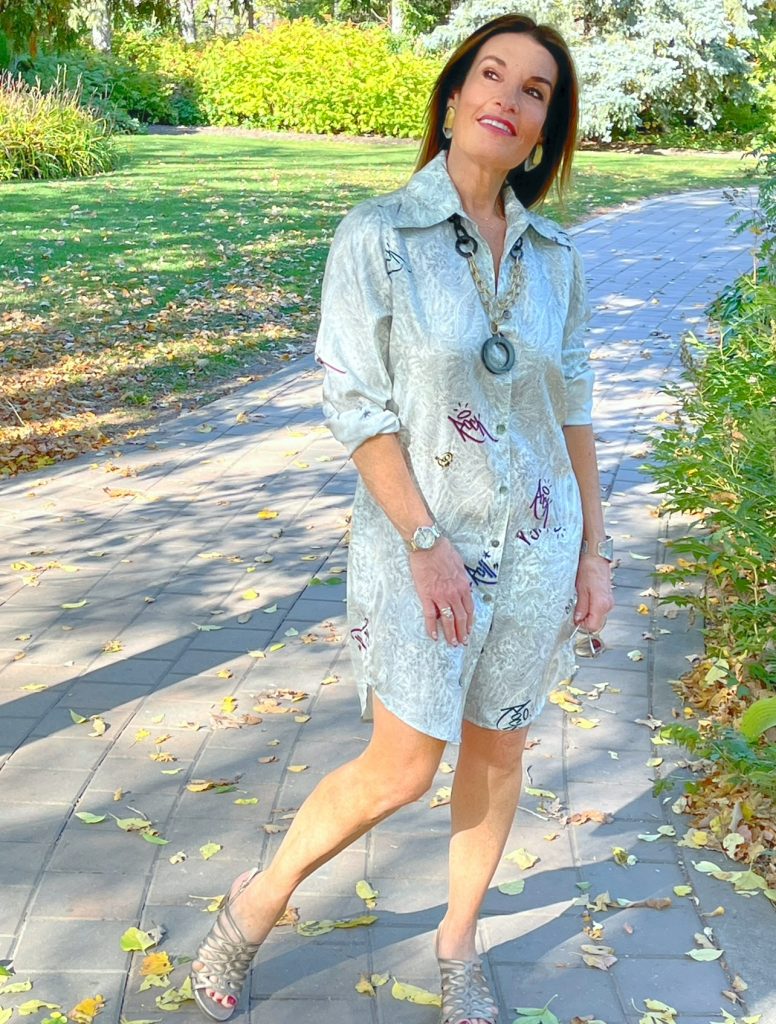 Next, I moved to her shoe closet, to see what little gems lived there. Lo and behold, there were these platinum Stuart Weitzman sandals that we got together when we were in Palm Desert a few years ago. They are extremely comfortable and the heel height is perfect.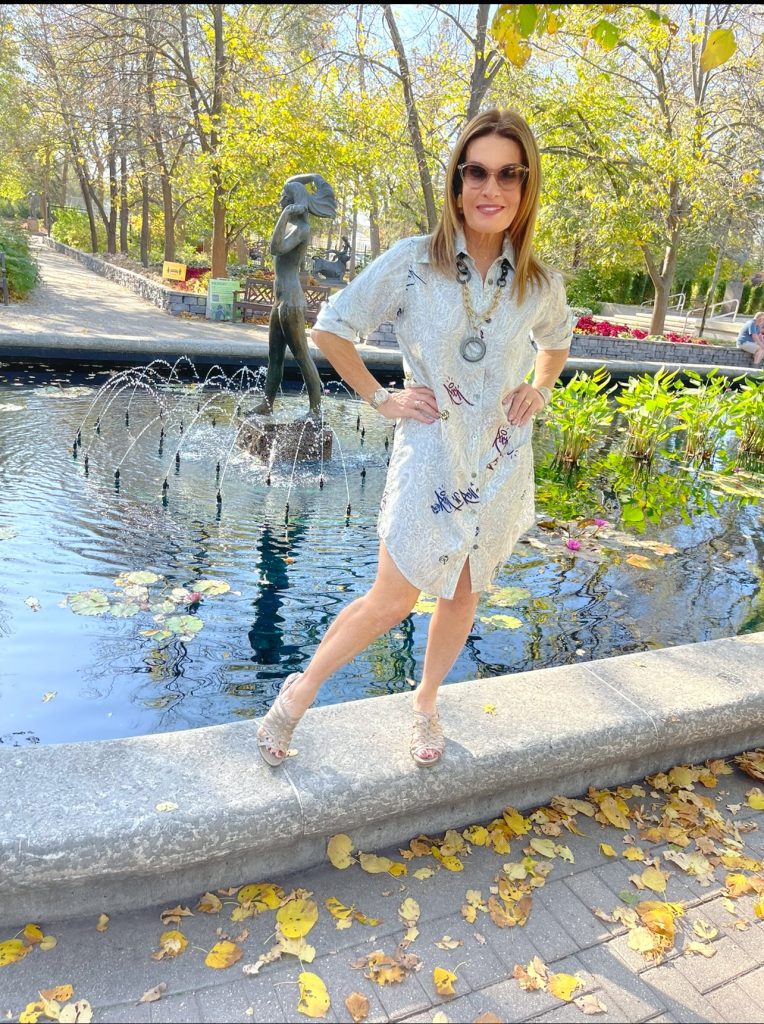 One of the reasons to love a shirt dress is for its versatility. When I arrived in Toronto, I wore it over jeans and a camisole for a cool edgy look. Jeff snapped this shot.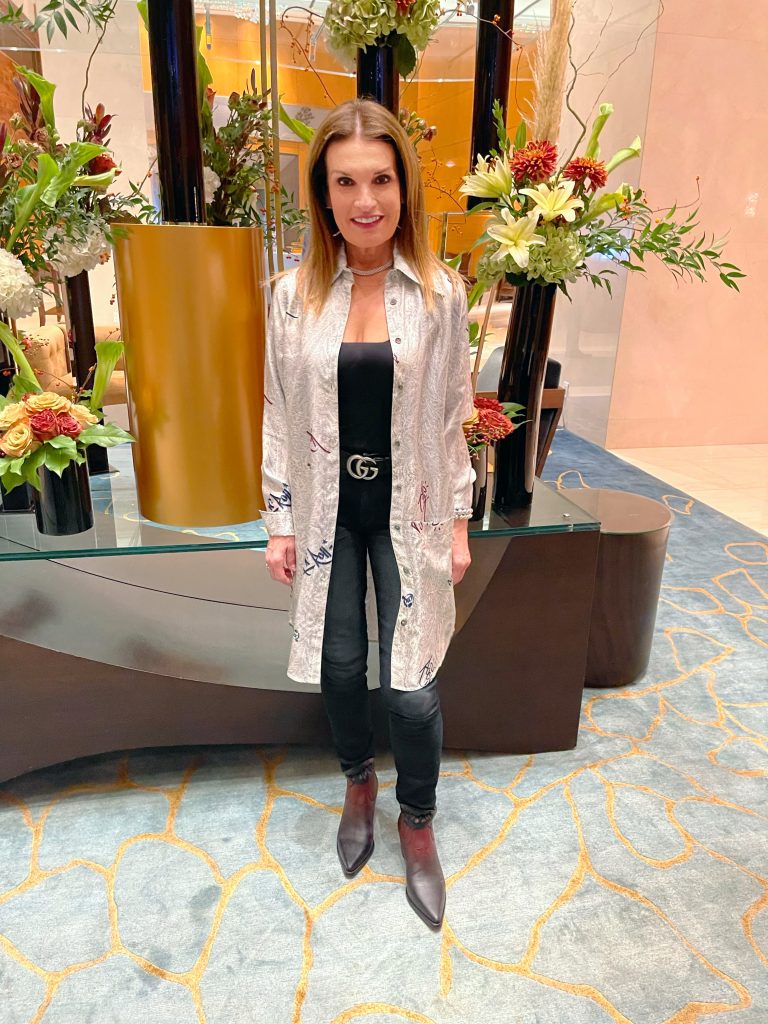 Invest in a shirt dress: it will add to your wardrobe. It's that item of clothing that keeps on giving!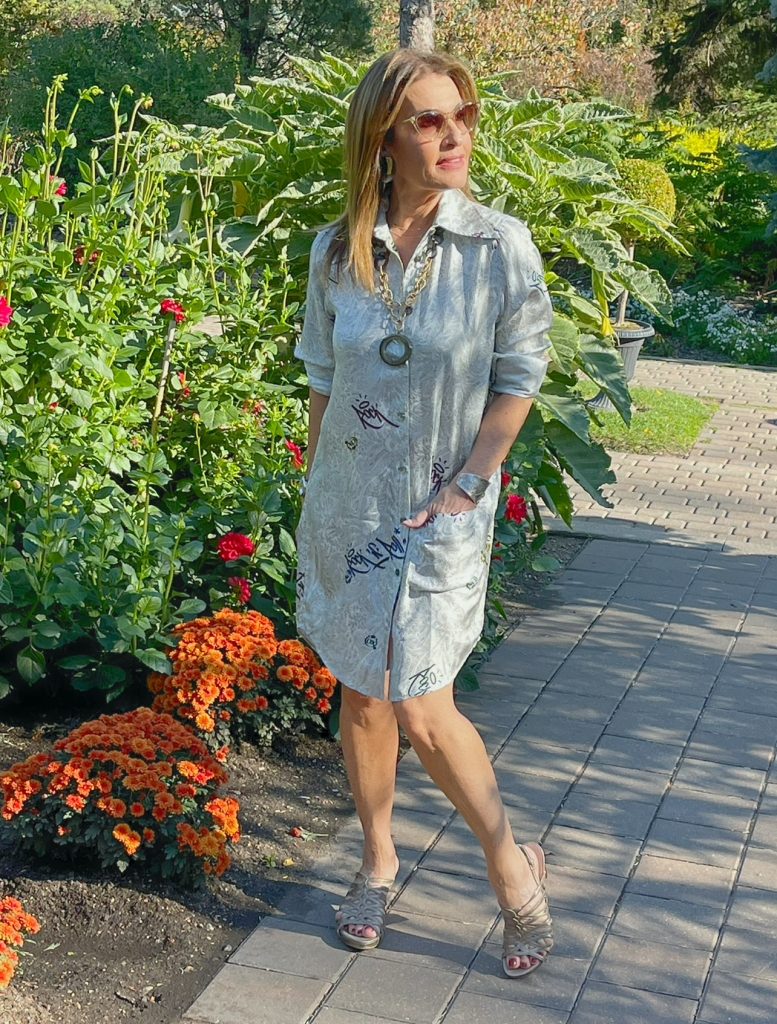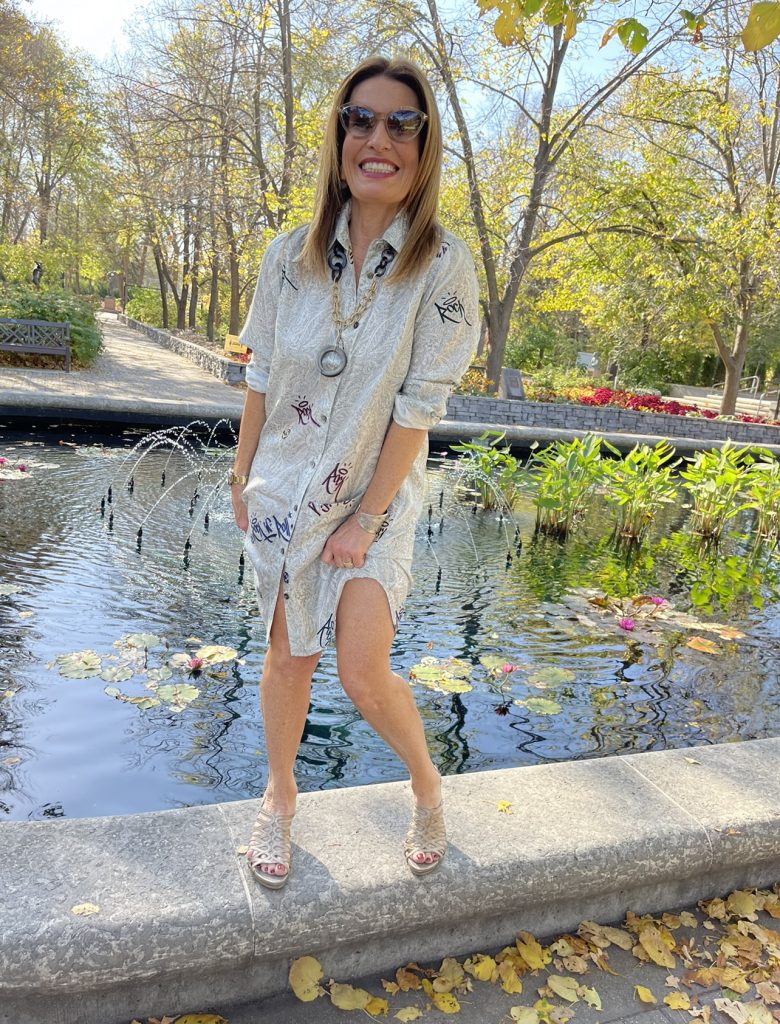 Thanks, Daddy, I couldn't have done it without you!