Animal print, leopard print, no matter what you call it, I'll have it! There is a lot to cover in this outfit, so let's get to it. I have owned this maxi skirt for a few years now but sadly have not worn it that many times. I believe that is because I didn't reimagine it in any other way except for high styling it as a dressy piece. Once I took it down a notch, it suddenly became very accessible. Adding a tank top (and a sweater or denim jacket for the evening), along with a pair of booties, makes this skirt a winner.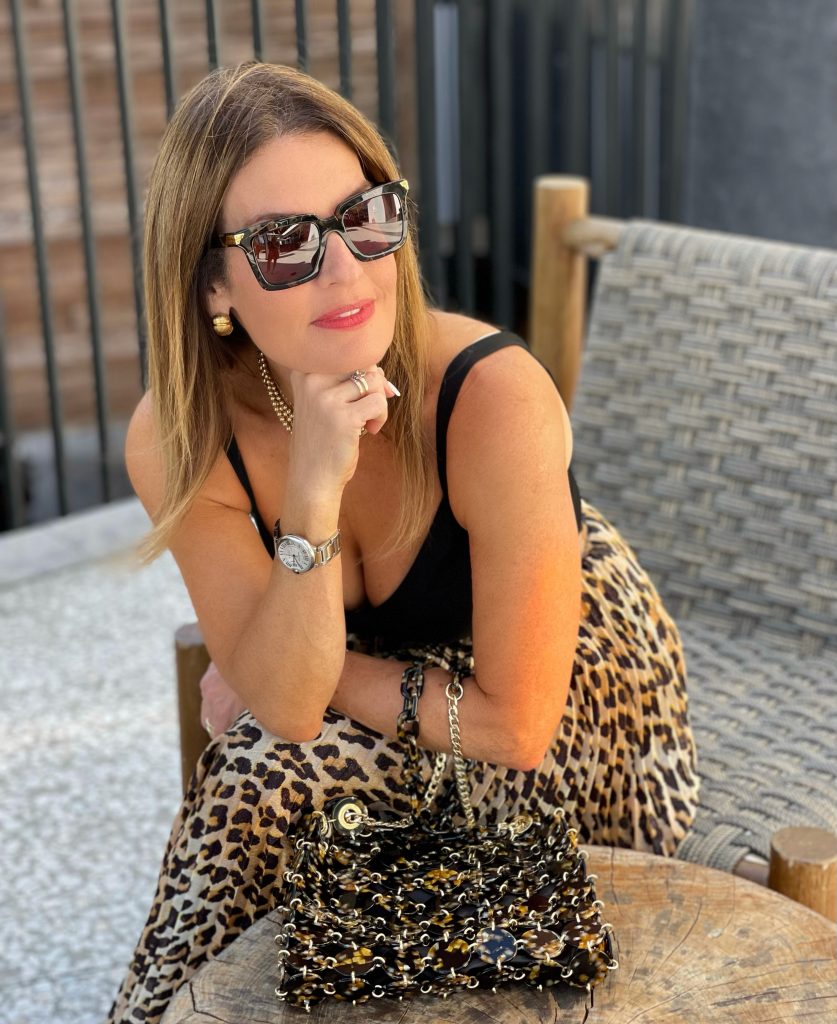 Admittedly, I had it styled with a cute cropped sweater, but on the day of our shoot, it was 85 degrees and not conducive to anything but this wonderful camisole by Adea Clothing. My cousin, a fellow fashionista, began singing the praises of this brand to me when I visited her on my recent trip to Toronto. After trying a few of their pieces, I will never look at another Wolford top. The price of Adea is a fraction of the cost of a high-end brand like Wolford, and in my opinion, is far better in terms of fit, comfort, and versatility. This is a brand you are going to want in your wardrobe. I will be featuring Adea pieces over the next few weeks, so stay tuned. In the meantime, you can peruse their website here, and start putting together a wishlist…you get 20% off when you use my code, so the price drops even more!!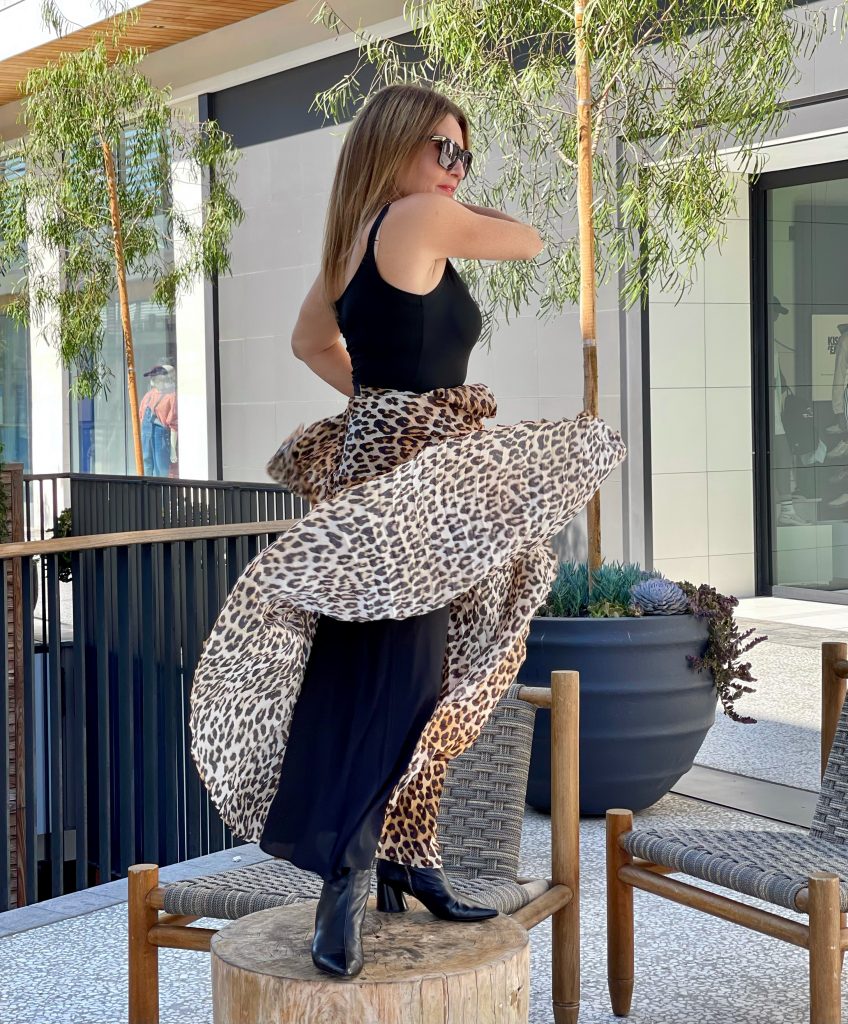 The photo above, taken by my friend Pam Monroe, is so good that despite my fashion faux pas (a flesh-colored bra under a black cami), I still had to post it!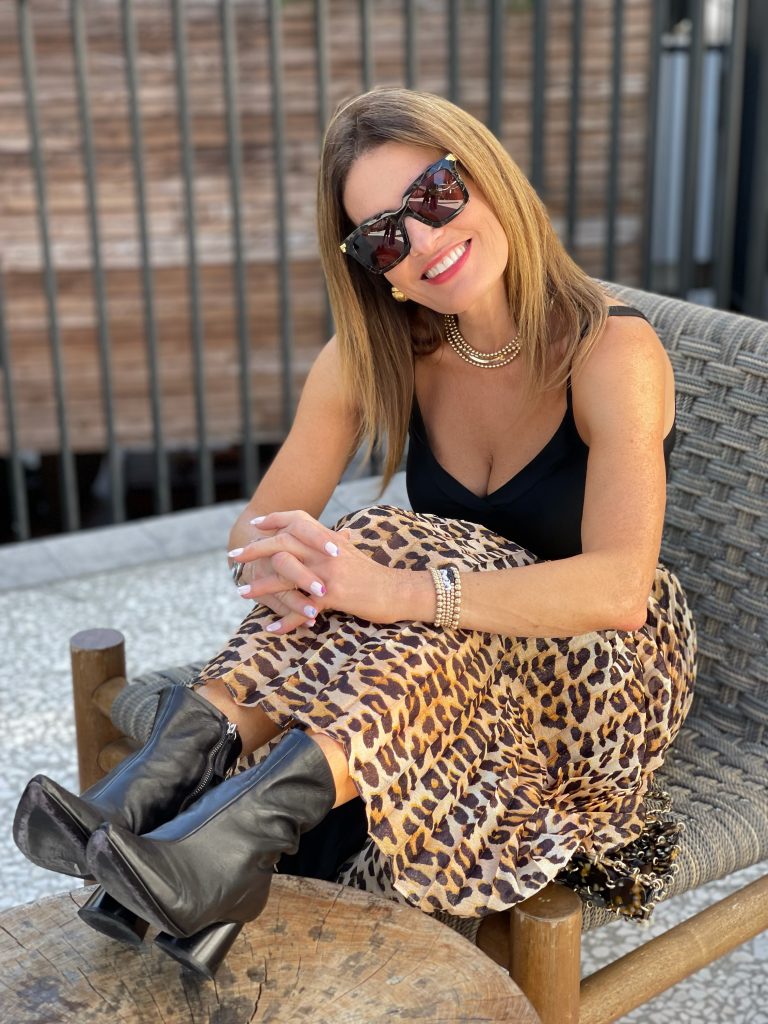 I cannot say enough about the importance of wearing comfortable shoes and boots, at any age, but especially for us older gals. If I had a conversation with my 20 and 30-year-old self, it would be to wear sneakers when traipsing around cities like New York and Toronto, rather than high heel shoes or boots. If I had booties like these, perhaps my feet would have fared better, and the arthritic toes would have been kept at bay. Do yourself a favor and invest in a pair of chic soft leather booties like these. Their versatility speaks for themselves and they will add so much to your wardrobe (not to mention the steps to your day!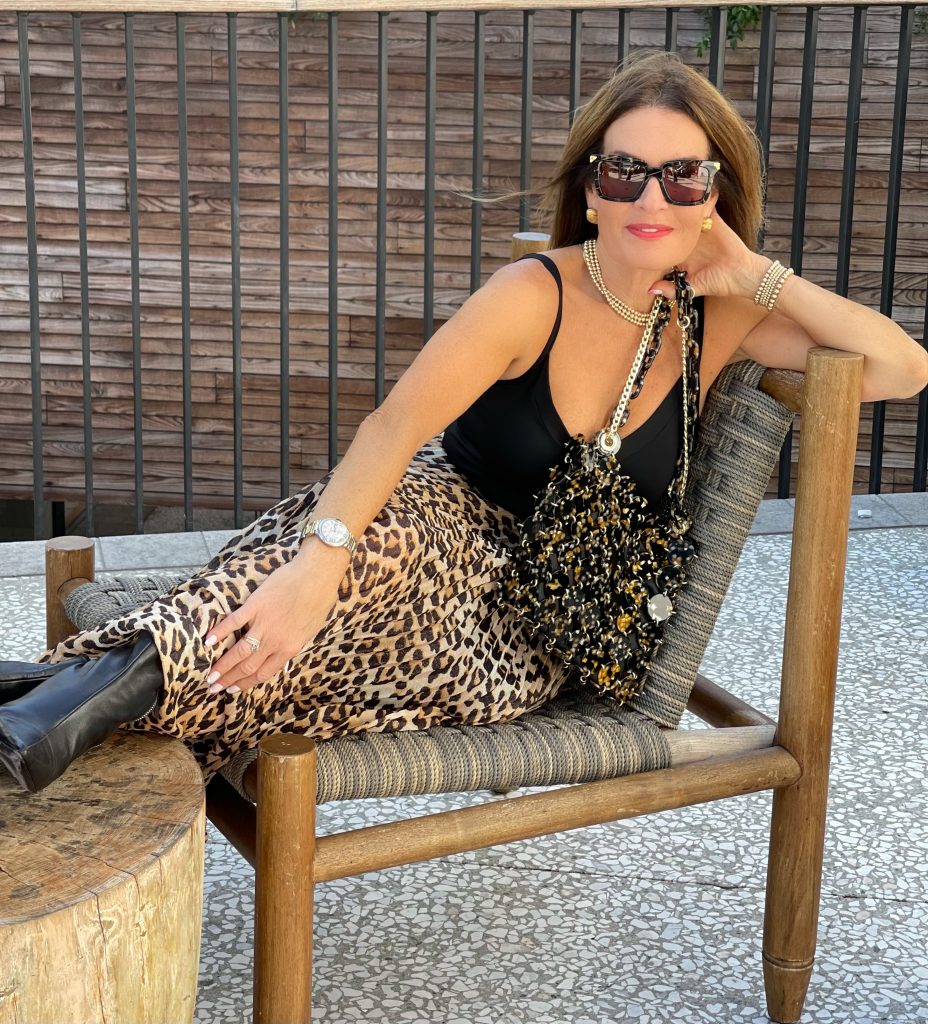 I love a good handbag and this tortoiseshell resin one by Sandro is fabulous. You can click on either of the links above and purchase it. It is so unique and fits your phone, a small wallet (although with apple pay, you almost no longer require one), lipstick and keys.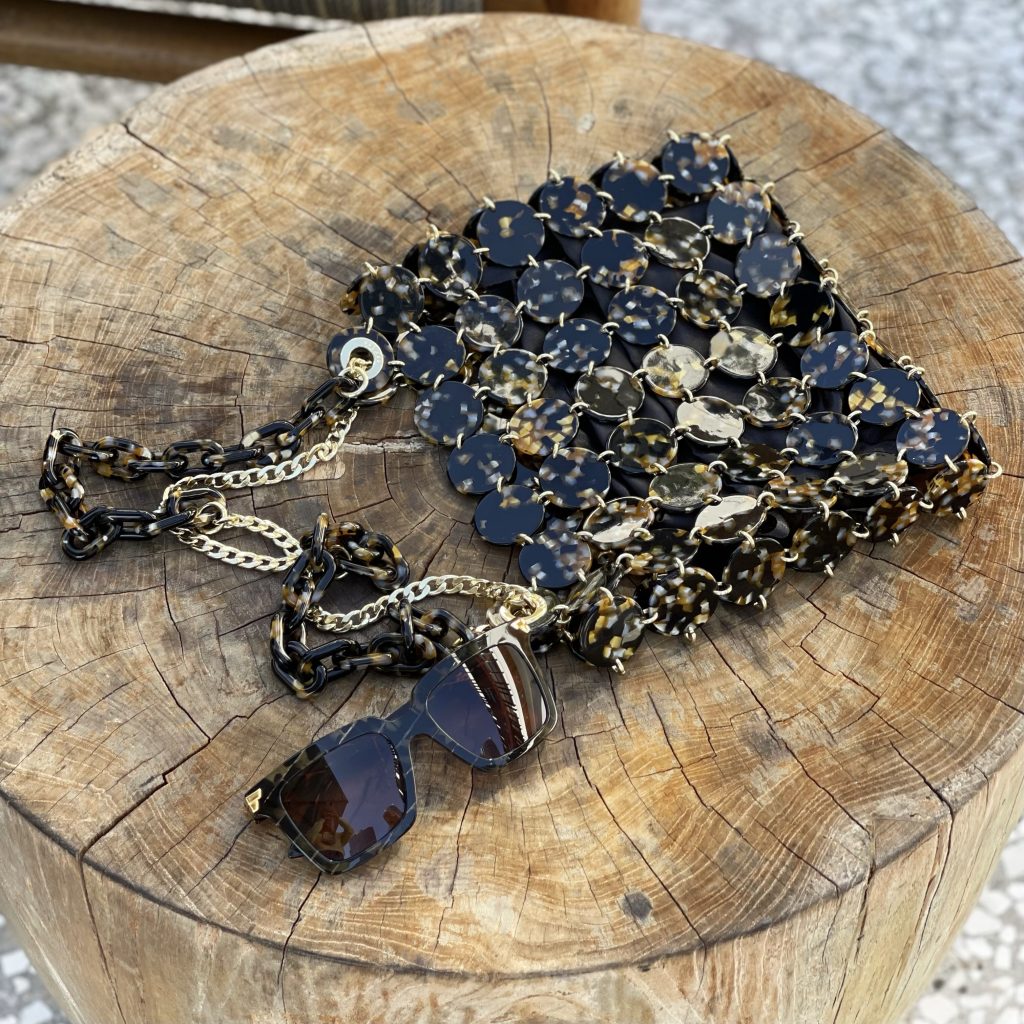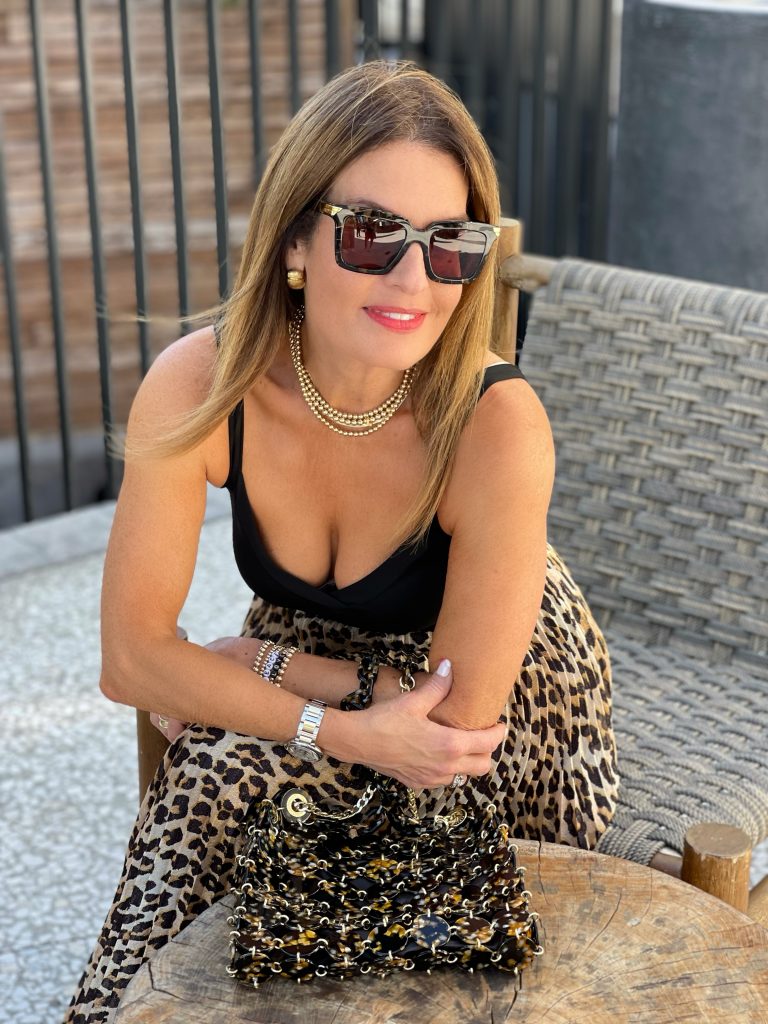 Jewelry is always important when it comes to styling an outfit. I decided to stack my gold beaded necklaces for this look and love the result. I always wear my stacked bracelets by Molly Sydney. I love how they take on the dressiness of whatever I am wearing. Dressed up or down, they come with me wherever I go. Direct message Molly on Instagram or reach out to me and I will put you in touch with her.