This recipe has been in my collection since I first moved to Los Angeles. It was featured in a cooking class I took. I have used it over and over again ever since. After you make this dressing, you will see why!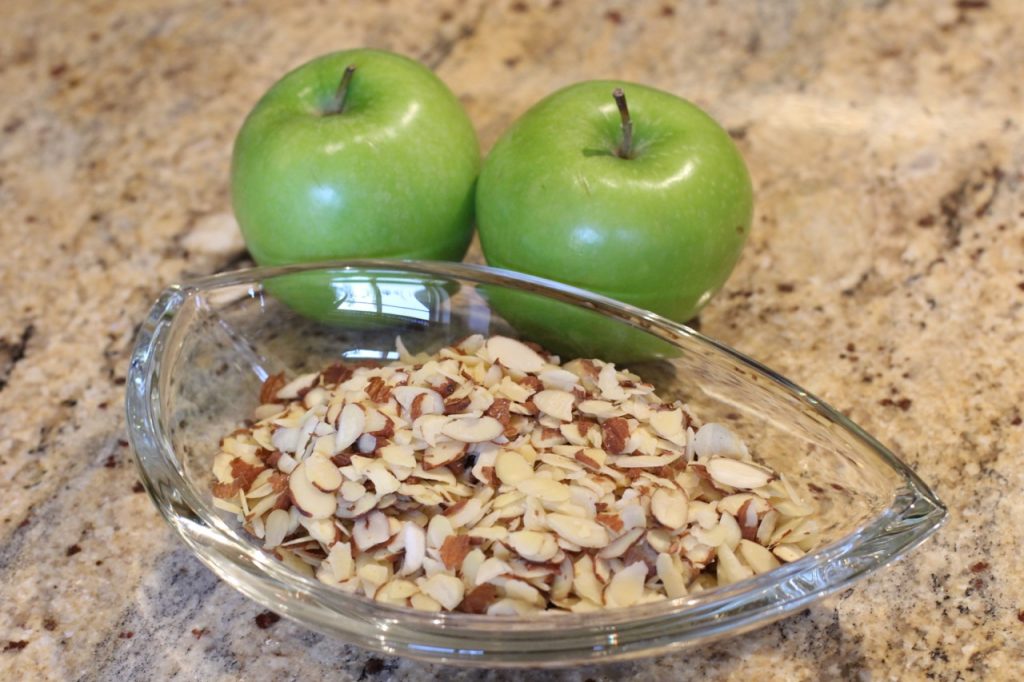 click to print
Ingredients
Mixed herb salad or any greens of your choice
1 granny smith apple thinly sliced
½ cup of sliced almonds
½ cup of canola or grapeseed oil
¼ cup of apple cider vinegar
2 tsp of Dijon mustard
3 Tbsp or 1 small shallot minced
2 tsp of honey or one packet Splenda
Pepper to taste
Directions
Combine vinegar, shallots, mustard, and honey in a small bowl. Add oil and whisk until well blended. Season to taste. Combine greens, apples, and almonds in a large bowl, drizzle with vinaigrette; toss to coat. Serves 10.