What is it about tulle fabric that makes it so festive? Is it the layers and layers of mesh, reminiscent of frosting on a cake? Or is it the sheer volume that creates a fabulous appeal? It could be both of those for me. When I see a tulle skirt, my mind often strays to "let's celebrate!" And these days, fashion is exploding with tulle and with color, as it beckons for brighter. We are trying to emerge from drab, sedentary, and dark fashion days to more colorful optimistic ones. Tulle fits this bill perfectly. If you are venturing out to parties or weddings, or if you are merely wanting to wear something special but in a more "everyday" way, tulle is your partner for sure.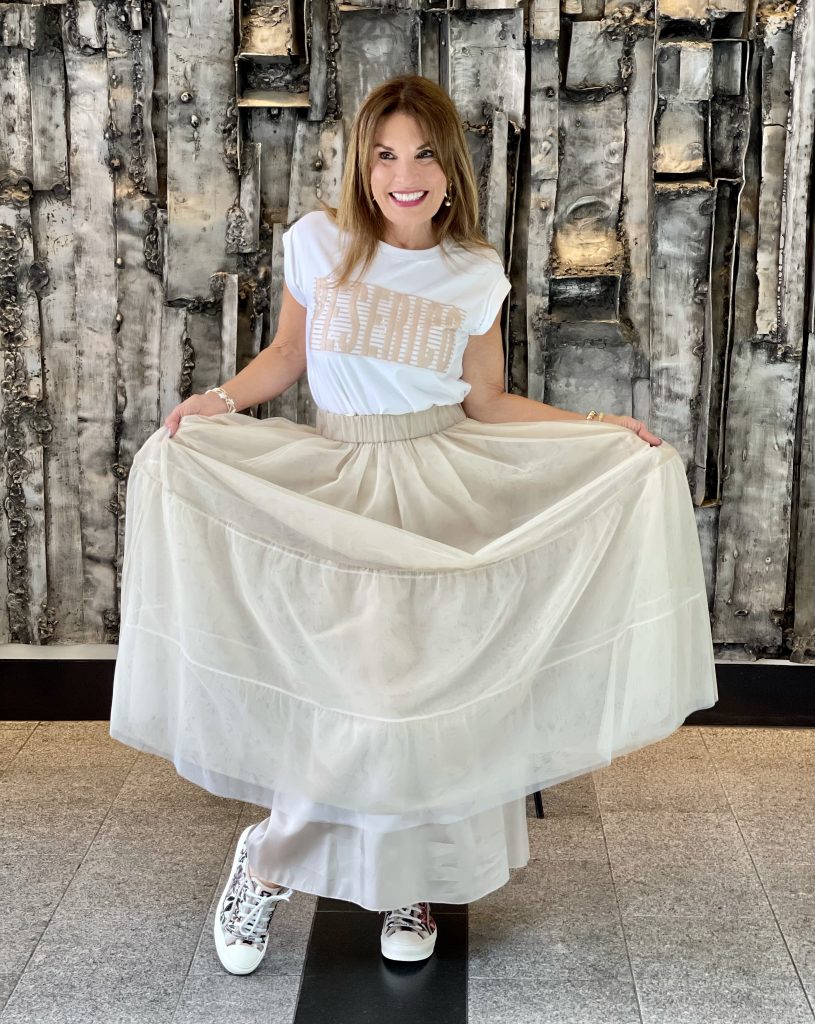 Wearing this skirt with sneakers was a bold choice, but it works so perfectly, especially with these beauties by Dior. I found some cute ones for a tenth of the price here. I love the look of a sneaker under a long skirt, but it has to be the right sneaker. It can't be a workout shoe or a dirty white flat. It should have a little embellishment or something extra to align with the skirt.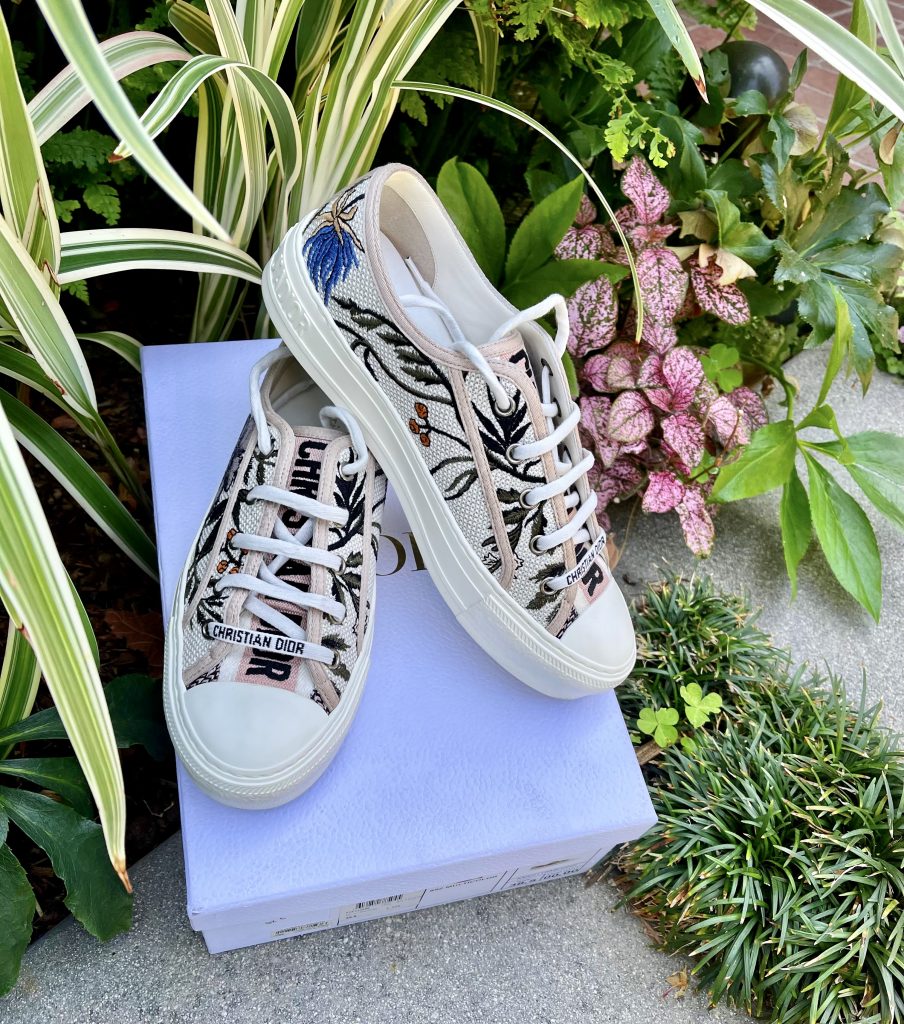 You do not need to spend a fortune on this look. You can recreate it easily with options as I have tagged in the photos above and the carousel below. But what you will need is a fun and spirited attitude Clothing can easily elevate the mood, and this type of outfit has FUN written all over it!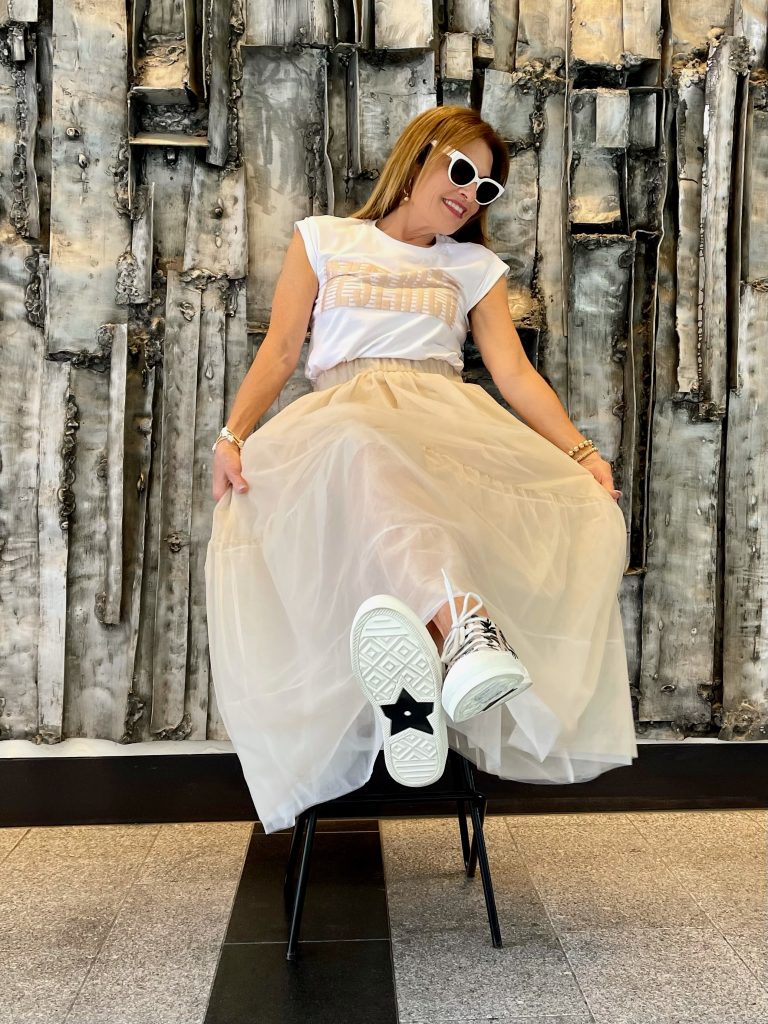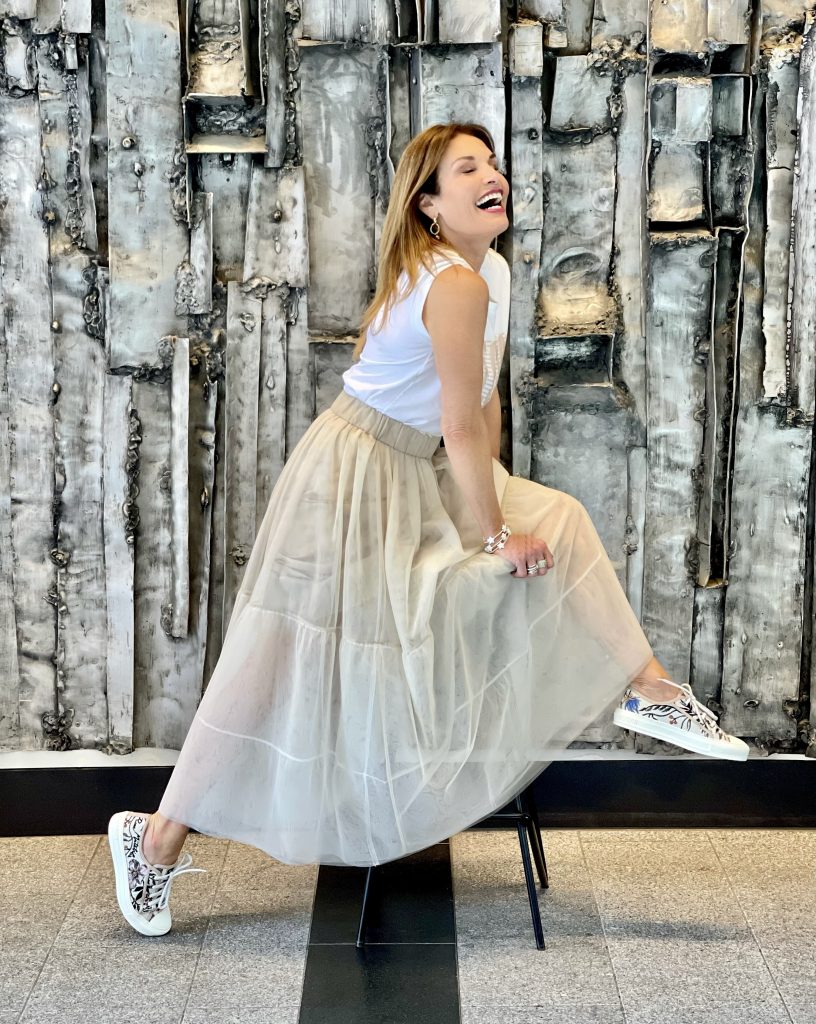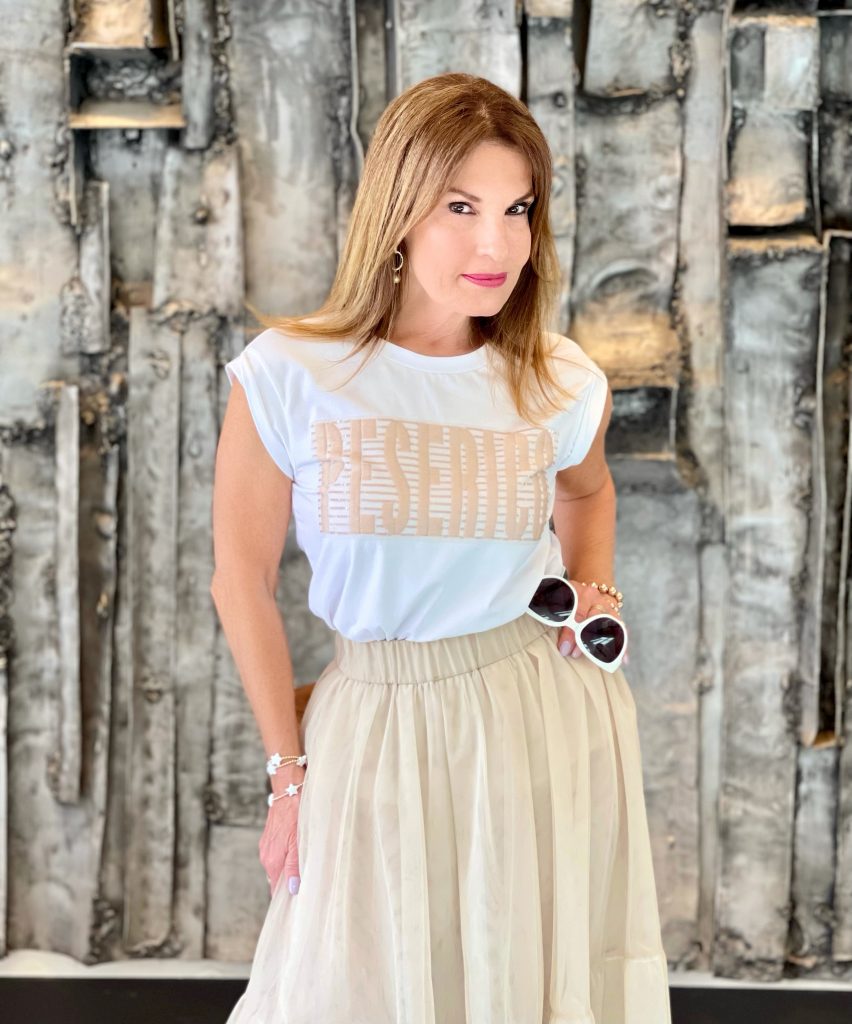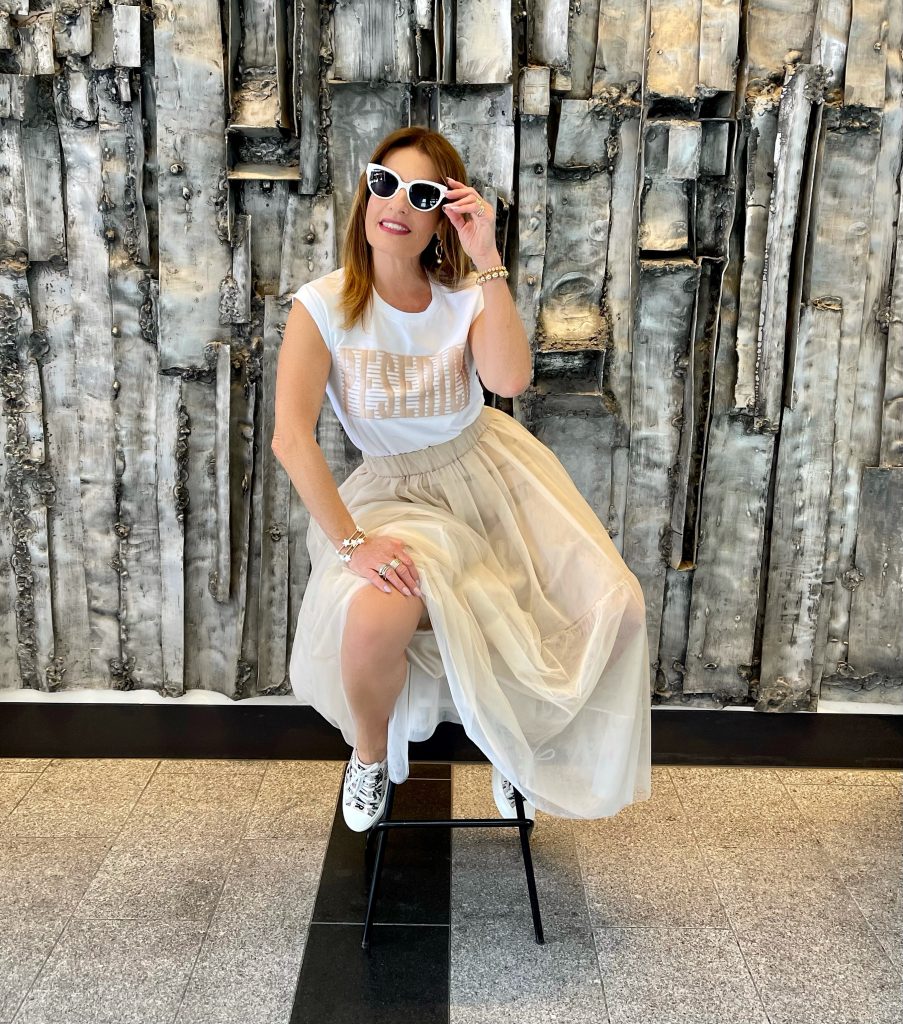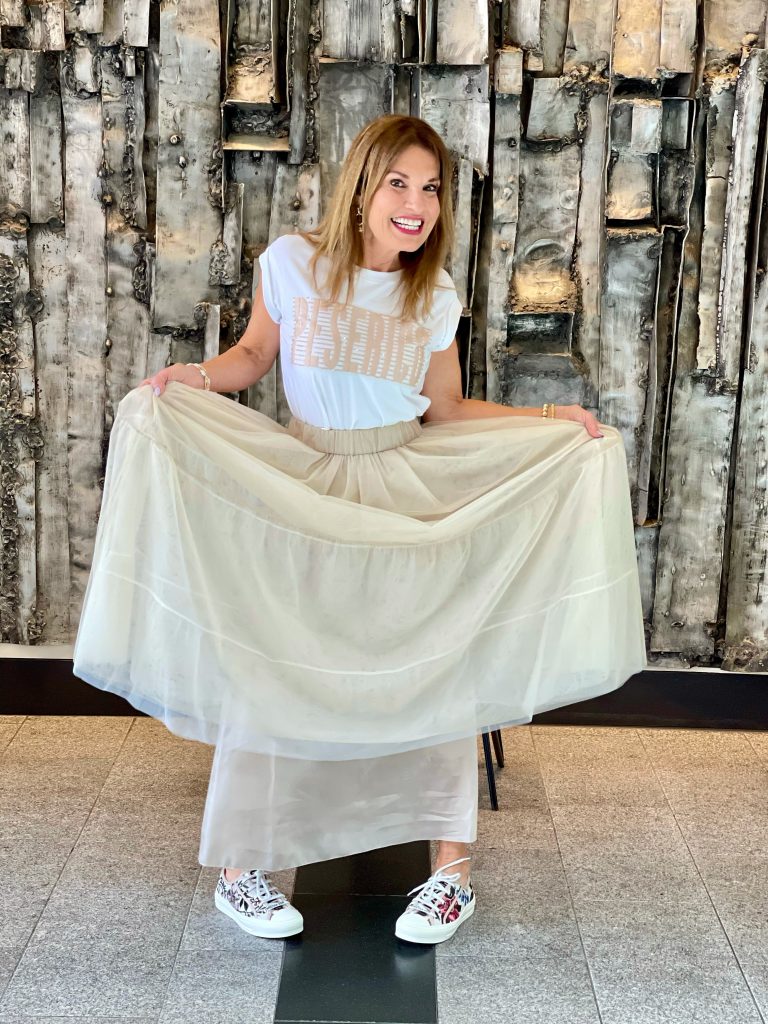 SHOP THE POST