Black and white. Always right. Last week, Caroline (McClelland) and I shot an Instagram Reels with only black and white outfits. It plays with the music which changes from frame to frame, and I posted it as an art piece. We used my studio lights and shot the entire film in my dining room against the white wall, with a bit of my sister's (Janet Corne) painting peeking through. I loved the results and it is by far, one of my favorite reels. The photos that Caroline captured, also capture the drama that is fashion. I have always said, "fashion is art, and art is always in fashion." Those words have never been more true than in this post. Here are the four different looks.
Look #1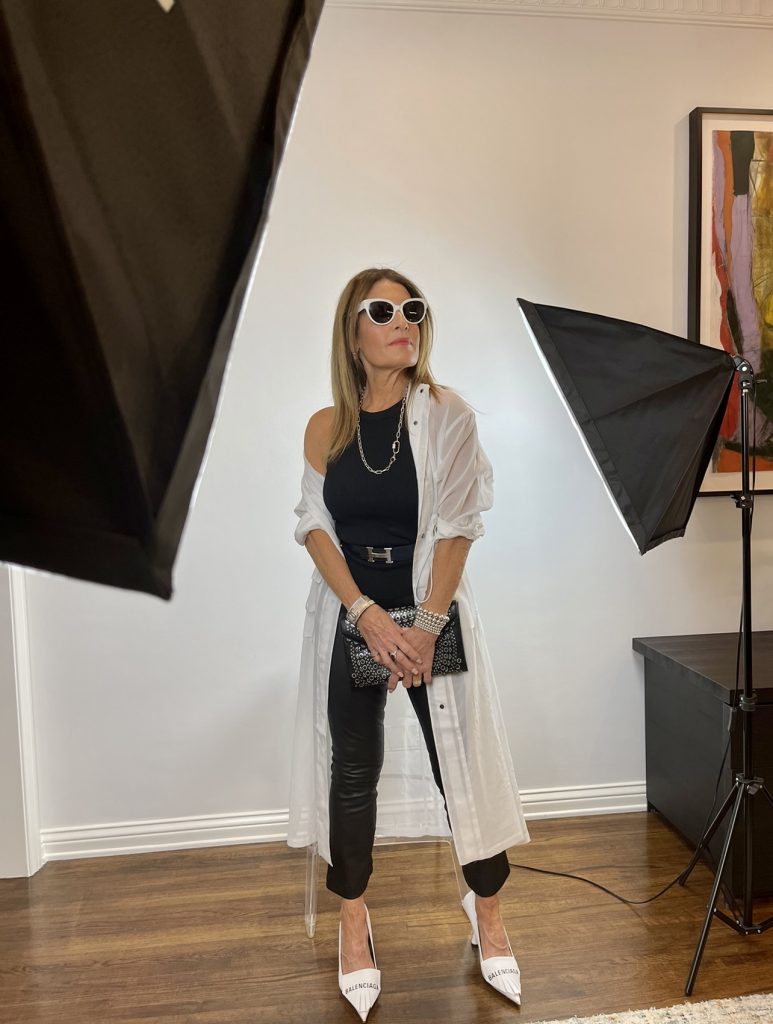 There is no denying the drama of this outfit, but it is also very functional and chic. Elaine Kim's sheer coat is the central character who draws focus in subtle but eye-catching ways. The supporting cast, (the pants, top, and belt), in all black, lends focus to the coat. The smaller but by no means diminutive roles, go to the sunglasses and shoes that support the coat. Metaphorically speaking, this ensemble gets rave reviews!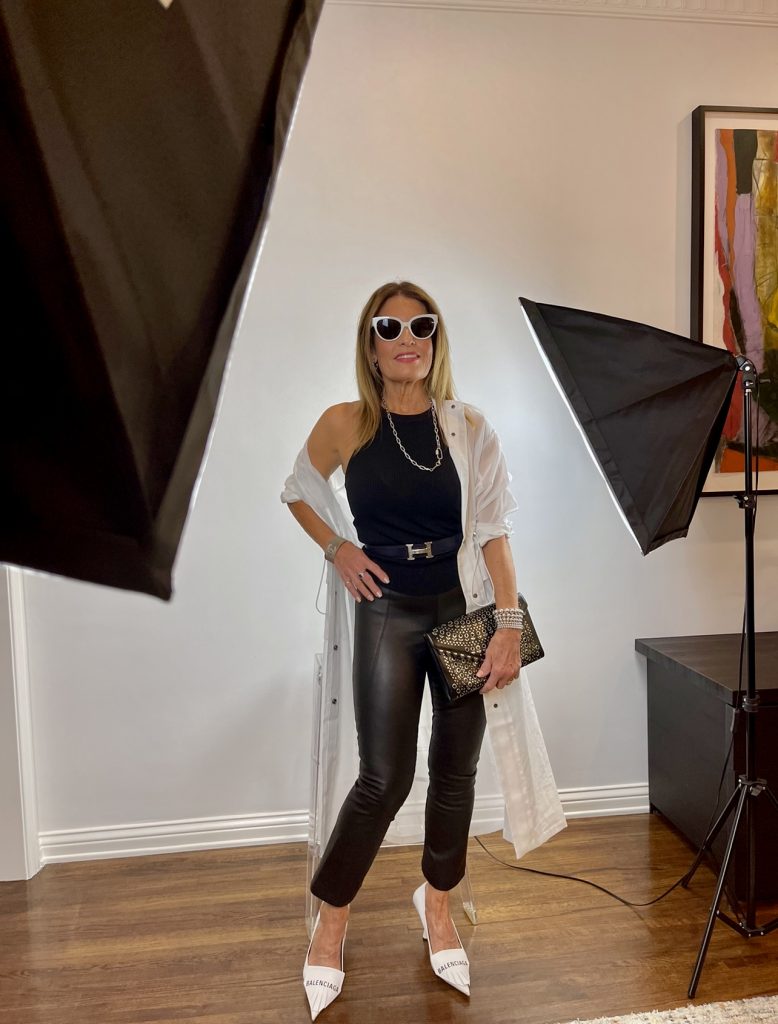 Look #2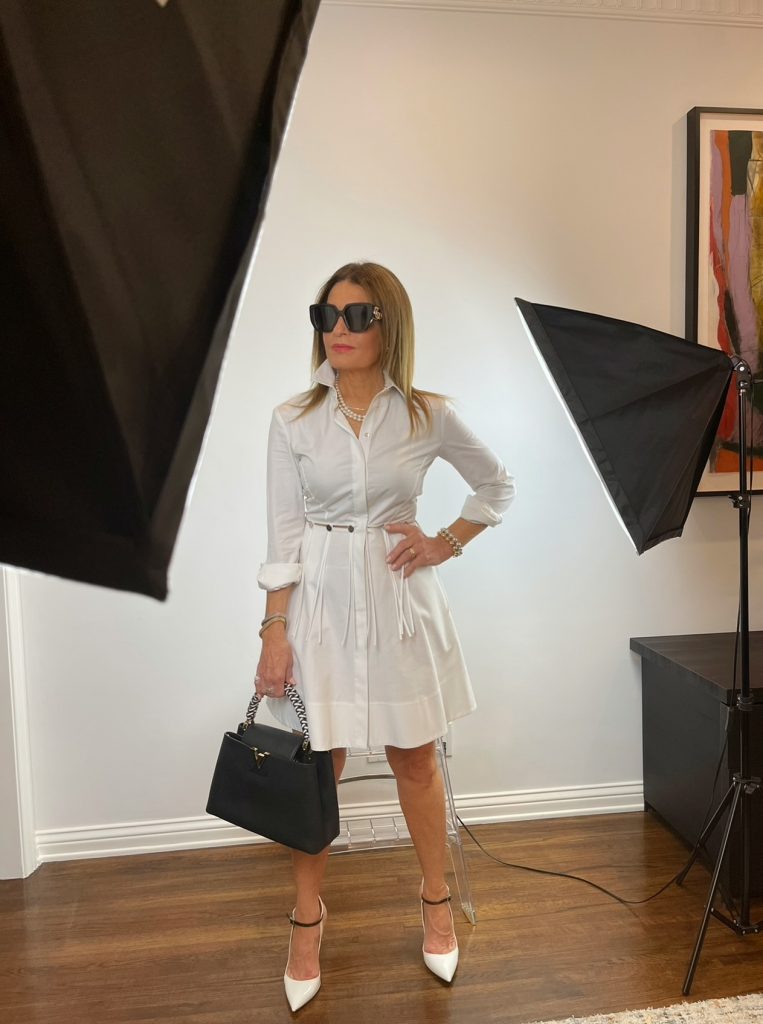 Classic with a bit of whimsy is how I would describe this outfit. The dress is an oldie but a goodie. I love the silver buttons and the fringe detail, lending a casual feel to this shirt dress. The pearls, pumps, shades, and bag, although modern, ground the outfit and lend a sophisticated polish.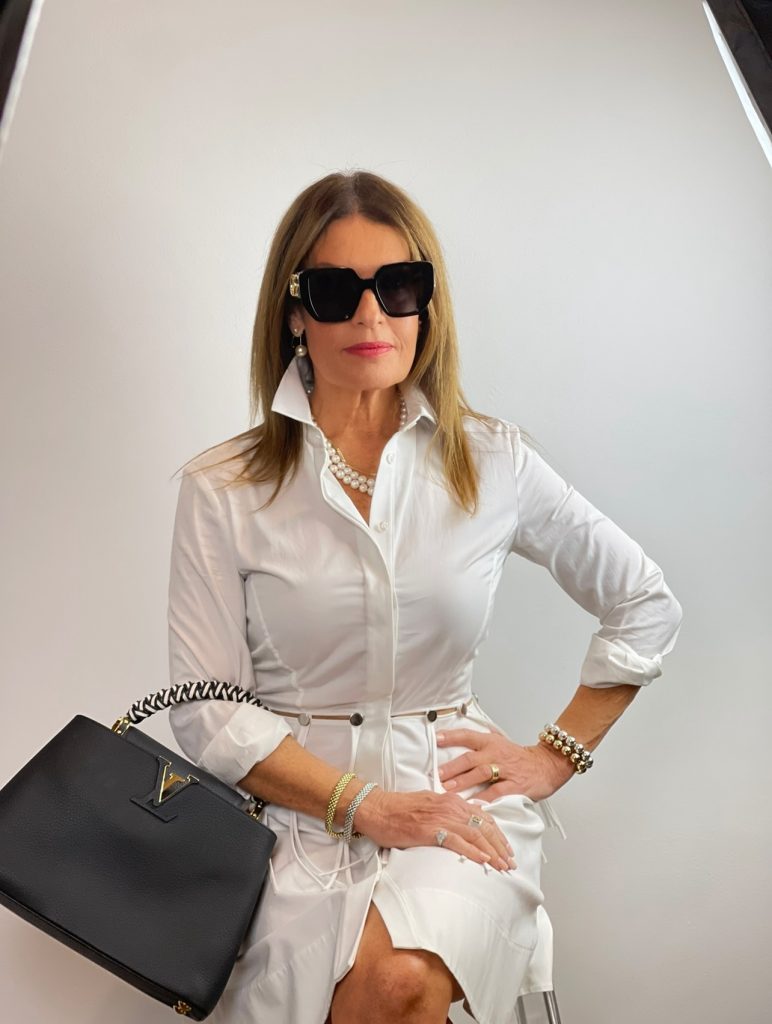 Look #3
This skirt, by Victoria Beckham, is the jewel of this outfit, with its strategically placed center slit and tapered shape. I love this black top, by Dion Lee, because you can button it to the top for a more conservative look, or open it up as I show here to compliment the feel of the skirt. The shades, shoes, and bag are so old, that I am compelled to label them as vintage; which supports the rule of hanging on to those things that bring you joy!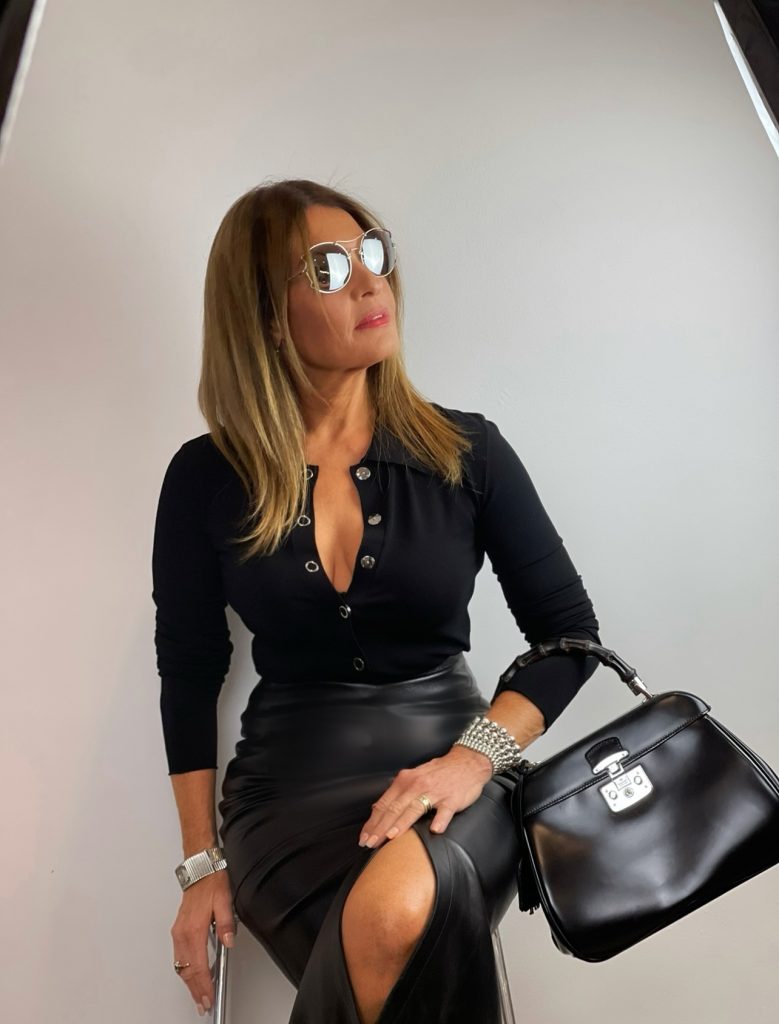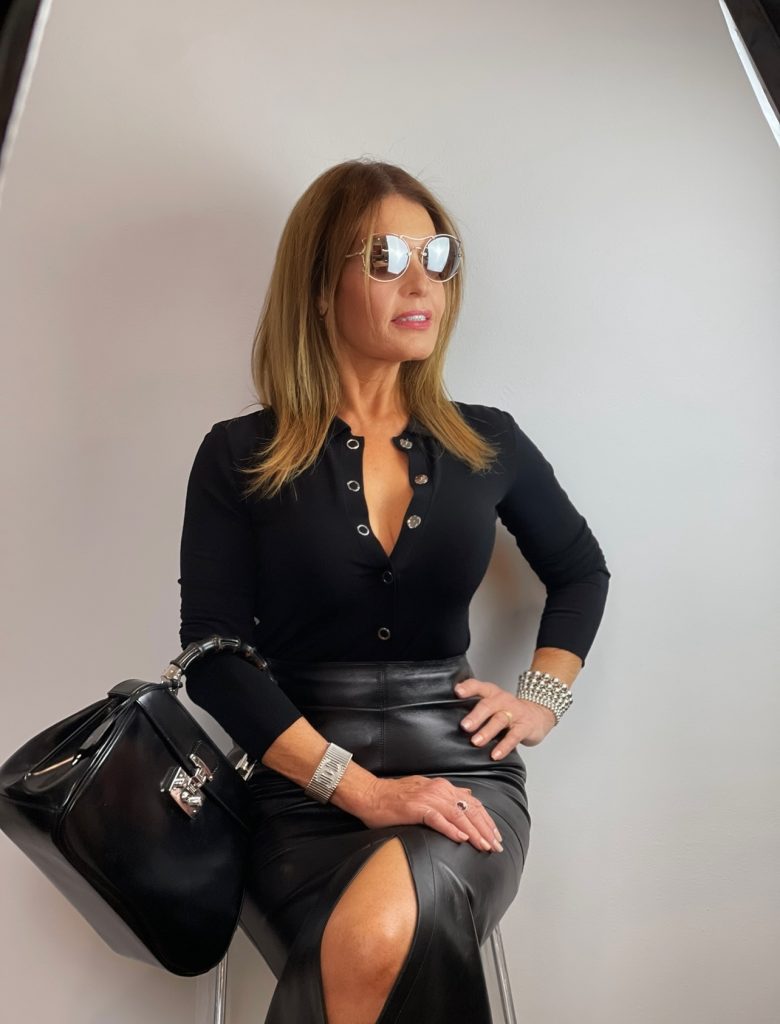 Look #4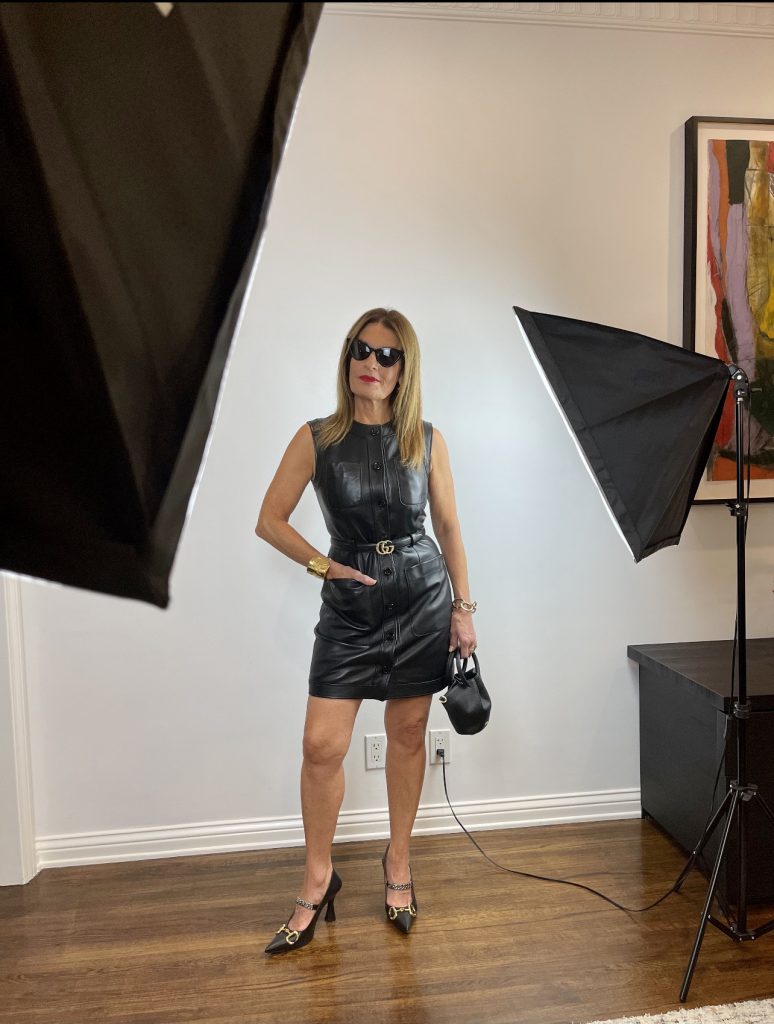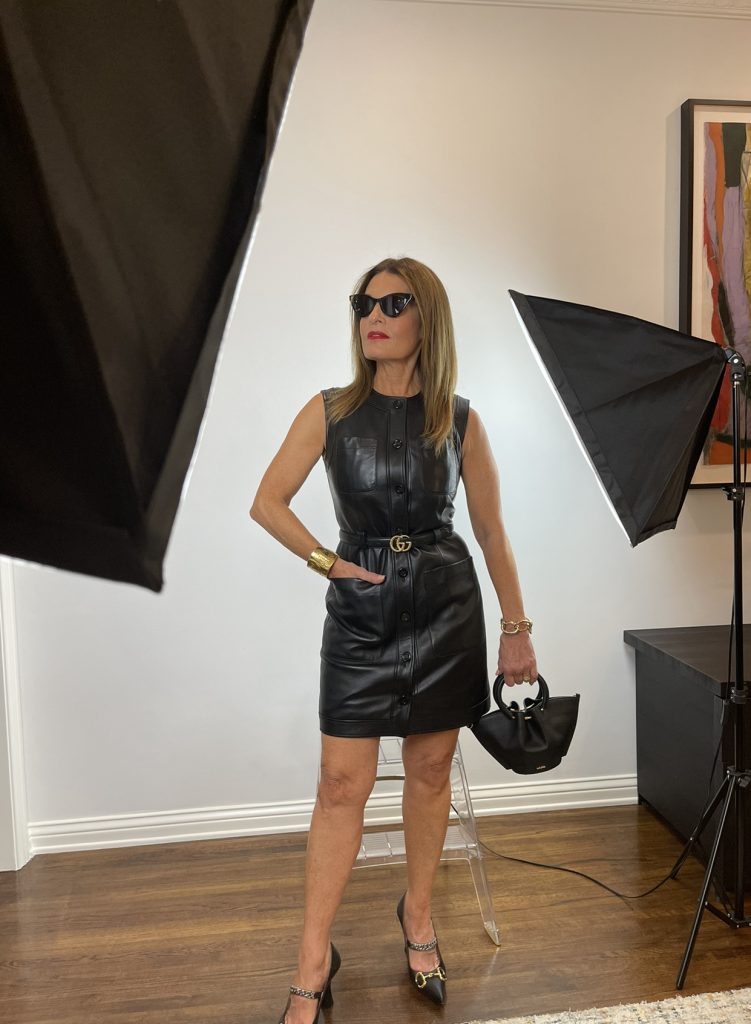 There is not much to add to this fashion statement. An all-black look is always polished perfection. Period, full stop…The End.