I have never been one to shy away from color. I know that I look better in bright colors and jewels tones. Washed out pastel colors, although I love them, do not flatter my skin tone the way in which bright colors do. Good thing I love them reciprocally. When I saw this skirt hanging in Elaine Kim's store, I asked her if I could try it. She informed me that it was cut specifically for her Spring/Summer photoshoot in Mexico and that it was a one-off. "If it fits you, you can have it!" Not only did it fit, but she had created an identical one in red…I took both of them!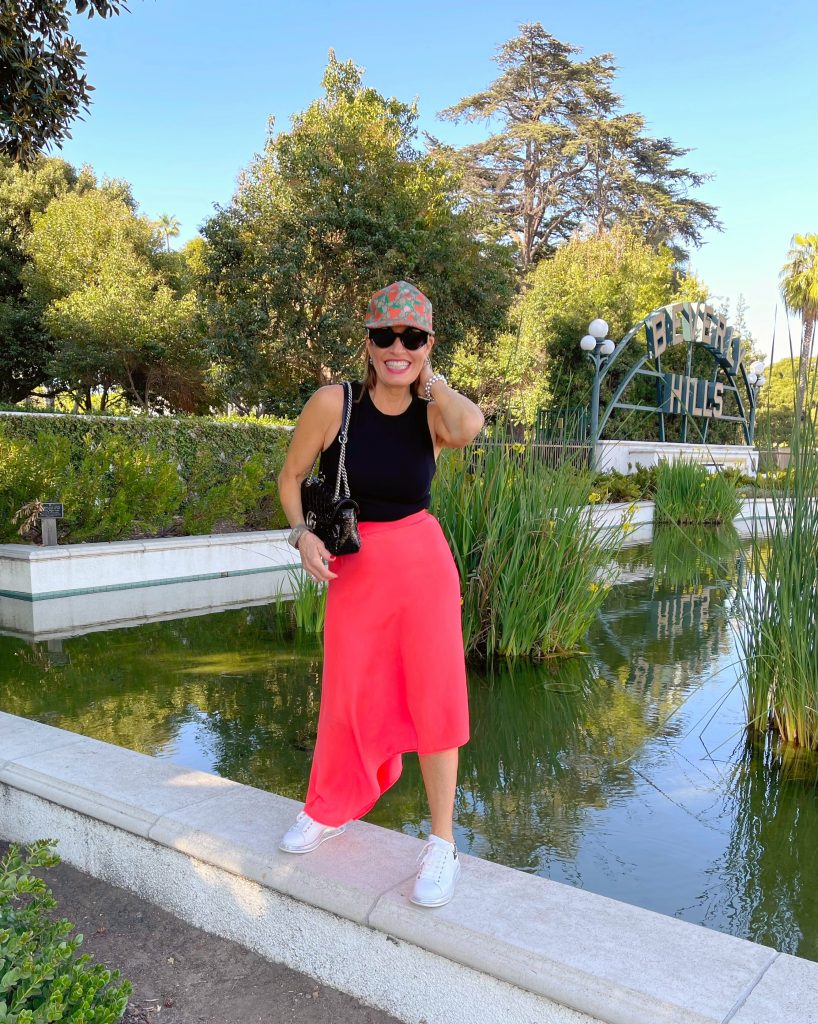 If there is one thing that has come out of this Pandemic, it is the desire to live life fully and with gusto. In terms of fashion, that means color. Color was featured prominently, all over the runways this Spring. Out of the drab, dark, and seemingly endless Pandemic has risen bright colors and bold designs. As you can see, I am embracing this trend wholeheartedly.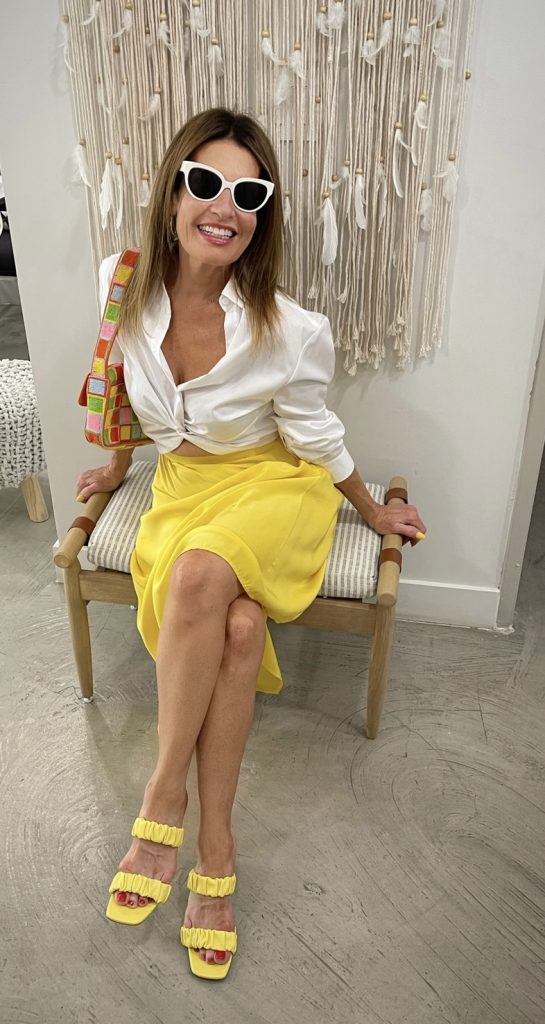 The high waist of this skirt, coupled with my short waistedness and full bust, presented a slight problem; I avoided tucking the shirt in by pairing the skirt with this cropped blouse by Dion Lee. It is no longer available, but I found a fabulous one that wraps…and I may just have to get it myself!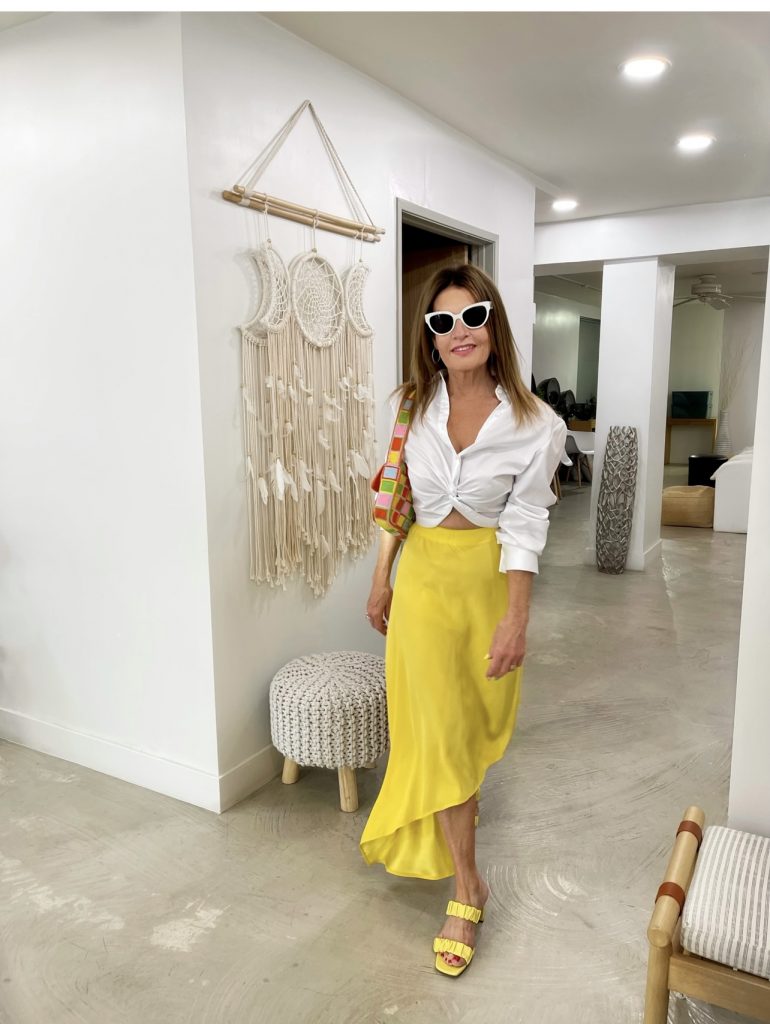 The bag and shoes are definitely worth highlighting since they are reasonably priced and uplift one's emotions instantly. I felt quite vindicated when a recent article in The Wall Street Journal showcased this exact bag by Staud; The article which appeared in the May 15/16 edition of the Off Duty section s pictured below.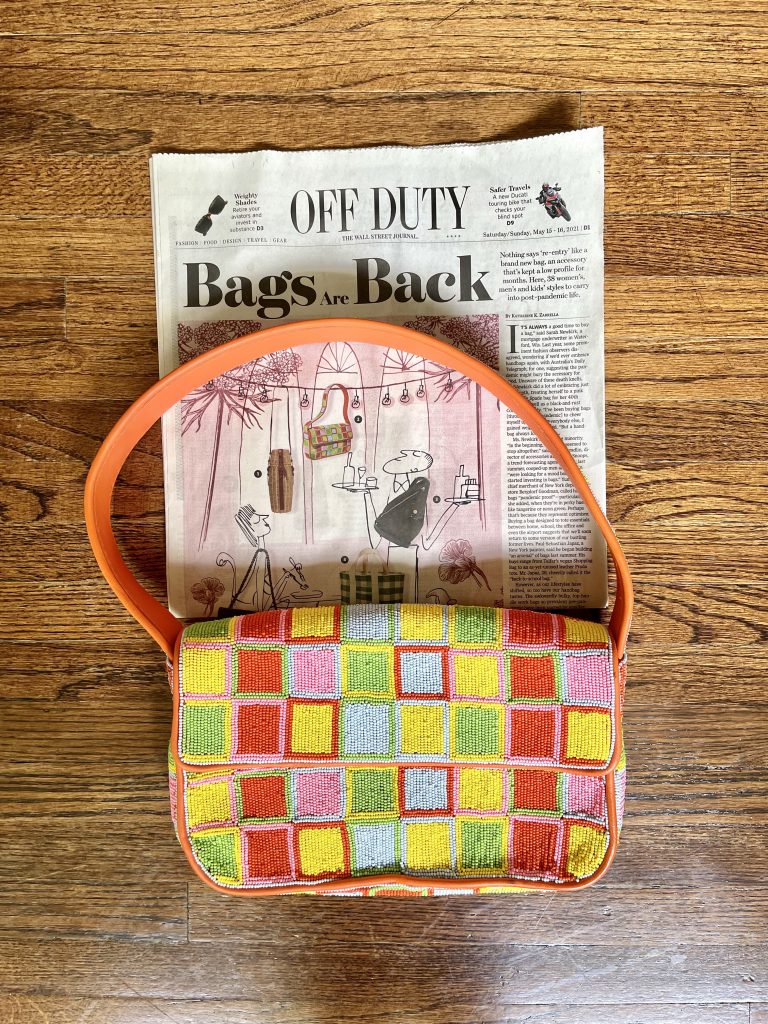 Every item is linked at the bottom, including a skirt that is very similar to the Elaine Kim one that I am wearing. Color is associated with mood, and my mood has been elevated by these colors. I hope that you will consider adding color to your wardrobe…Happy Shopping!
Shop the post