Whenever I am at Westfield Mall in Century City, I stroll by the Zara store, but I rarely go inside. There is no good reason and it is certainly not because I am a label snob, although I know what you're thinking… it's just not true. I have a dress that I purchased at Zara years ago for a whopping $14.99 on sale and I wear it often every summer. If you recall, I did a Zara rain gear haul this winter, in which I scored a couple of pairs of cute rain boots and jackets. However, the long lines outside Zara during COVID have served to dissuade me from attempting to enter the store on a more regular basis. I also am not a huge fan of shopping at Zara online; there is no good reason for this as well, other than the fact that I love to see and feel the clothes. However, I am happy to report that I am now a regular at both the Zara store and website. The only problem with shopping at Zara is the return line. It can be very long, so you must time it right. I try to go mid-afternoon, around 2:30. If you go when the store first opens or after 4:30, you will wait in long lines. When that happens to me, I usually read my book which I download onto my phone, or I scroll through my Instagram feed.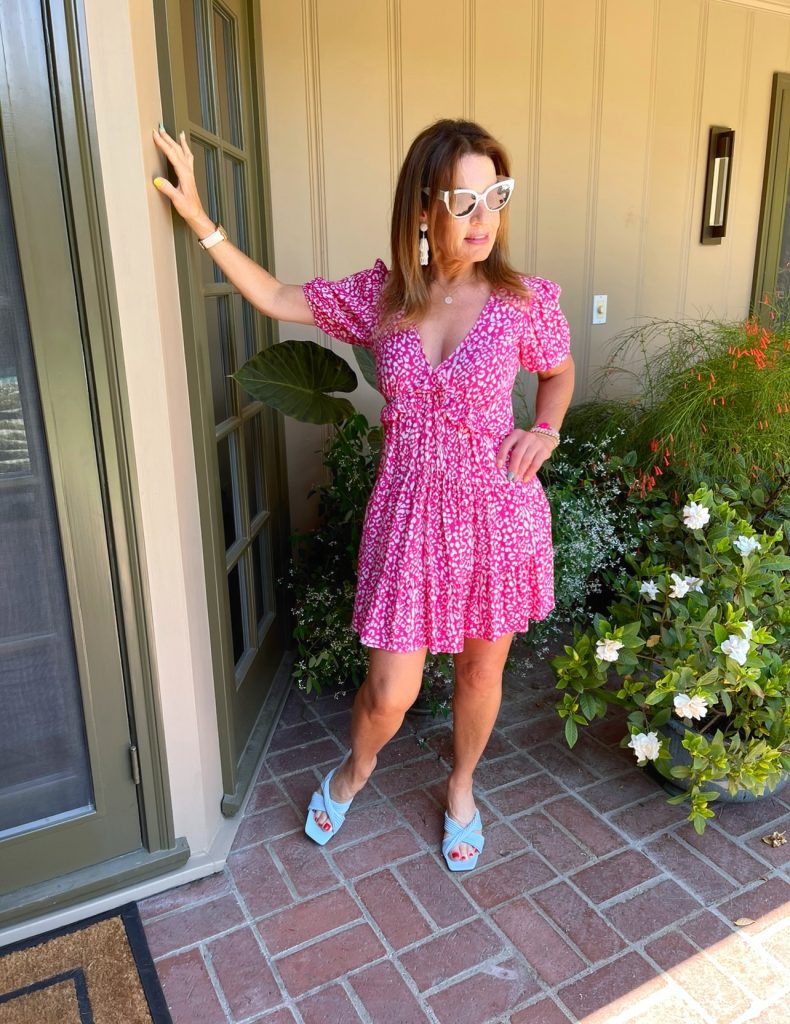 So why did I decide to do a Zara haul, you may ask? The answer is quite "influencer" like after seeing some of my most stylish fellow influencers showing off their Zara purchases, I was compelled to enter the store, armed and ready. Sizing is easy at Zara. There is no guesswork involved; whatever your size, (small, medium, or large), will translate perfectly to Zara. The denim/pants are sized a little differently. For instance, I am normally size 26 in denim; that correlates with 36 or size 4 in Zara. I am a size small in a top, jacket or dress and if it is oversized, I size down to an XS. You can gauge your size accordingly. The shoe sizing is also easy. I am normally a size 8 1/2 and I am a 39 in a Zara shoe. And the slides that I got are nothing short of fabulous and comfortable and worth every penny of their $49.99 price tag!!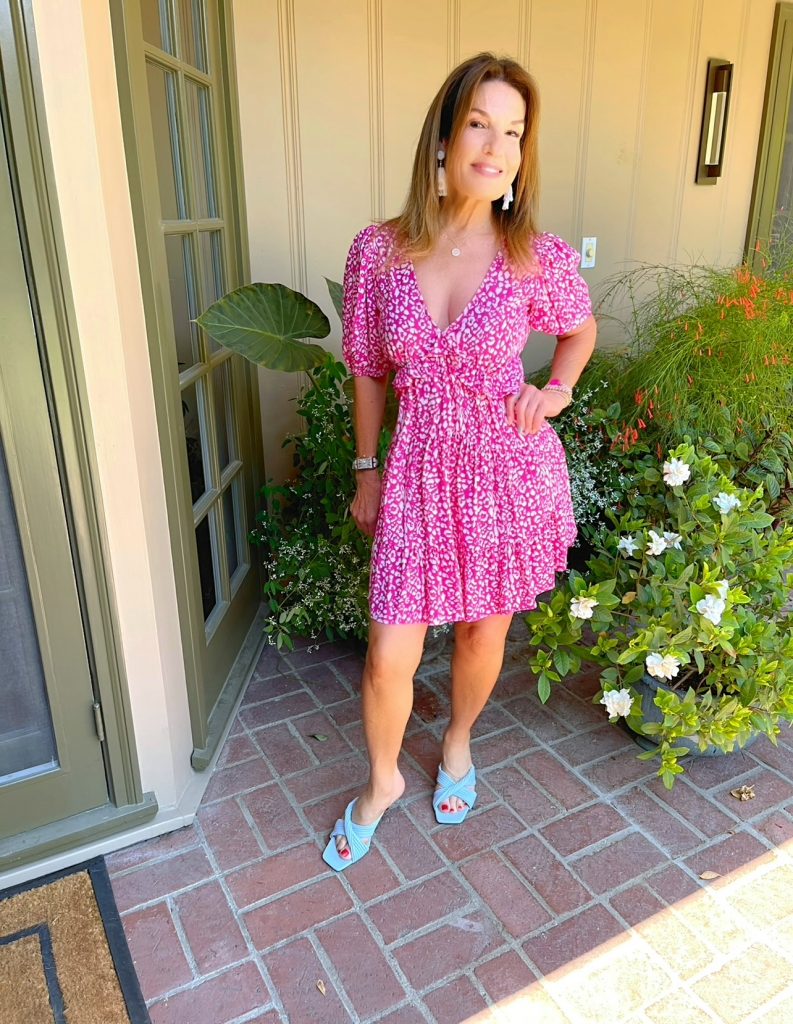 This dress is what I call easy breezy and will pack well since the pattern disguises any unwanted creasing.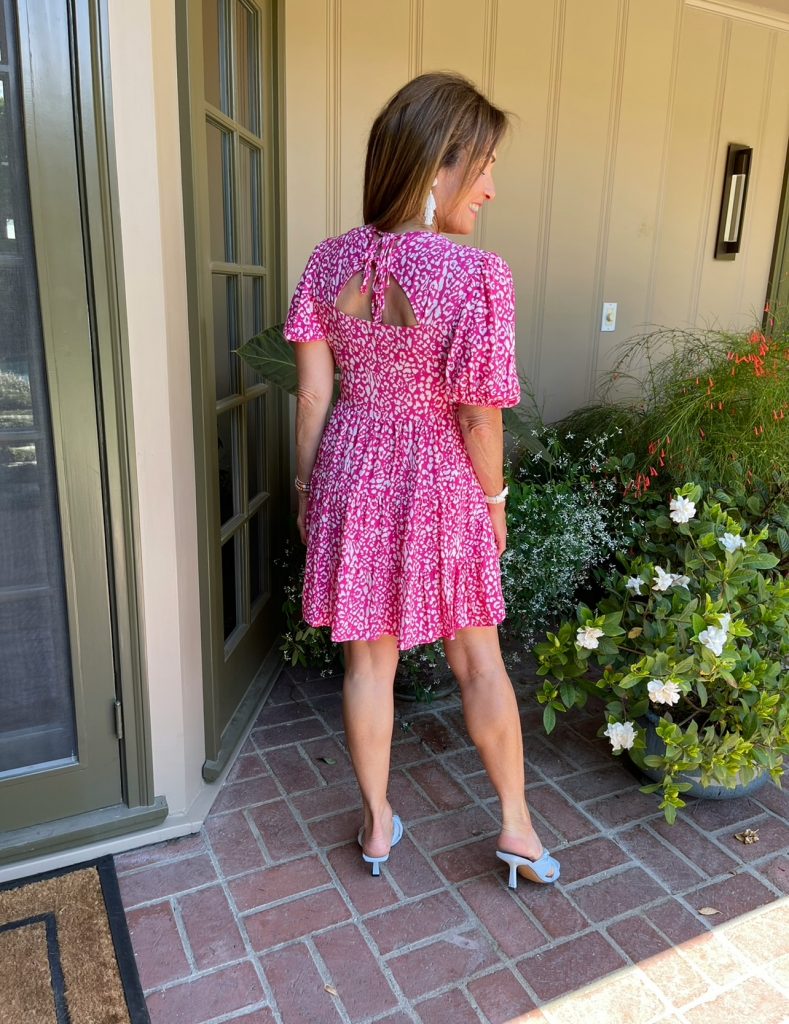 I love the cute detail at the back of the dress; a little peek-a-boo is so charming, don't you think?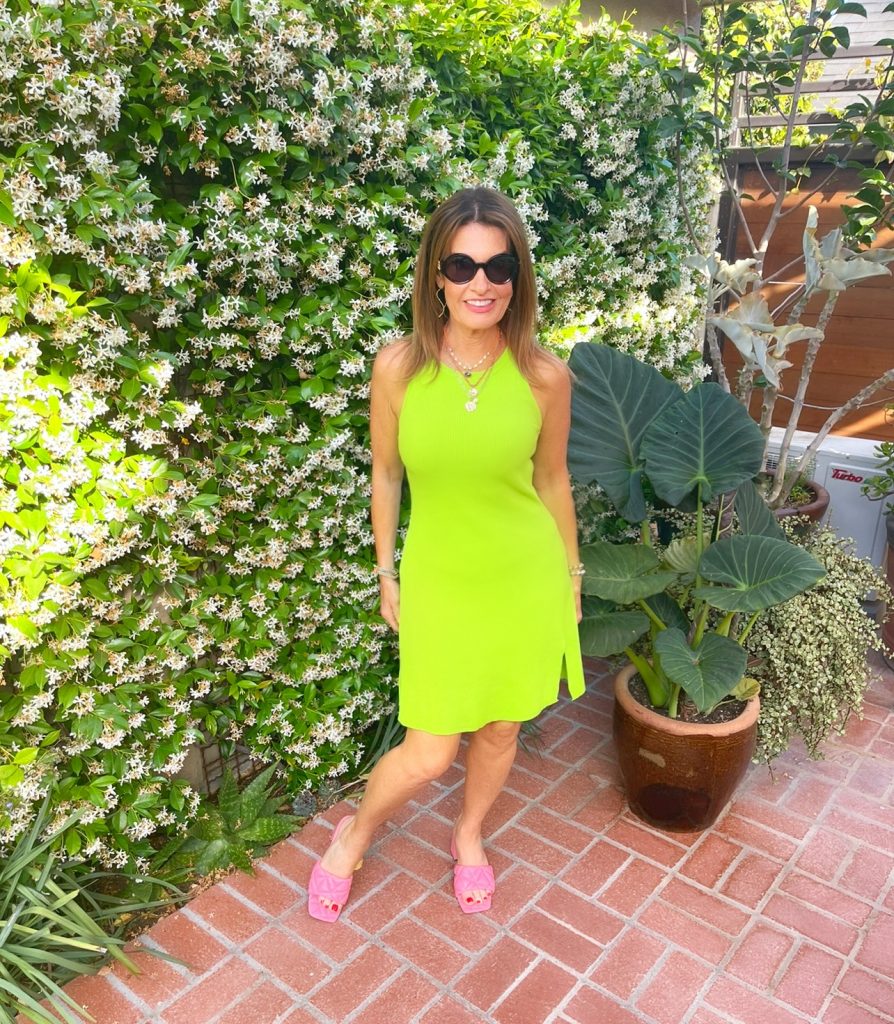 I am also in love with all the colors this season. I have no problem mixing and matching all of these fabulous hues. I was instantly drawn to this florescent green dress. The tiny side slit adds to its appeal. The fabric is forgiving and doesn't hug too tightly.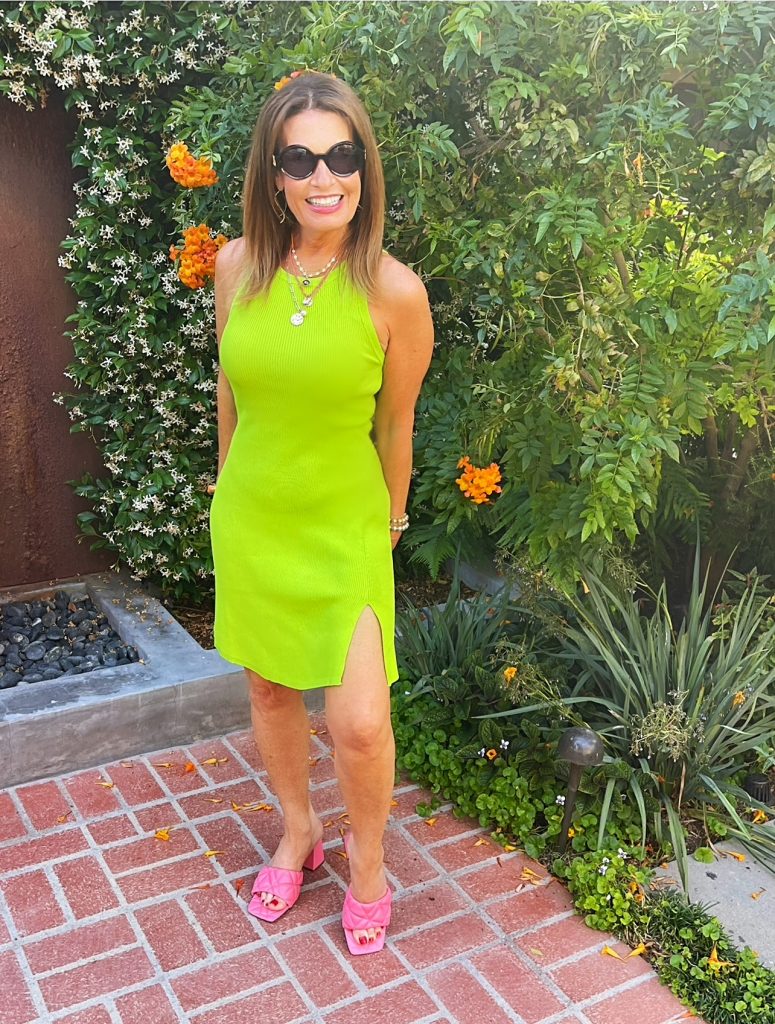 There is always the option of belting a dress such as this, and when I spotted my Pucci scarf, purchased many years ago, I had to try it with the dress since the greens are identical. And even though the shoes are pink and the scarf has orange as a primary color, I would and will wear them together. This post-Covid season, the more color, the merrier.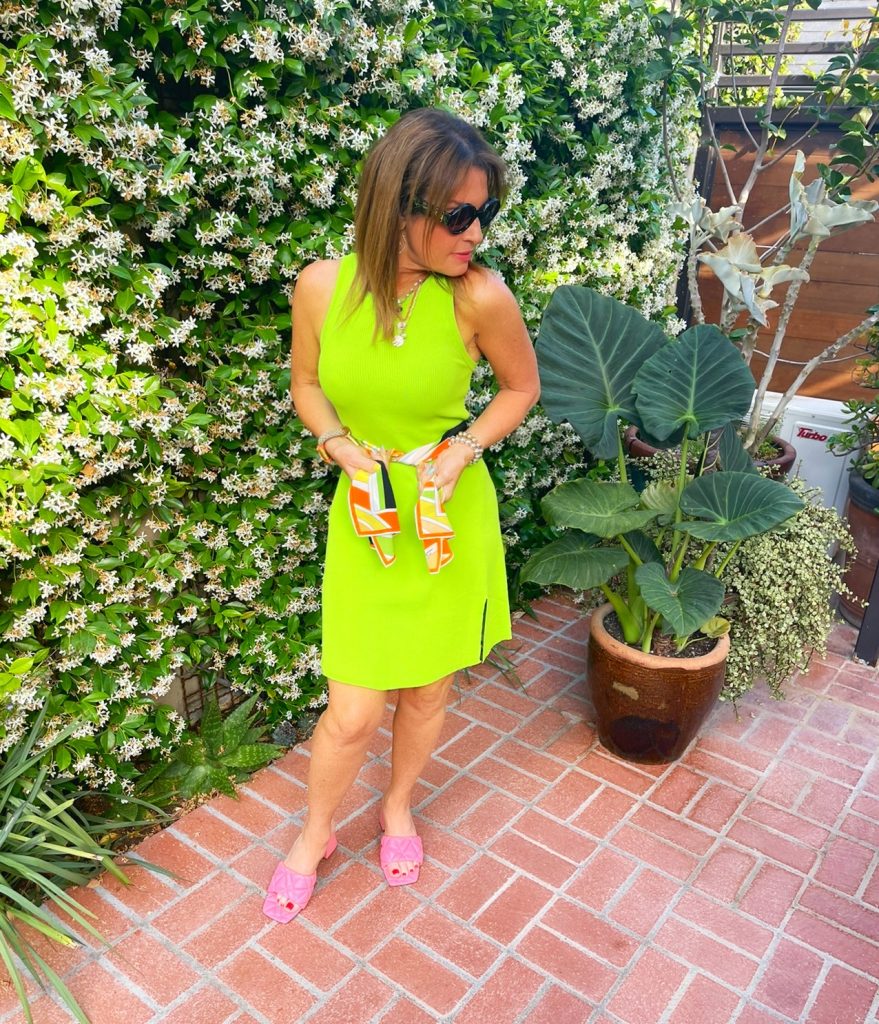 I have a cute Instagram reels that featured these two dresses along with two others that you can watch HERE.
Will I become a regular Zara shopper? Count on it! My Zara Haul Part II is coming soon!