I know what you're thinking…this dress is just a shapeless sack. Of all the items on the fabulous Grayson website, why did you choose this, Lesley?
The answer is simple: I love it. I knew that even worn unbelted and on its own, it would look great. And I think from the photos that you will agree. Easy breezy are the words that come to mind when describing this dress; it is easy to style, and the breezy linen fabric makes it a perfect choice for summer. Yes, linen wrinkles.You are just going to have to accept that and move on. It's definitely a look that I equate with summer dressing and I embrace it wholeheartedly.
Look #1: I left the dress alone and decided to add color with these fabulous accessories; this colored beaded shoulder bag by Staud is sold out, but I found you similar alternatives that are linked below in the "Shop The Post" section at the bottom of this post. These yellow slides are also by Staud and they come in three fabulous colors, which I encourage you to check out.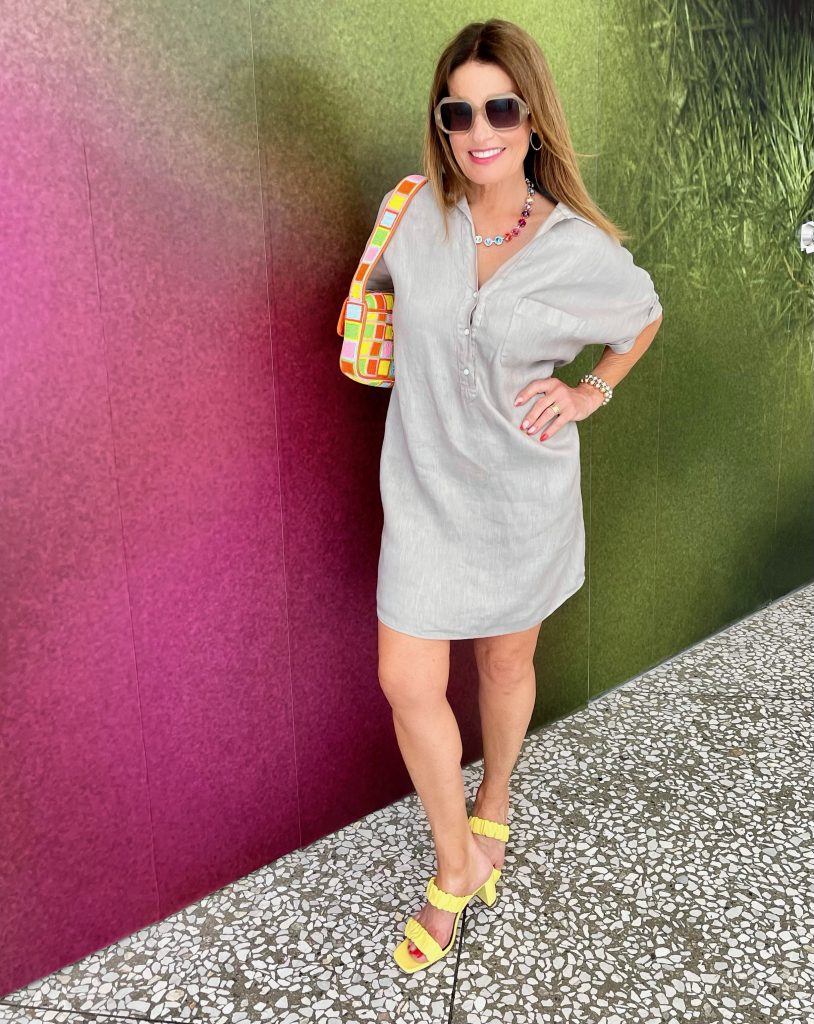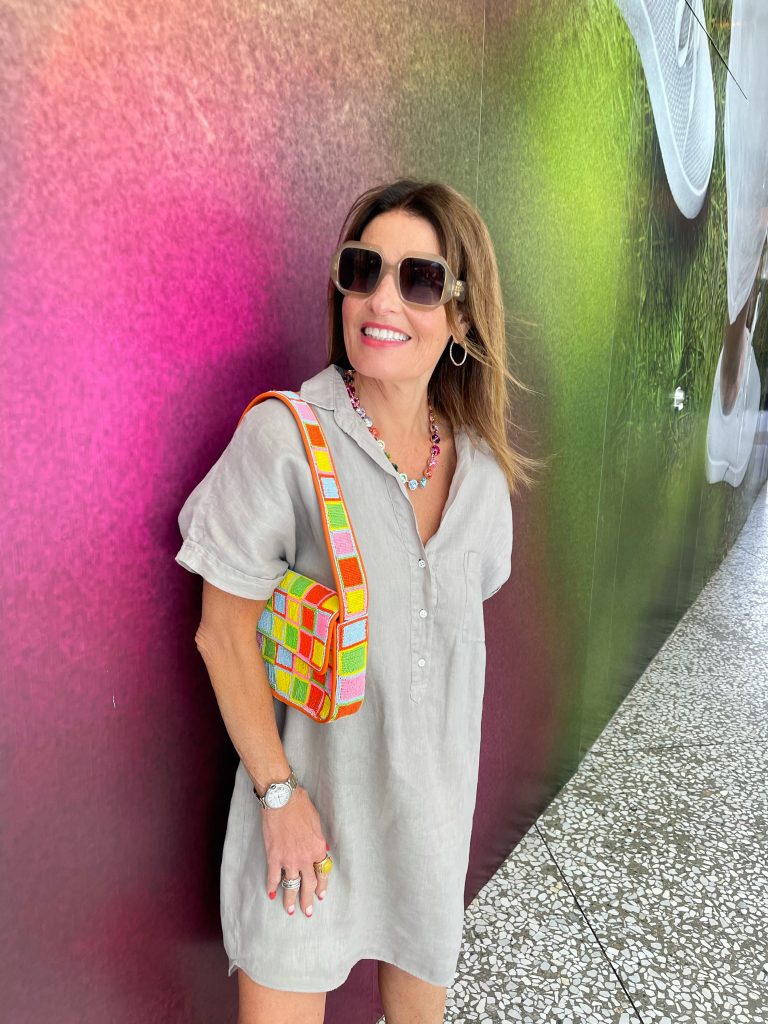 You can see that the addition of color really brings a simple dress to life. Currently, there is so much color on all the fashion racks. I believe that the quarantine has created a massive demand for color; from shoes, to bags to dresses. People are starved for color…the more the merrier!
Look #2: Belt the dress! The obvious way to style the dress would be to belt it. However, not every belt works. I actually had to try several belts before settling on this cinched style. I tried a skinny belt but it didn't give my waist enough definition. The wide belt did not work with my bust and the medium-width jean belt wasn't the right width either. I decided on this cinch belt by Elaine Kim, because the color wasn't overbearing and the subtle snakeskin print works perfectly to add just the right amount of "something"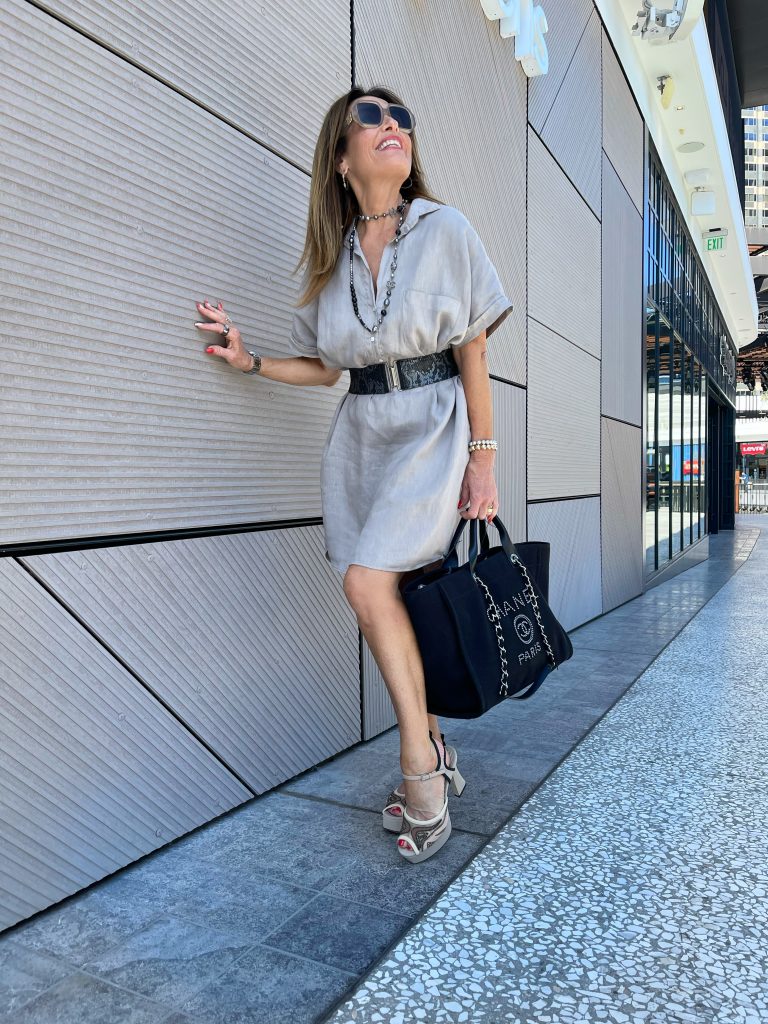 I kept everything else quiet and monochromatic with these sandals and tote. I love the dress both ways and have challenged myself to find more ways of styling it. I am wide open to suggestions, so please let me know yours!
Remember to use my code LESLEYWOLMAN when you shop the Grayson website and receive $25.00 off any purchase!