When I first met Ripley Rader, it was by telephone back in April of 2020 when I interviewed her about her line of "Do Good Feel Good Masks." Fast forward a year, a vaccination and an in-person photoshoot in Ripley's home in Hollywood. The piéce de resistance…Ripley was the photographer. Talk about a woman with many talents: Ripley is not only a former musical theater performer and dancer, philanthropist, fashion designer, writer, but also a talented photographer!
The apartment she shares with her husband Ben Floor is all old-world Hollywood with enviable views of the Hollywood Hills and Hollywood Bowl. Its eclectic decor is both theatrical and whimsical, full of color and texture, much like the clothing she designs. The art on the walls reflects Ripley's engaging personality, spirituality, and intentionality. She is a focused and driven woman and I adore that about her.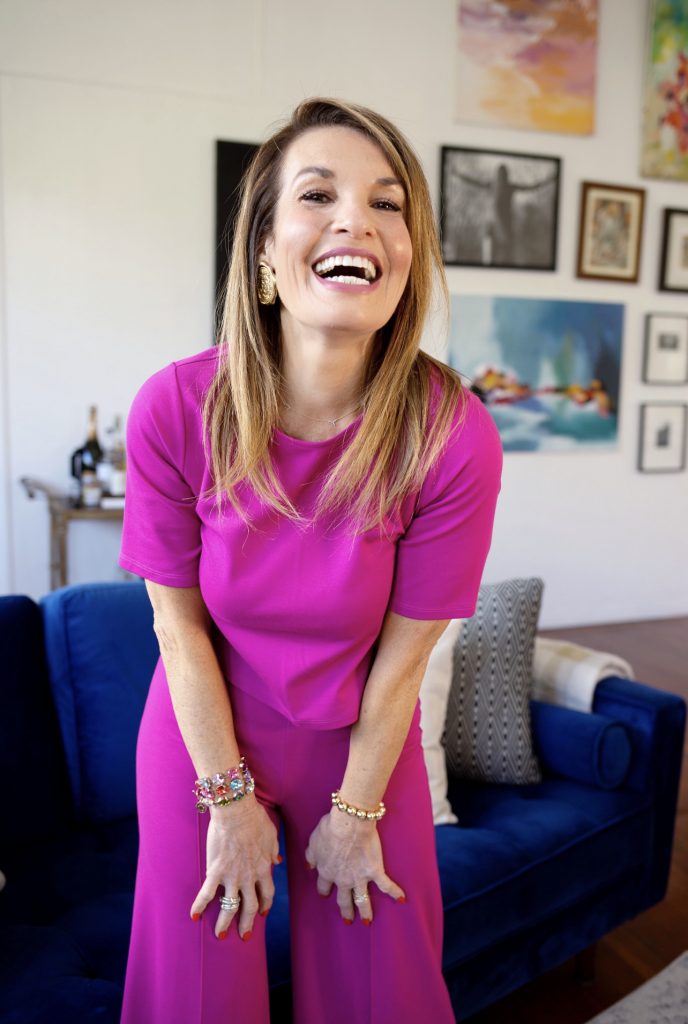 I am in love with this Ponte Top and pants. There is no other word to describe them other than comfortable and flattering. The set comes in four different colors, including black, white, and tan. Ripley's dog, Friday, was a big hit with me, as you can see from the photo below!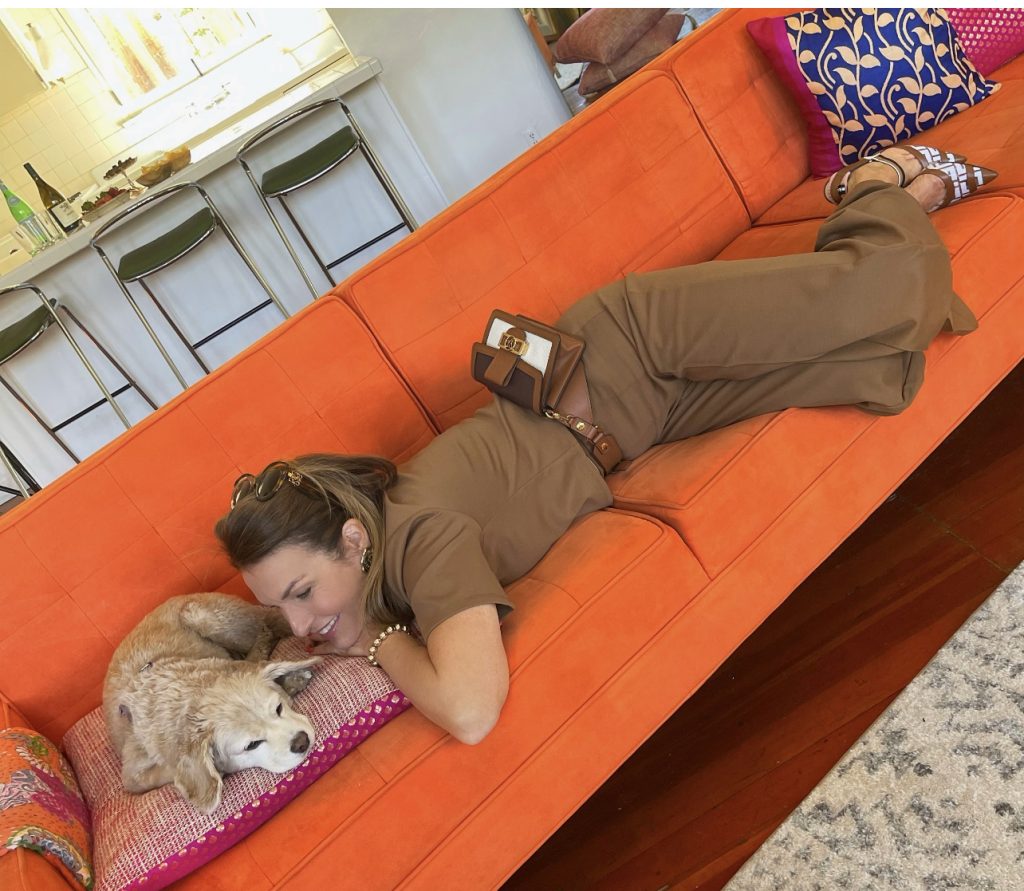 I felt so at home in front of the gold sequined lined wall opposite the piano; I immediately sat down and felt as though I was performing one of my cabaret shows in New York!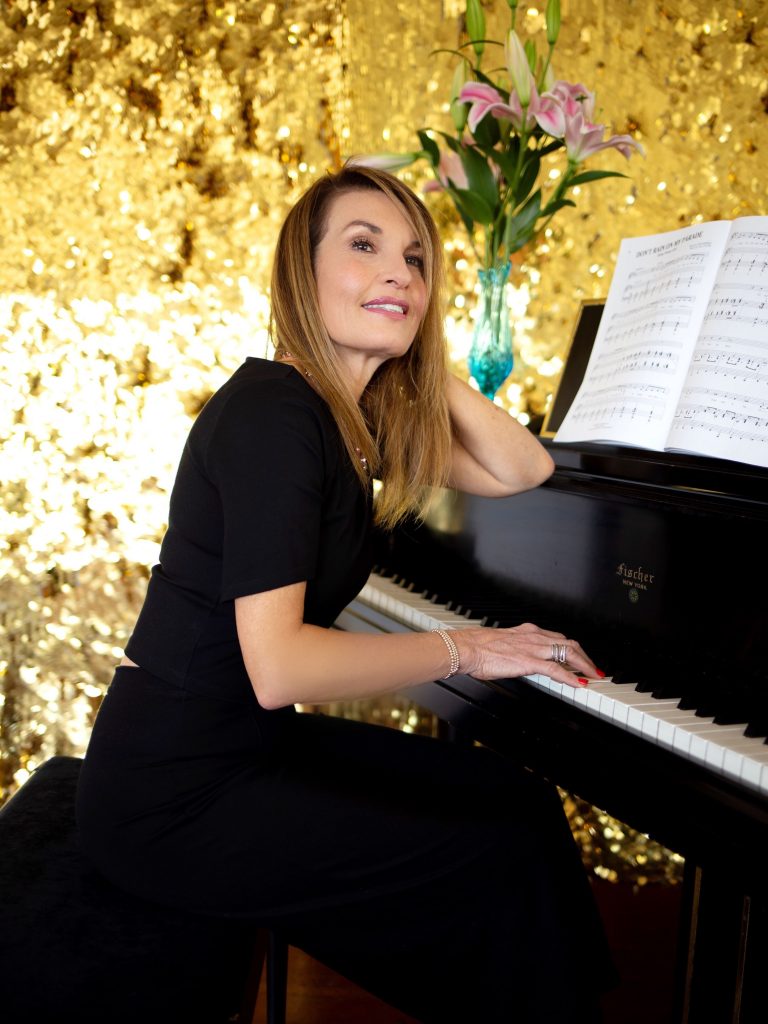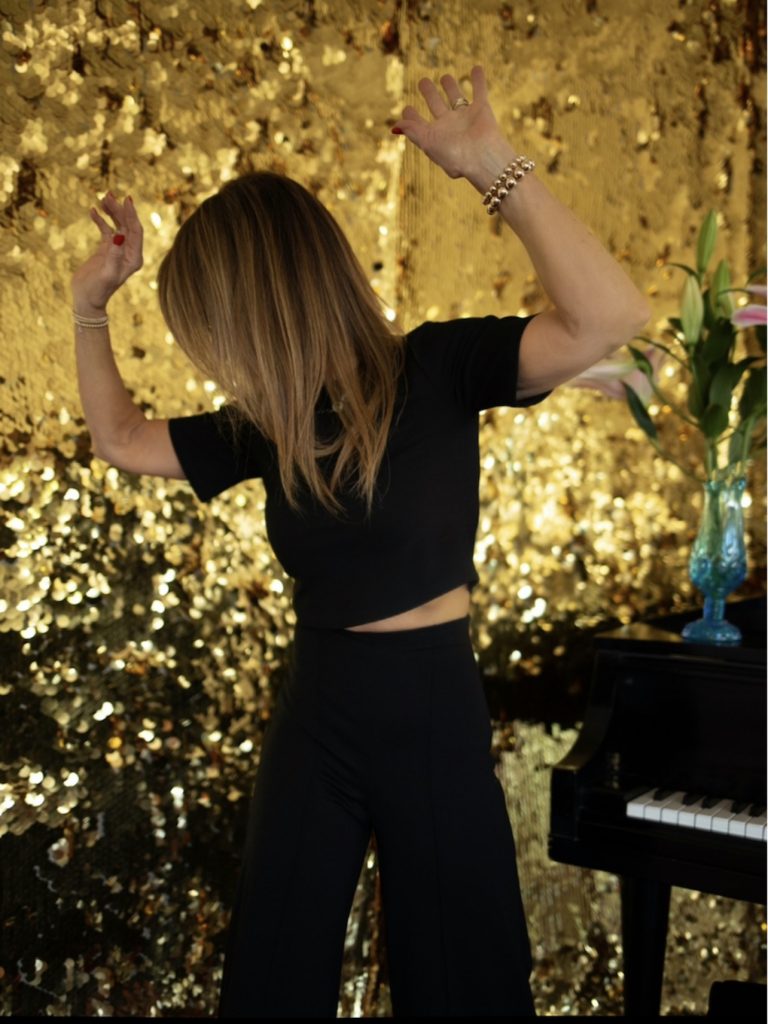 I also love an all-white outfit because you can add as little or as much color as you want. Here I added a Lanvin black and metal rope necklace and fabulous Gucci sandals in silver.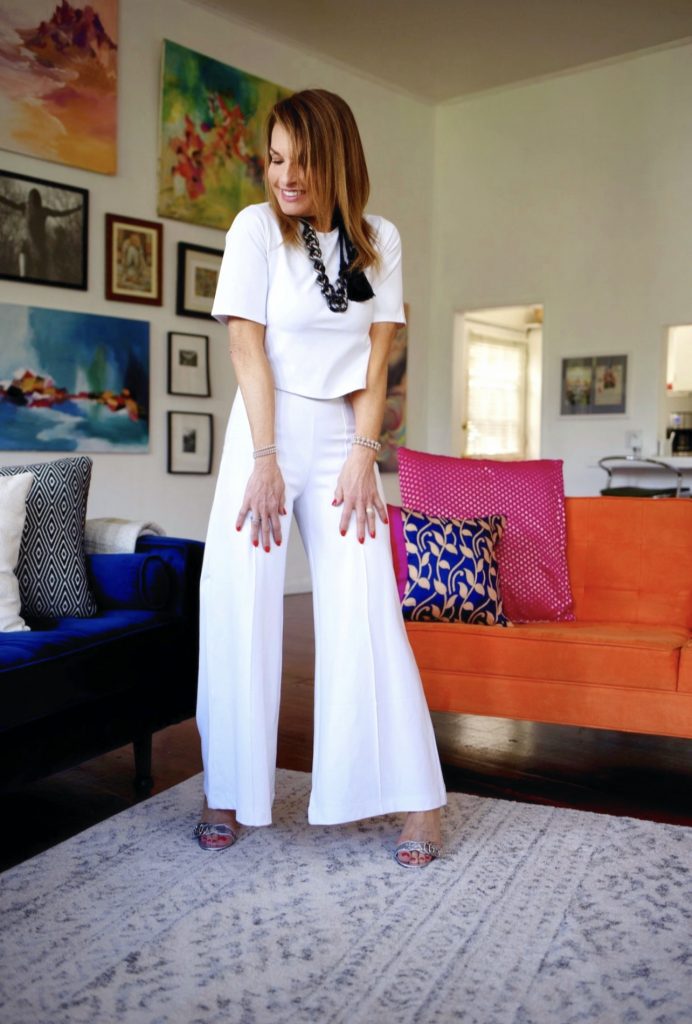 Ripley burst onto the fashion scene with her jumpsuit. If you recall from my previous post, Ripley was spotted in line wearing her own creation and the woman who spotted her was the owner of the Rocks and Silk boutique inside the Fred Segal store. I cannot imagine a jumpsuit that is more comfortable or flattering than this one. It's no wonder that it launched Ripley's career!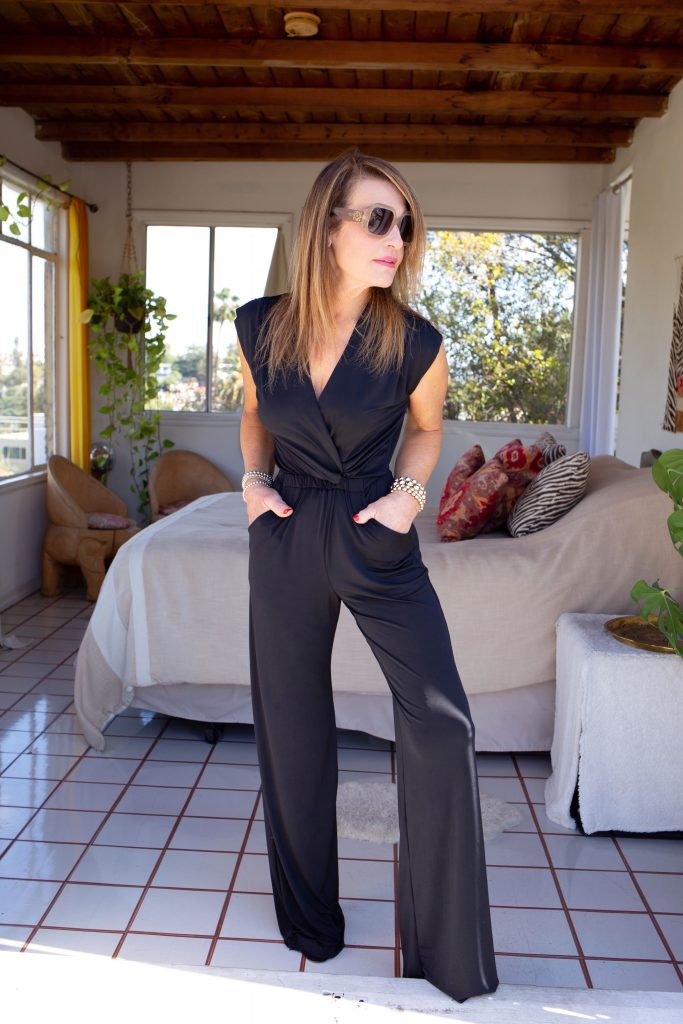 And the final outfit we shot was this beautiful Caftan. I don't own any Caftans…except this one!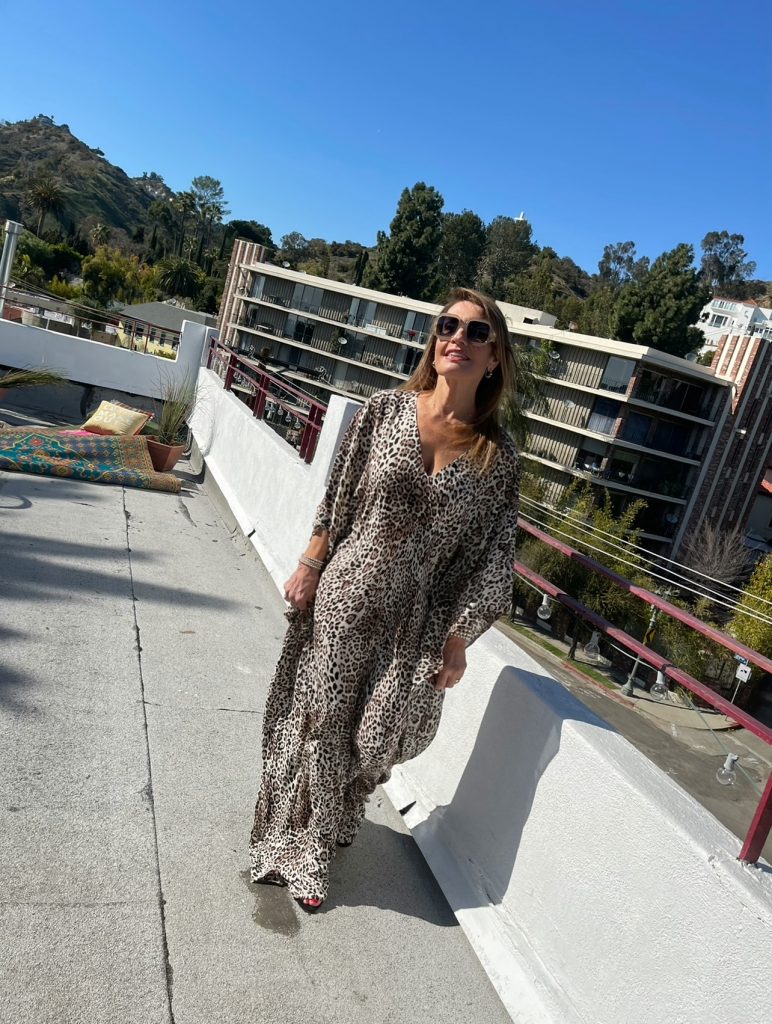 Meeting and getting to know Ripley Rader has been one of the true highlights of being a fashion influencer in Los Angeles. Ripley is the real deal…beauty, brains, talent, grace, and kindness.
There are so many more items for you to check out on the Ripley Rader website. Use my code LESLEY and save 10% off!
See you at Ripley's!