As Texas begins to thaw, Toronto took some breaths of relatively warmer air, the Carolinas and Arkansas had temps in the '70s, and here in LA we have been enjoying dry warm weather… it feels like Spring is well in the way! I love this season, with its joyful colors and lighter fabrics, there is a carefree whimsy that one feels as layers are peeled away revealing lighter weight fabrics and pops of color.
I wear my white jeans all year round, so wearing them in February was not a fashion surprise for me. However, wearing them with pink slingbacks, was definitely the stuff fashion dreams are made of, and these are as comfortable as they are fabulous! The comfort leather of a soft is because Napa leather, is simply unbeatable, and something that should always be considered when purchasing leather dress shoes.
We shot at The Malibu Country Mart, which was a huge treat, in and of itself. I love venturing out of my "bubble"… anything outside of the 3-mile radius of West LA and Beverly Hills is so refreshing, and the Country Mart provided many fabulous nooks, corners, and as you can see, chairs! This chair is not only fabulous but super comfortable as well…kind of like the shoes!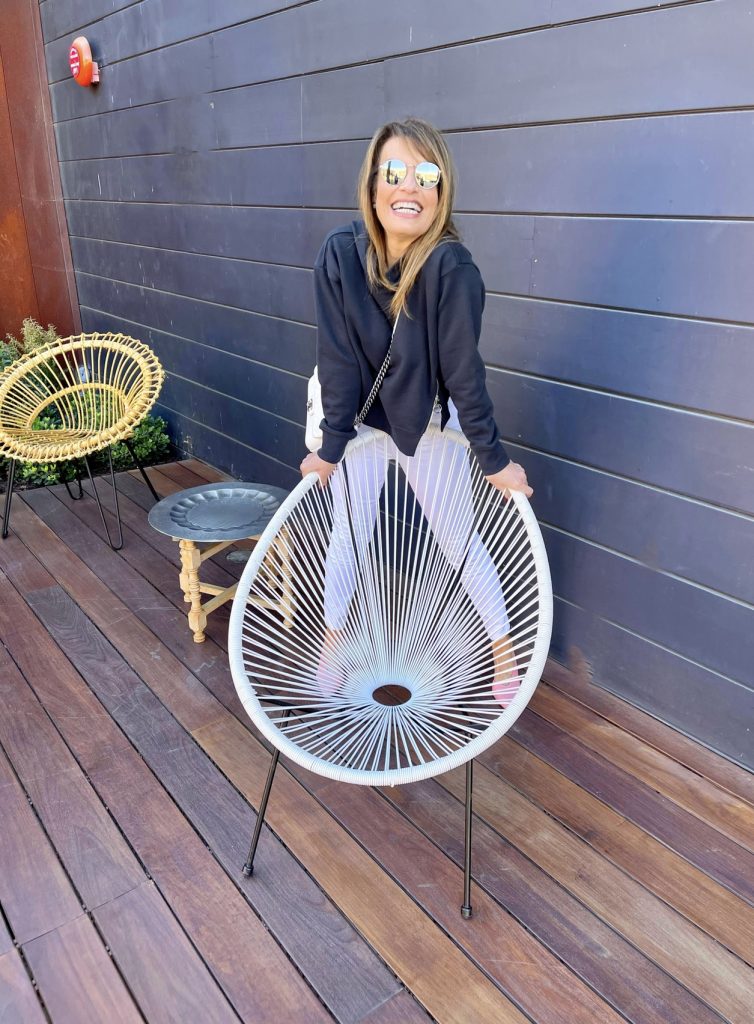 I love combining navy and white, and this cropped hoodie by Jonathan Simkhai fits that bill perfectly. Not too long and not too short, it is the hoodie that will be on repeat all season long. And if you are new to this designer, I am happy to be the one to introduce you, since his clothes are personal favorites.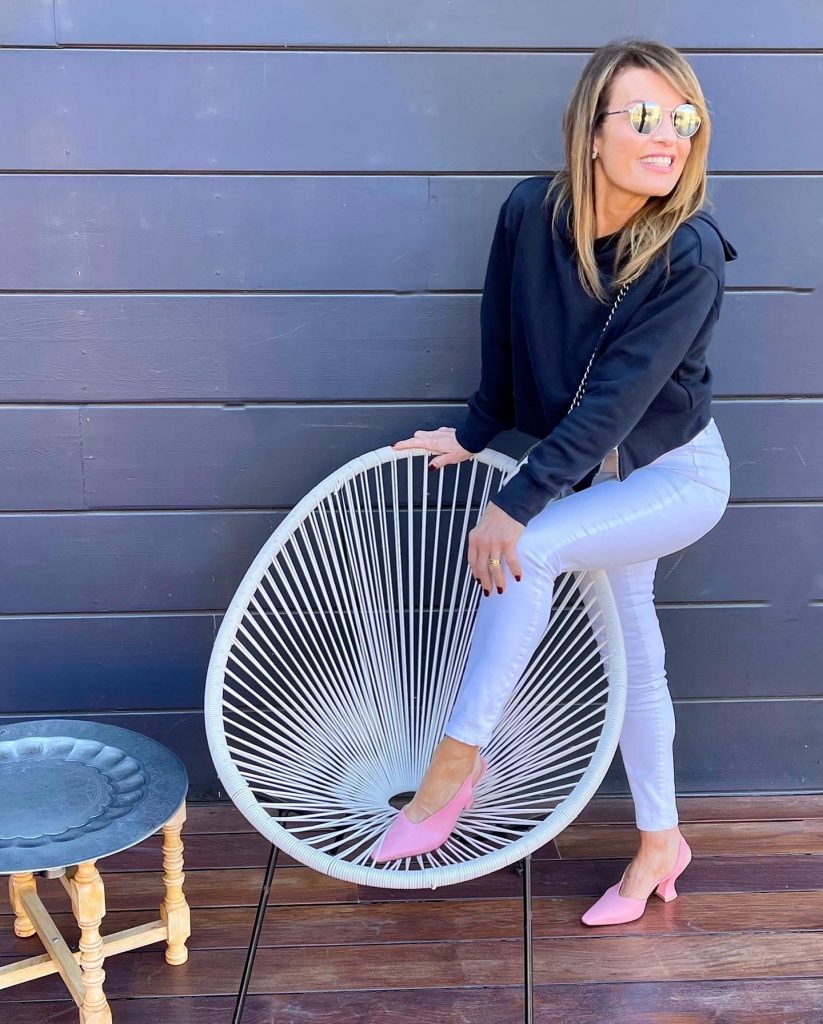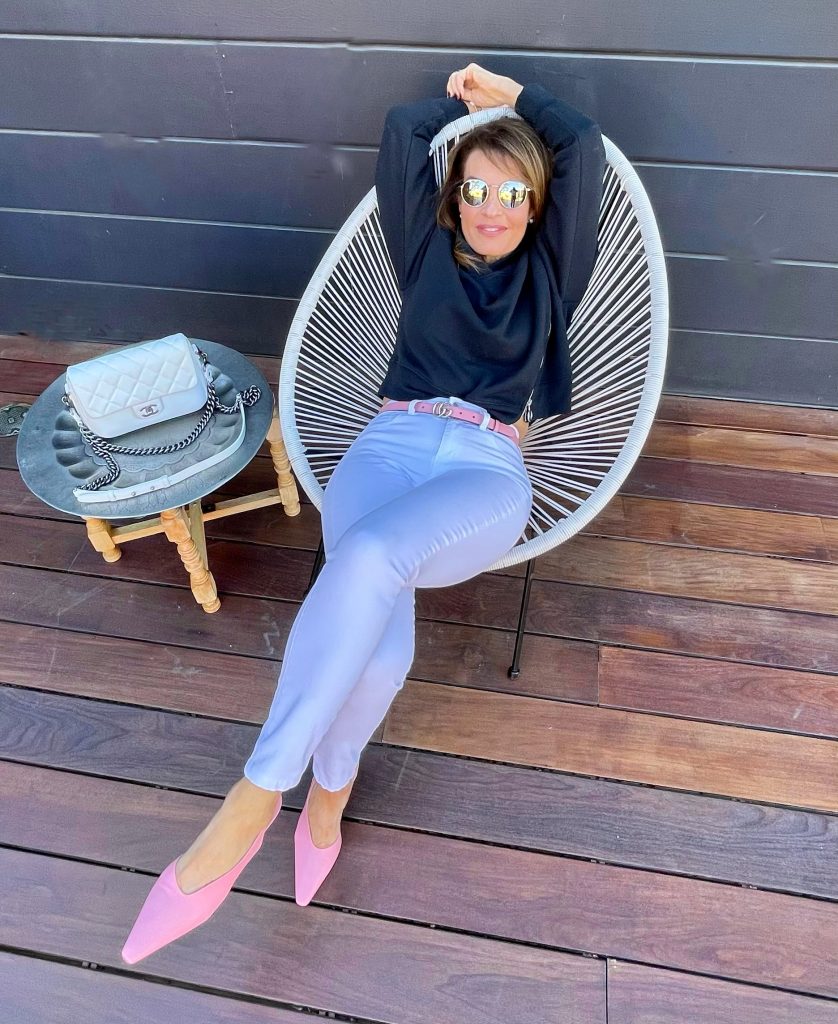 I couldn't ignore the fact that this pink Gucci belt was a perfect match for the Bottega shoes, and it seemed like kismet when I assembled this outfit! You can shop all the items in this outfit in the carousel below, including a "similar for much less" (by Michael Kors), but equally as chic, version of this white Chanel handbag.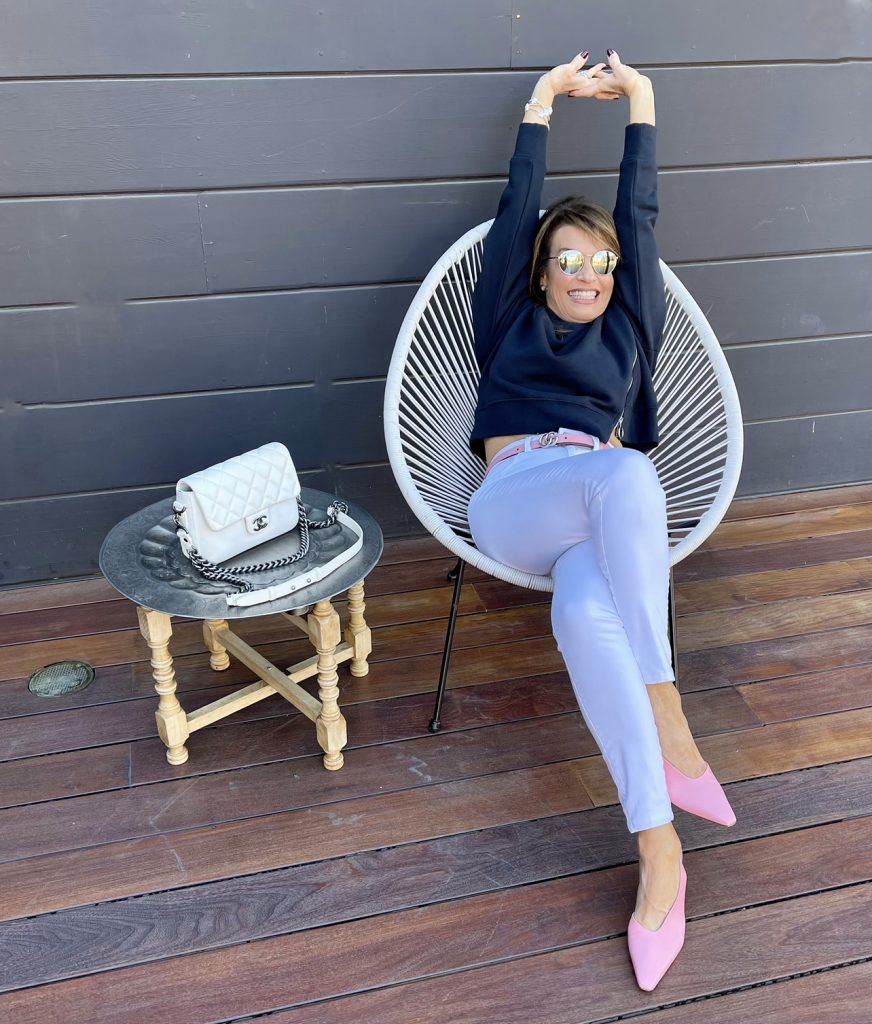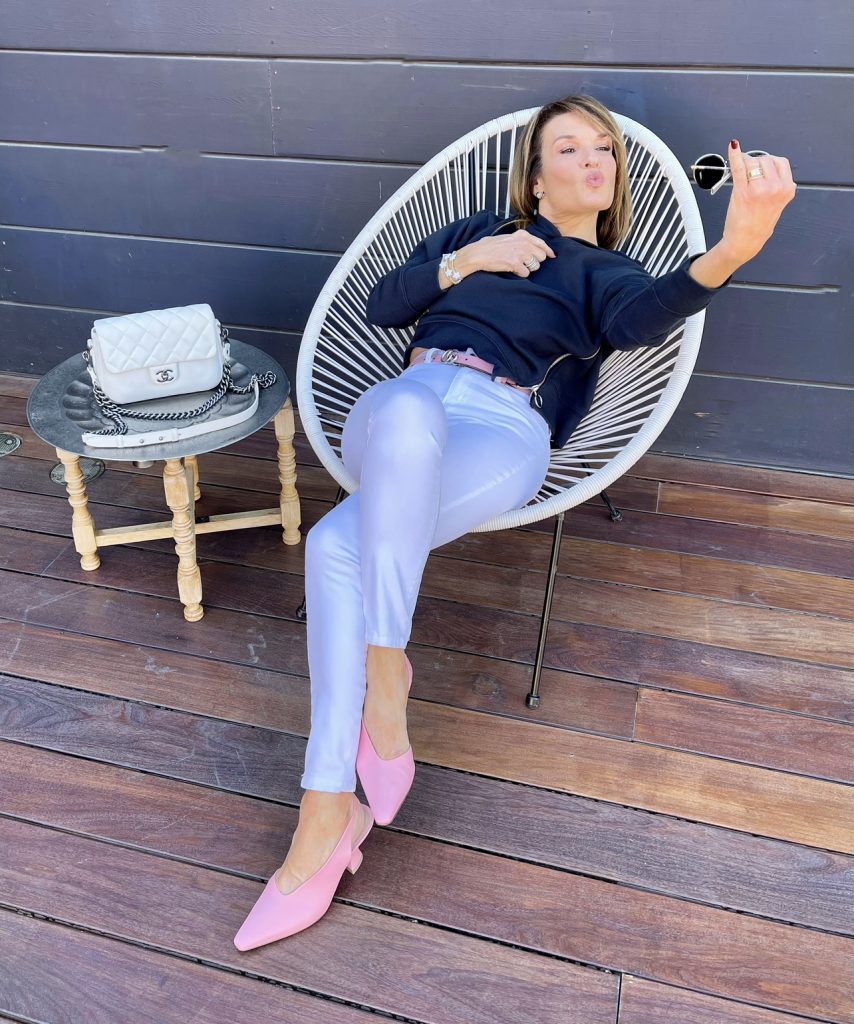 Mirrored sunnies come in handy when needing to check out lipstick… what multi-taskers these are!
Shop The Post!