When we look back on this pandemic and how it shaped our fashion choices, I am sure that cozy and comfy clothing will top everyone's list. And if Athleisure wear became the most sought after clothing; flats and combat boots would come in at a close second. Jewelry designers and artisans jumped on the bandwagon with masks and chains and made their mark in that way. I am happy to report that my arthritic toes have never been in better shape, thanks to the fact that I have not donned a pair of heels for an event for nearly a year. I do miss my fancy dresses, but they will have their day in the sun soon enough. In the meantime, why not enjoy this relaxed form of dressing for just a little longer. In my opinion, this trend is here to stay for a while; for that reason, we should look for ways of elevating it, making it cool and hip and even, dare I say, fabulous?!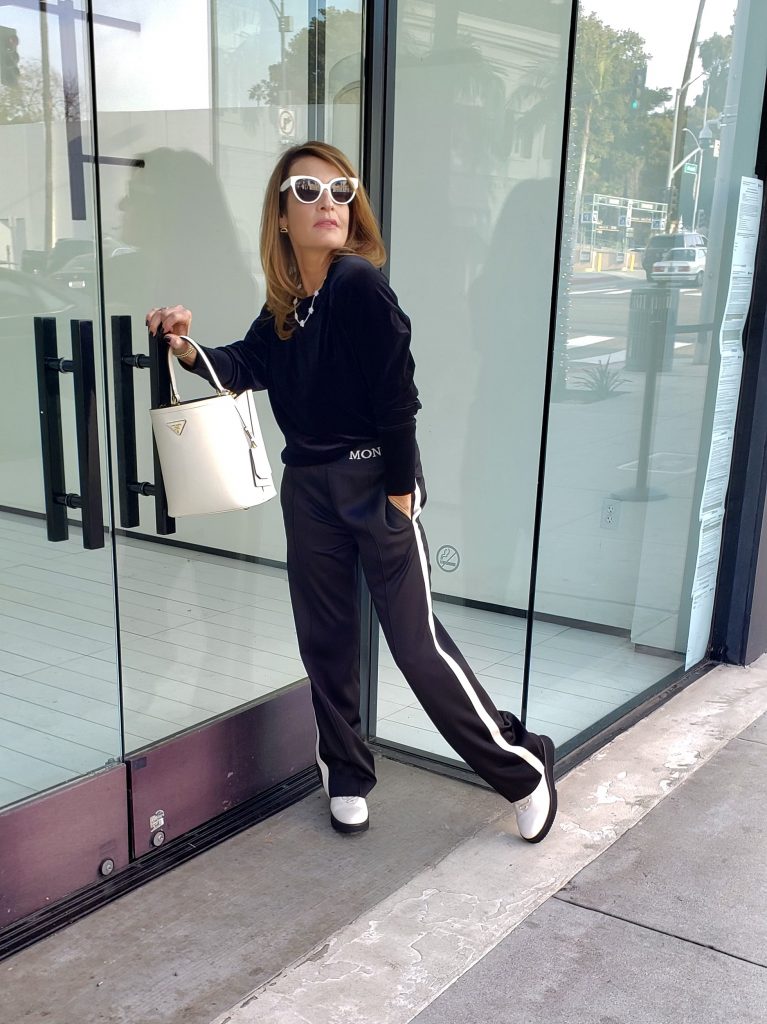 When I perused my closet for anything that resembled the above description, I came upon these Moncler sweatpants and then spotted this Elaine Kim velvet sweatshirt, and voilà, a star was born. And speaking of stars, it seemed a no brainer that my Jewels By Molly Sydney "star necklace" make an appearance, as well as her fabulous mask chain.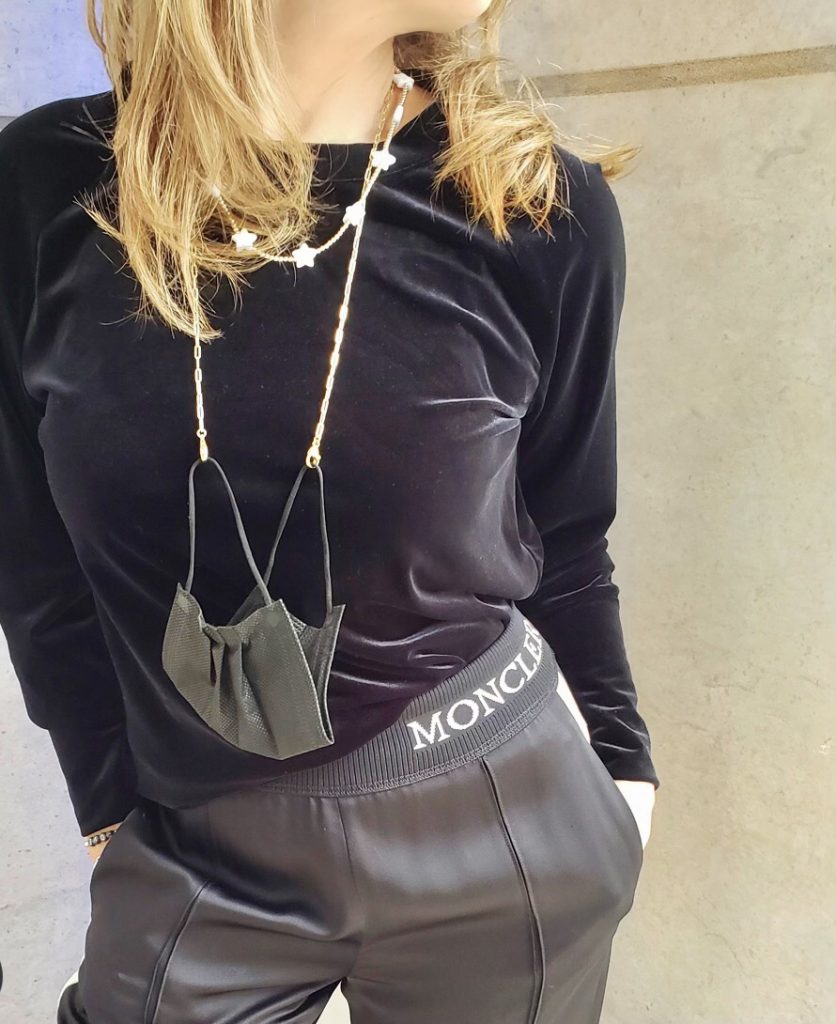 What gave this look the shot in the arm, (you will pardon the reference), are these cool white sunnies. And these fabulous earrings, by Lausanne, (whose jewelry is featured on my Valentine's day Gift Guide), are also my daily go-to, since they do not get caught in either my mask or mask chain!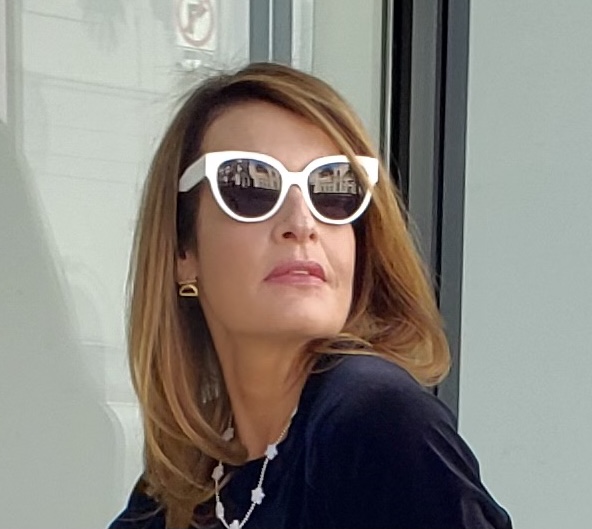 If this relaxed fashion trend is here to stay, I will constantly look for ways to elevate it, because that is, after all, what a true fashionista does!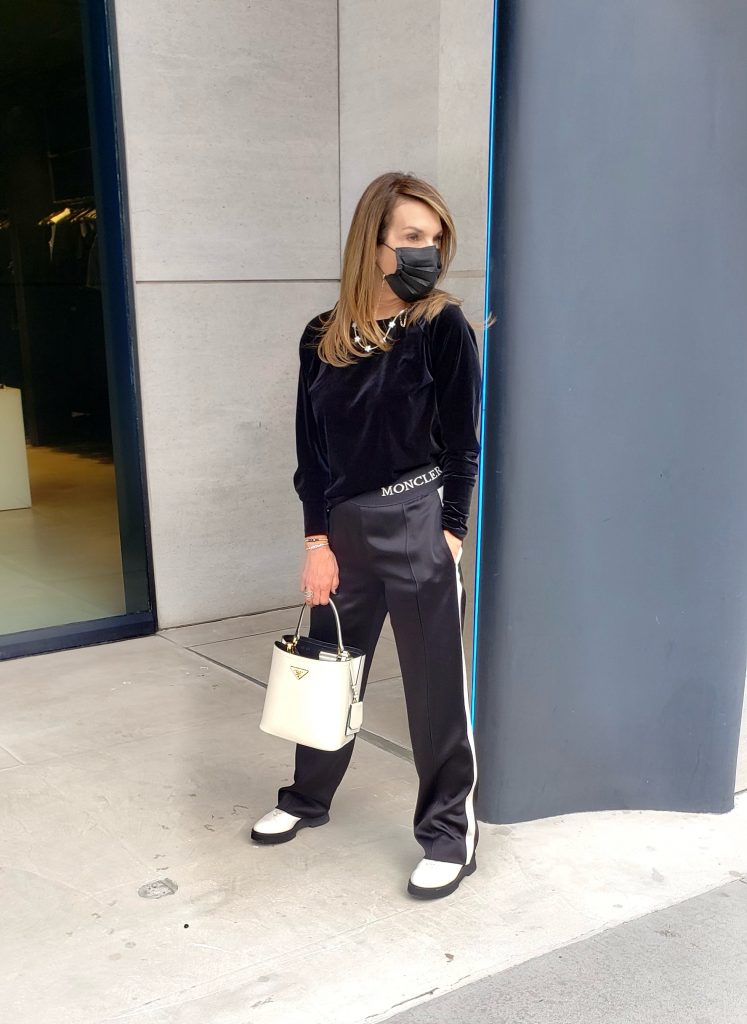 Shop The Post: similar items