What began as a challenge, resulted in a fabulous outfit. I found these white pumpkins at my local market. I thought they were adorable and could be used as a centerpiece on my dining table, or as a backdrop for one of my product shots for this blog. What I never imagined, was that they would be used as an accessory to an outfit. My friend, Pam, challenged me to create an outfit out of them and have Jeff take the photos. I was under a bit of a time constraint since my Instagram post was due that Saturday morning. At 8:00 am, I scrambled into my closet and grabbed my only purchase this fall, my gorgeous new Gucci skirt (purchased with Bloomies points). The waistband of this skirt is the highlight, and needed a black top that is fitted but not too long that it would be seen under the somewhat sheer fabric of the skirt. Luckily I hung onto this older, but wonderful, A.L.C. sweater with a geometric neckline.
I looked through my shoes only to find a pair of Dior mules that were an exact match; I couldn't have planned it better. My hair, however, was a disaster. I had no time to wash and dry it, so I did what any fashionista would do, I grabbed a hat! When I emerged, Jeff gave me two thumbs up and we headed to the back yard to shoot these photos.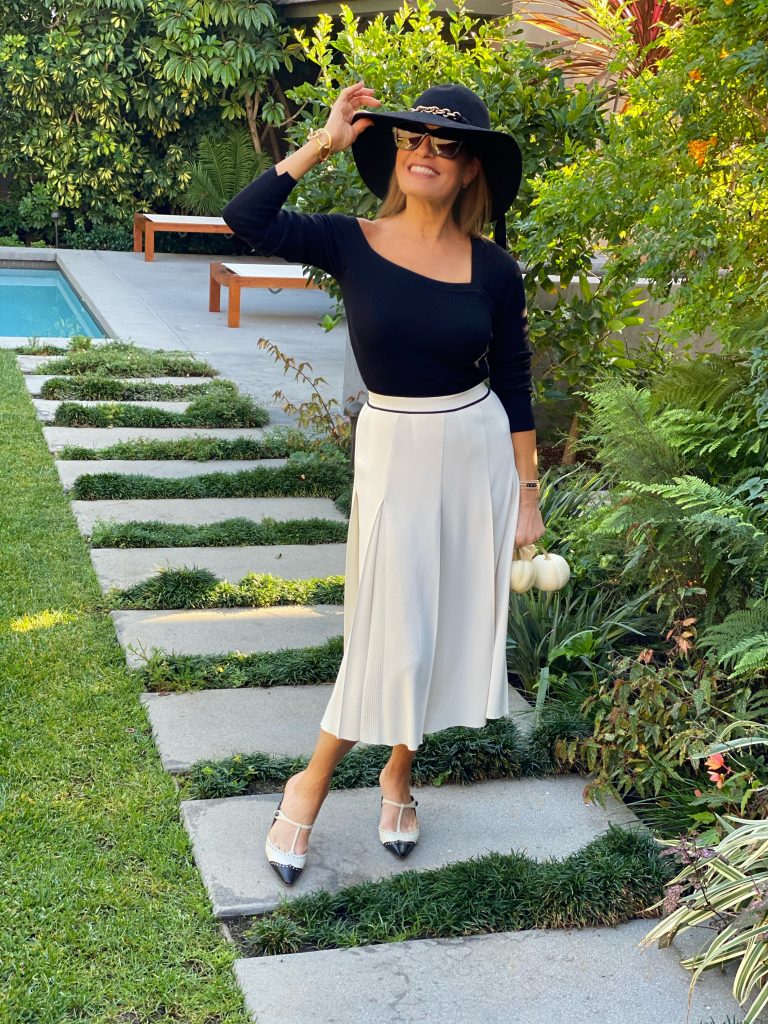 Here is a fun fact: one of my very first jobs was as a sales associate at a hat store in Boston. I know my way around hats: how to wear them, clean them, store them and shape them. This one, by Lanvin, is an oldie but a goodie!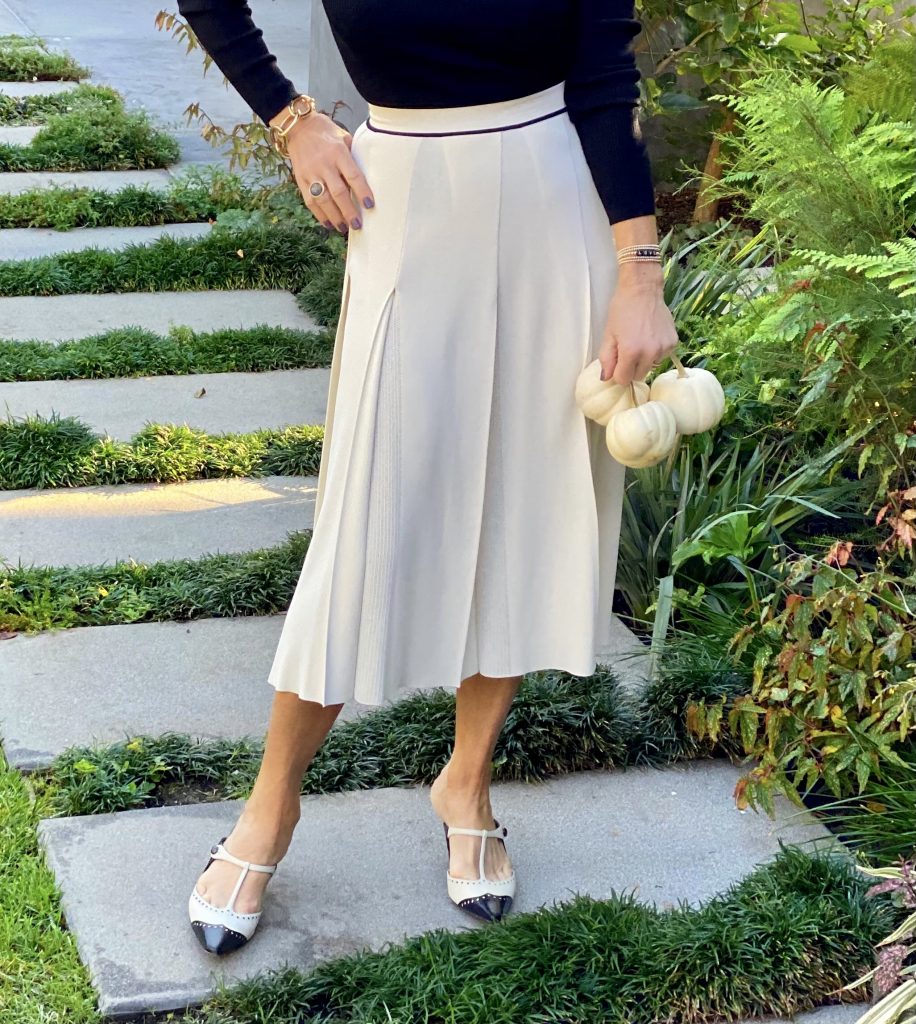 This skirt is timeless; something that I will call upon for years to come.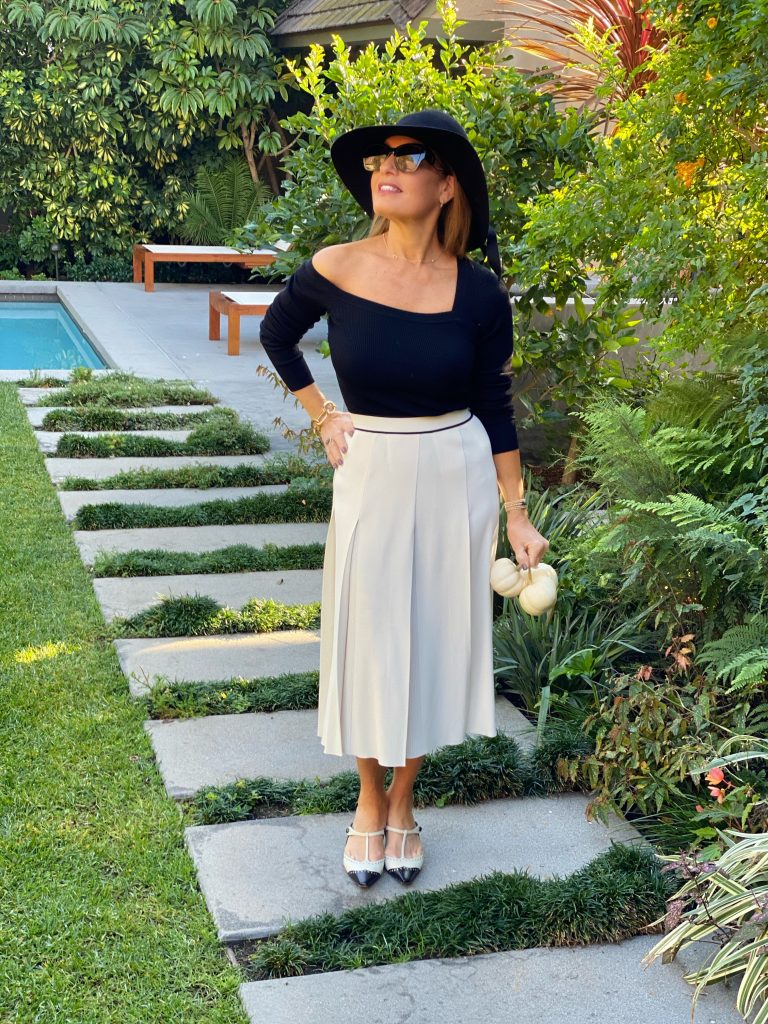 Who needs a handbag when you have a trio of pumpkins?