If I could report on one trend that began this summer and continues in popularity, it's the denim jumpsuit. I have seen it in many variations, from fitted and sexy to loose and baggy, and I love all the many choices. This one is loose and baggy but hiked up and belted at the waist transformed it into chic and sexy. It is easy to wear and flattering. Of course the one caveat of wearing a jumpsuit is the bathroom drill; it's a little more time consuming and requires careful removal of the top half so that it does not graze the ground, but it is well worth the effort.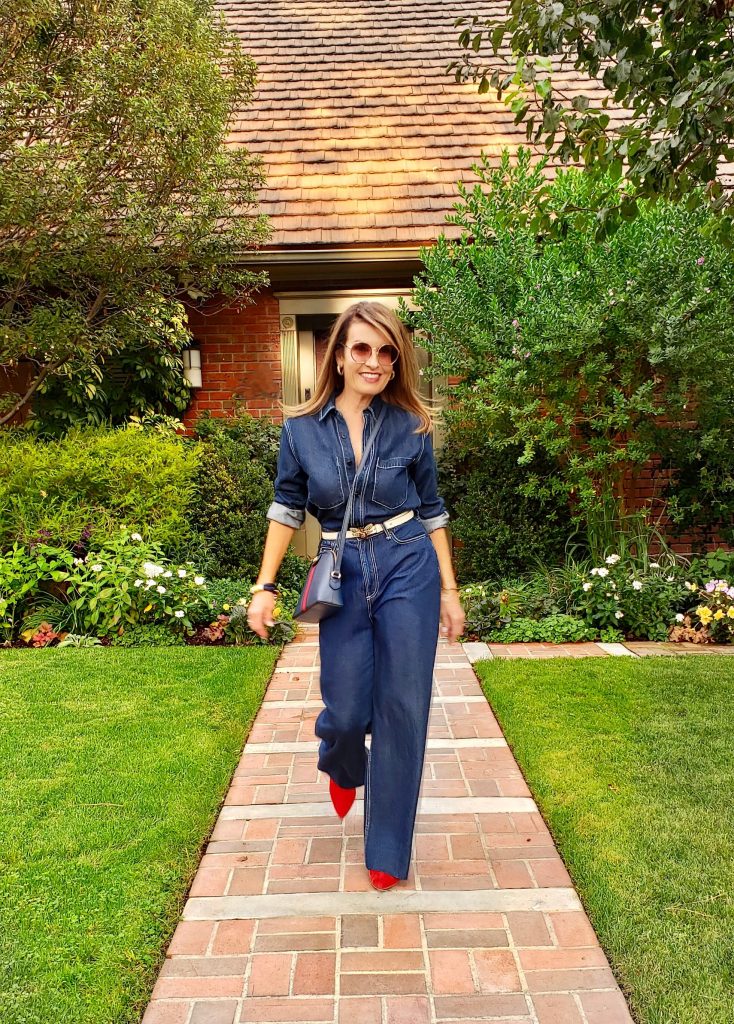 A pop of red is always a good choice, and these suede mules are truly fabulous and comfortable. The cream colored (Gucci) belt keeps the waist defined and a crossbody bag keeps you hands free.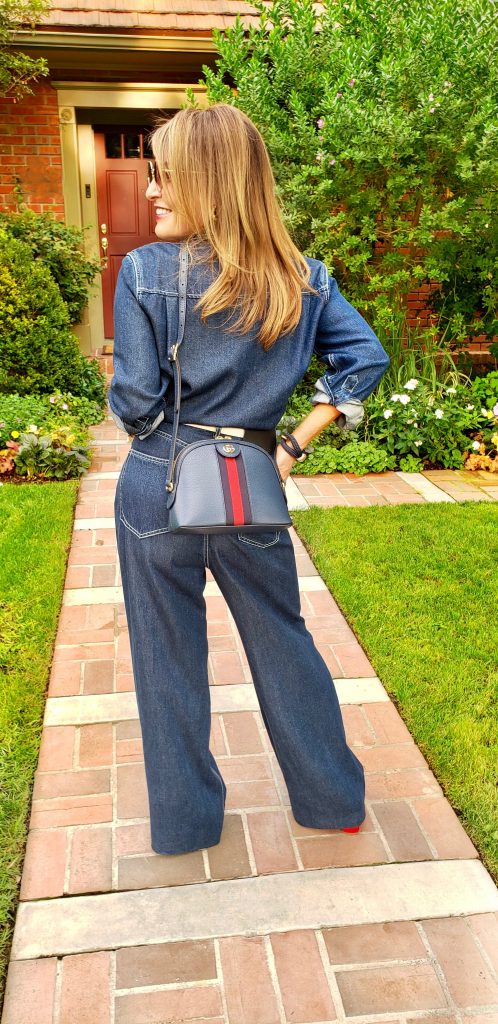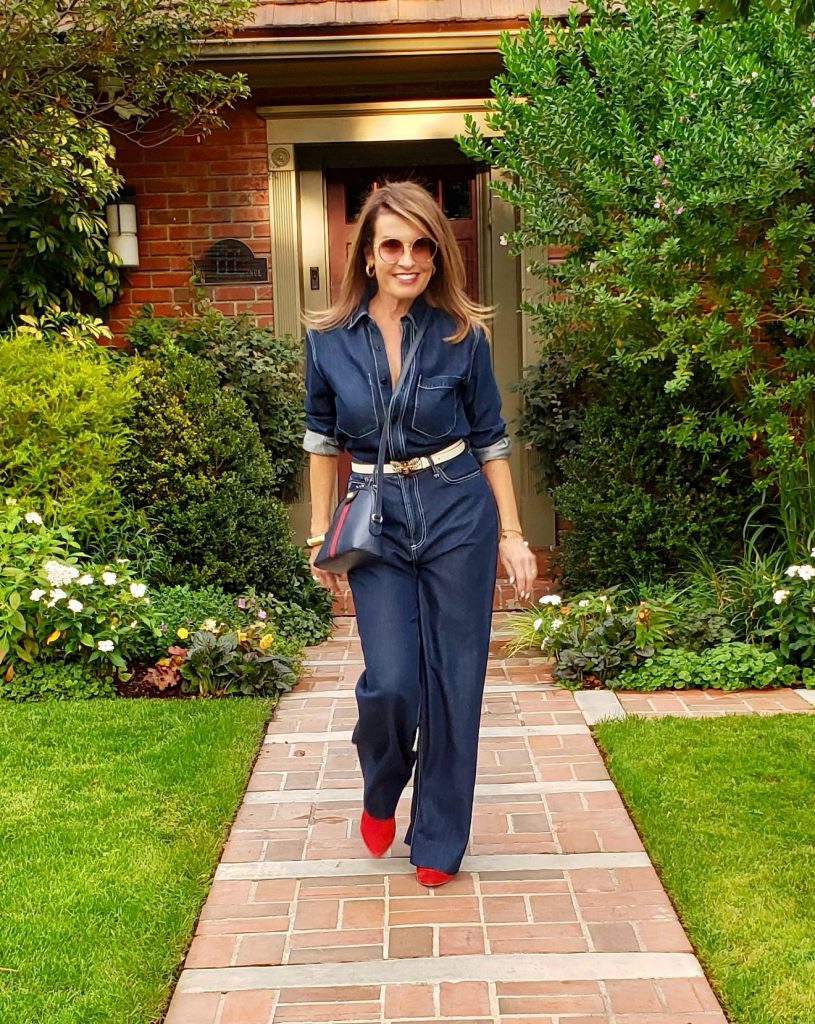 Hello jumpsuit… so nice to gave you as a member of my wardrobe!